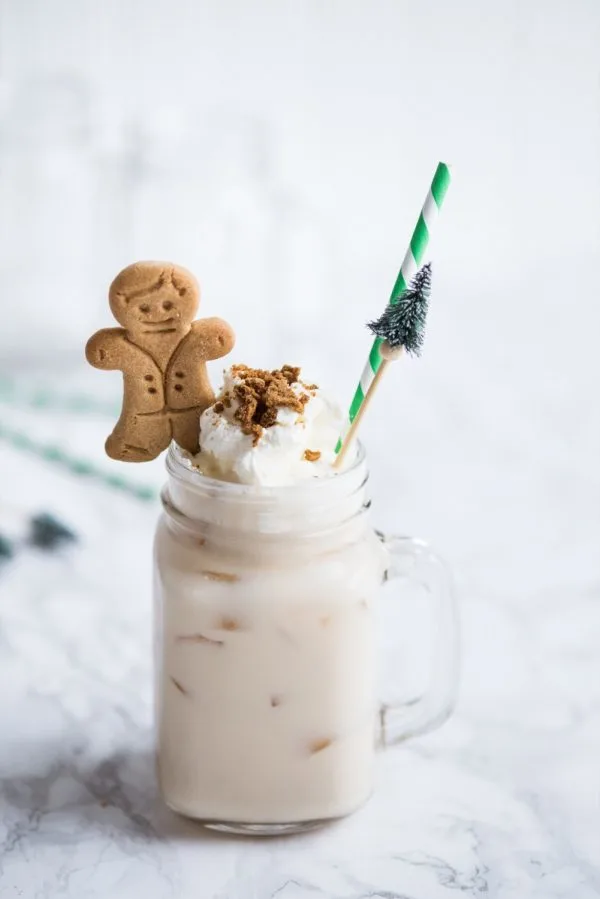 For me a white Russian is a special treat. They aren't something I drink often, but for some reason they seem particularly appropriate as a Christmas cocktail to me. A couple of years ago I made these salted caramel white Russians that were a hit so this year I wanted to play on the classic recipe again, this time with a gingerbread white Russian! This recipe is seriously crazy good. It's the combination of all the parts like the chocolate vodka, the good homemade Irish cream, the ground ginger, the molasses and the big dollup of whipped cream that make it all come together. This weekend while you're keeping cozy and keeping company with your favorite people, give this a try!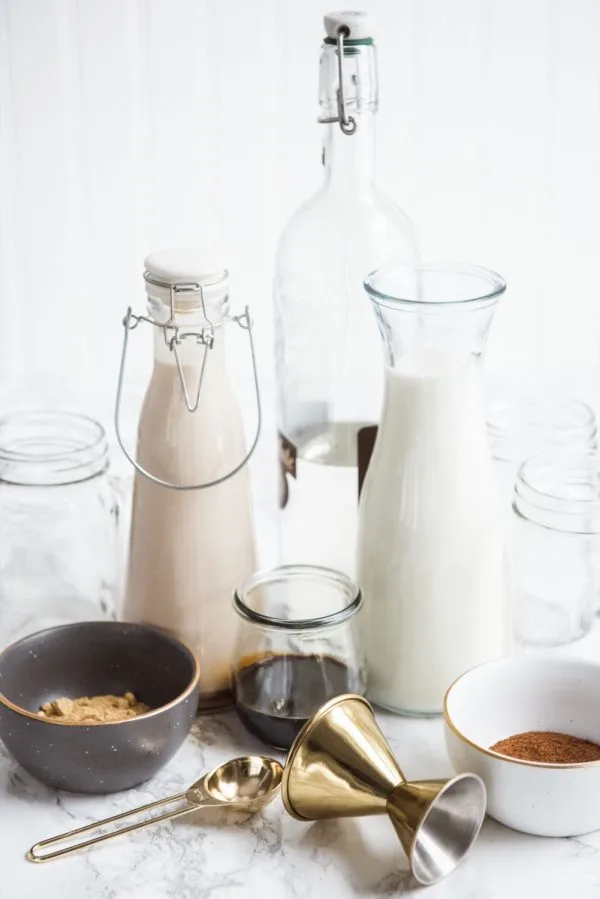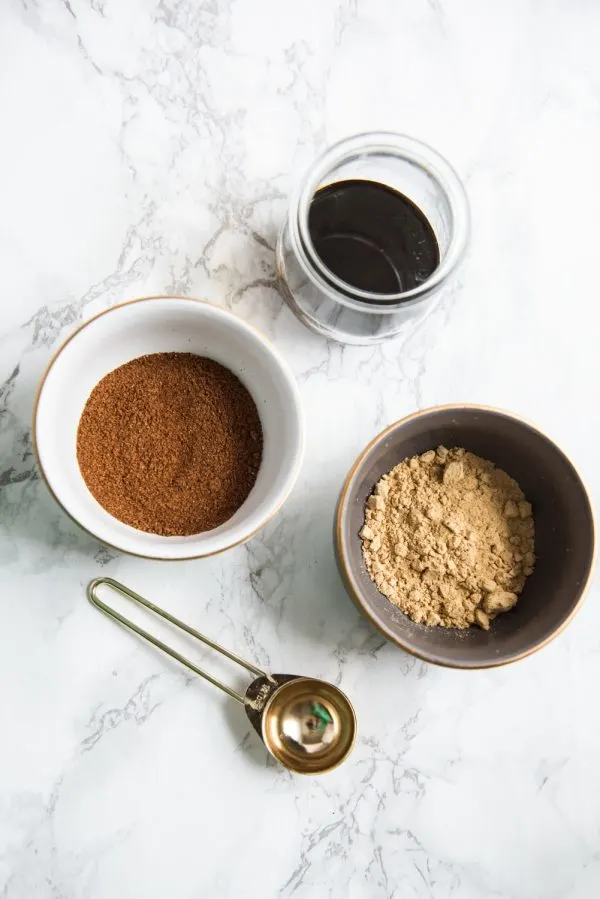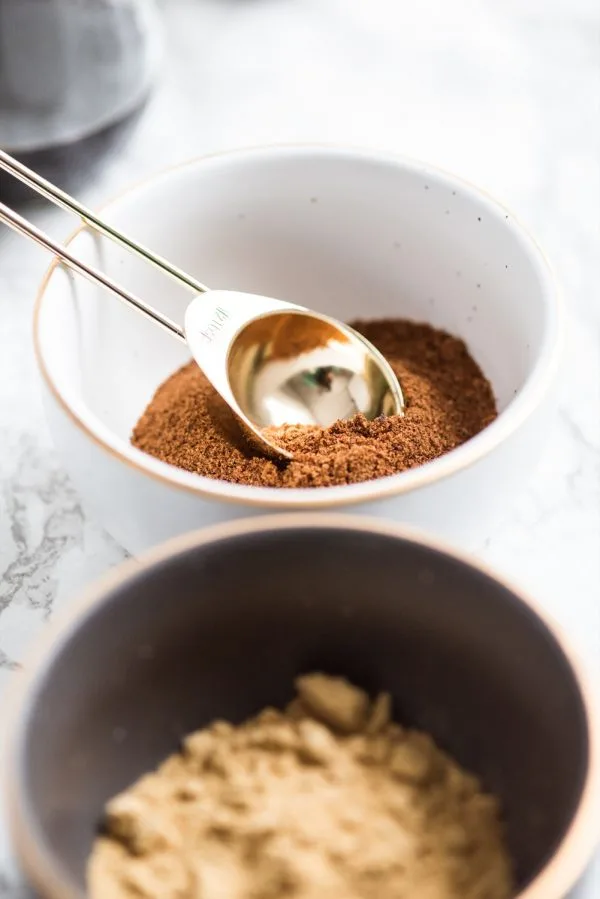 Gingerbread White Russian
Makes 1 serving
2 oz chocolate vodka
1 oz Irish cream
4 oz milk
1 teaspoon molasses
Pinch ground ginger
Pinch ground nutmeg
Gingerbread cookies
Whipped cream
Fill a cocktail shaker with ice. Add milk, vodka and Irish cream. Add a generous pinch of ground ginger and ground nutmeg. (If you don't have nutmeg, cinnamon will also work, but the ginger is a must.) Drizzle in the molasses. Shake until well chilled. Pour into a glass over ice. Garnish with whipped cream, gingerbread crumbles and a gingerbread cookie and enjoy!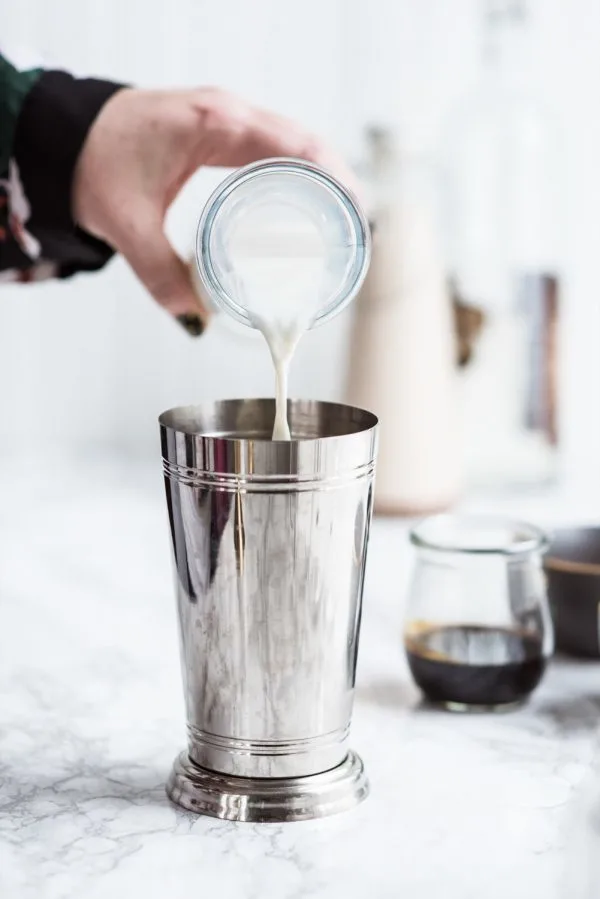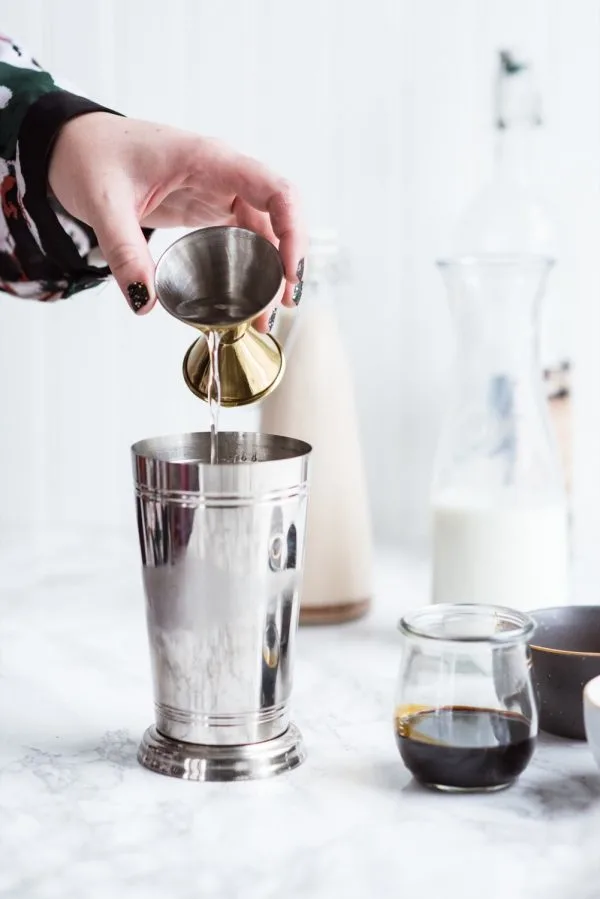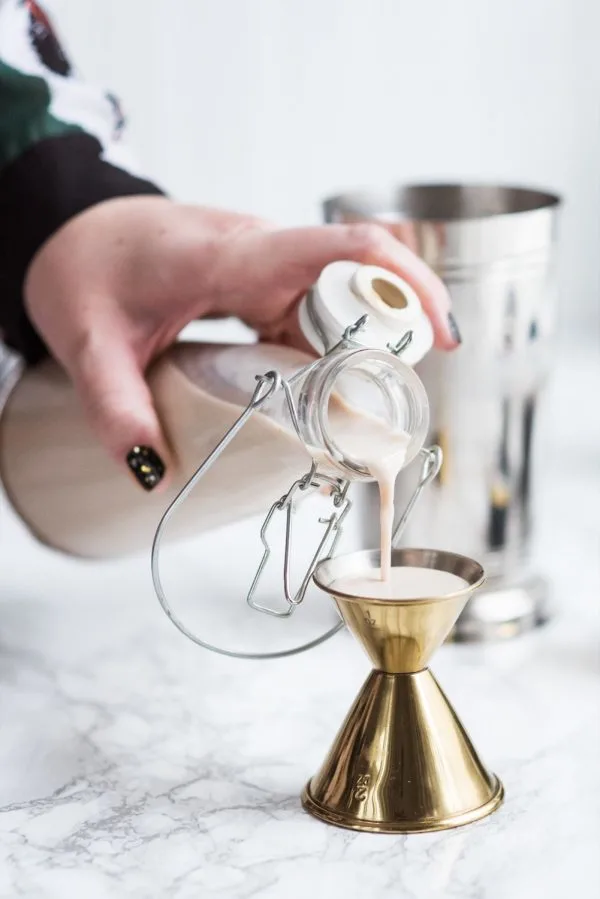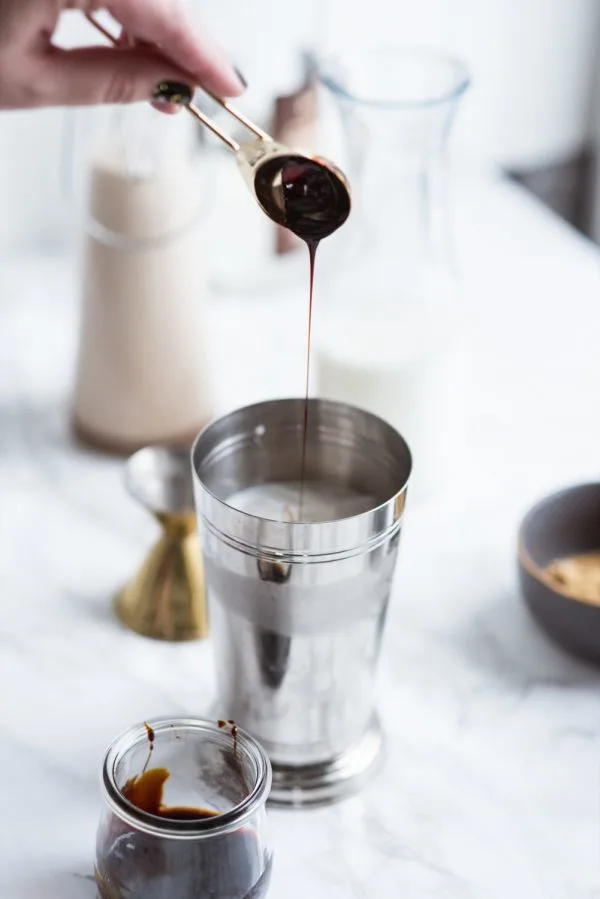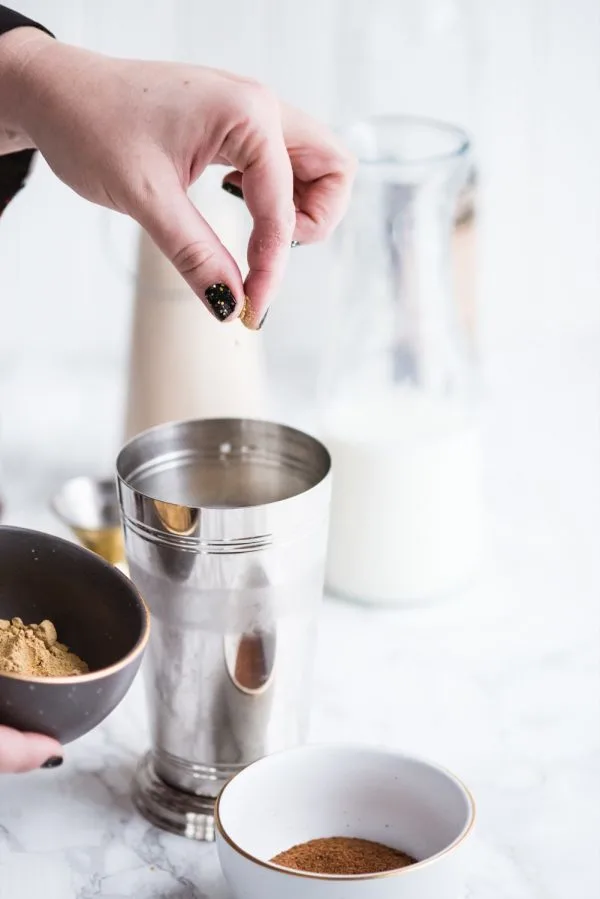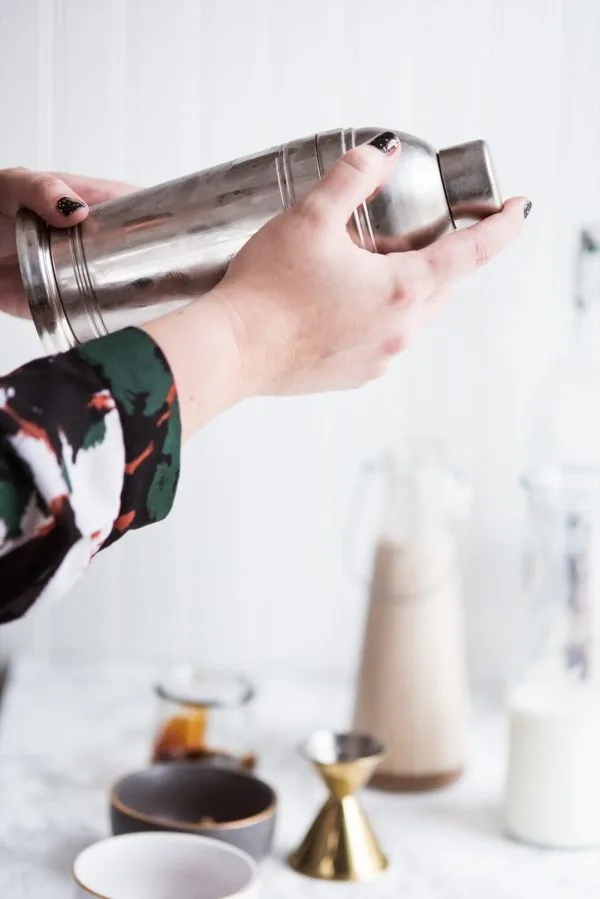 Because it's the holidays and I'm all about the little details making everything extra special, I'm going to encourage you to make a batch of my homemade Irish cream to use in this white Russian recipe. It is so much better than the standard store bought stuff that it just adds something to this drink. The whipped cream can certainly come out of a can if need be, but it's so easy to make quickly at home, I kind of feel like, "why not?" But then again, I'm a touch weird when it comes to these things and always have cream on hand for whipping so you do you, friends.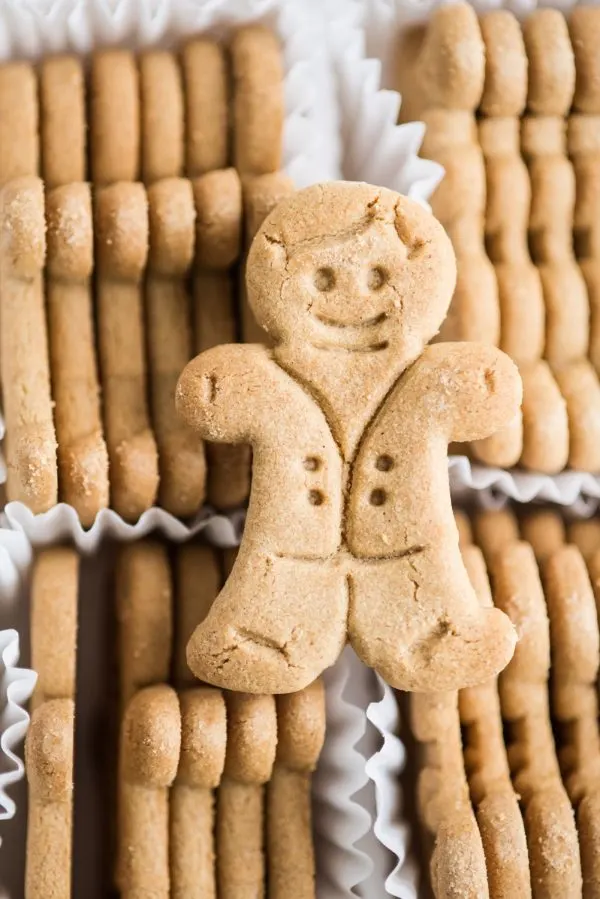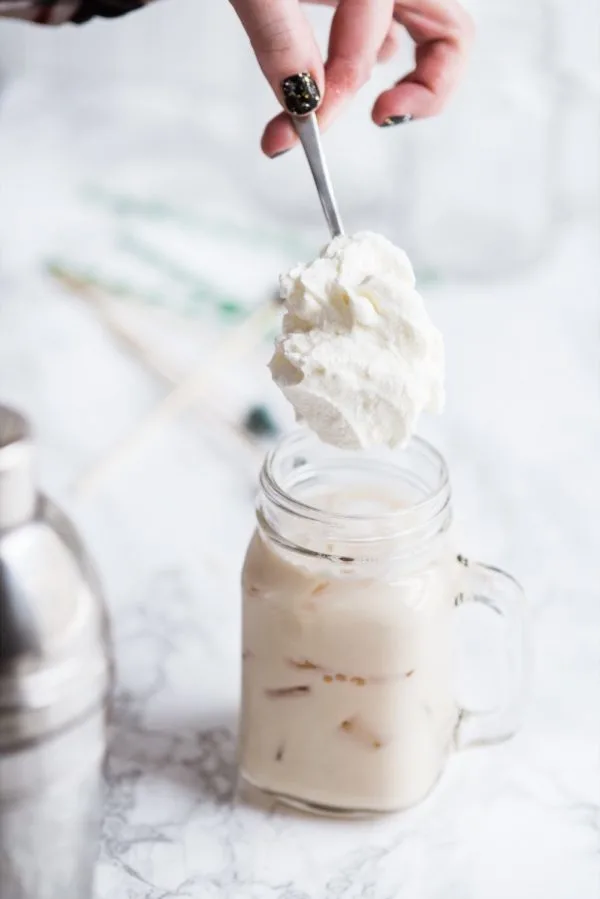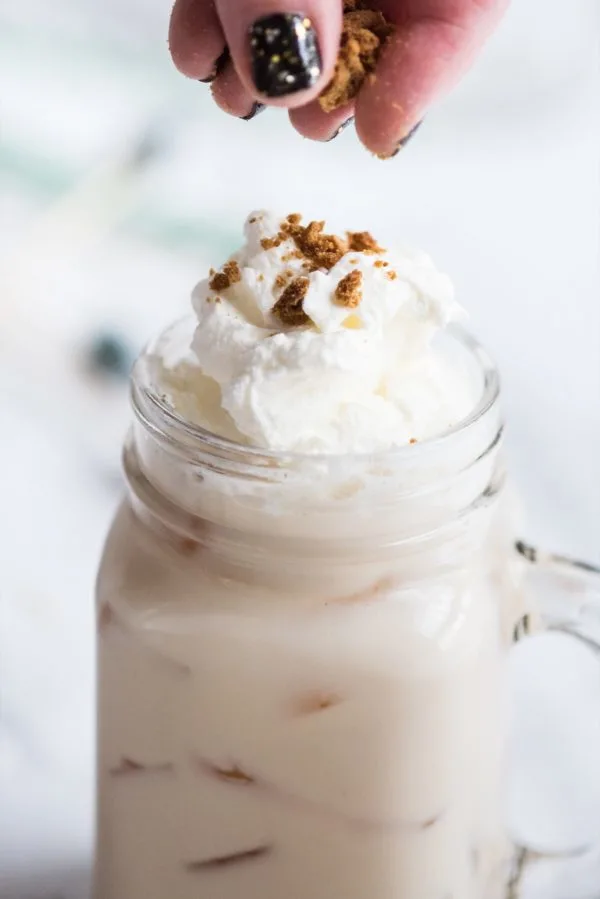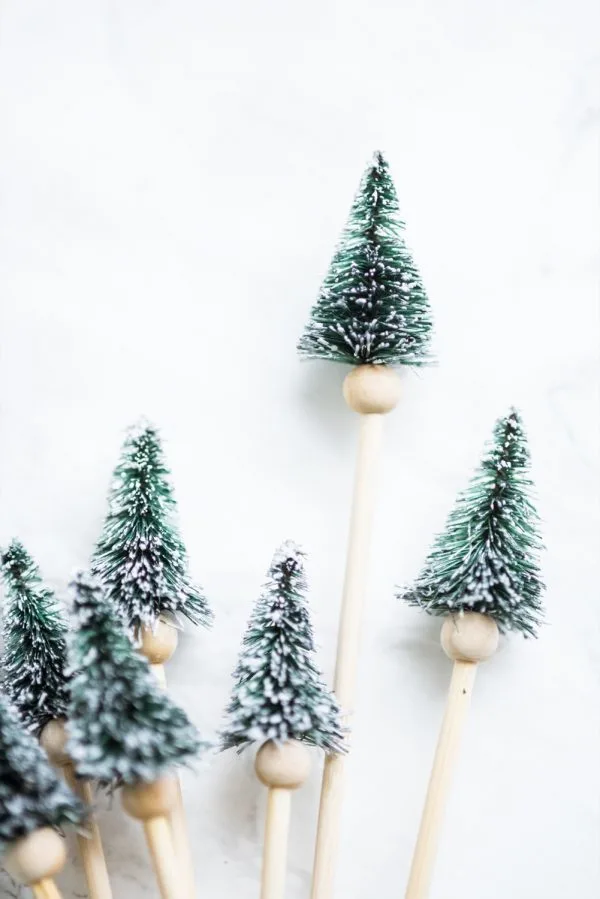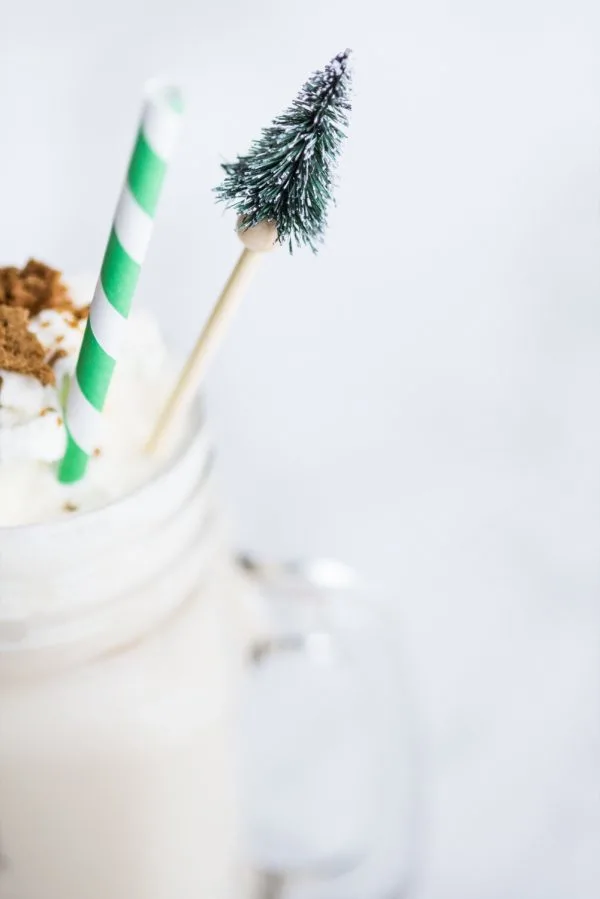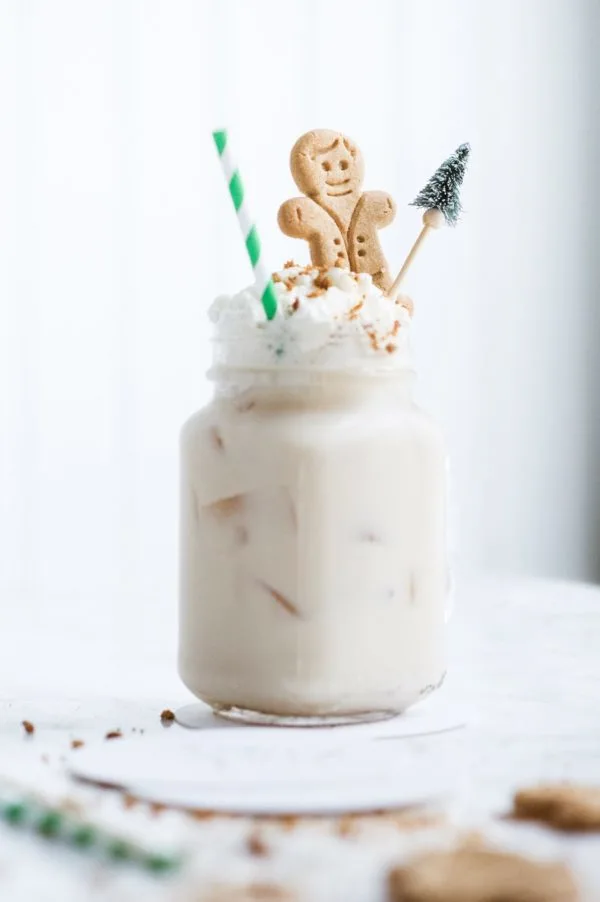 [Art direction + styling by Cyd Converse | Photos by Alice G. Patterson for The Sweetest Occasion.]