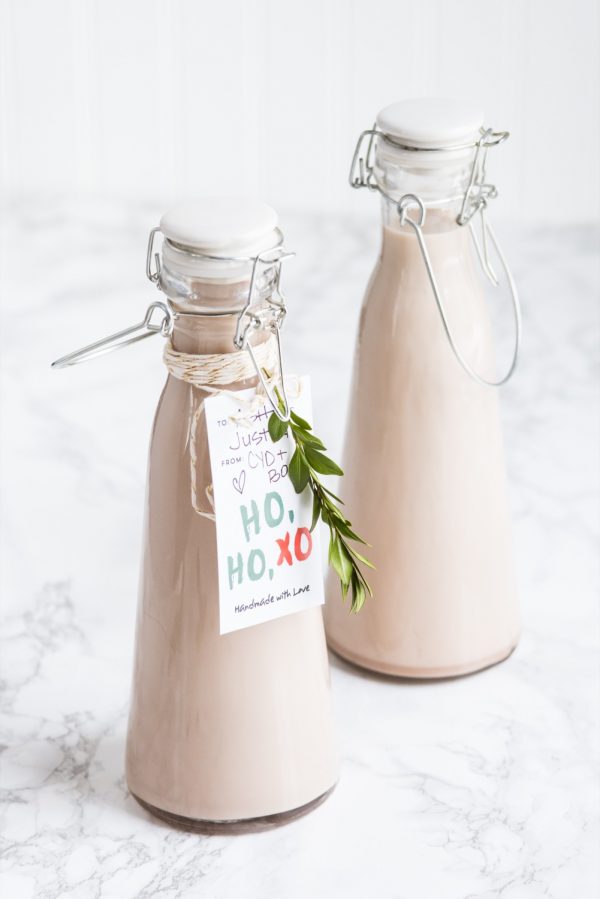 Each year during the holidays, I like to spend time making homemade Christmas gifts for a handful of people on our gifting list. One year it was homemade after shave for the gentlemen. Another year it was homemade vanilla extract. Most every year I make homemade body scrub for the ladies. (Like this one or this one!) This year I was inspired by some of my lady friends in our neighborhood to make homemade Irish cream! Poured into a cute bottle and paired with our sweet printable tags (designed by one of my BFFs, super talent Erika Firm), this is such a good idea as a sweet little hostess gift, or gifts for your co-workers or the mail carrier. (We have the best mailman ever and he's definitely getting a bottle!) Also, it tastes really delicious so make make enough or yourself, too!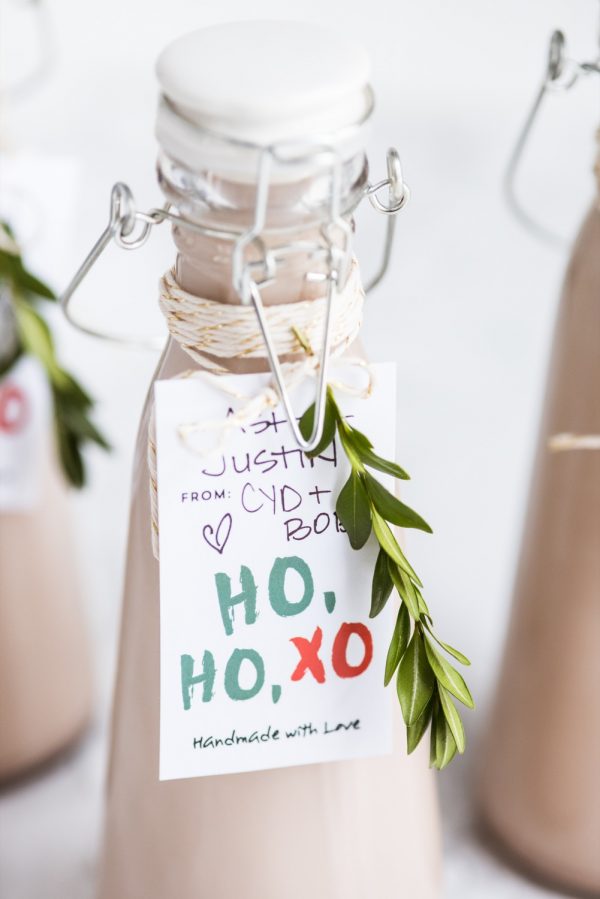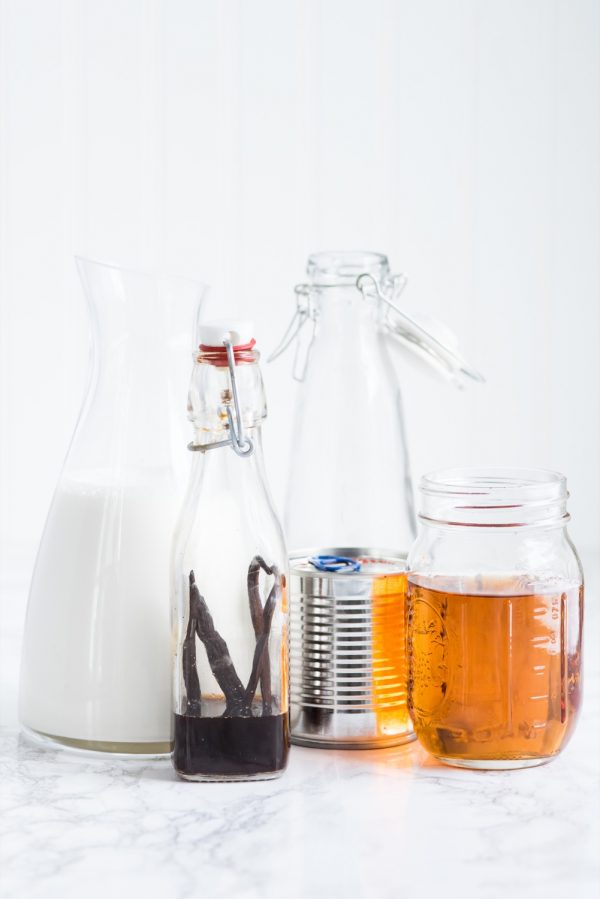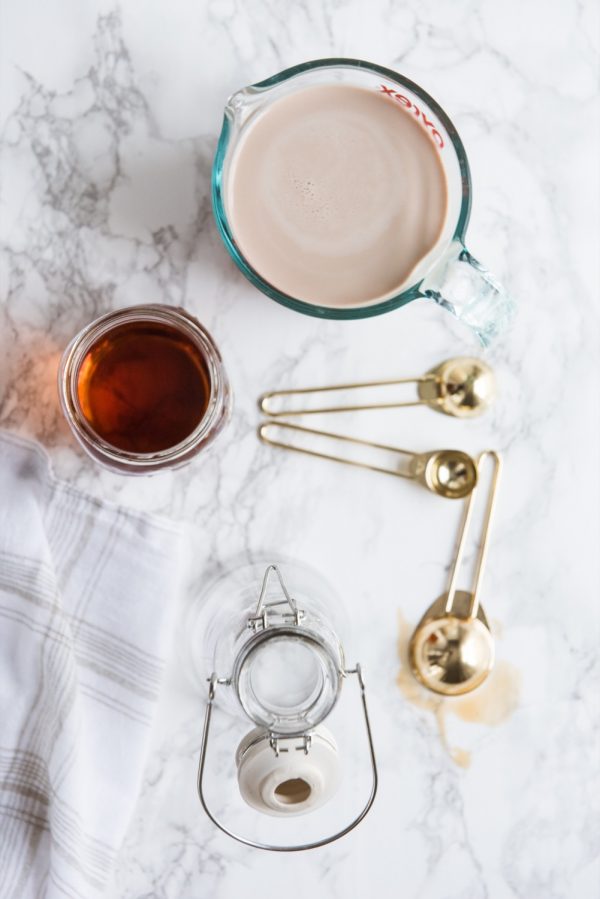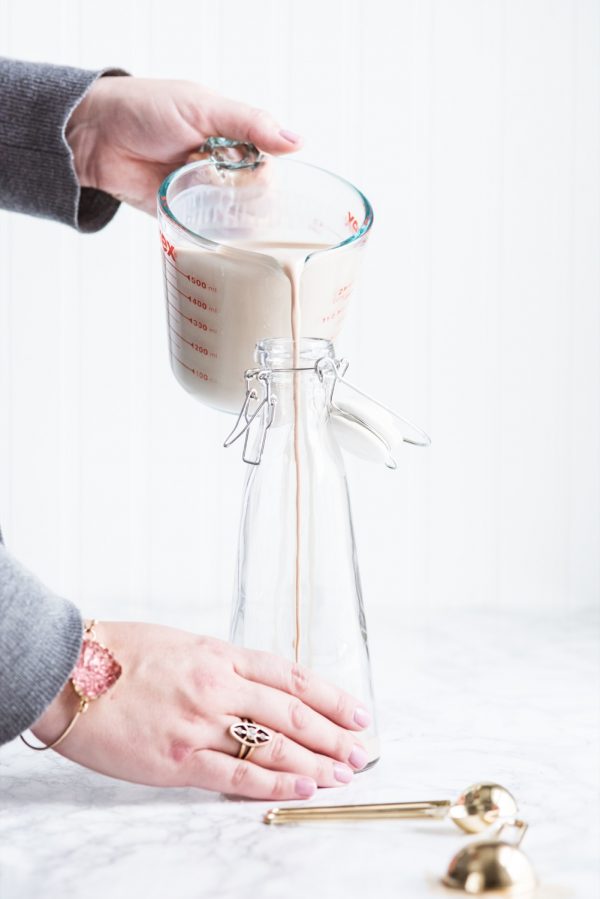 Homemade Irish Cream
1 cup half and half
14 0z sweetened condensed milk
11⁄2 cups whiskey
1⁄4 cup chocolate syrup
2 teaspoons vanilla extract
Pour all ingredients into a mixing bowl and use an immersion blender to blend until smooth, about thirty seconds. Alternately, place all ingredients in a blender and blend until smooth on high. For a richer, thicker Irish cream, substitute heavy cream for the half and half, but be sure not to over blend so the cream doesn't start to turn into whipped cream. Bottle and give as a gift, or sip over ice or in your coffee!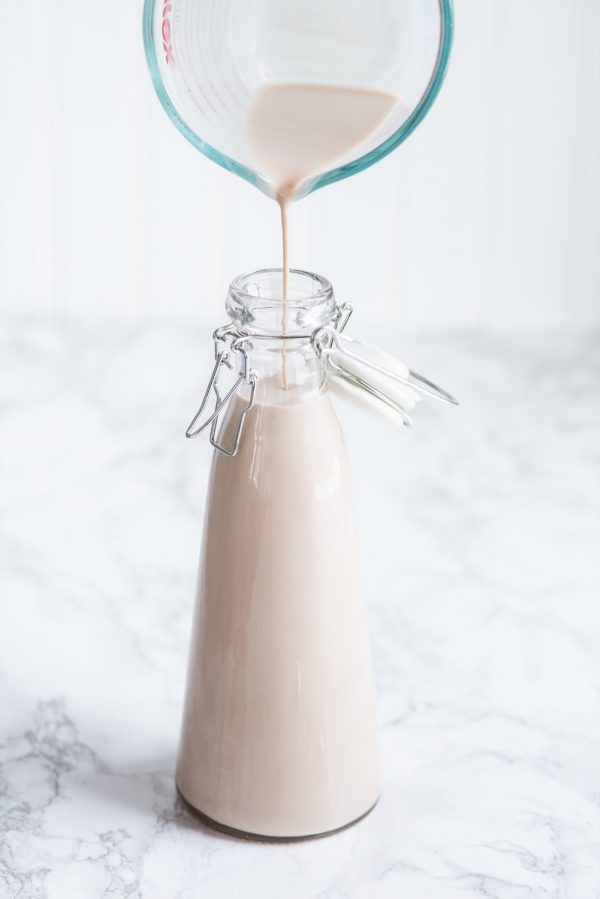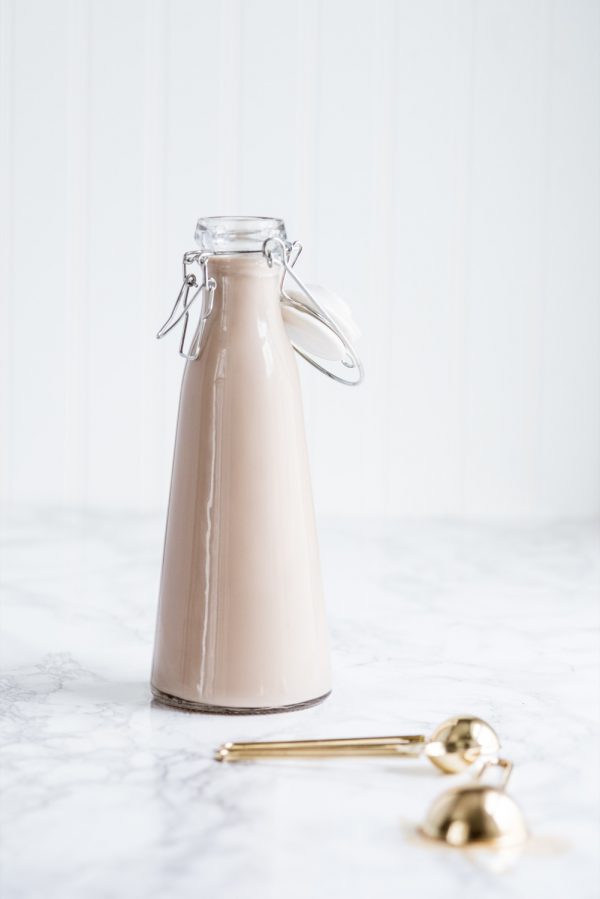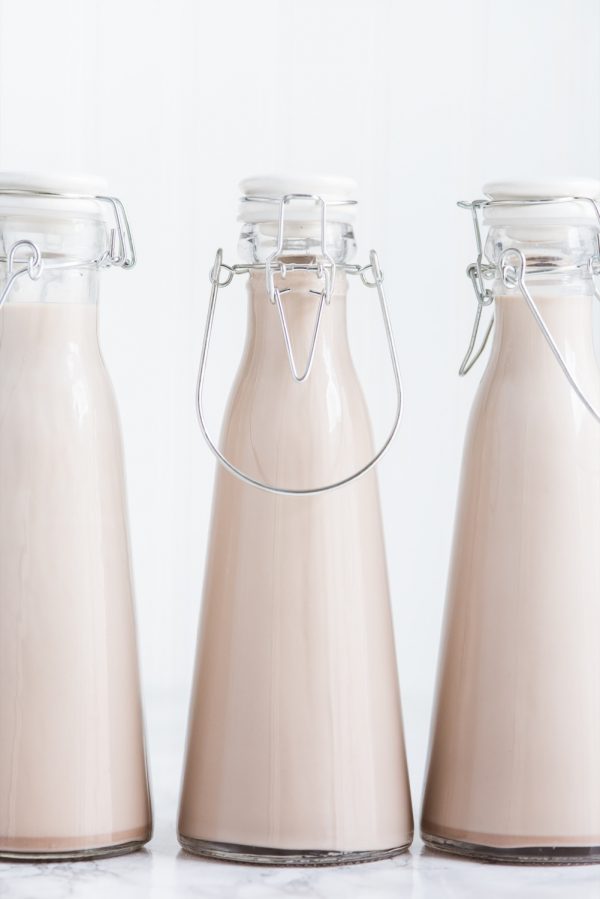 To top off your gifts, print our free printable gift tags (or snag the black and white version) on white card stock, then just trim and attach with a bit of pretty ribbon or baker's twine. I found these bottles at Michaels, but you could also use simple mason jars. Bob and I sipped some from our personal stash in our coffee on Thanksgiving morning and it was incredible. Just as good, if not better, as the non-homemade kind if you get my drift. Oh, and a whole lot less expensive than to buy! If you give this or any of my holiday ideas a try, share with me on Instagram using the hashtag #thesweetestholidays! I want to see what you're baking, making and crafting this holiday season. xo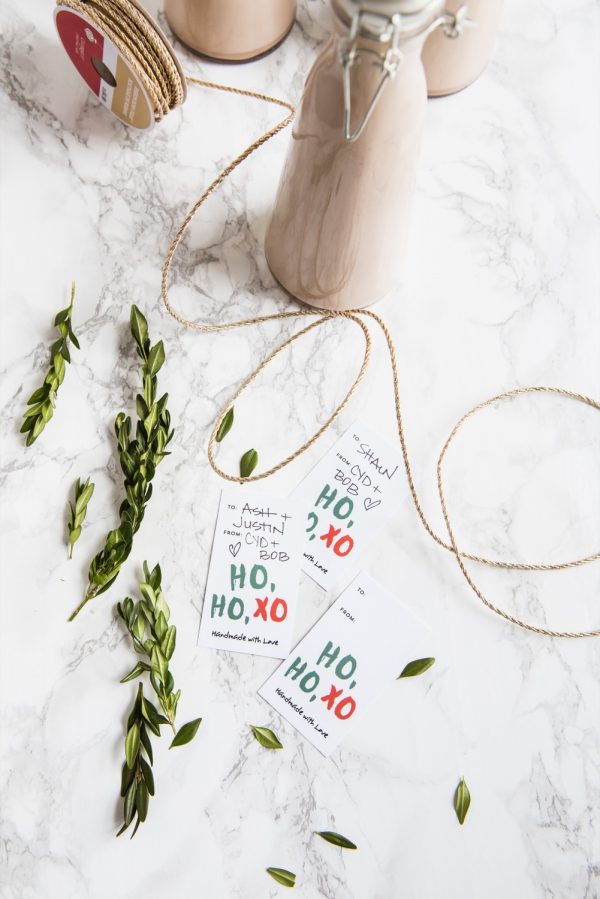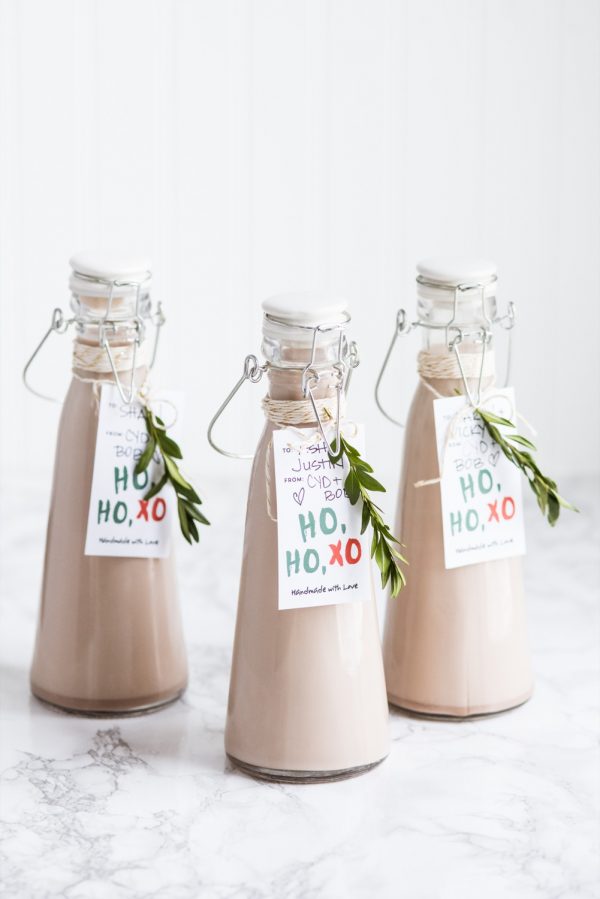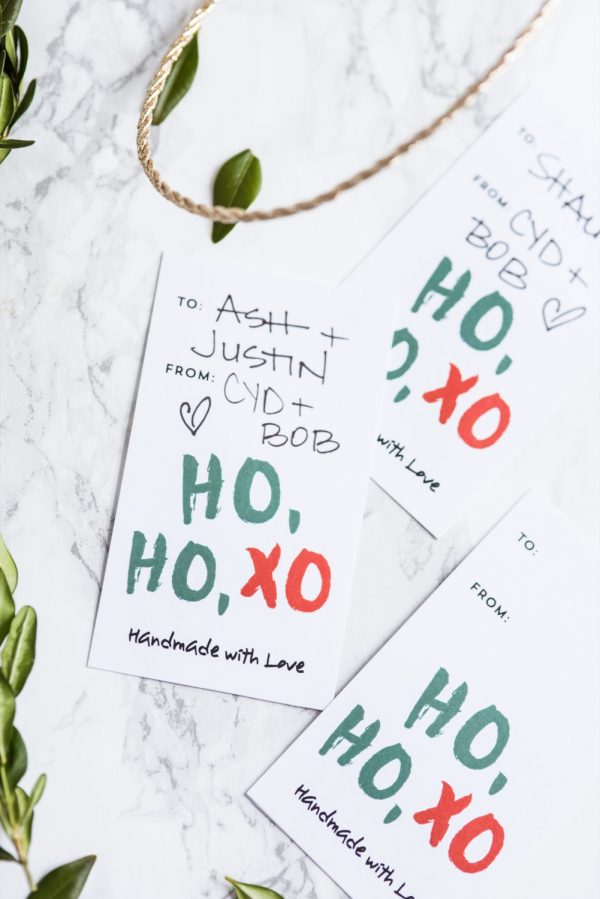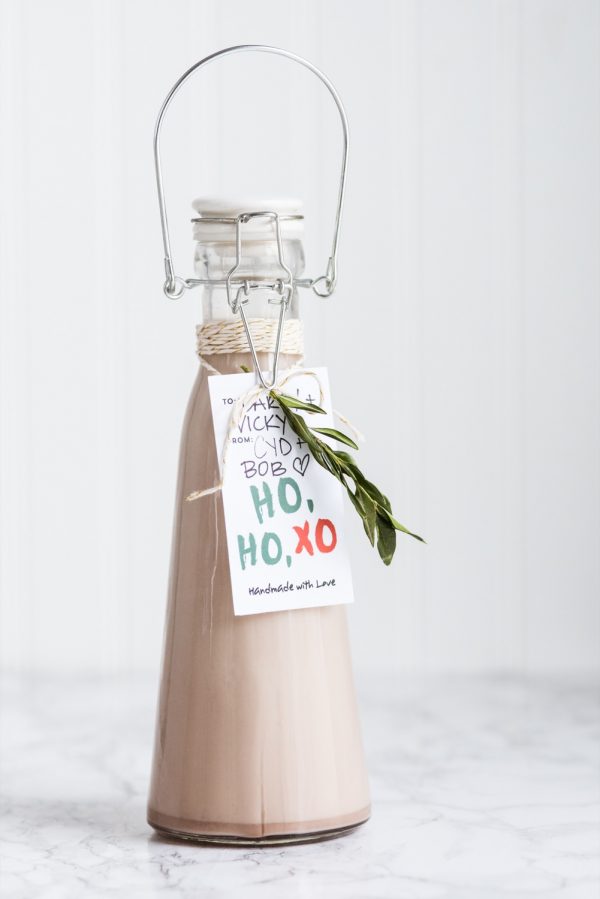 [Art direction by Cyd Converse | Printables by Erika Firm |Photos by Alice G. Patterson for The Sweetest Occasion.]