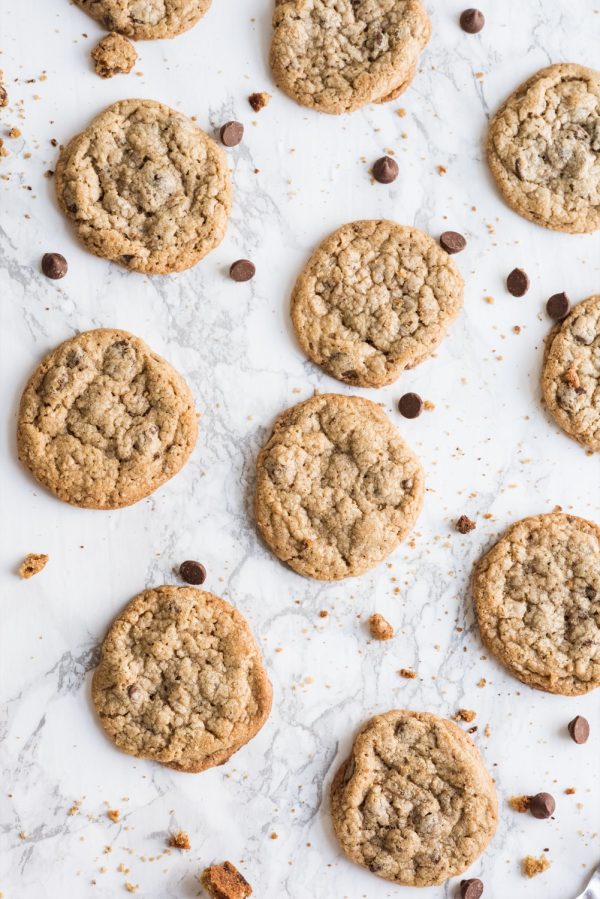 If you're a long time friend around these parts, you may recognize this recipe! It's one I've actually shared a couple of times before, but because it's such a solid recipe and one I personally love so very much, it felt like it was time to share it again. With far prettier, updated photos of course. These are, quite simply, the best oatmeal chocolate chip cookies you will ever eat. I say that completely humbly, I might add. They are both ever so slightly crispy around the edges and chewy in the center, a texture imparted by the addition of the oats. I love to add just a hint of peanut butter, but you can easily skip that part if you have an allergy or just don't have it on hand. I haven't tried them yet with almond butter, but that's definitely something I plan to try. The key is to not add so much that the peanut butter overwhelms things, but rather just enhances the other flavors. In a word, these cookies are seriously delicious.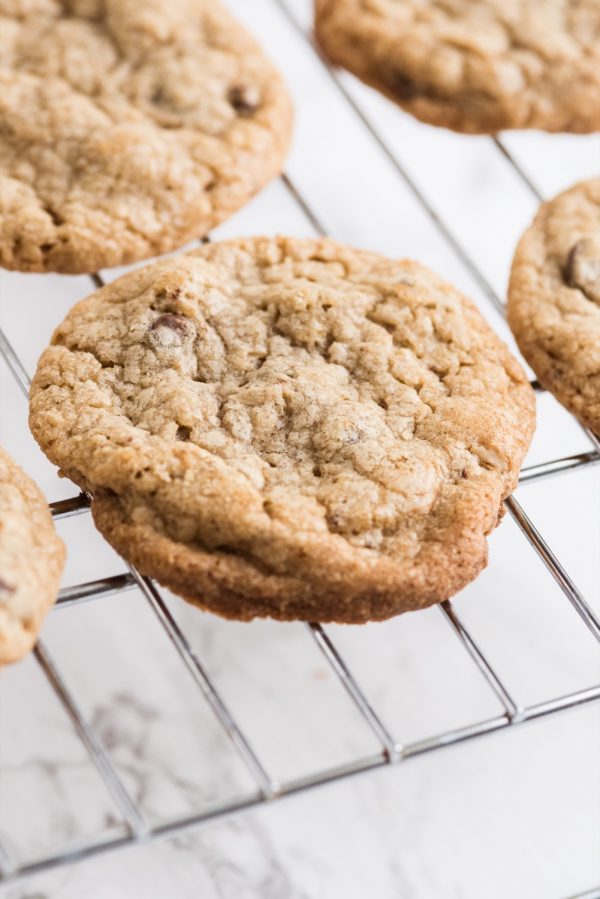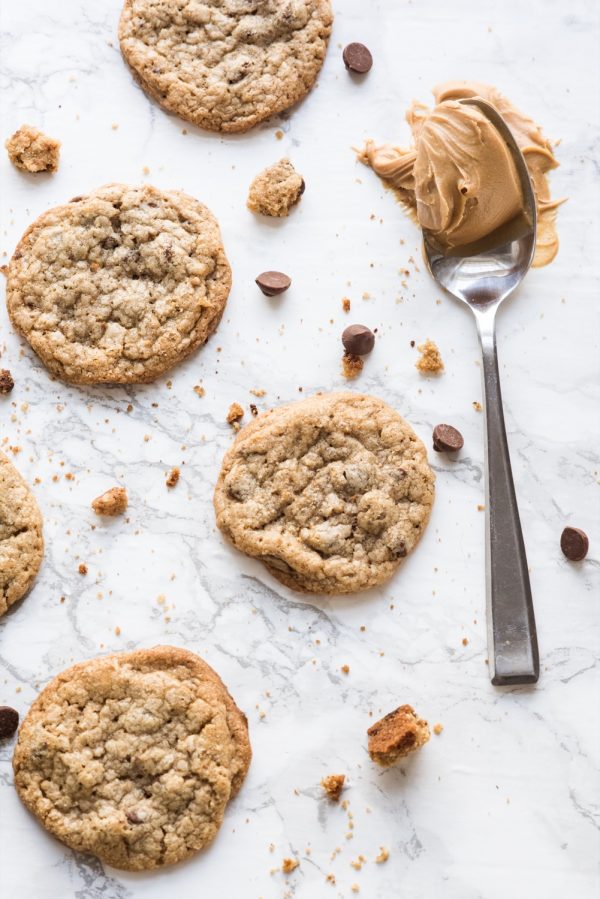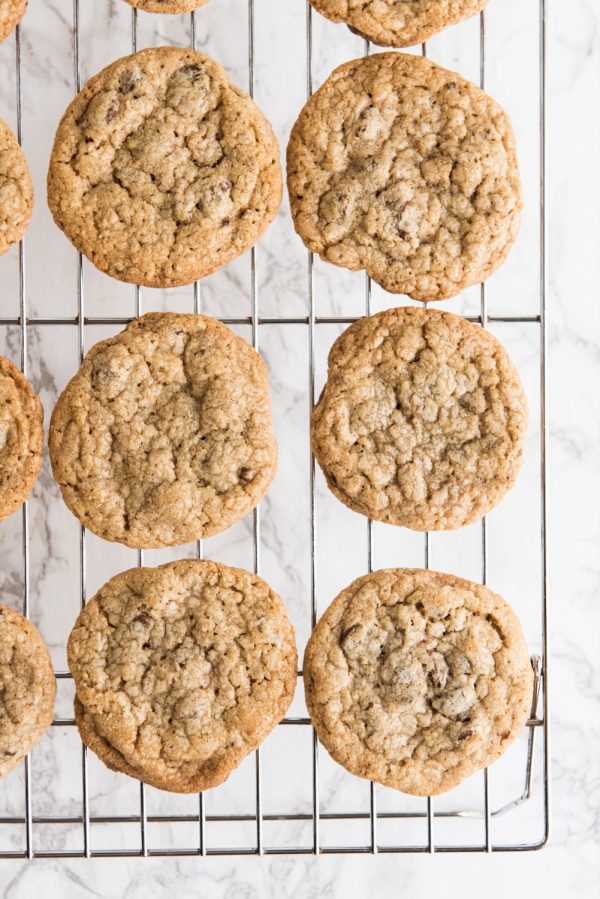 To give you a feel for just how long thees cookies have been a mainstay in my world, you should know that I started working on this recipe back in my cold, dark college apartment. I probably shouldn't admit how many years ago that was, but I'd estimate the first batch of these cookies as dating back nearly 12 or maybe even 13 years. Since then I've tweaked and adjusted things a little bit at a time until perfection (or my version of it) was achieved. These are both a very simple cookie, perfect for baking on a Saturday afternoon just because, and a serious crowd pleaser worthy of baking for parties or bringing to a friend who's had an especially crappy week. These are your everyday cookies and your special occasion cookies. These are your celebration cookies and your "ugh, he's such a jerk" cookies. You're going to love them and is everyone you know. Cross my heart. Promise. Big time.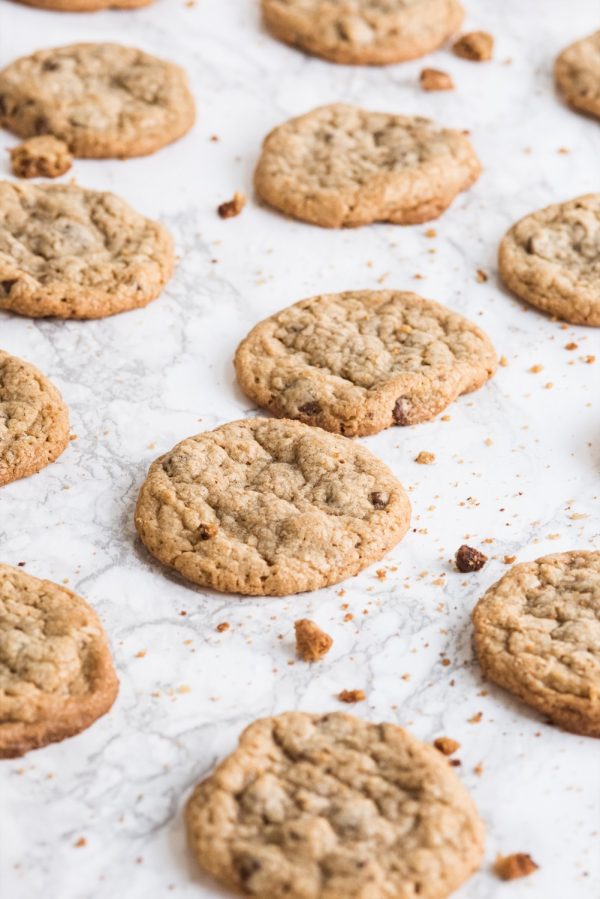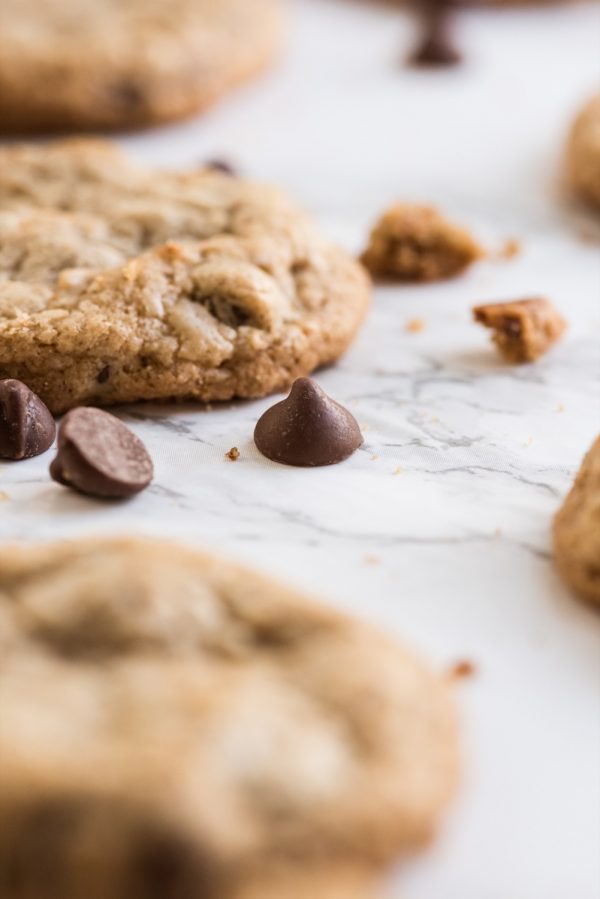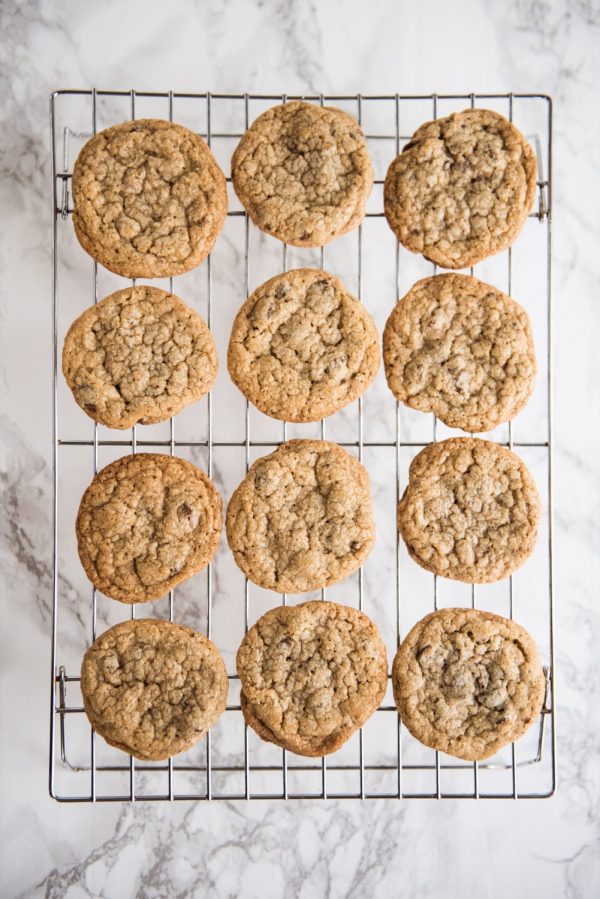 Best Ever Oatmeal Chocolate Chip Cookies
Ingredients
2 cups of all purpose flour
1-1/4 cups packed brown sugar
1 cup white sugar
2 large eggs
1 cup butter, softened
2 teaspoon vanilla
1 teaspoon baking soda
2 cups oats (rolled or quick oats)
2 cups chocolate chips
2 tablespoon peanut butter (optional)
Instructions
Preheat oven to 350° then sift together flour and baking soda.
In a separate bowl or the bowl of a stand mixer, cream together butter, eggs, sugars, and vanilla.
Combine dry ingredients and wet ingredients by adding the flour mixture to the sugar and butter mixture a bit at a time. The dough will be very stiff.
Add oats until well combined, then add chocolate chips and peanut butter.
Drop onto an ungreased baking sheet. For best results, use a cookie scoop to measure an equal amount for each cookie, and form the dough into slightly flattened puck-like shapes on the tray before placing in the oven.
Bake for 9 – 12 minutes or until golden around the edges.
Allow to cool slightly, then remove to a baking rack to continue cooling.
Best served room temperature or just barely warm.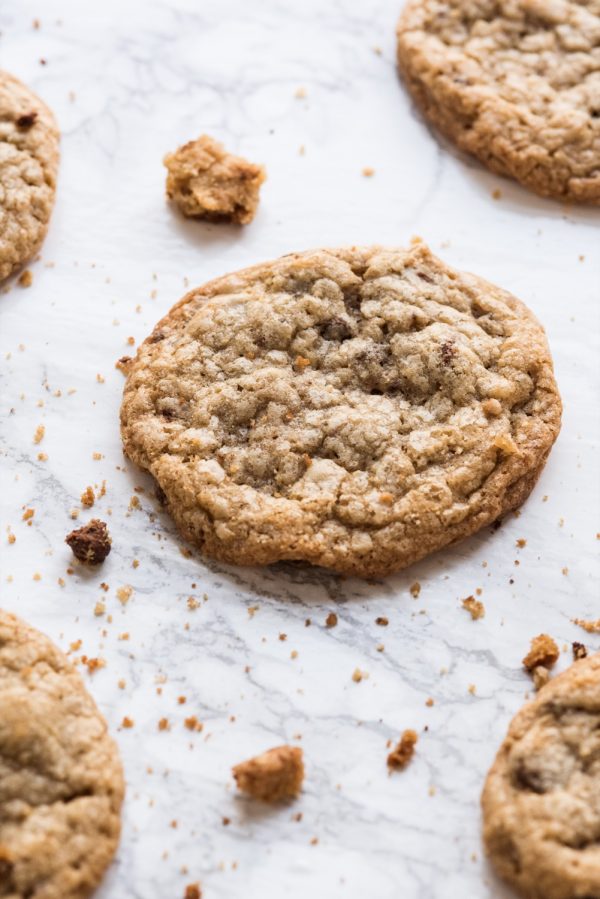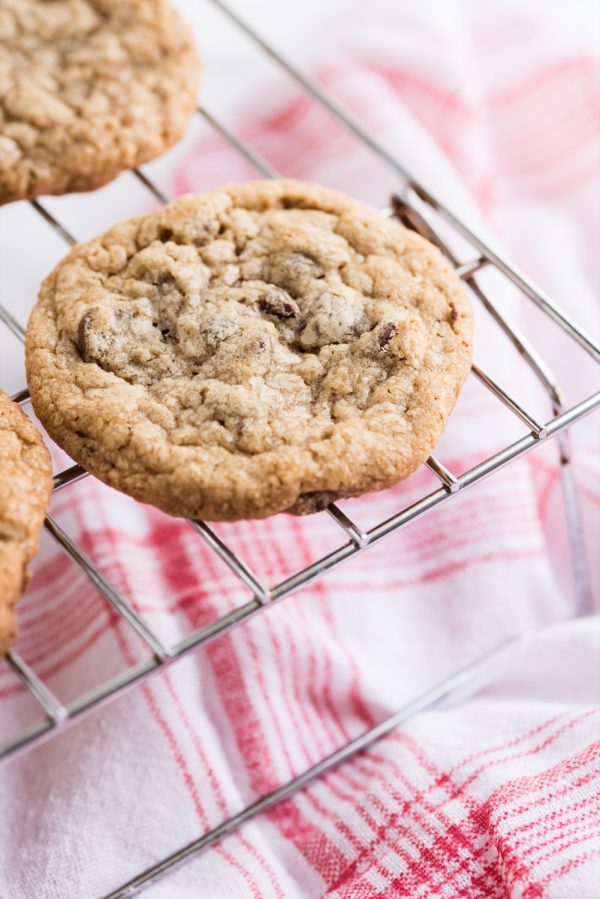 [Art direction, recipes + styling by Cyd Converse | Photos by Alice G. Patterson.]