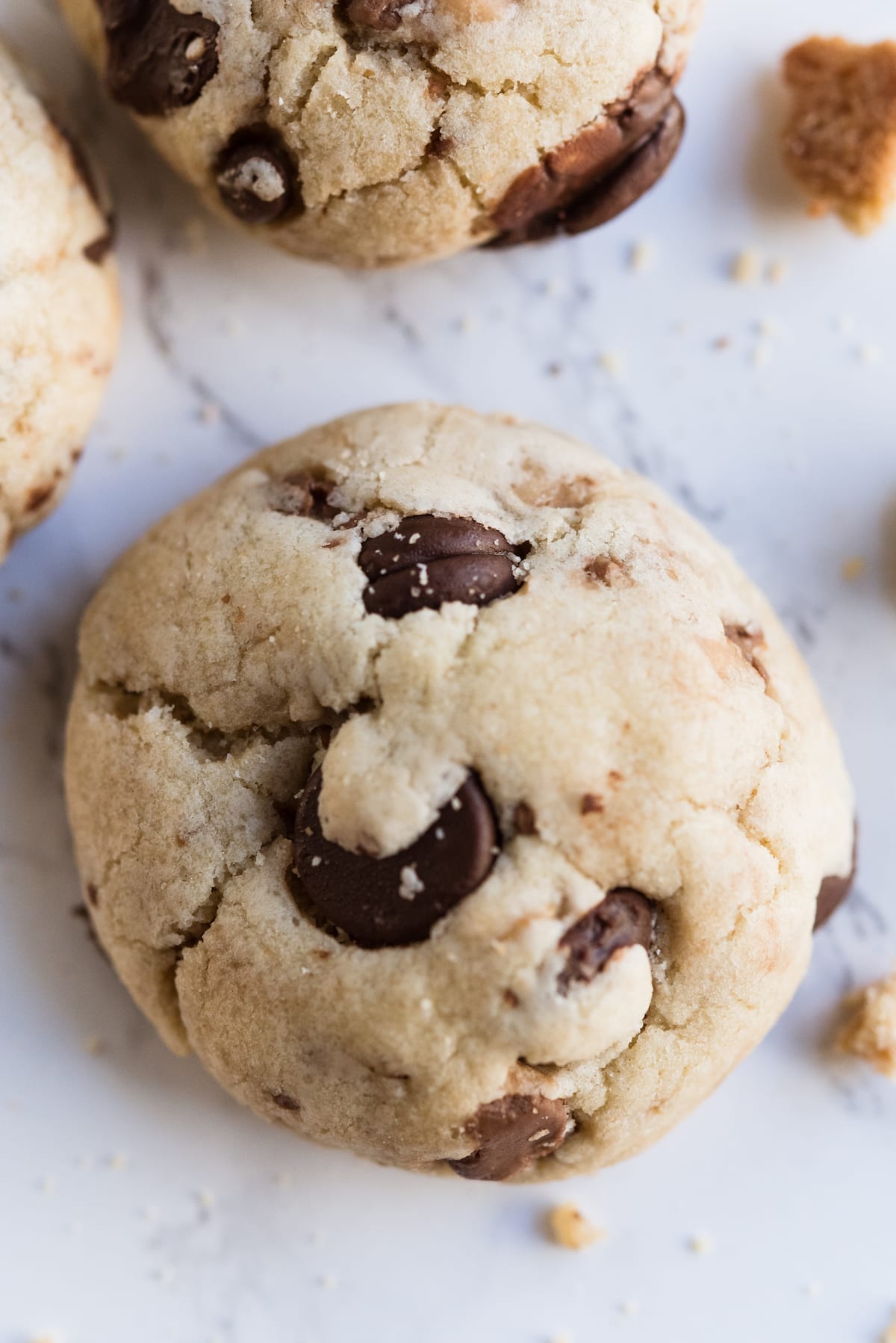 Recently our neighbor and BFF Nikki perfected the ultimate chocolate chip cookie recipe. They're the pillowy soft, melt in your mouth chocolate chip cookie that people crave and beg you to make over and over again. (We have. And she has.) This cookie recipe was entirely inspired by said perfect cookies. I think of them as the slightly more sophisticated older cousin – dark chocolate chip toffee cookies with pecans.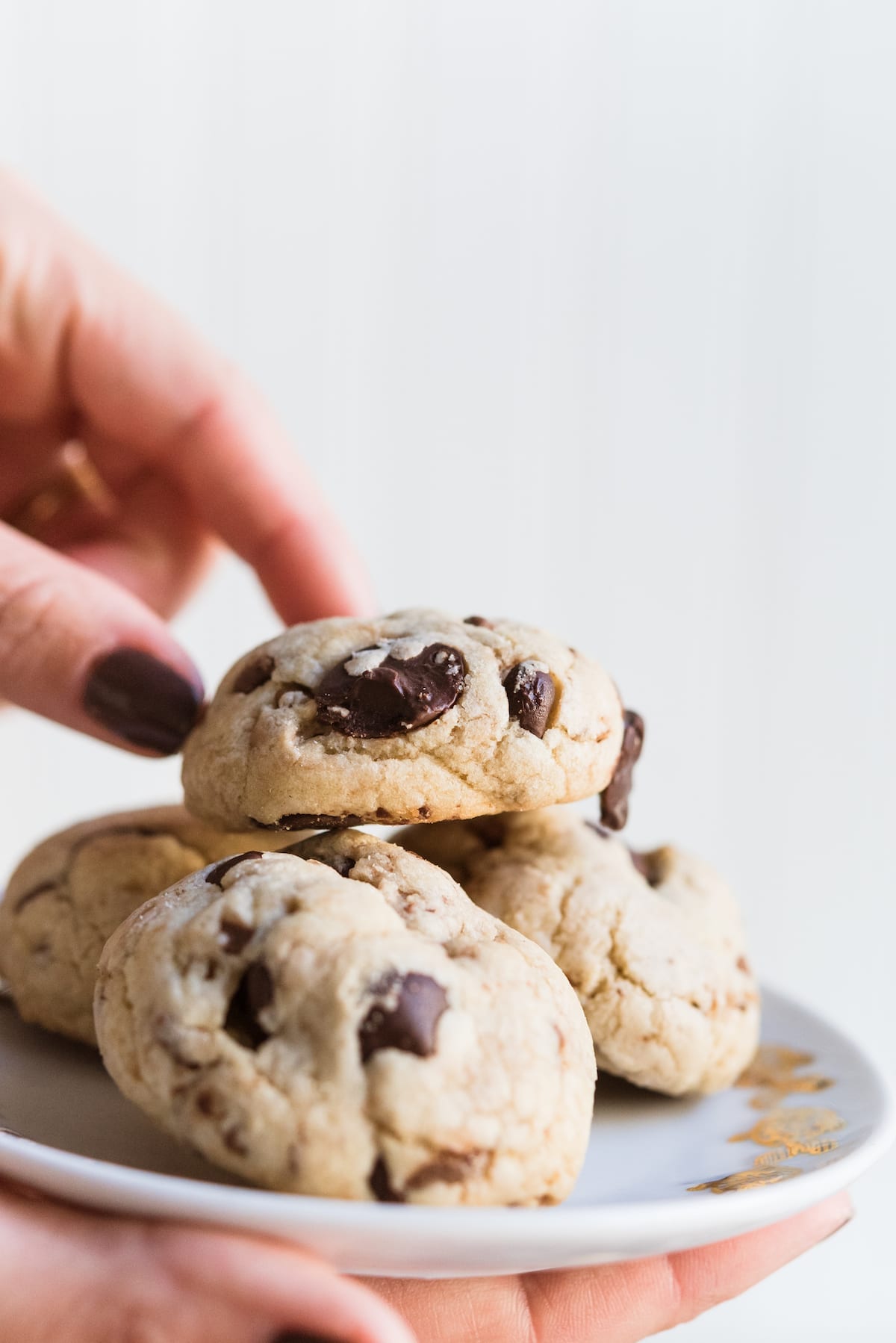 Soft and chewy with little bits of crunch, sweet, of course, but not overly so, these cookies are totally worthy of being dubbed one of your very best Christmas cookie recipes! But make them all year long. You won't be mad you did! I think the toffee and pecans makes them feel seasonal, but they're also a cinch to make so there's zero reason not to put them into high rotation through all the seasons. Do it!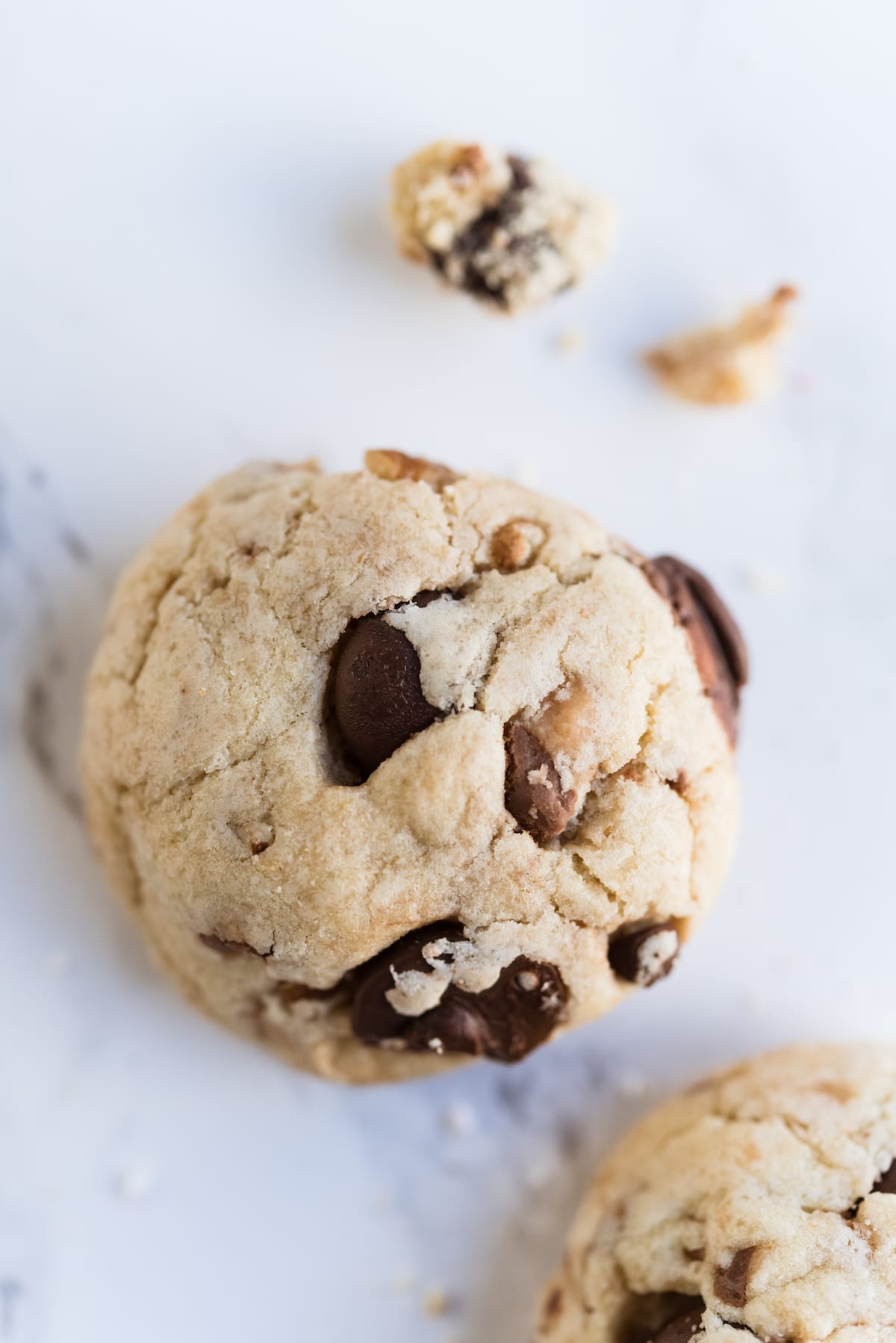 If you don't love super soft, super delicious cookies, then I'll warn you – this recipe is not for you. But if you're a cookie snob who's big on the perfect texture, you want in on this game. Your friends will love them, and they're so easy to make while still adding a little bit of interest to the traditional Christmas cookie plate that gets passed around from break room to break room this time of year. You know what I'm talking about.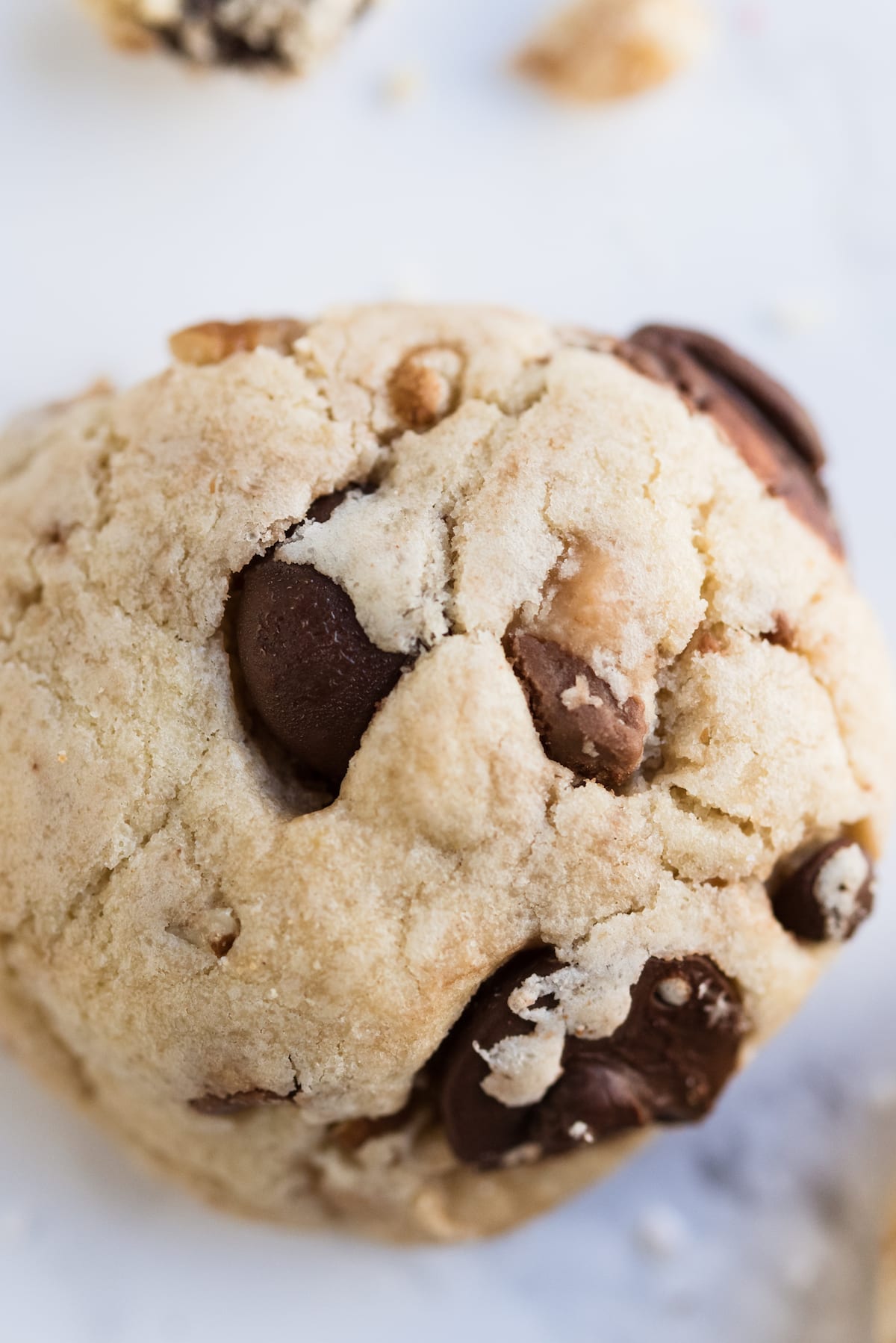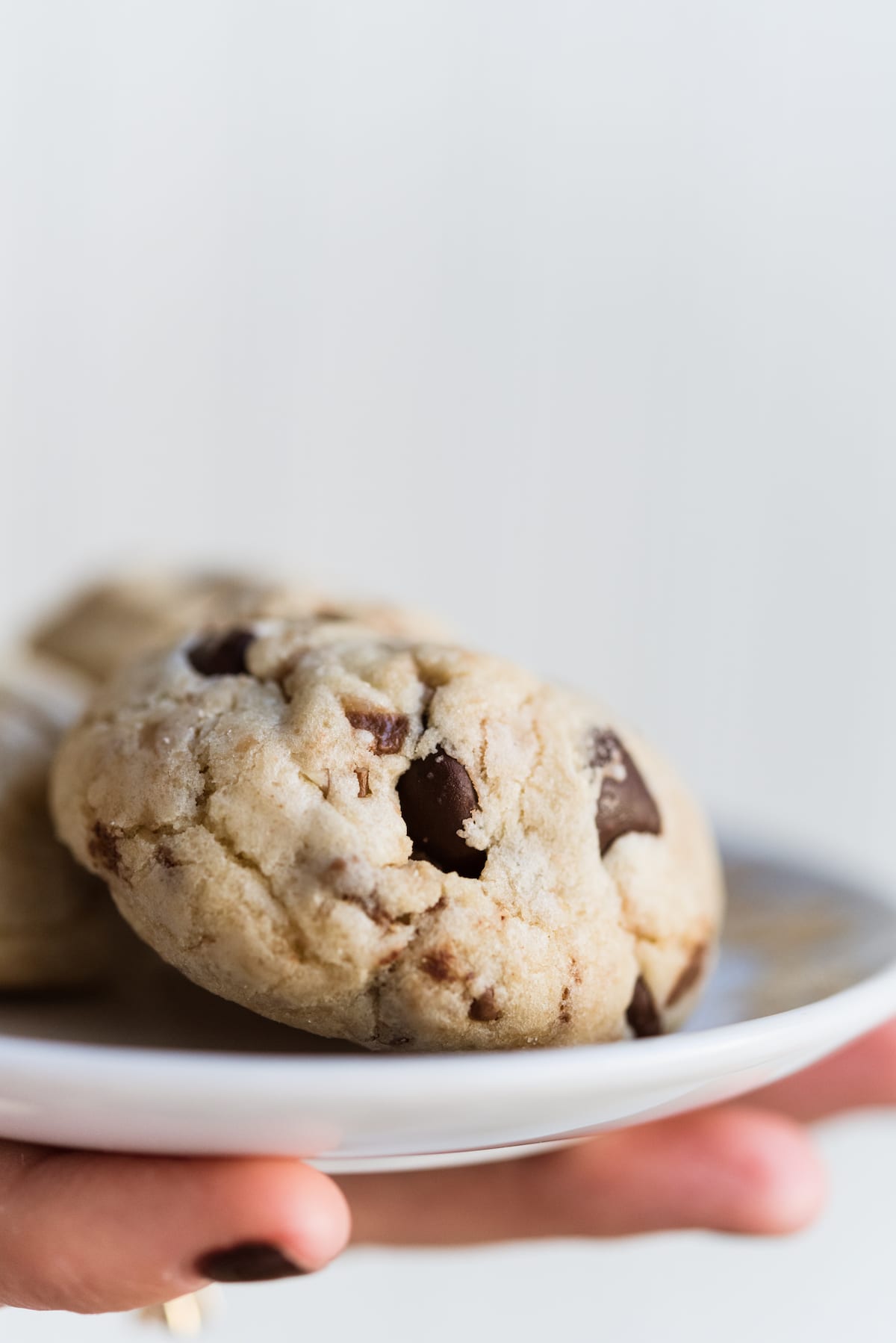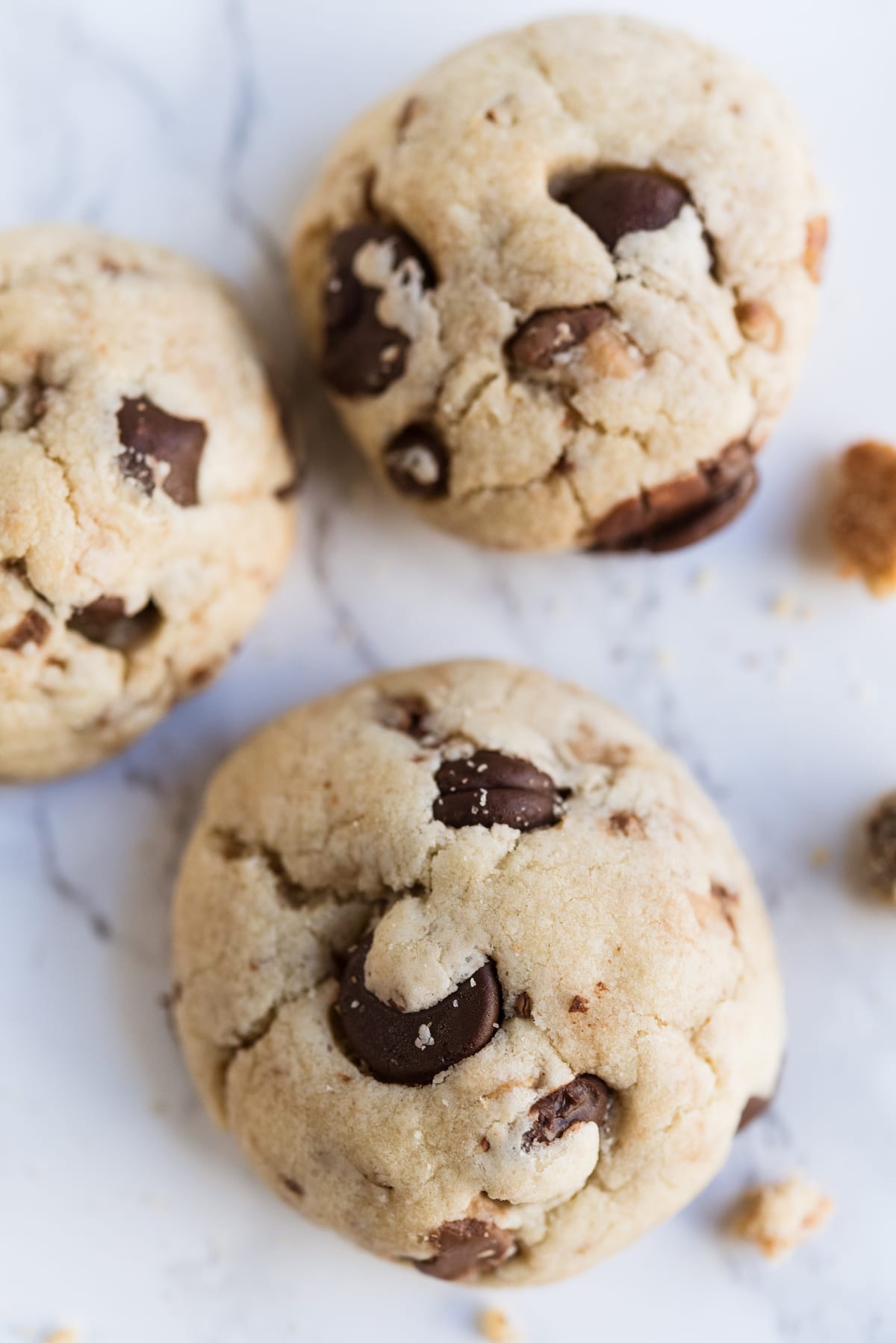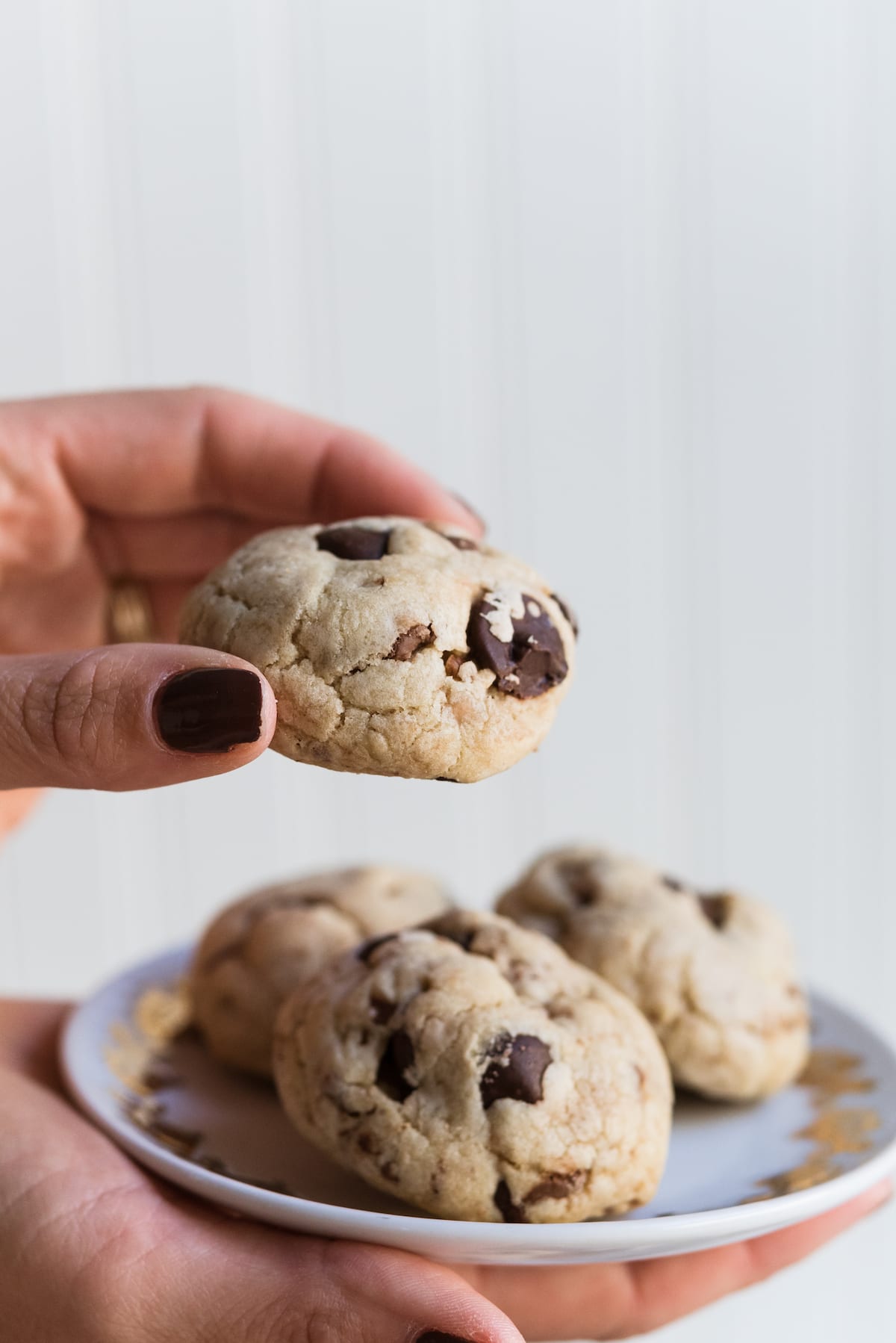 Dark Chocolate Chip Toffee Cookies with Pecans
Ingredients
2 sticks unsalted butter
1 cup granulated sugar
½ cup packed brown sugar
1 tablespoon vanilla
2 large eggs
3-1/2 cups all purpose flour
1 teaspoon baking soda
½ teaspoon salt
1 cup dark chocolate chips
1 cup toffee bits
1 cup pecan bits
Instructions
Preheat the oven to 350°
Heat butter in a saucepan until just melted. Do not boil
Add butter and sugars to the bowl of a stand mixer and beat until smooth and creamy.
Add eggs and vanilla and beat until just combined. Do not over beat.
Next, add the flour, baking soda and salt, mixing until dough is slightly crumbly.
Use your hands to form the dough together into a ball, then add chocolate chips, toffee and pecan bits and work them into the dough with your hands.
Use a cookie scoop to form dough into balls and placed on a parchment-lined cookie sheet.
Bake for 10 - 12 minutes or until puffy and just barely golden on top and around the edges.o like to freeze them.
Allow them to cool for 10 minutes on the tray, then remove to a cooling rack to continue cooling.
Be careful not to over bake as the cookies won't be as soft and chewy!
[Art direction by Cyd Converse | Photos by Alice G. Patterson.]