As I'm preparing to welcome our new little one in a few weeks, I've asked some of my best blogging buds to
drop by here and there. Today please welcome Sara from Tell Love and Party!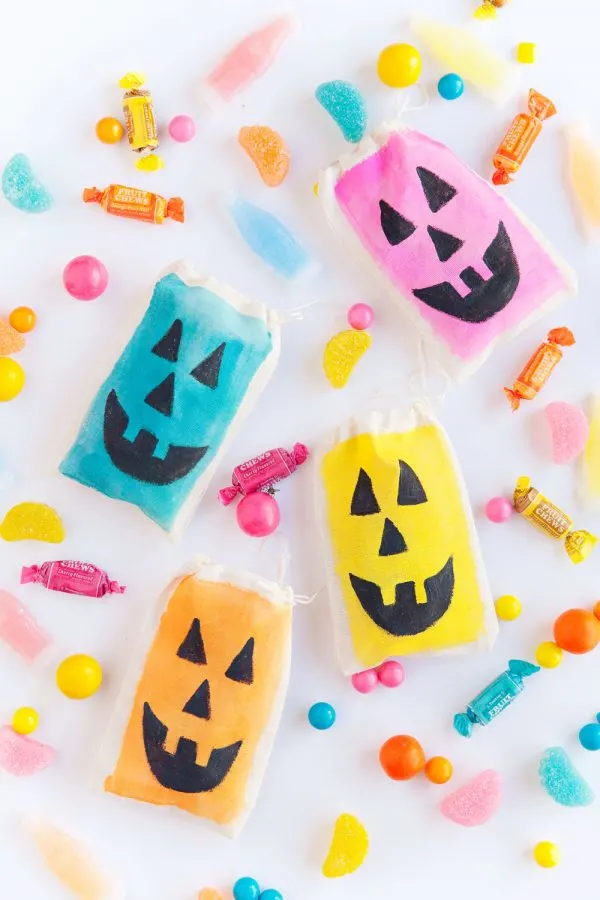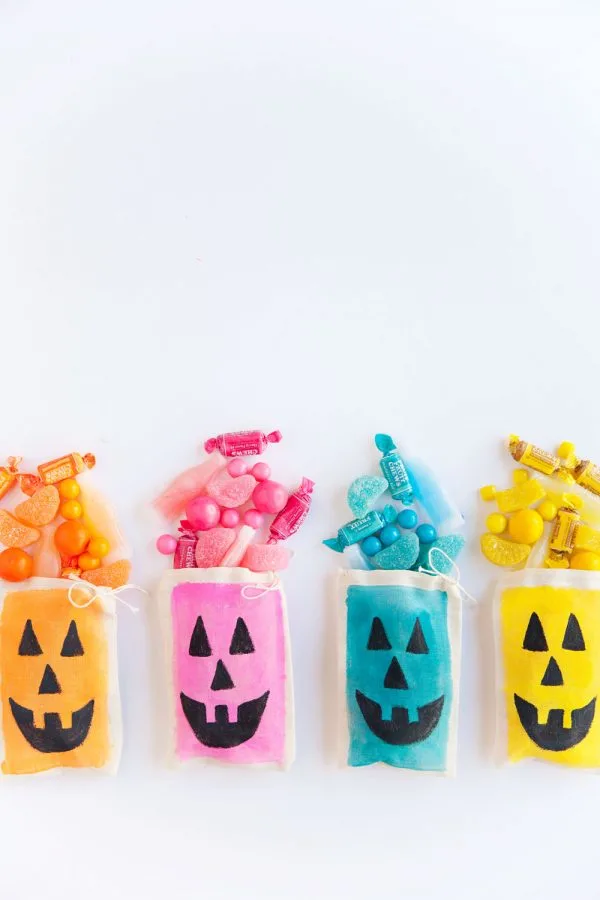 Hey guys! Sara from Tell Love and Party here with some colorful jack o' lantern treat bags. Who says Halloween has to only be orange and black?? Because these treat bags are a whole lot of colorful fun. They are perfect halloween party treat bags and you can change up the colors to match any color scheme, because those jack o' lantern faces scream Halloween no matter what colors you choose. Every kid knows, me included, that one of the best parts about Halloween is the candy. So give them candy in colorful style, with these simple treat bags!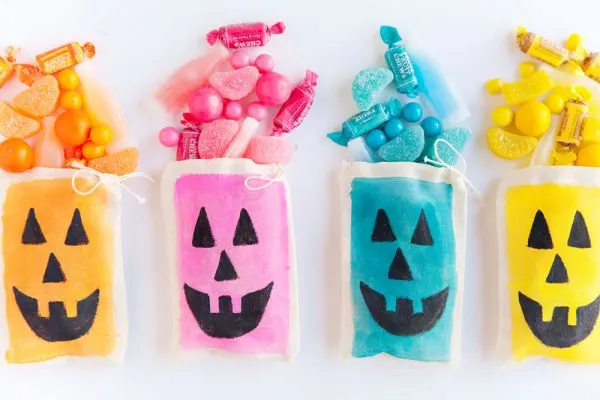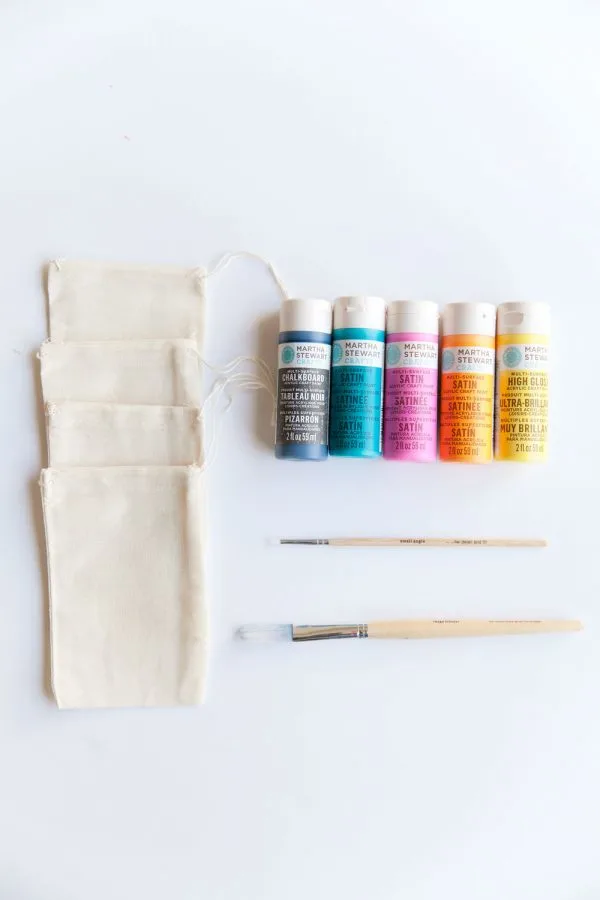 Acrylic paint
Cotton muslin bags
Card stock
Paint brushes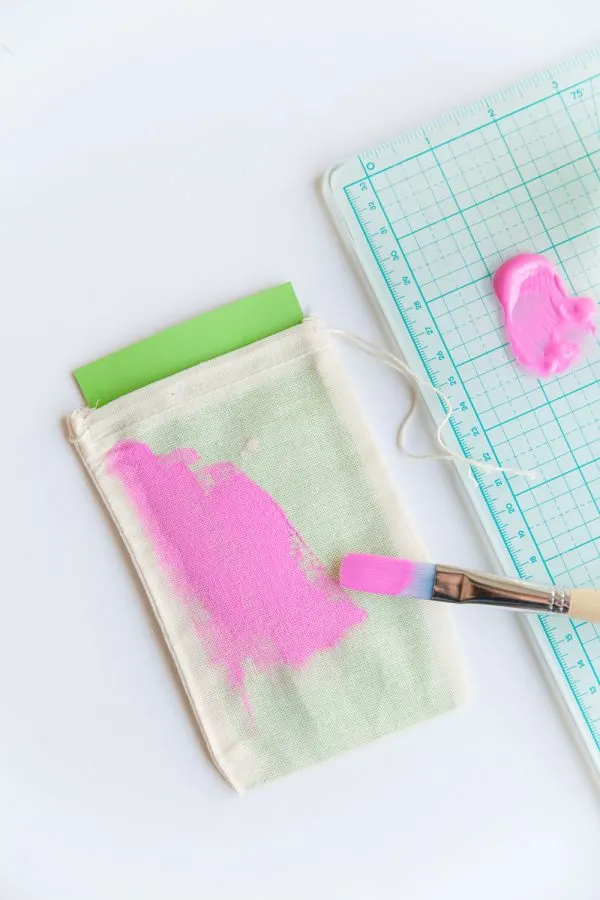 Cut out a piece of cardstock the size of the bag and slide inside. This will help the paint from bleeding to the other side. Start to paint your bag. You are going to want to water down the acrylic paint a lot, as it makes the paint go a lot further. Before you set aside to dry, remove the cardstock and slide in a fresh piece. If you leave it to dry without doing so, the material of the bag will dry to the cardstock.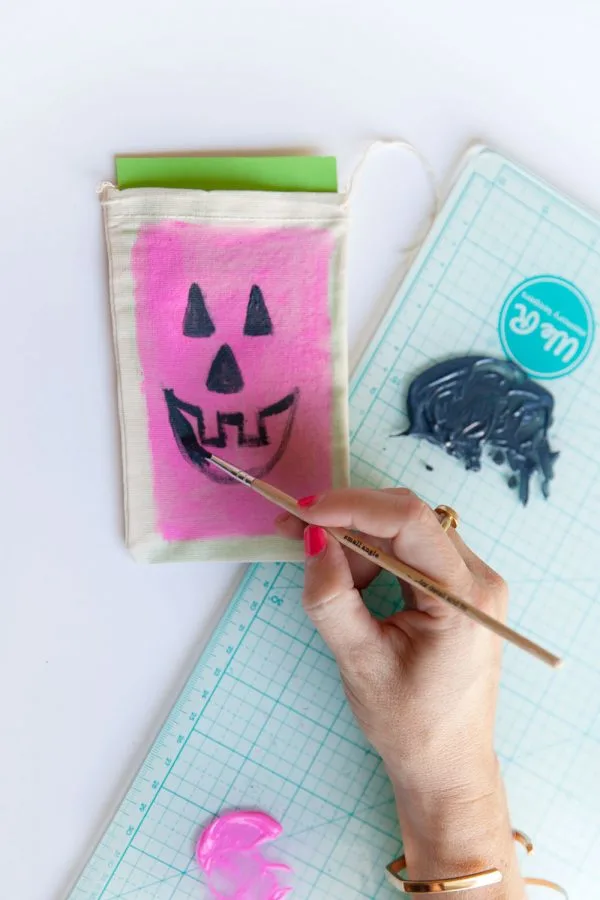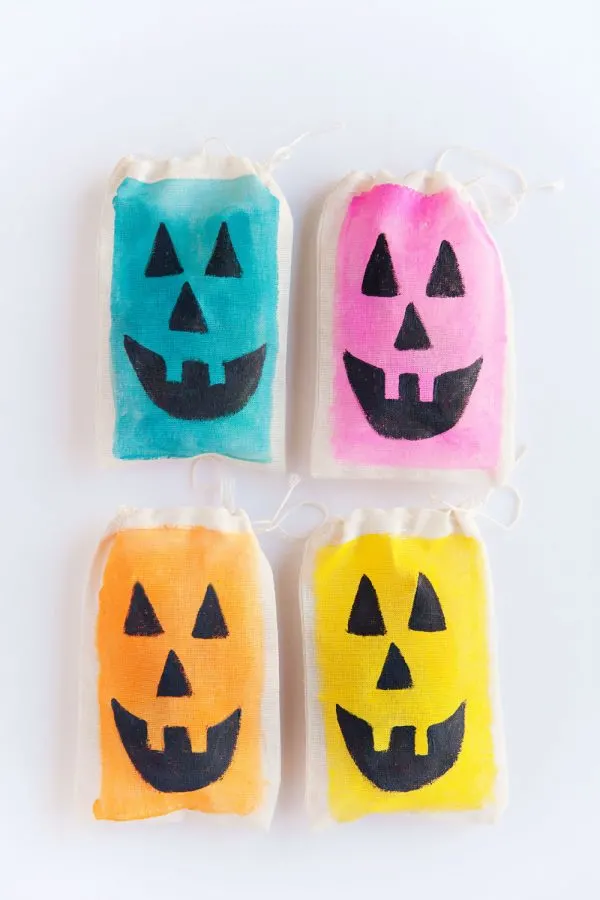 Once the painted bag has dried completely you are ready to paint on the jack o' lantern face. You can get creative with this part and change up the faces, or keep them traditional like I did. Either way they are super cute! Allow everything to dry completely, then fill 'em up with candy and get ready to wow your favorite trick or treaters!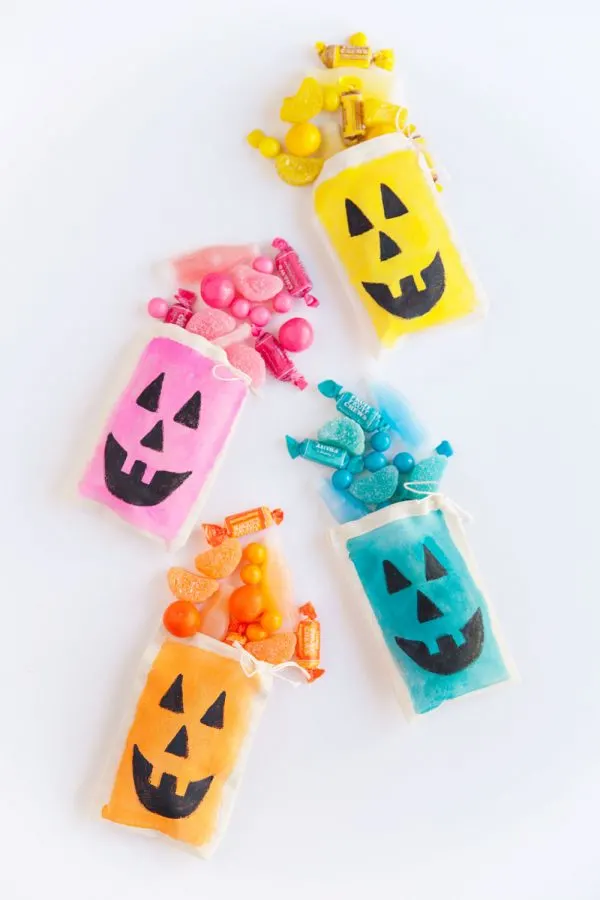 For more of Sara's fun, colorful party ideas, be sure to follow her on Instagram, Pinterest and Facebook!


[Styling + photos by Tell Love and Party for The Sweetest Occasion.]