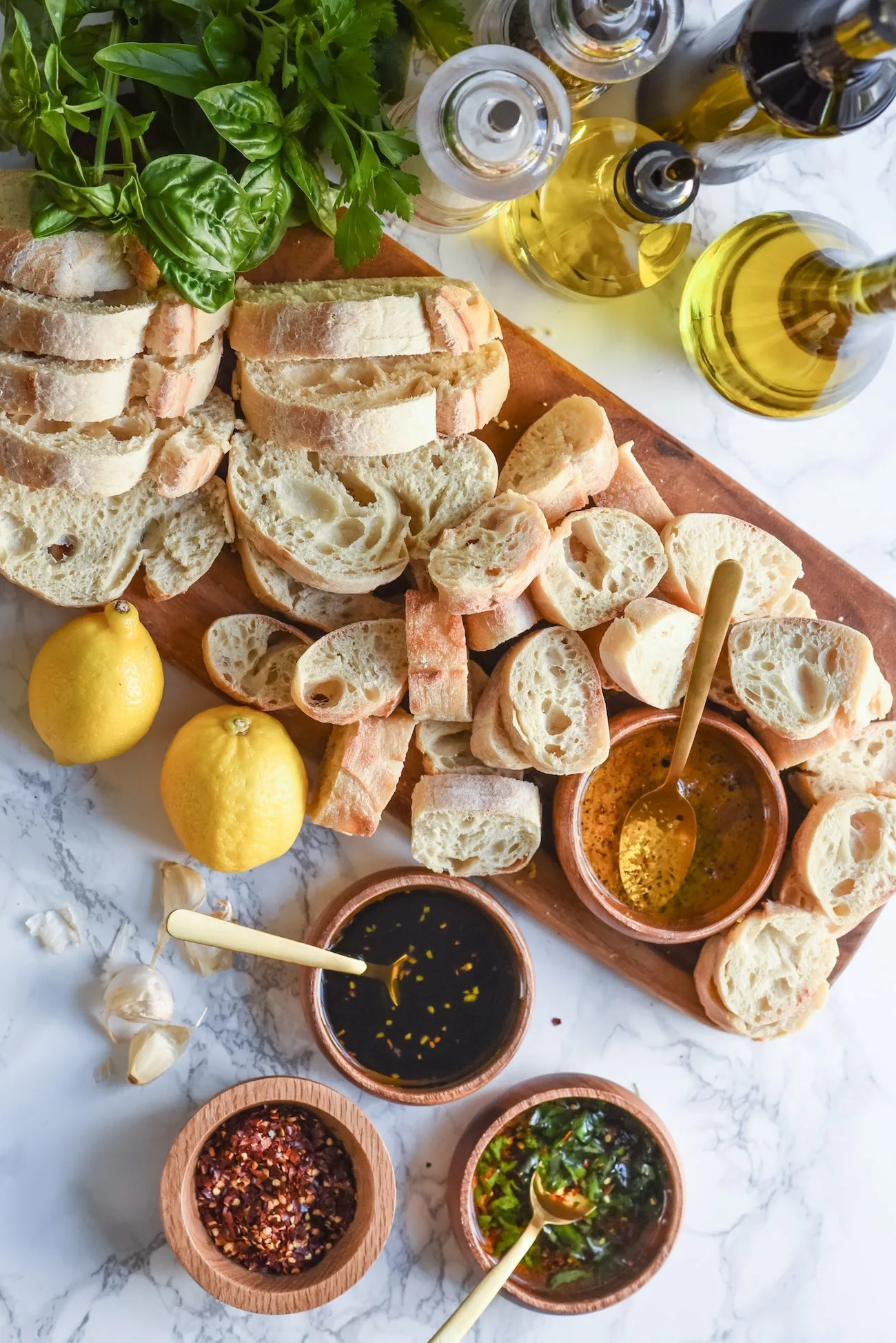 It's no secret that I love a good party appetizer, and I think the best are ones that are simple to pull together that still allow guests to try out a few different things. Enter this super easy bread and oil appetizer dipping station! You know those restaurants where you get to munch on great crusty bread and delicious flavored oils while you wait for your meal? That's totally the inspiration here. All you need is a few baguettes sliced up, olive oil and a bunch of yummy flavors to add into the mix like lemon zest, red pepper flake and minced garlic. Here I'm sharing a few of my personal favorite flavor combinations, but you should absolutely mix and match to your heart's content using your favorite herbs and spices. To serve everything, cute little bowls for each oil concoction (I'd suggest at least two or three) and a pretty wooden board piled high with bread will do the trick.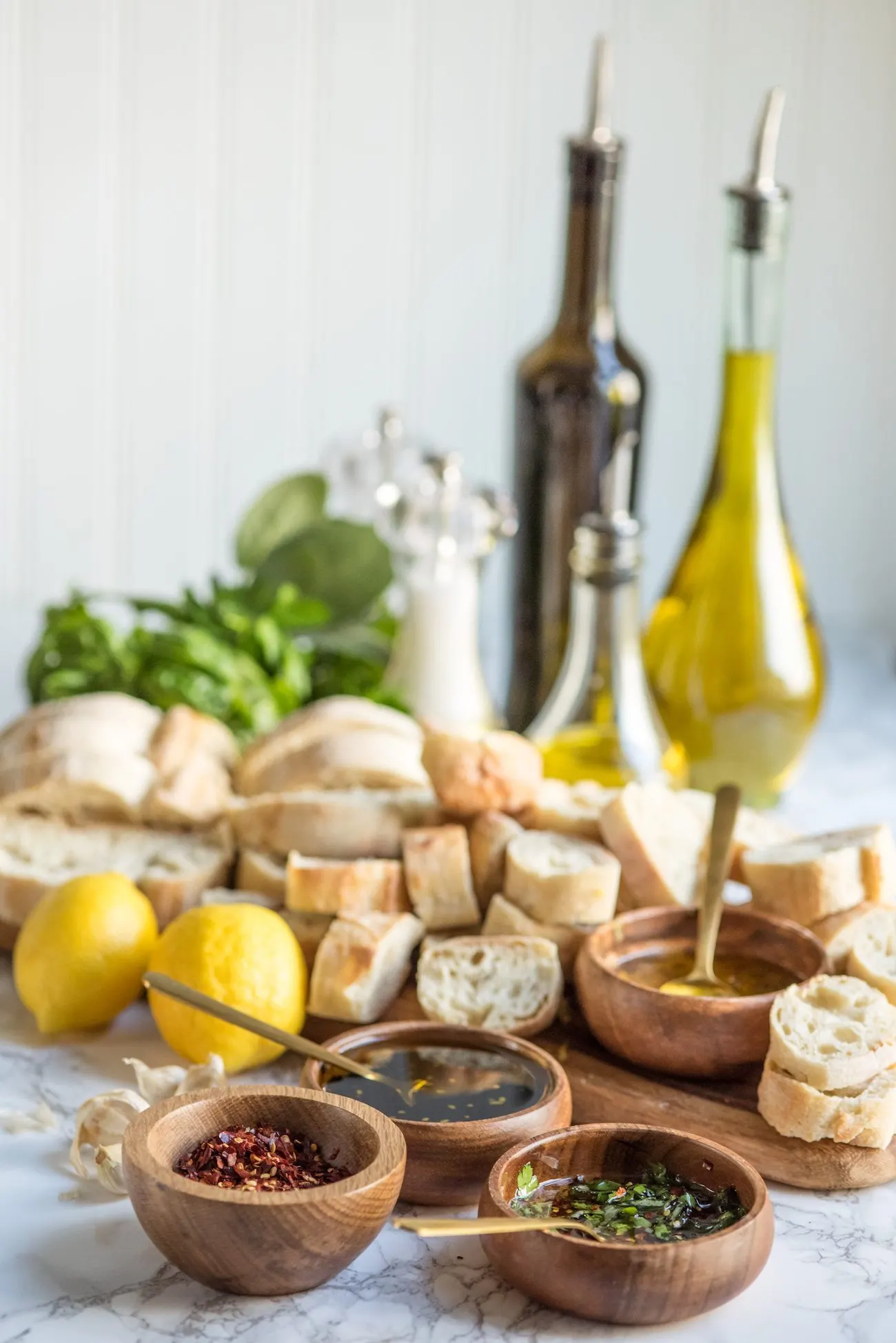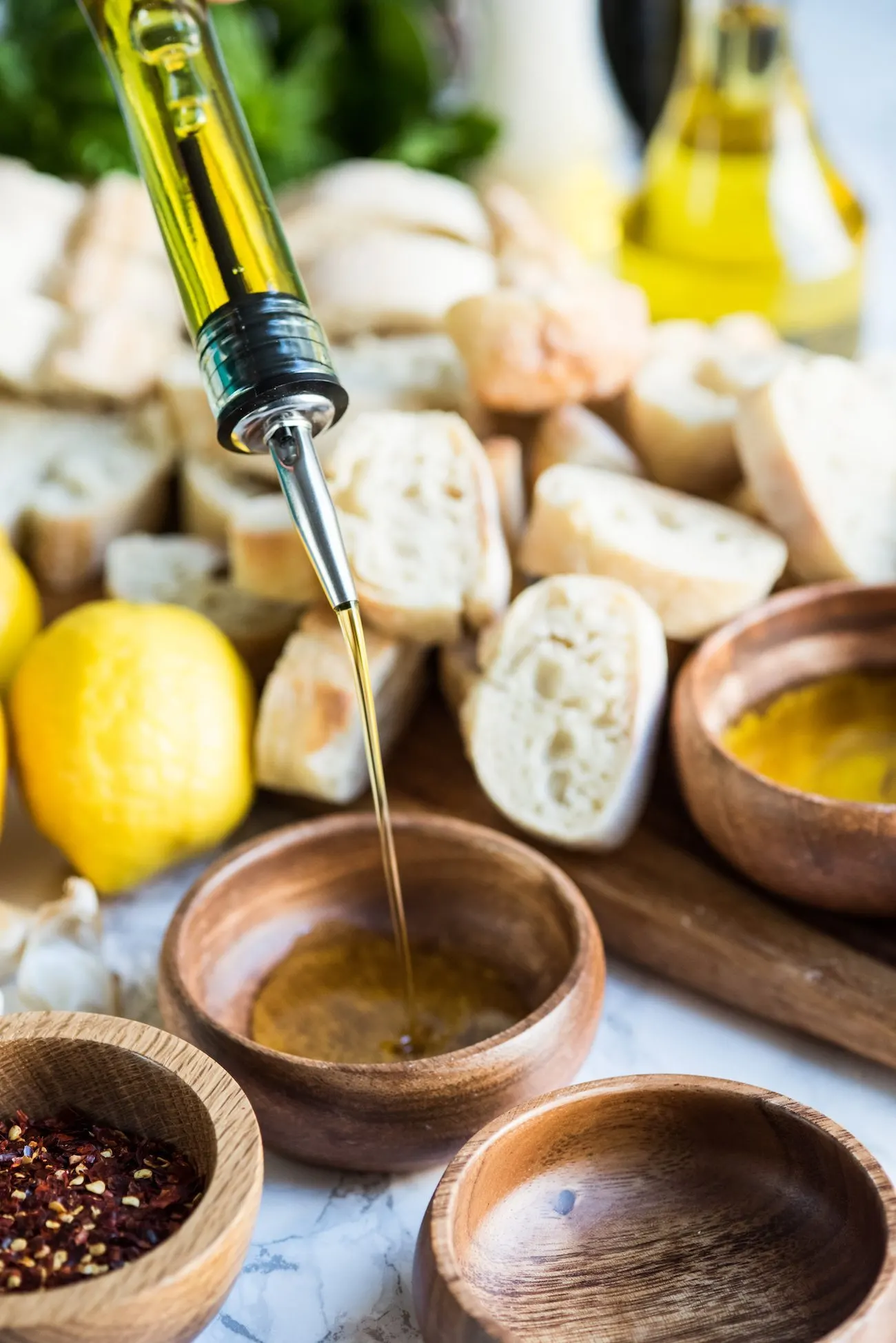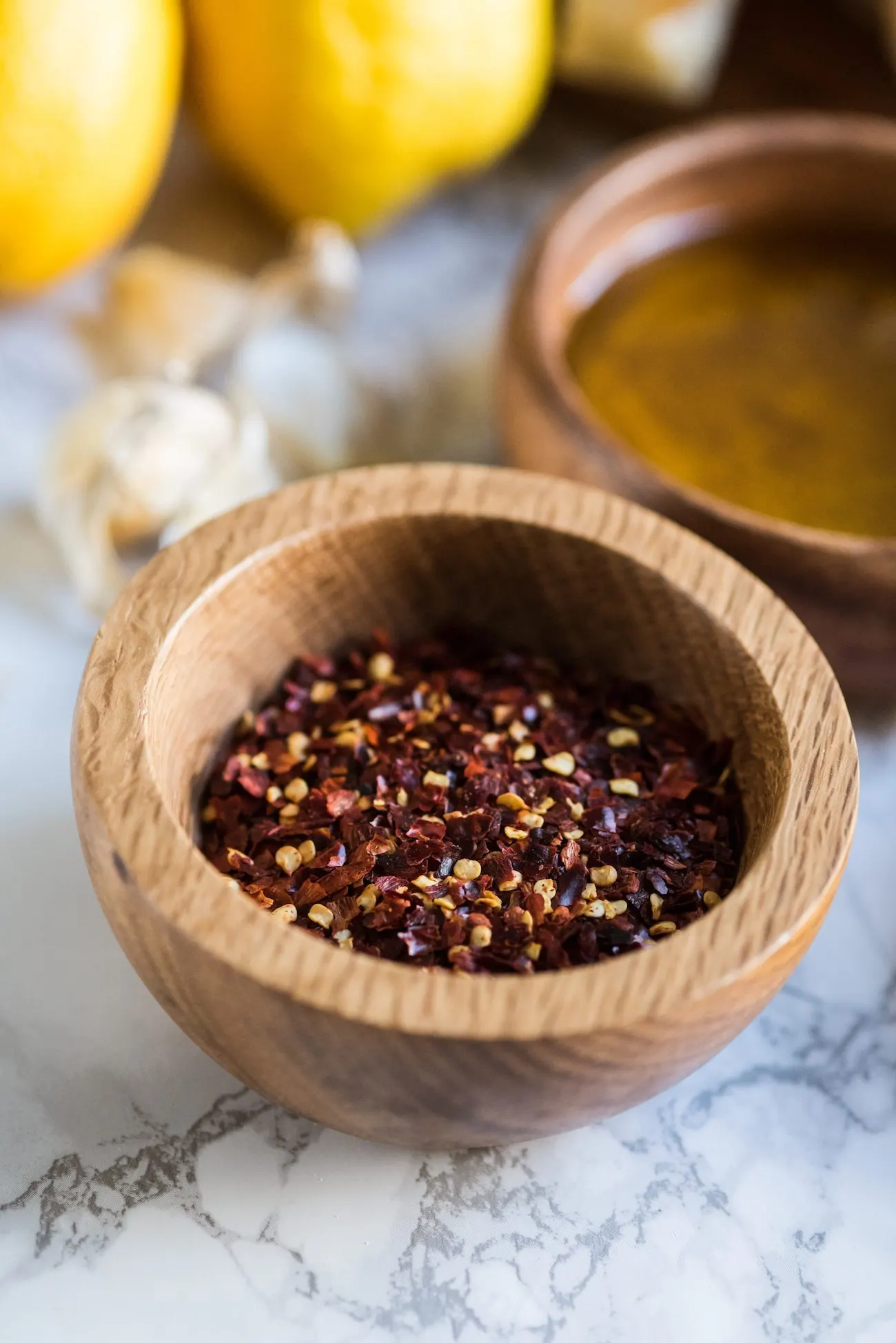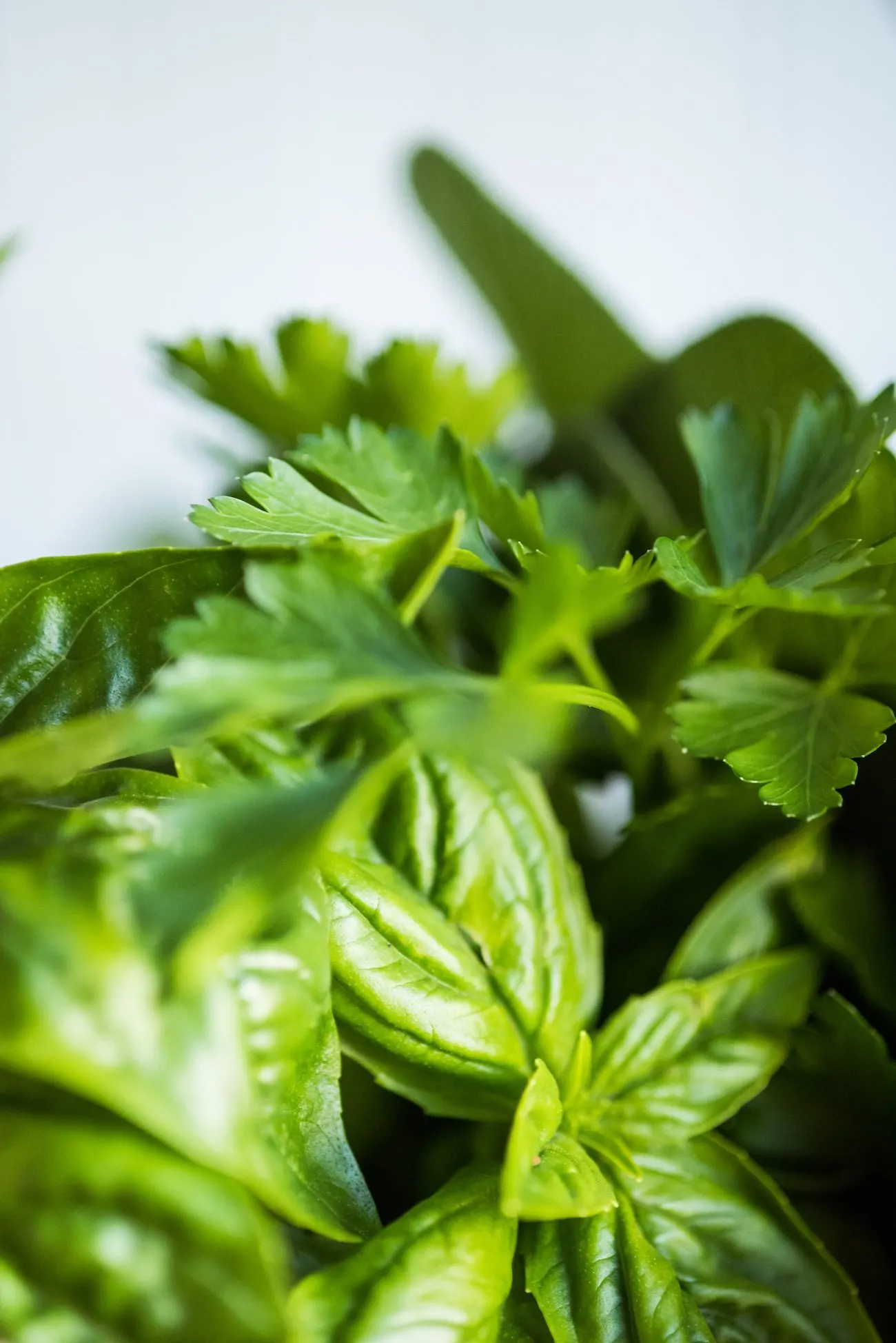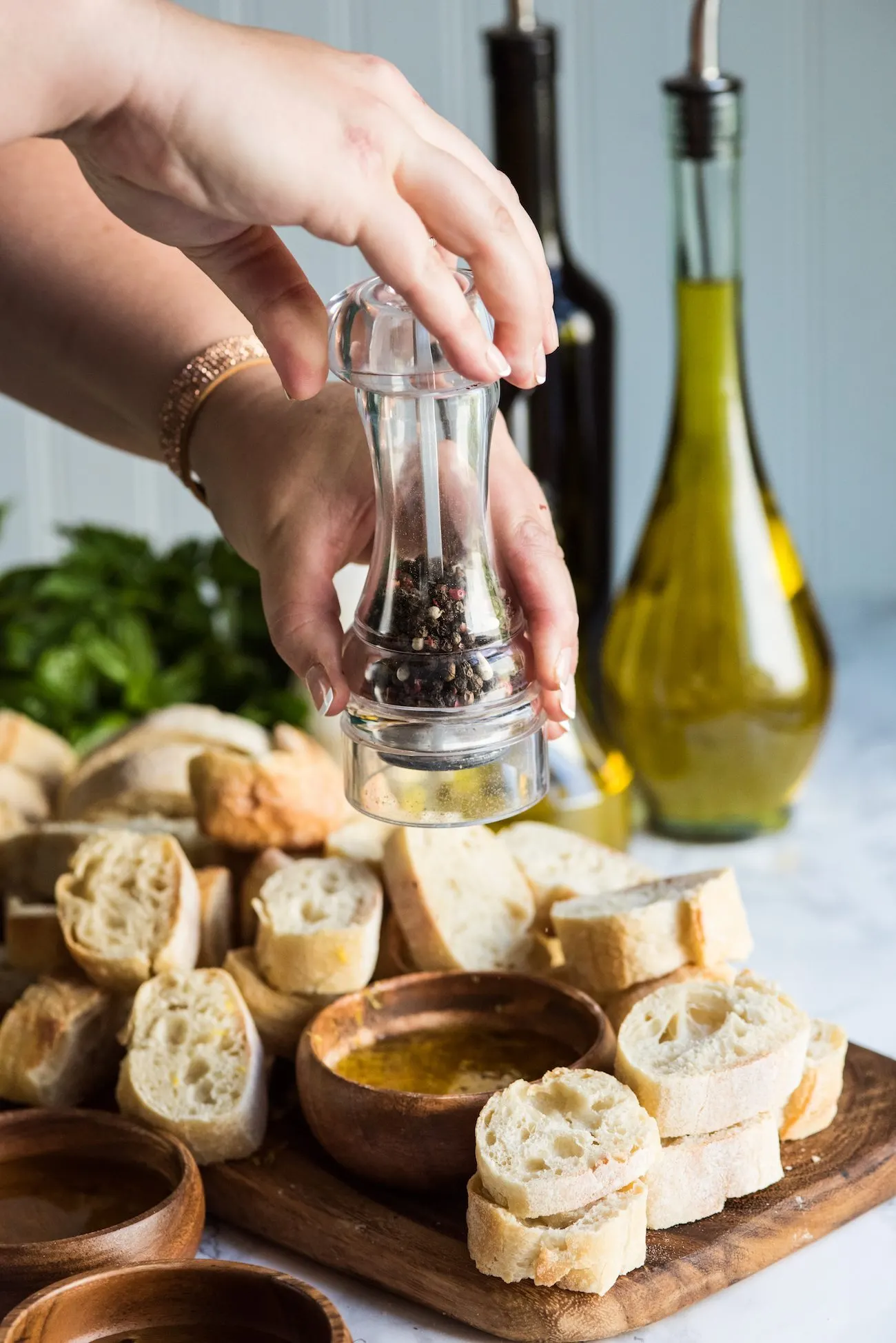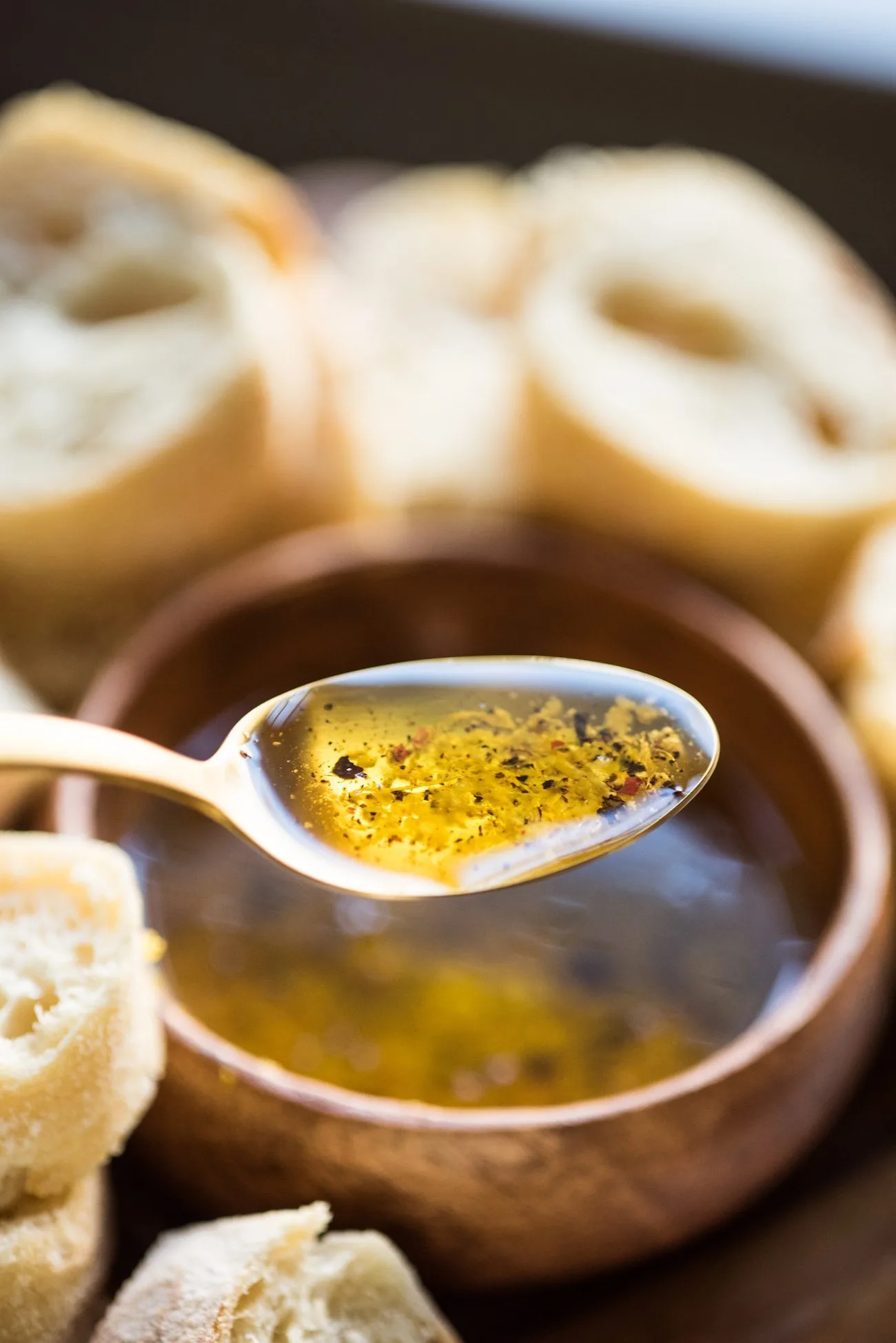 Probably my personal favorite, I love a good extra virgin olive oil with loads of lemon zest. Top it off with a generous amount of fresh cracked black pepper and coarse ground sea salt and you're in it to win it. I didn't add it here, but a big spoon full of freshly grated parmesan cheese would also be amazing with this one.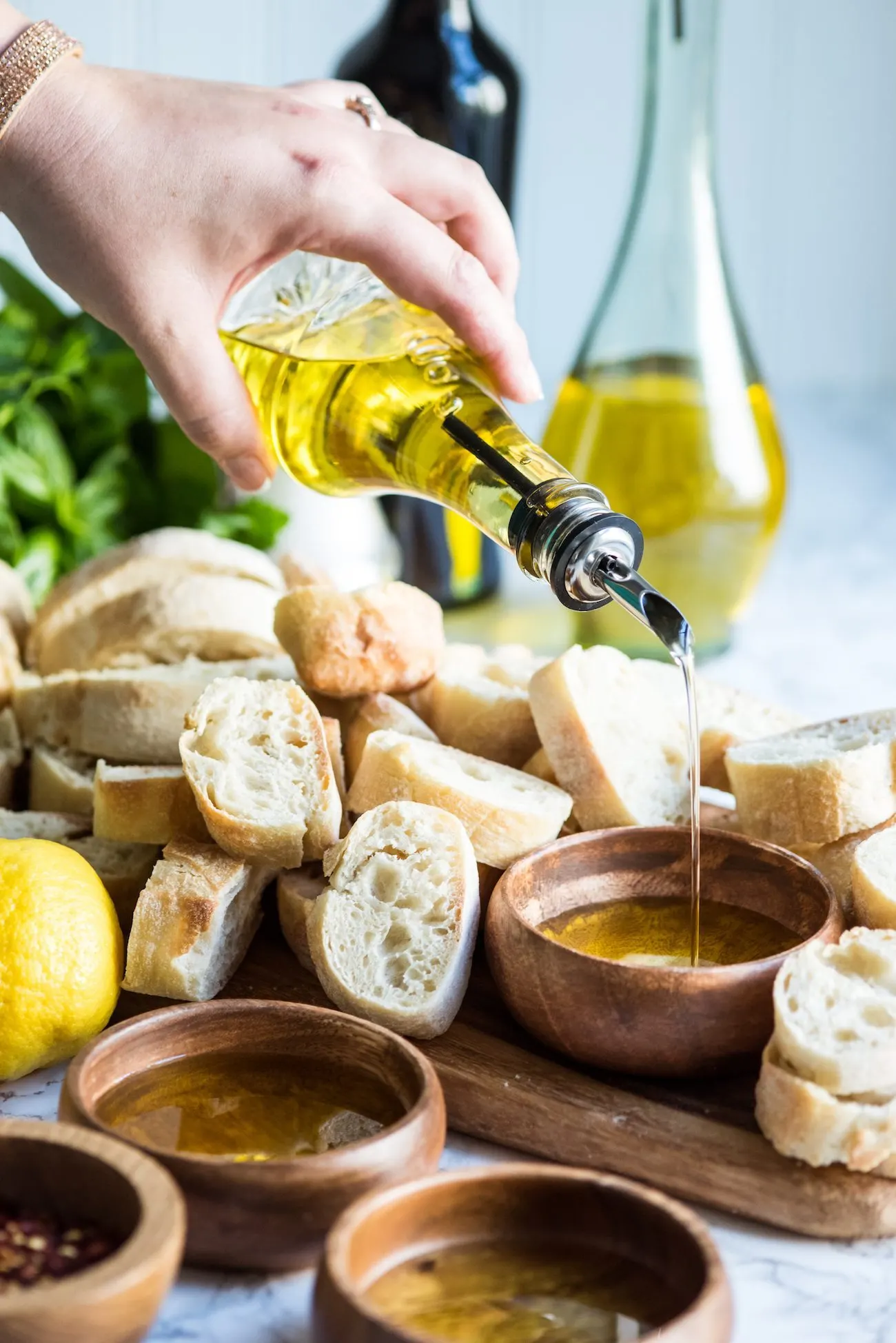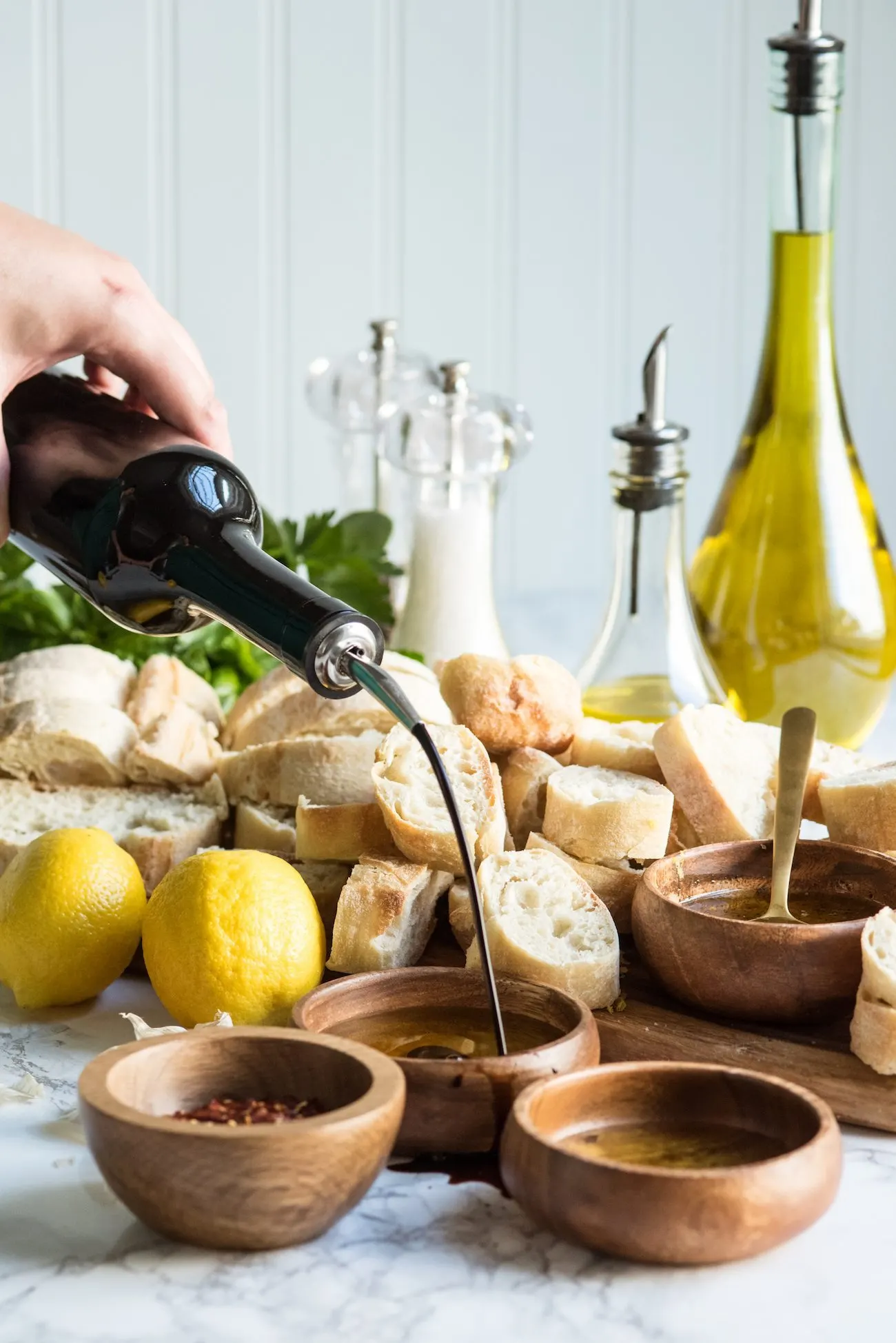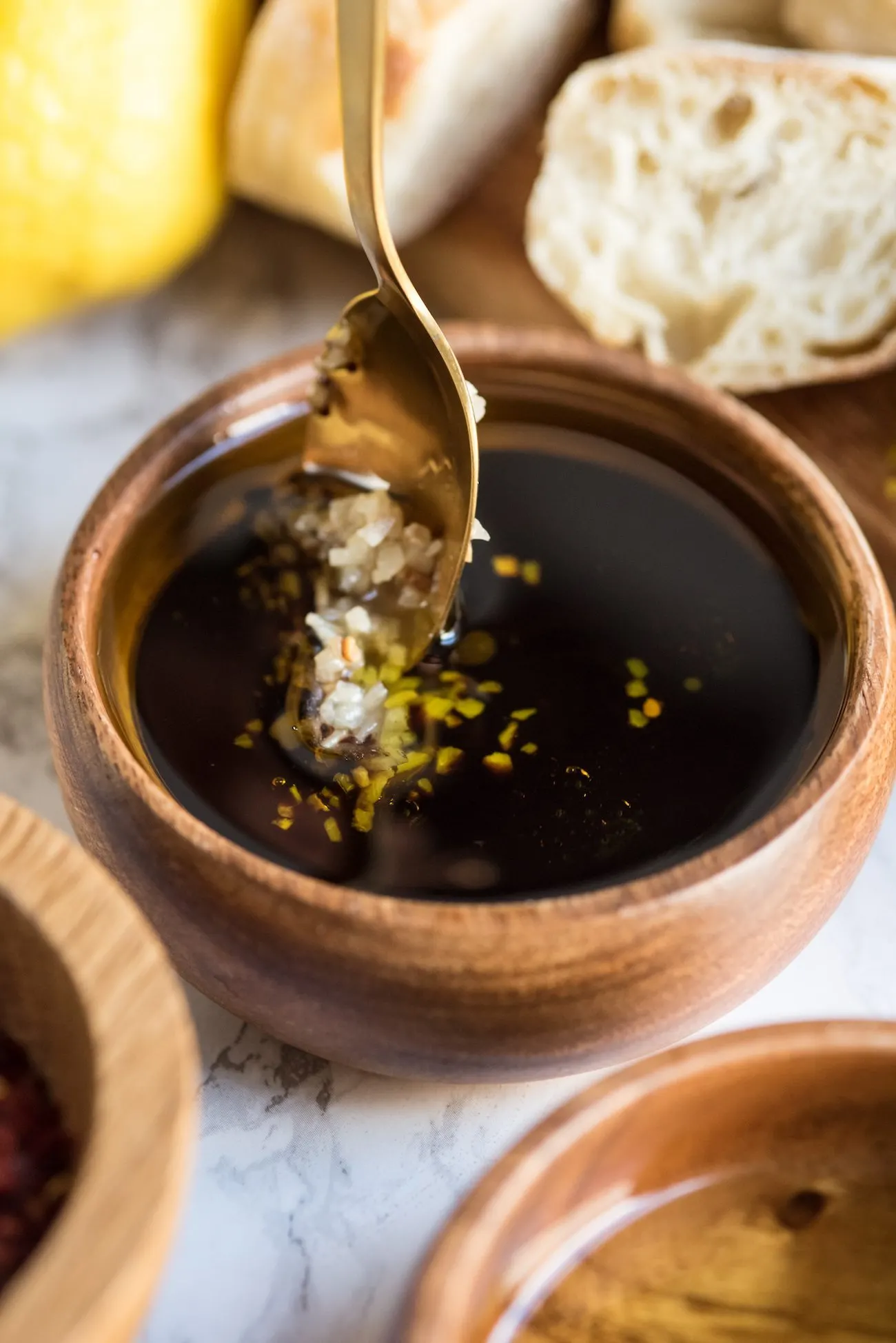 Next up, a classic olive oil and balsamic vinegar combination! You can stop with just these two ingredients or take it to the next level by whisking in a heaping spoonful of finely minced garlic. Bread has never loved you more!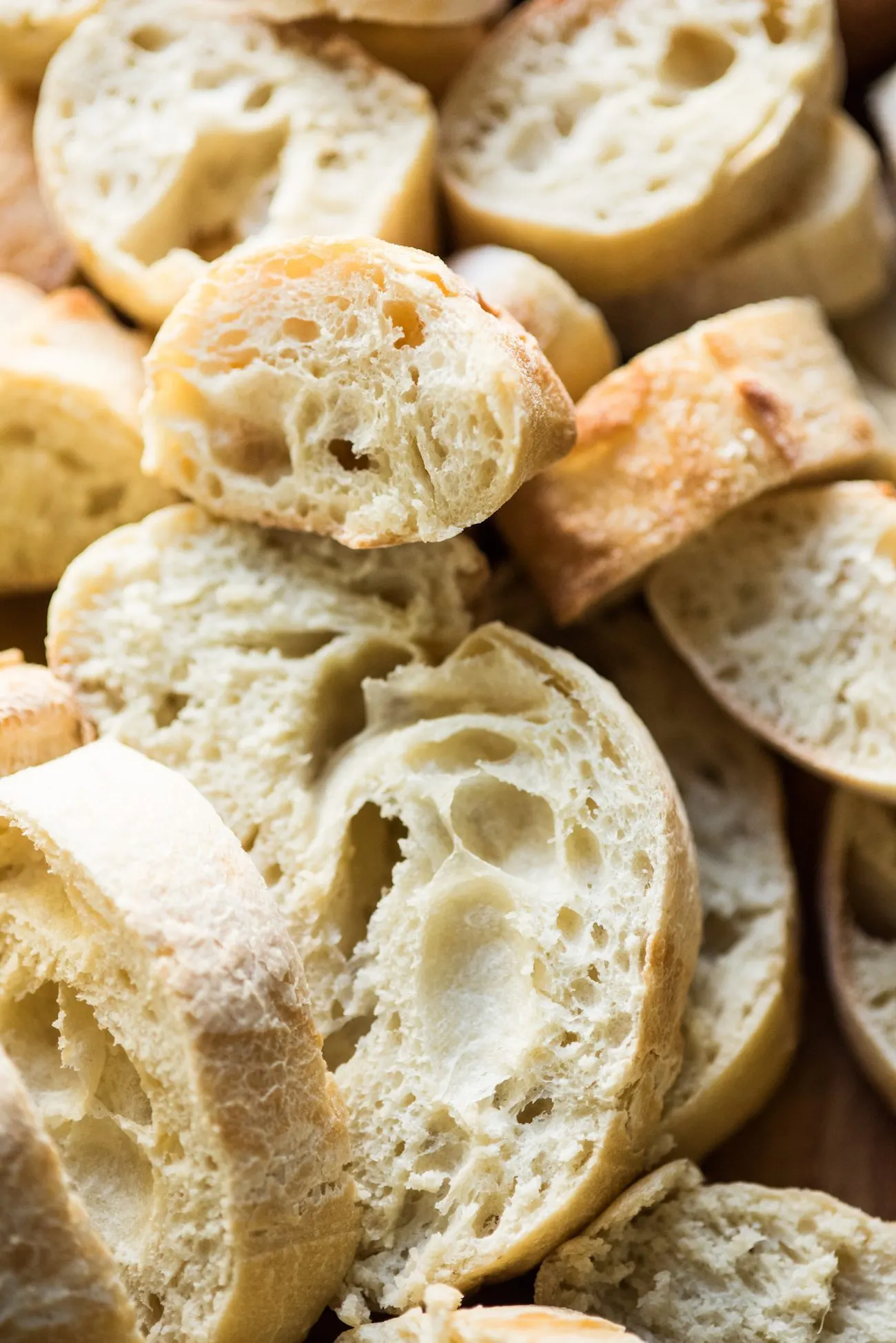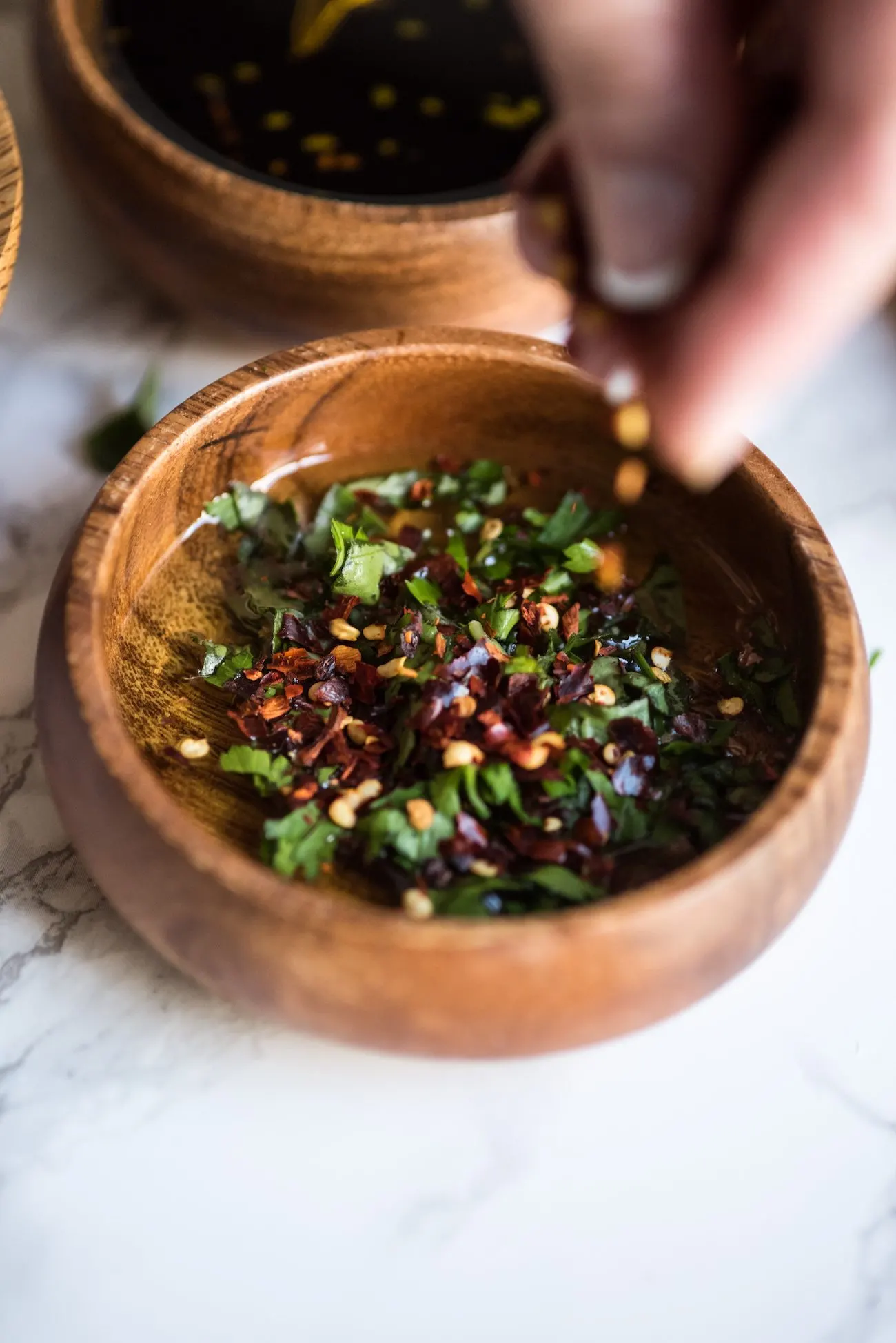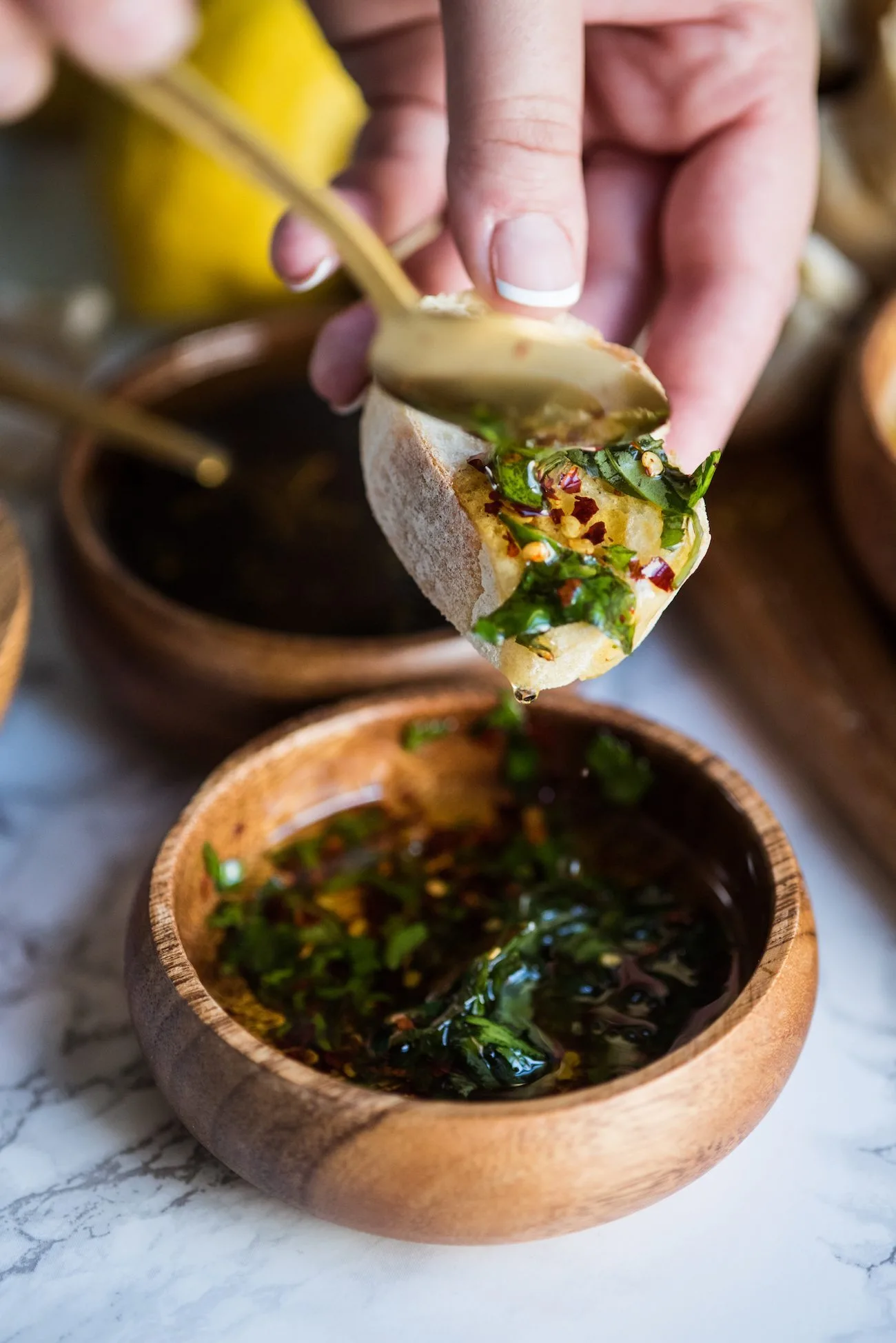 Finally, freshly diced herbs and a whole bunch of red pepper flake! I used my favorites, basil and flat leaf parsley, but you could definitely use thyme, sage, cilantro or rosemary, too. The red pepper is key! The herbs and the touch of heat just taste so good together.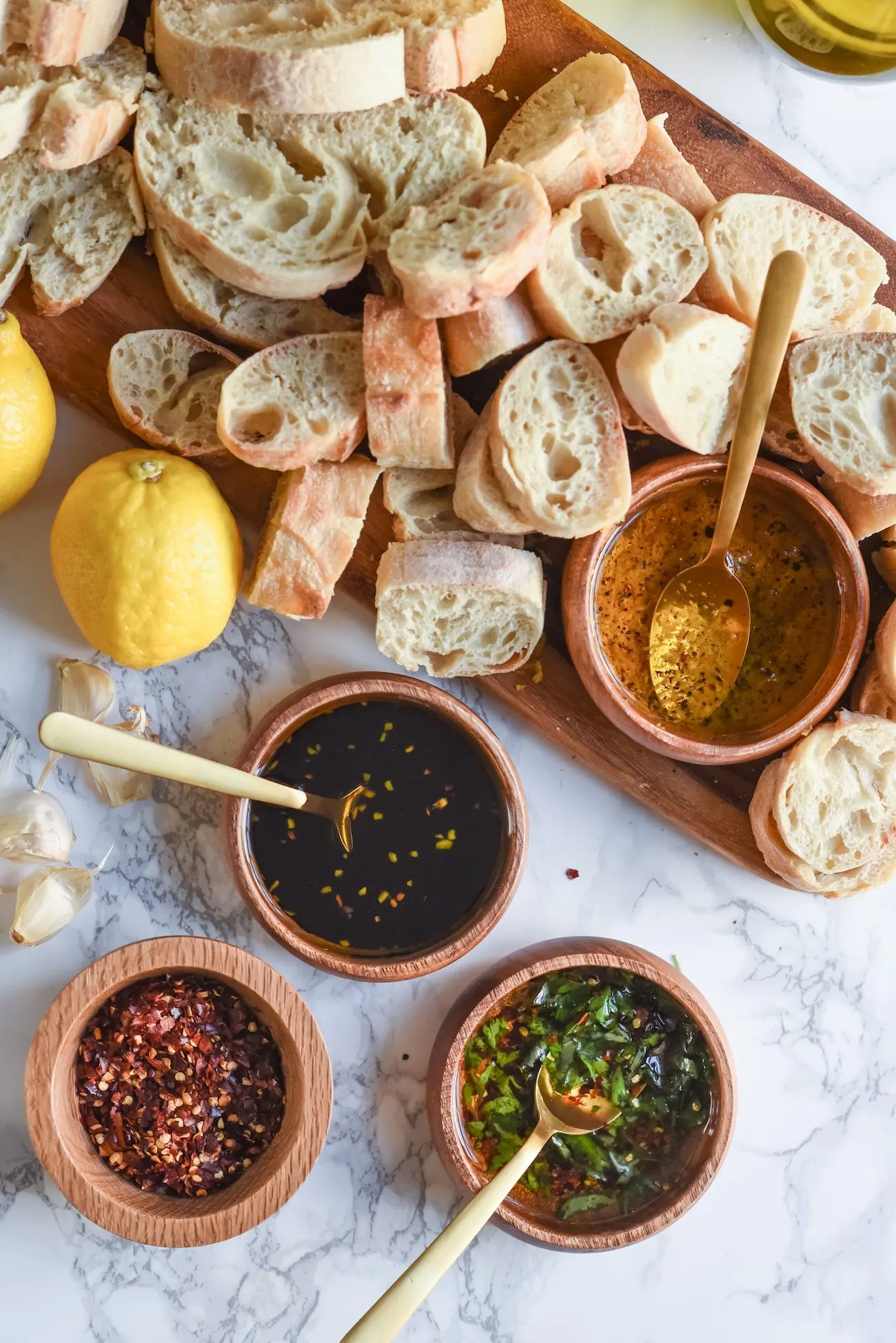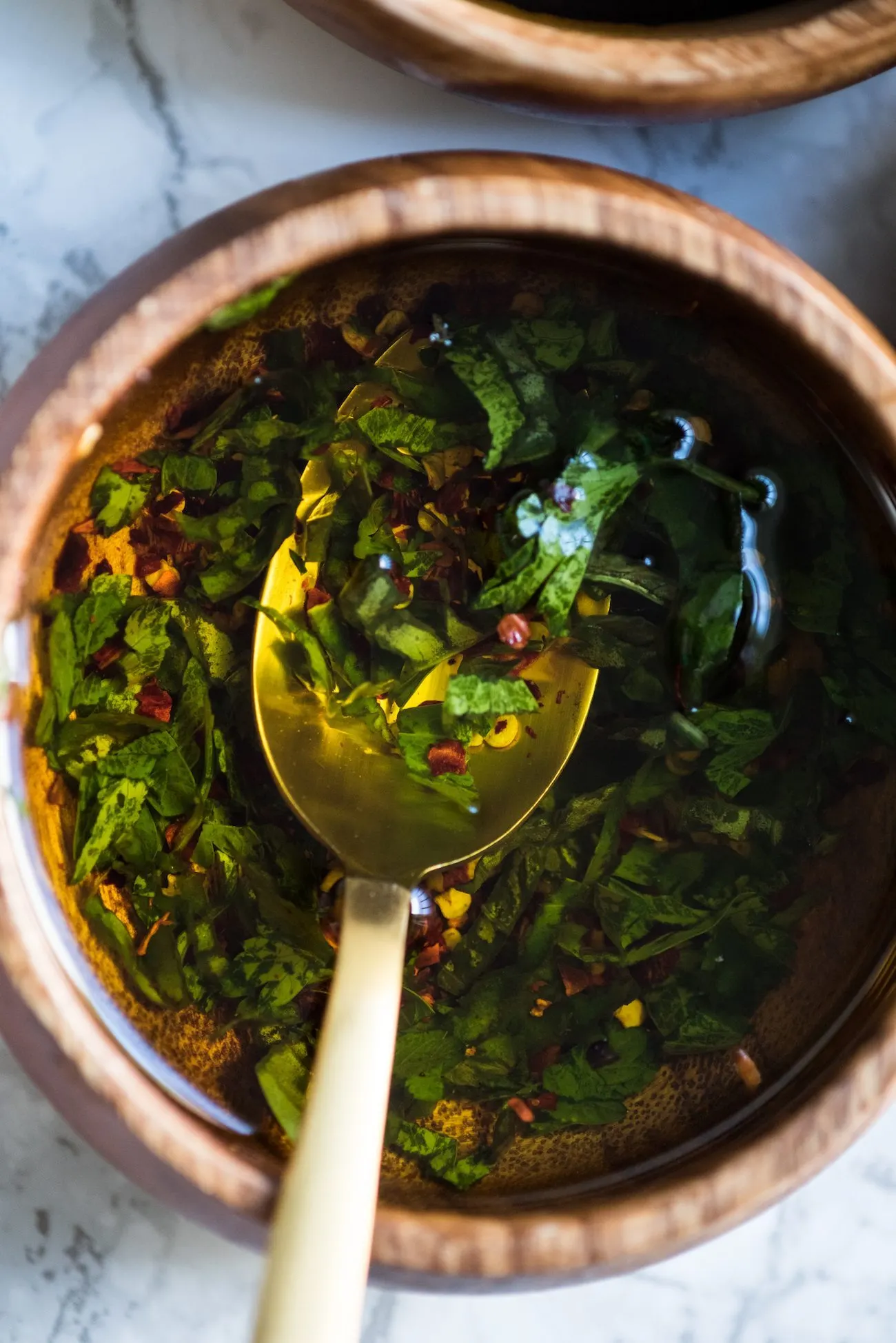 A Bread + Oil Appetizer Dipping Station
Ingredients
Lemon Zest Dipping Oil
⅓ cup extra virgin olive oil
1 tablespoon fresh lemon zest
½ tablespoon fresh cracked black pepper
1 teaspoon coarse sea salt
Balsamic Garlic Dipping Oil
⅓ cup olive oil
2 tablespoons balsamic vinegar
1 tablespoon minced garlic
Red Pepper + Herb Dipping Oil
⅓ cup extra virgin olive oil
2 tablespoons finely chopping fresh herbs
½ tablespoon red pepper flake
Instructions
Pour oil into a small dipping or serving bowl.
Add additional ingredients to your liking.
Whisk well with a fork or spoon.
Serve with sliced baguette or other crusty bread
[Concept + art direction by Cyd Converse | Photos by
Alice G. Patterson
.]