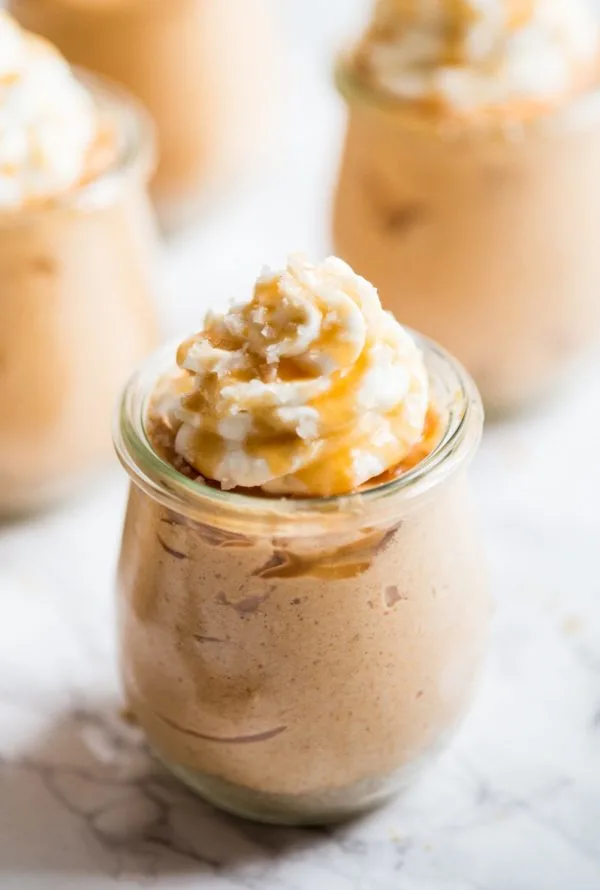 Chances are strong that you've seen some variation of this pumpkin cheesecake parfait recipe floating around, because it's one I seem to see a lot of this time of year. I've had a version written on a stained index card tucked away in one of my favorite vintage recipe boxes for years. I've made it twice already in the past month, because little Em's big brothers can't get enough of these little parfaits and usually wrestle each other over the last one. (Also, that last part is completely true.) It's a quick and easy dessert, perfect for fall, perfect for Thanksgiving, perfect for following up Sunday dinner. I make mine with the addition of caramel and a bit of coarse ground sea salt because it makes for a really good pairing with the pumpkin cheesecake mixture. This is one of those no-bake dessert recipes you'll grab for again and again, so whip up a batch and enjoy!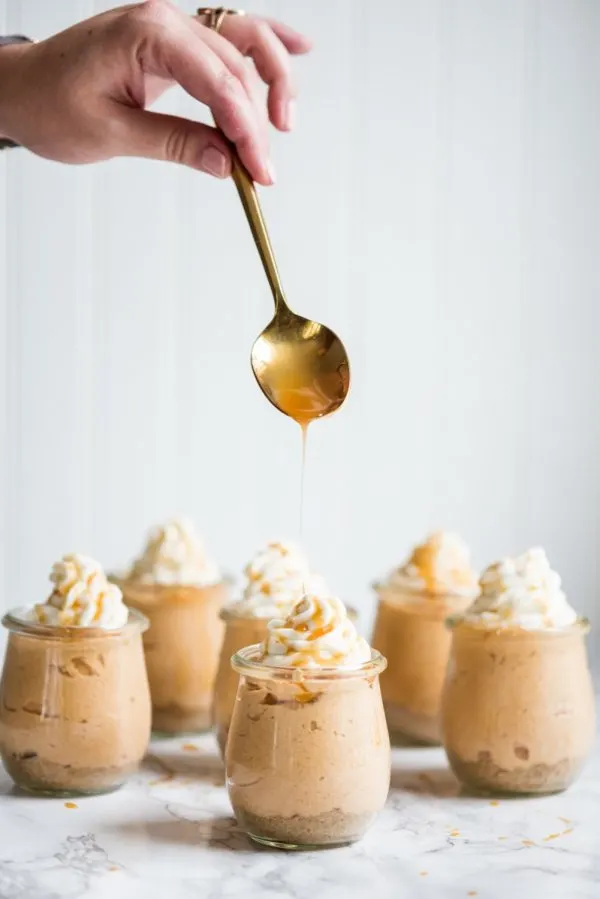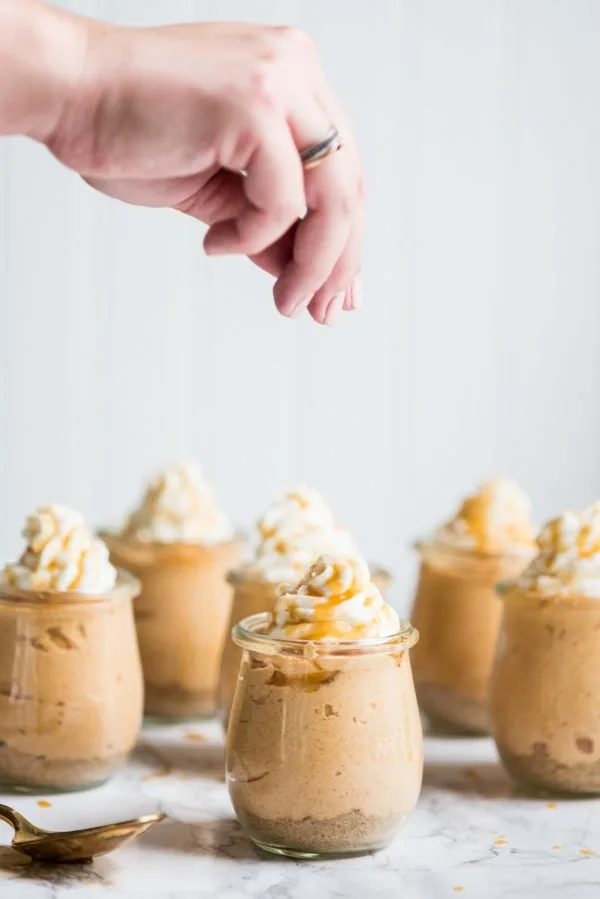 Salted Caramel Pumpkin Cheesecake Parfaits
Makes 6 servings
10 graham crackers, crushed
4 tablespoon melted butter
2 cups heavy cream
3 tablespoons white sugar
2 tablespoon vanilla extract
14 oz canned pumpkin puree
8oz cream cheese, softened
½ cup brown sugar
2 teaspoon ground cinnamon
1/2 teaspoon ground nutmeg
¼ teaspoon ground cloves
½ tablespoon coarse sea salt
3 tablespoons caramel sauce
Using a small mixing bowl, combine crushed graham crackers and melted butter, then divide equally and press into the bottom of (6) small jars or dessert bowls. In a separate mixing bowl beat the cream cheese until smooth and whipped. Add the brown sugar, 1 tablespoon of the vanilla, 1 tablespoon of caramel sauce, cinnamon, nutmeg, and cloves and beat until well combined. Fold in canned pumpkin puree until smooth. In the bowl of a stand mixer, combine the heavy cream, remaining vanilla, 1 tablespoon caramel sauce, and white sugar. Beat until peaks form and it reaches whipped cream consistency. Then fold half of the whipped cream into the pumpkin and cream cheese mixture. Spoon the pumpkin mixture into your jars, then top with whipped cream by either spooning it or piping it on top. Drizzle remaining caramel sauce over each parfait, then add a pinch of sea salt to each. Make the day before, the morning of or right before serving.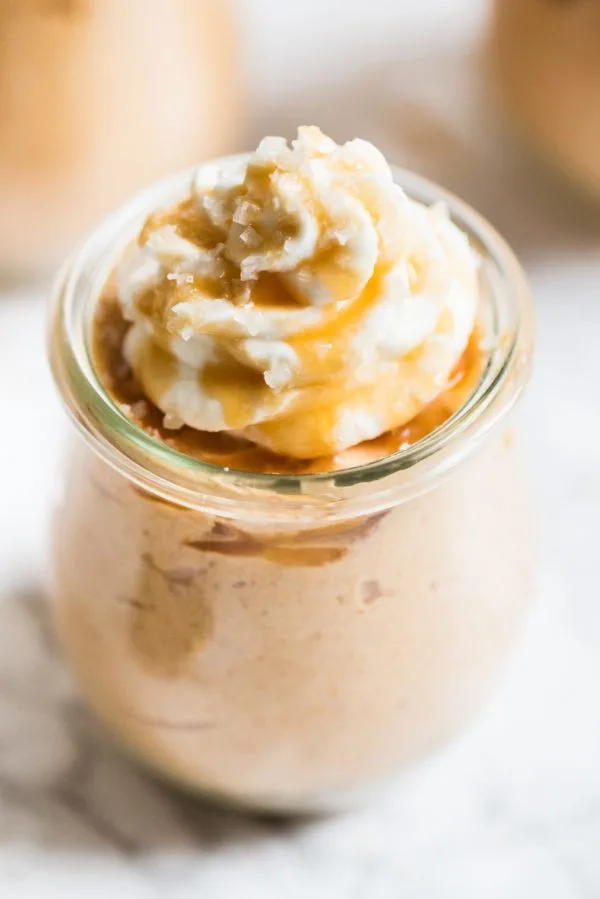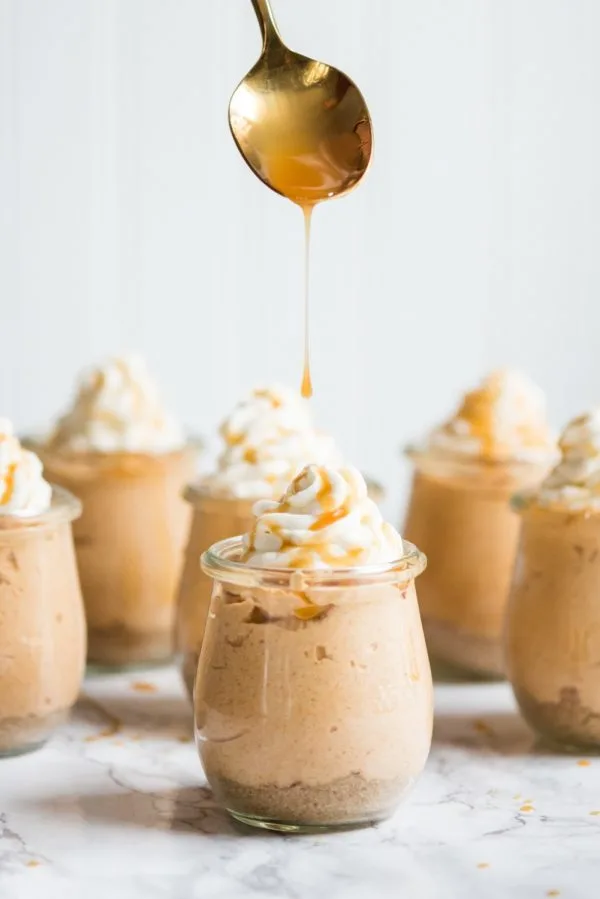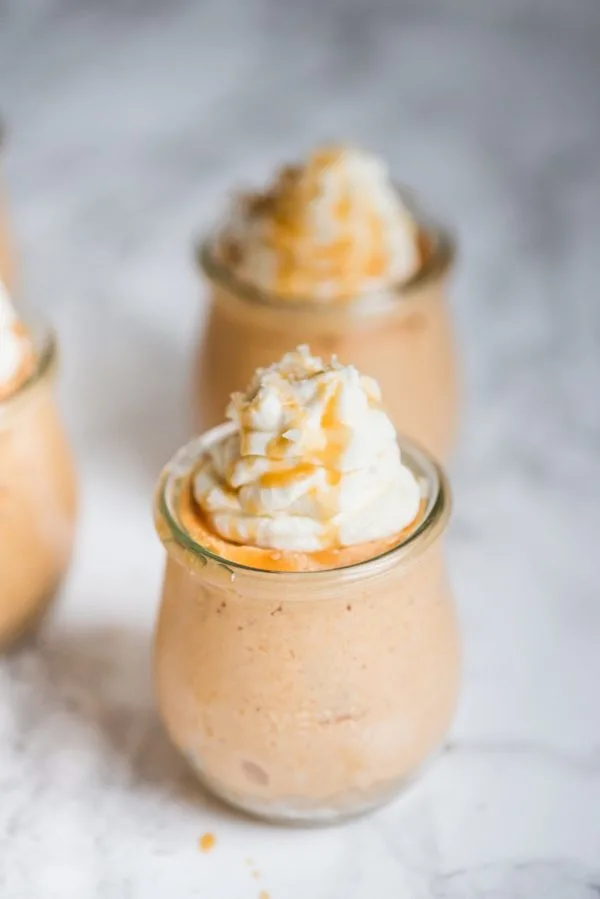 [Recipe + art direction by Cyd Converse | Photos by Alice G. Patterson for The Sweetest Occasion.]