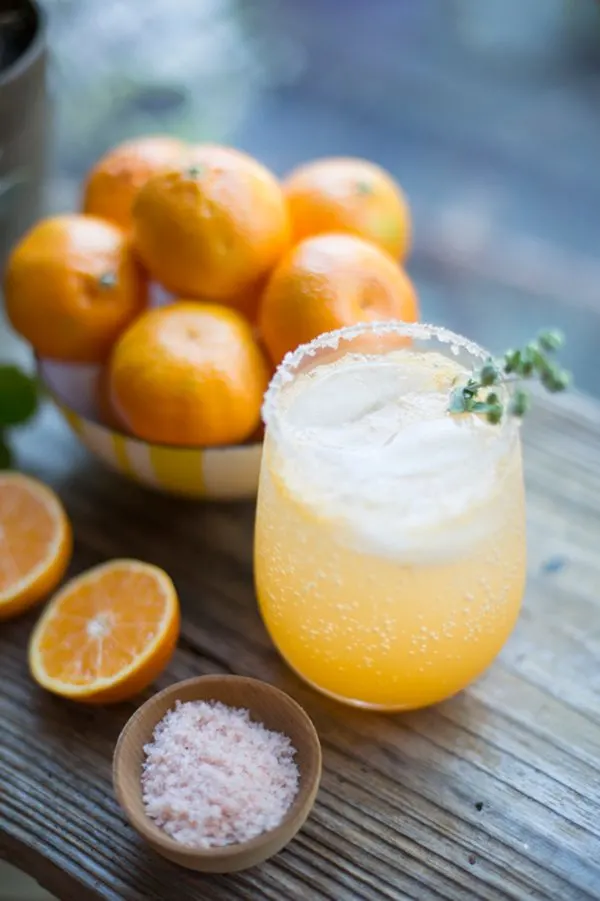 After an abnormally warm and practically balmy December, our weather here is officially frightful. On days like today, I am really grateful that I don't have to leave the house if I don't want to go out. Enter this sunny clementine cocktail, shared with us by Andrea Harper of Gray Harper Event Maker. It makes all the best of winter citrus, using the juice of fresh clementines, with a pinch of cayenne pepper to make you feel warm on a cold winter day. Add tequila and triple sec and it's basically a gourmet clementine margarita. I don't know anyone who is going to complain about that! Can't get your hands on clementines? Make this with any fresh winter citrus you can find. Grapefruit would be particularly delicious!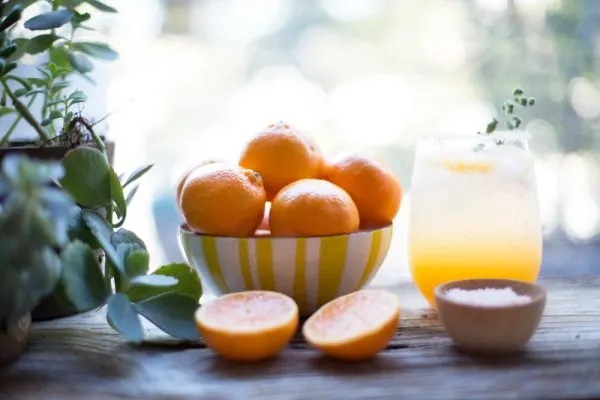 Juice of 3 clementines
1 oz triple sec
1 oz tequila
Sprig of marjoram
Clementine wedge to garnish
Cayenne pepper
Sea salt
Moisten the rim of your glass with clementine juice. Combine a pinch of cayenne pepper and sea salt (course ground is best) in a shallow bowl or plate. Turn the glass over onto the plate and coat the rim. Pour juice, triple sec, and tequila into a shaker. Shake well and pour over ice. Garnish with marjoram sprig.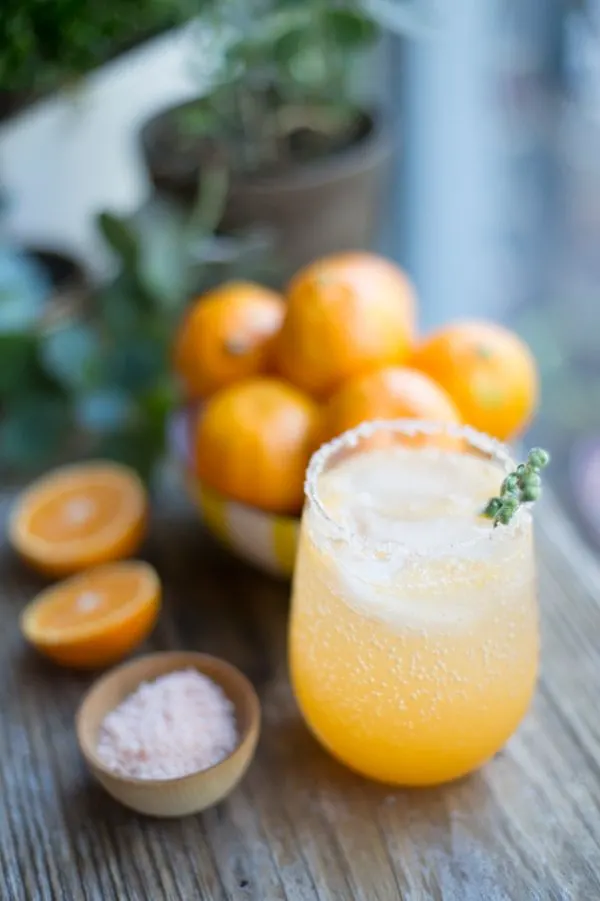 [Cocktail recipe + styling by Gray Harper Event Maker | Photos by Jade + Matthew Take Pictures.]