This cocktail recipe was created in collaboration with Dr. Oetker Virtuoso Pizza. Thank you for
supporting the sponsors that help make The Sweetest Occasion possible!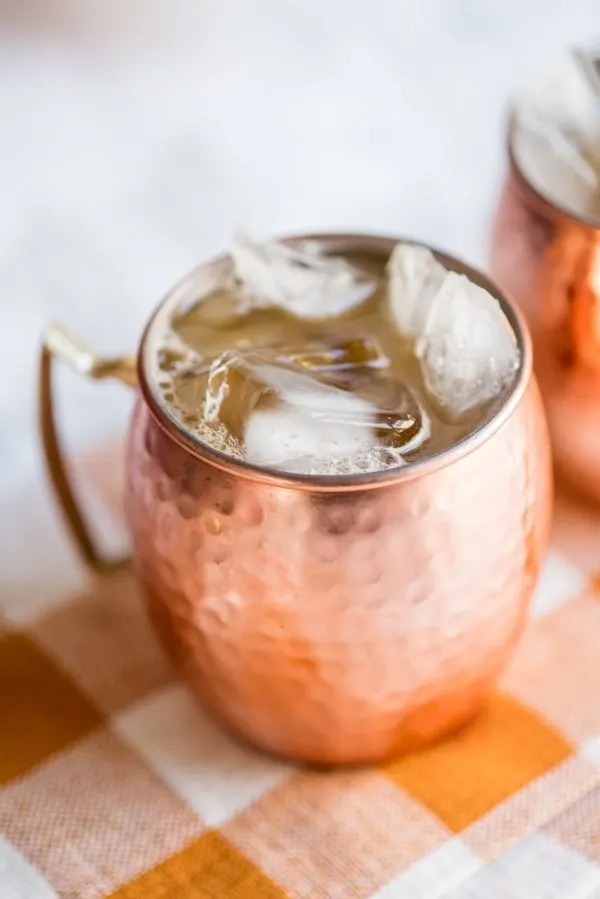 You've probably heard me preach before about pitcher cocktail recipes being the best way to go for parties. It's true! If you mix up a big pitcher of cocktails before your guests arrive, it frees you up to mingle instead of acting as bartender. I served up this pumpkin ale spiked cider at our housewarming party and it was the perfect complement to the menu. Pizza from Dr. Oetker Virtuoso was the star of the show, which I paired with antipasto skewers and zucchini veggie balls. This spiked cider finished things off with the perfect taste of fall flair!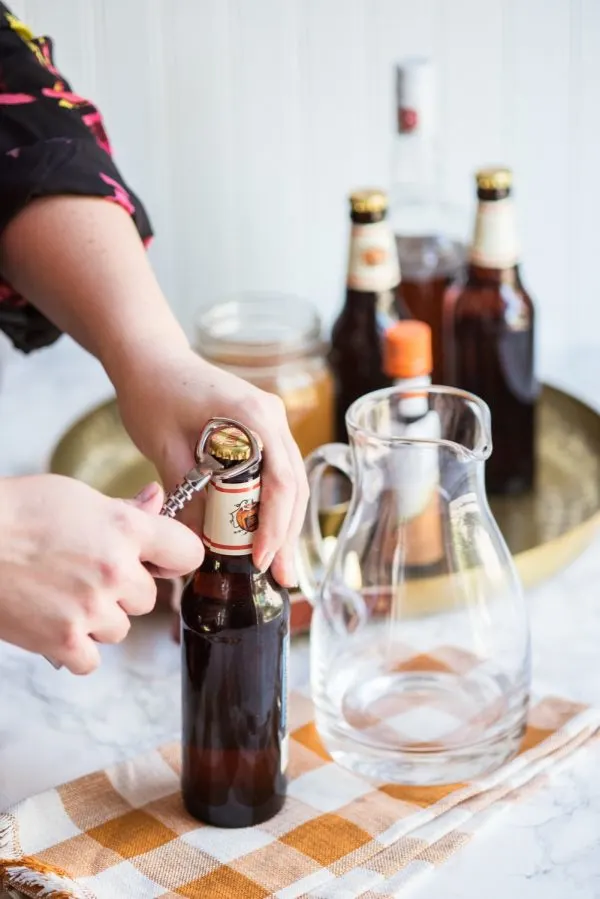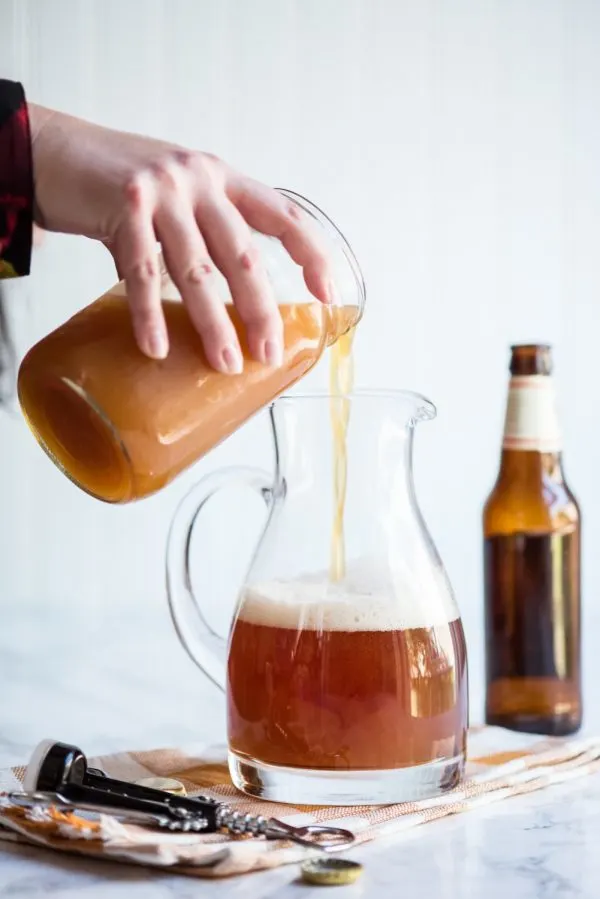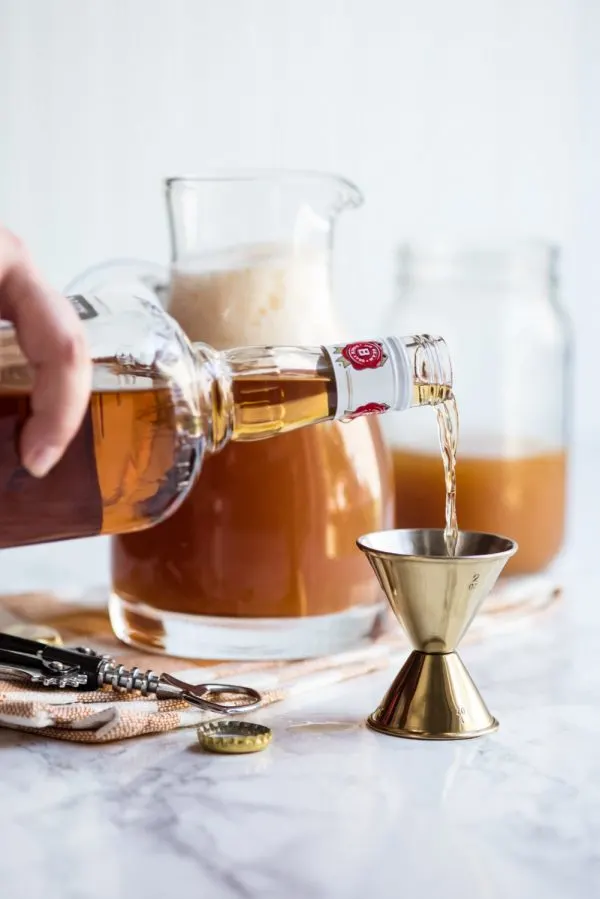 Pumpkin Ale Spiked Cider
Makes 12 servings
(3) 12 oz bottles of pumpkin ale
8 cups fresh apple cider
Juice of 1 lemon
¾ cup of bourbon
1 oz orange bitters
Pour pumpkin ale into a large pitcher. Add apple cider, bourbon, bitters and stir gently. Squeeze in the juice from 1 lemon, being sure not to let the seeds fall into your drink mixture. Stir again. Serve in chilled mugs filled to the brim with ice. Sip and enjoy!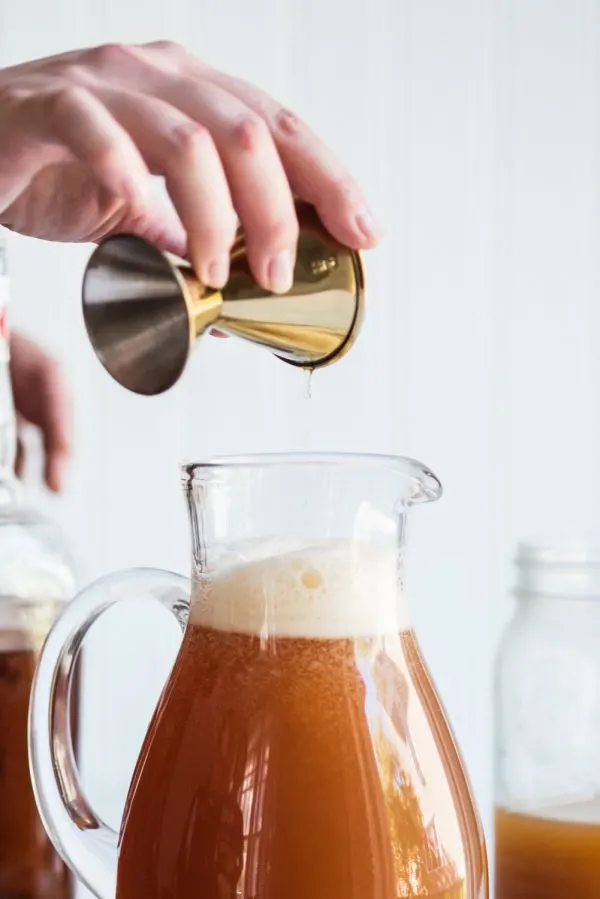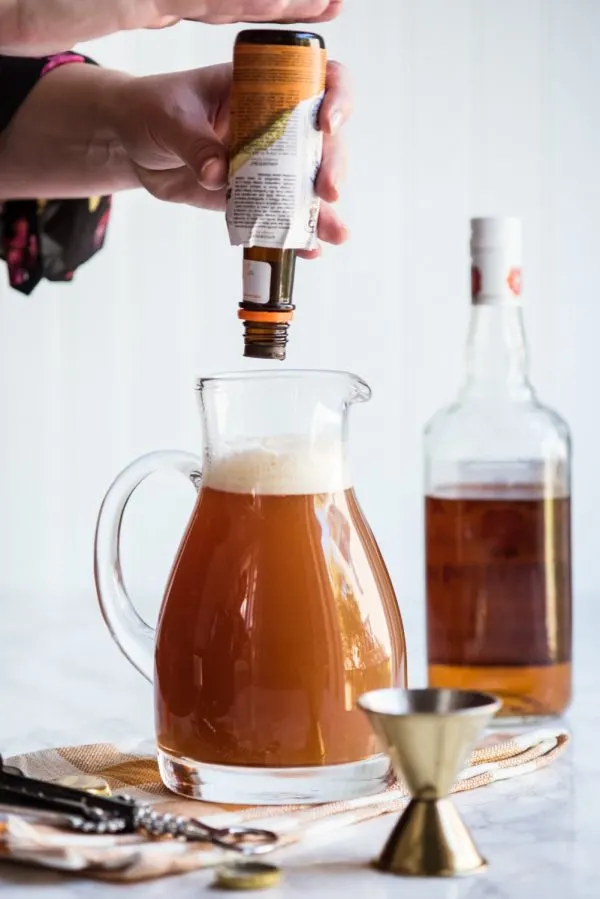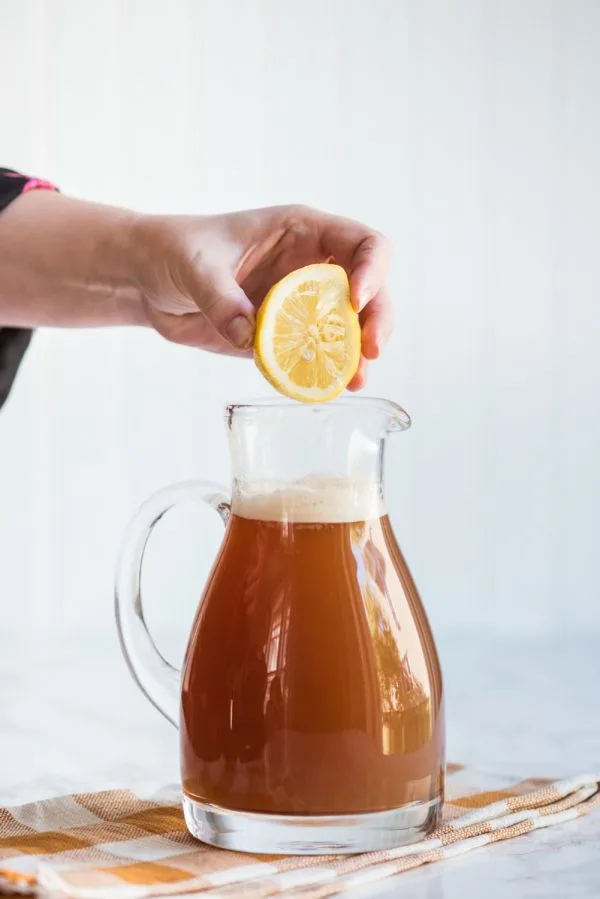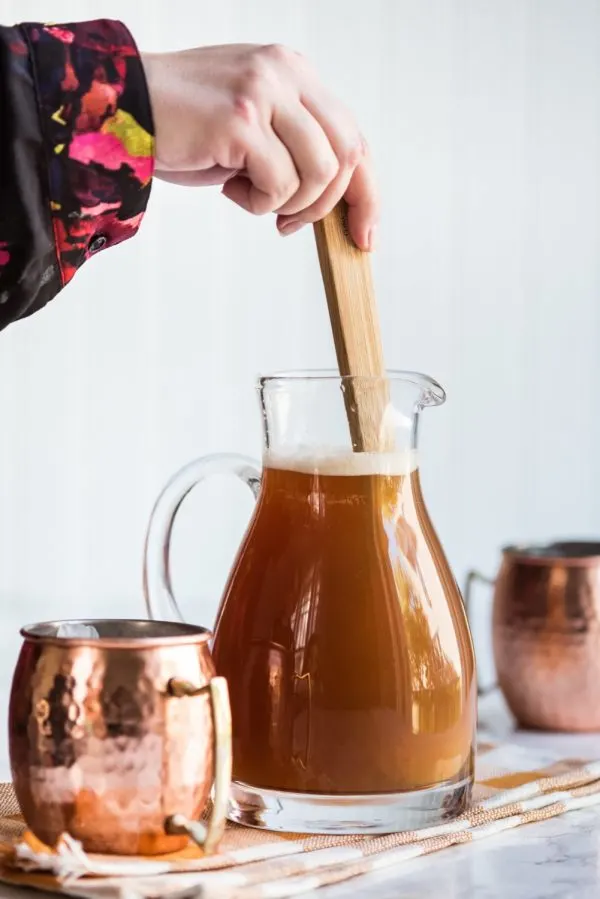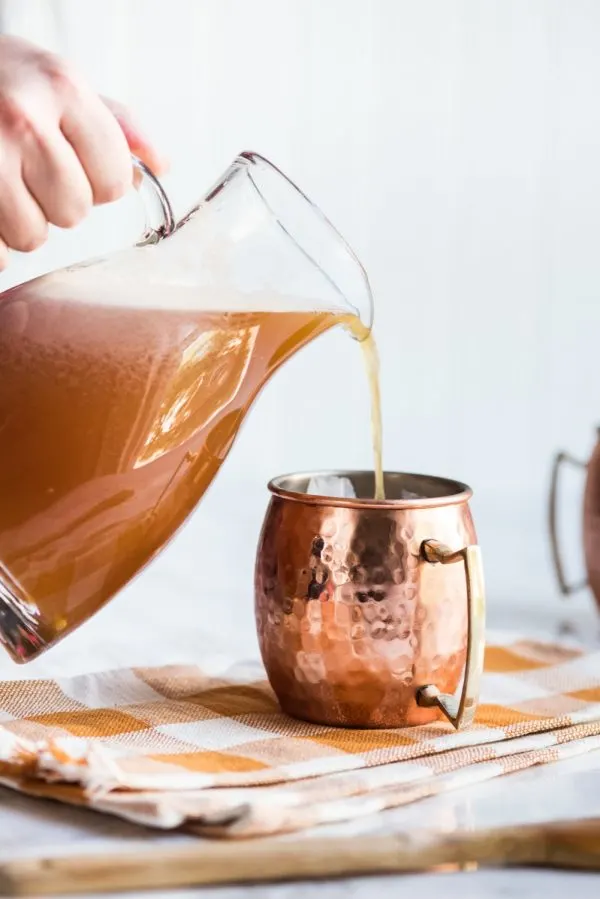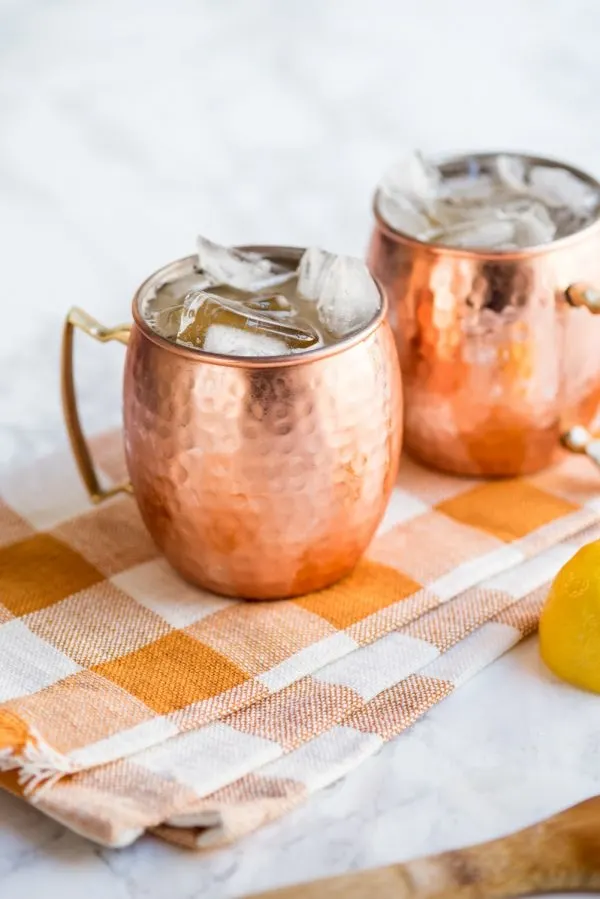 [Art direction + styling by Cyd Converse | Photos by Alice G. Patterson for The Sweetest Occasion.]
This cocktail recipe was created in collaboration with Dr. Oetker USA LLC as part of our housewarming party. Read more about our editorial policies.