This recipe was created in collaboration with Dr. Oetker Virtuoso Pizza. Thank you for supporting the sponsors that help make The Sweetest Occasion possible!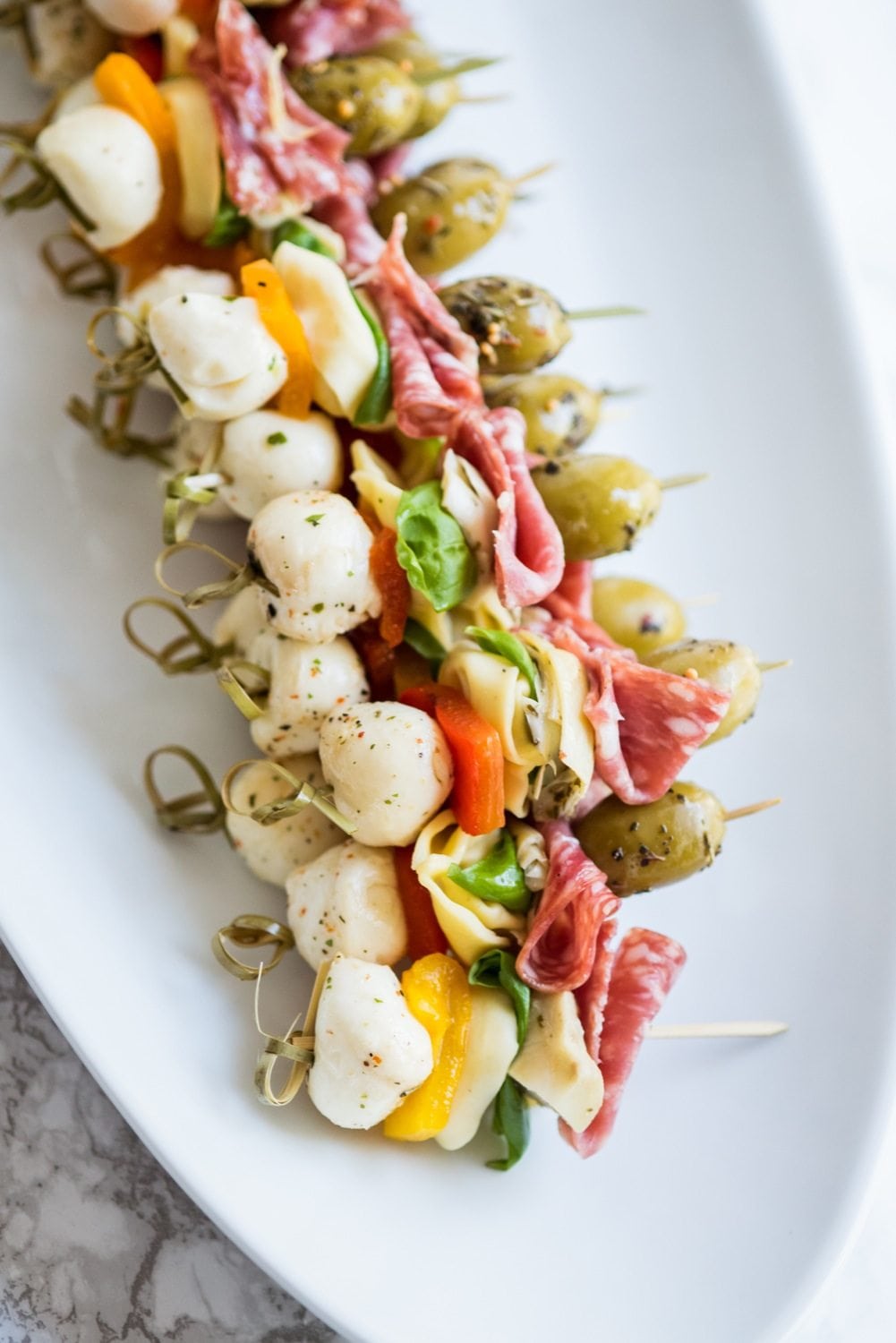 At our recent housewarming party (hosted in collaboration with the fine folks at Dr. Oetker Virtuoso Pizza), I wanted to create a couple of great party appetizers to serve our guests. These antipasto skewers were a major hit! I loaded them up with mozzarella, roasted peppers, salami and olives, but you can alter them to suit your personal taste.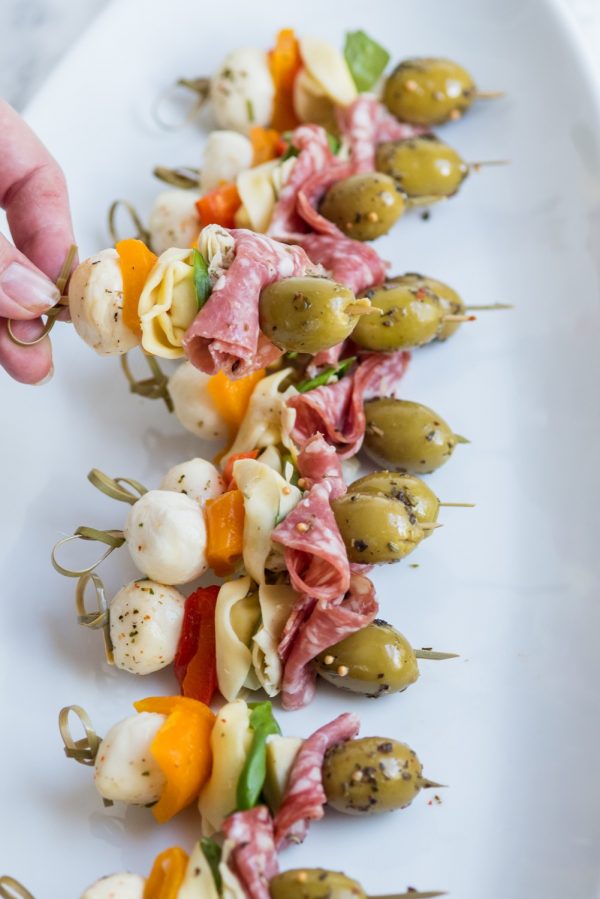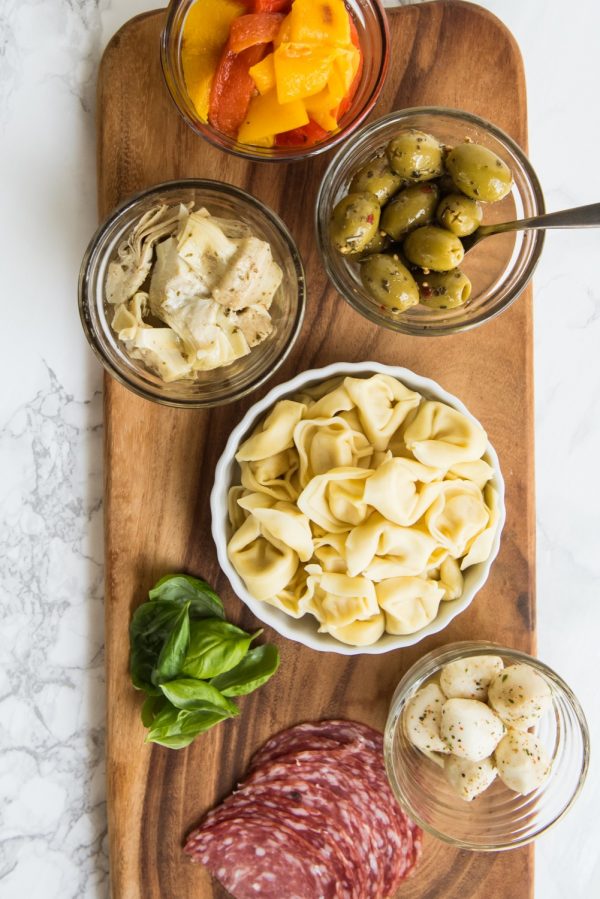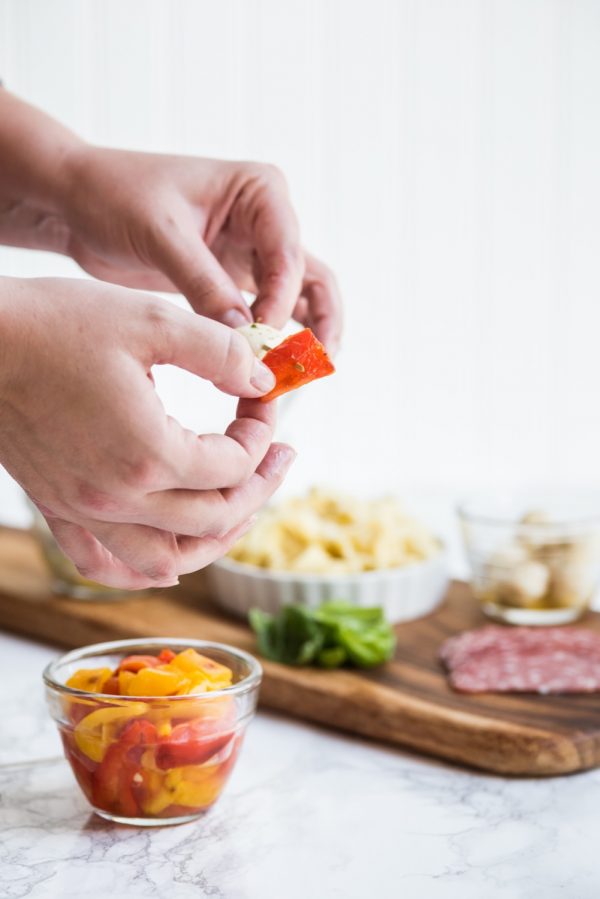 For sure I made sure to make myself a few without meat, being the vegetarian that I am! Play with different kinds of meats and olives, swap out the mozzarella for burrata. The possibilities and flavor combinations are endless! Rounding out the menu? These zucchini veggie balls and a delicious cocktail I like to call pumpkin ale spiked cider.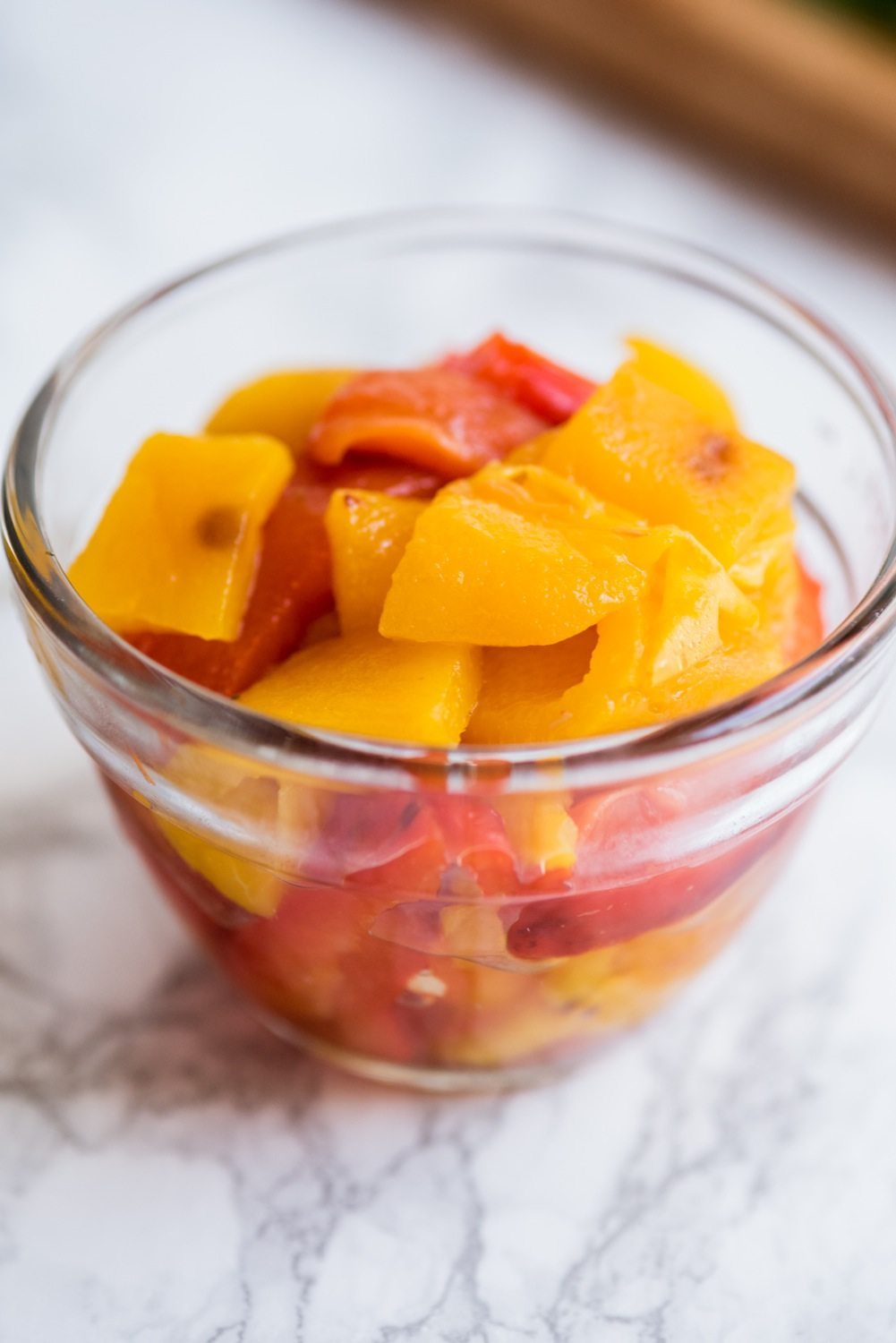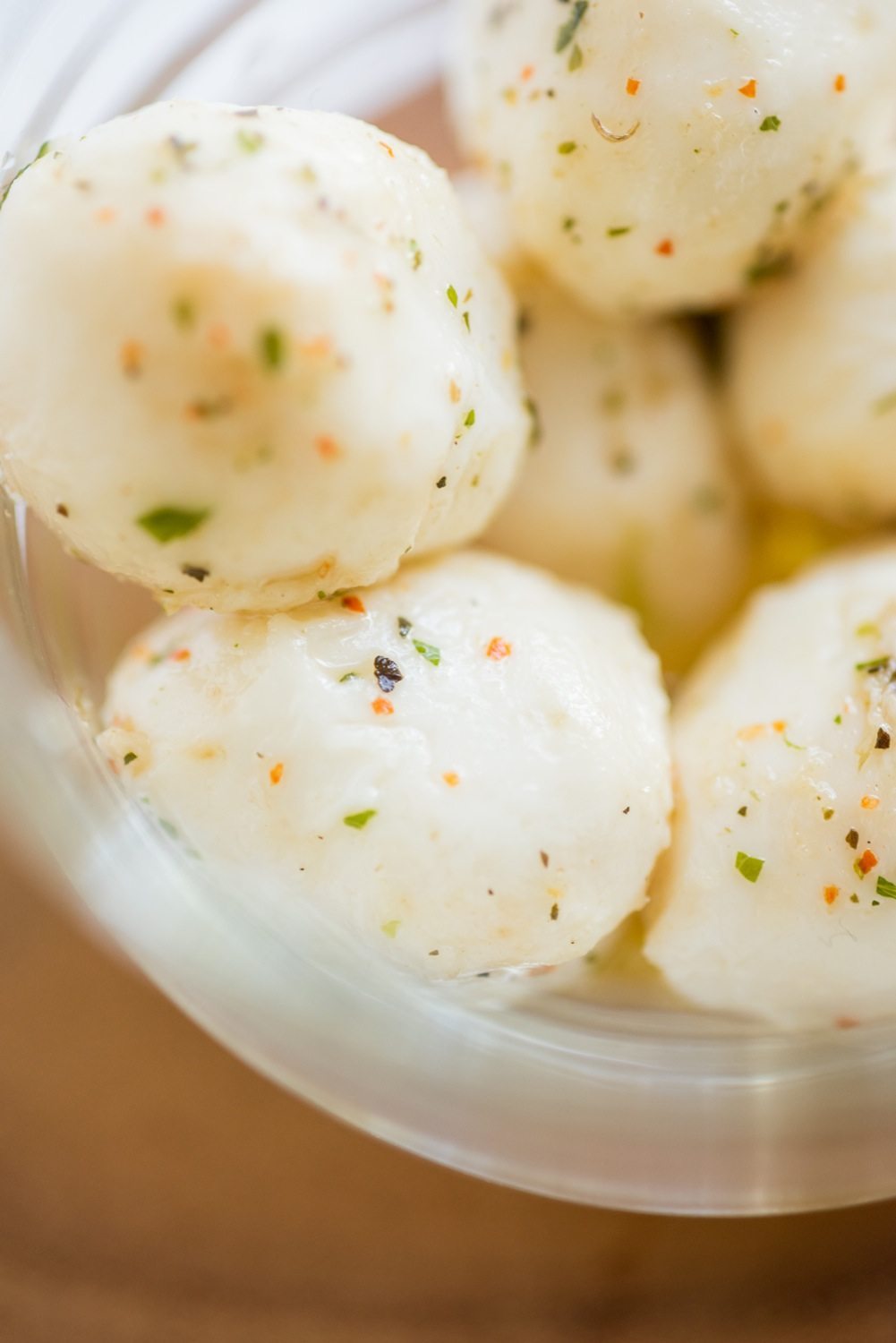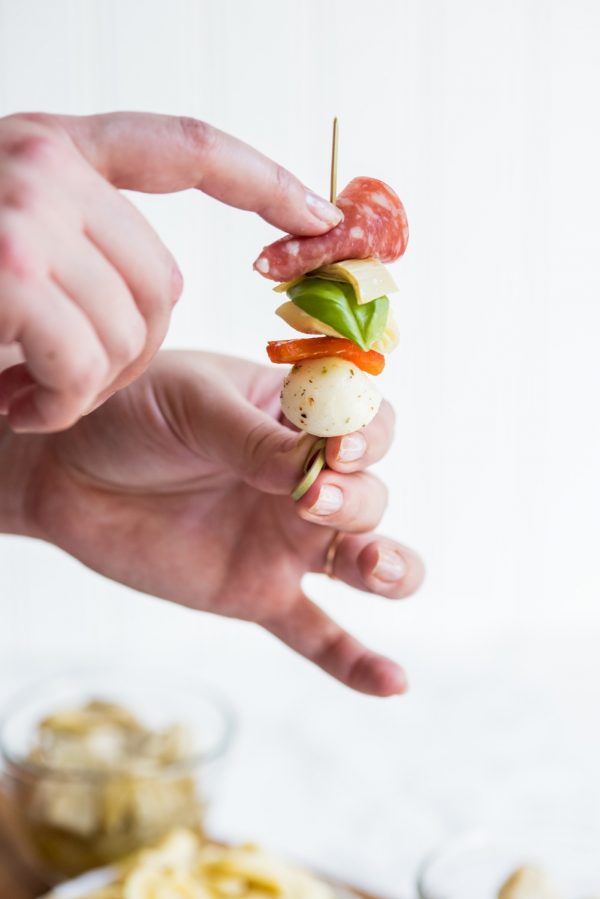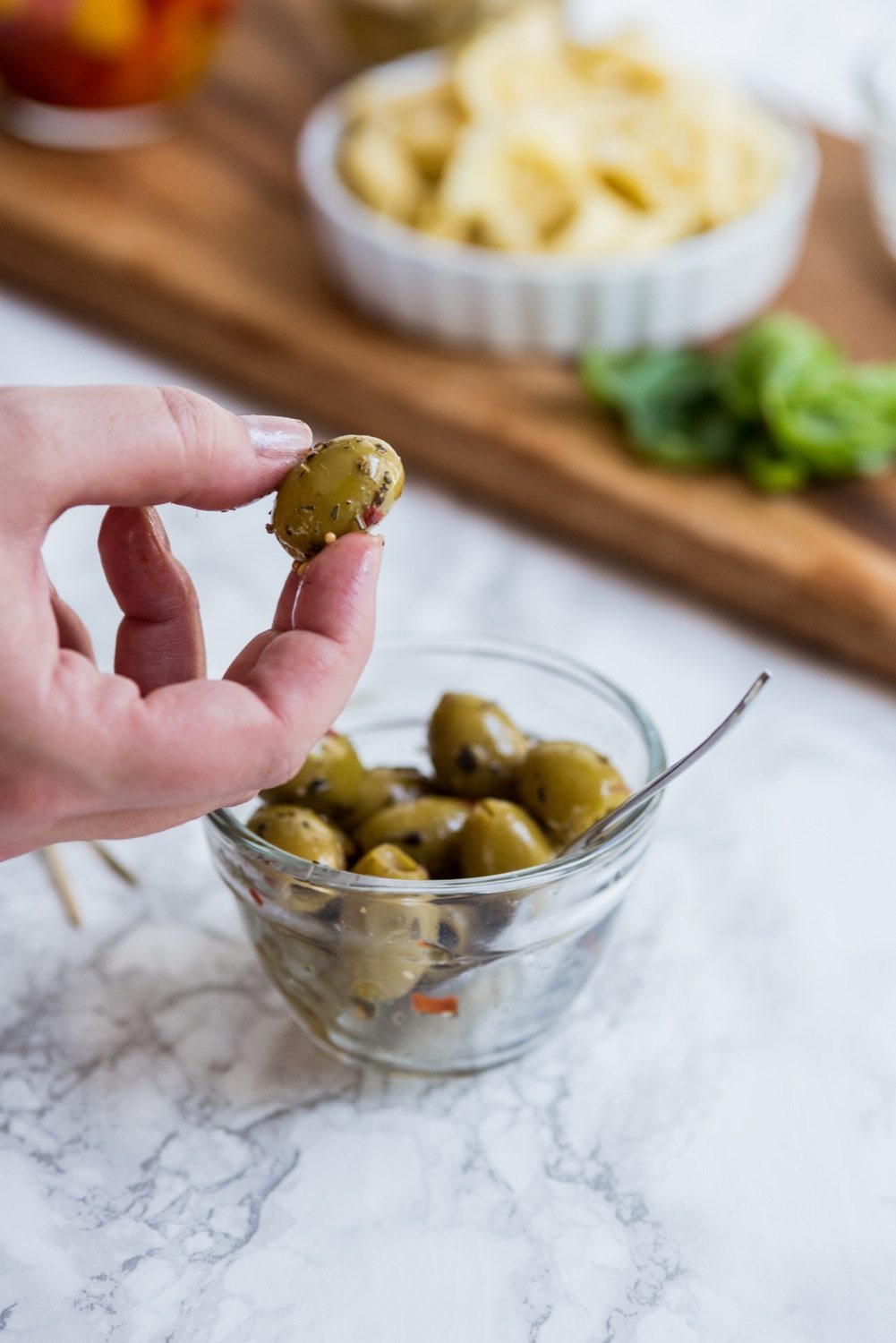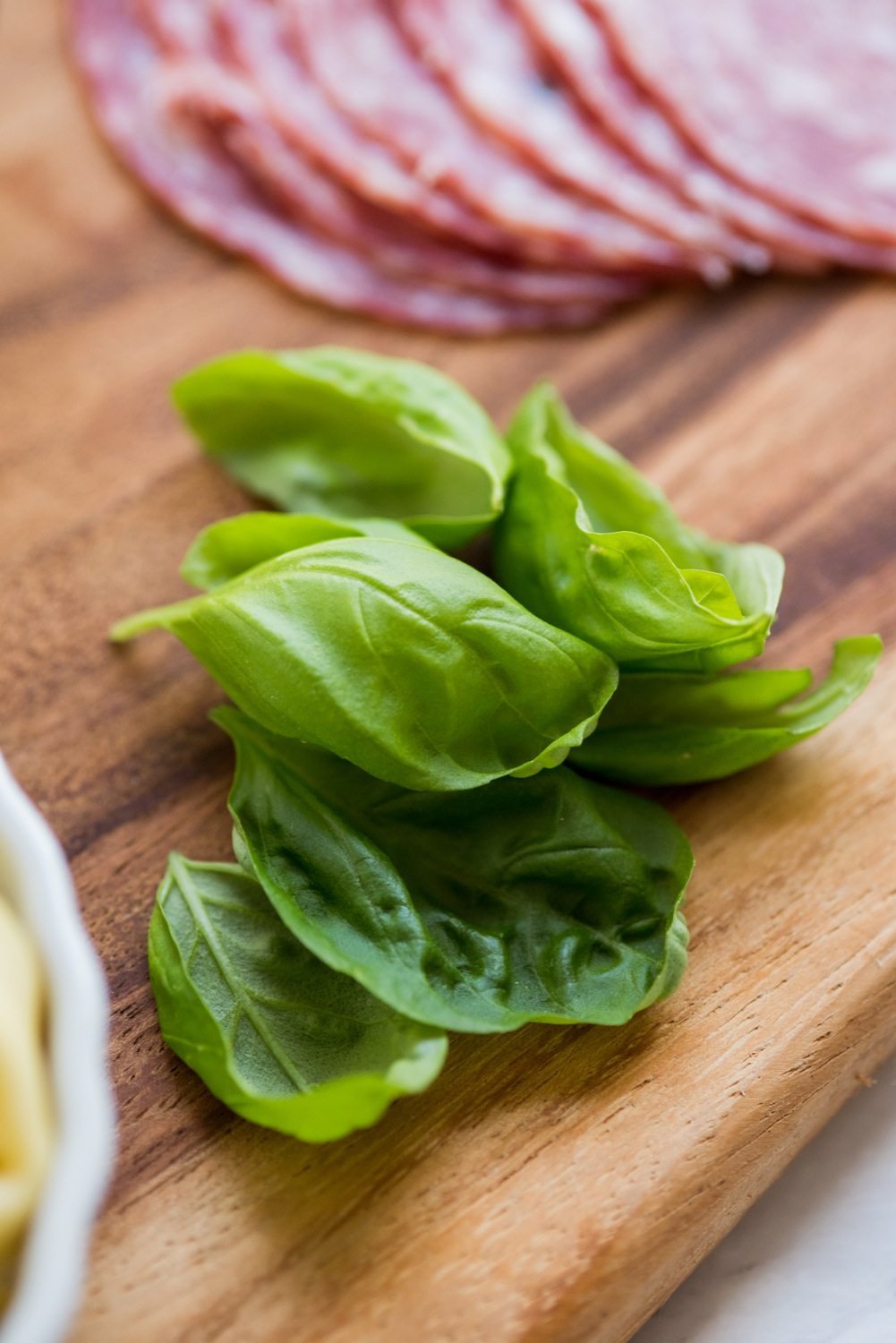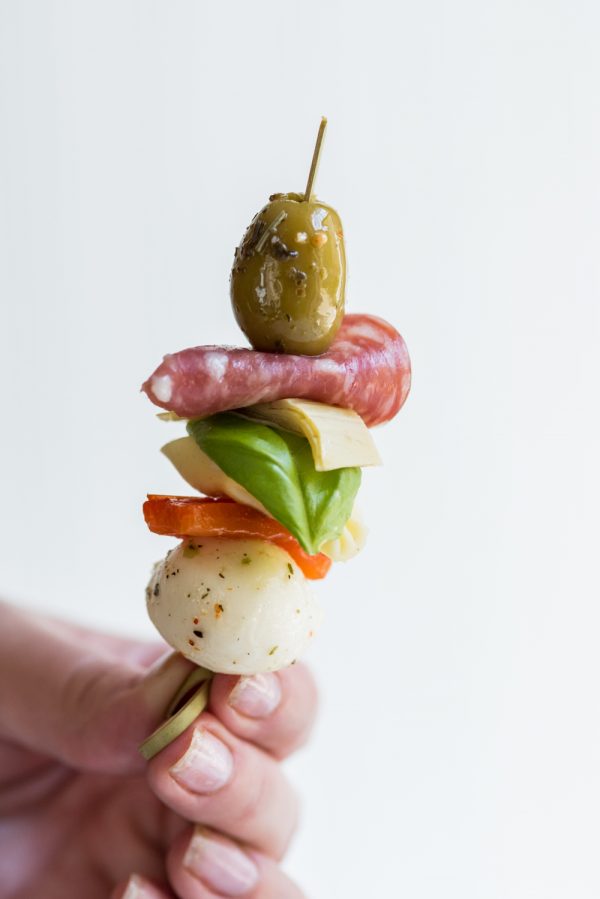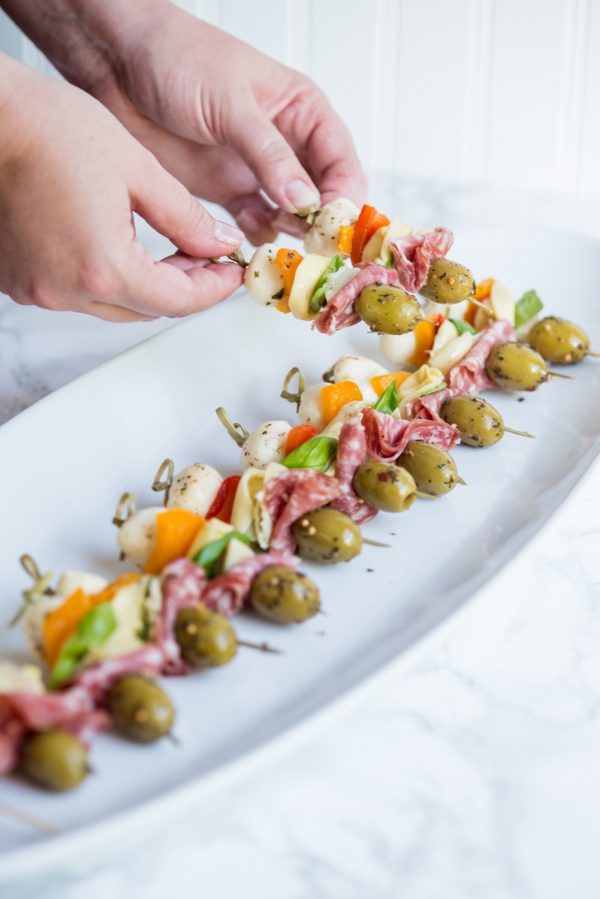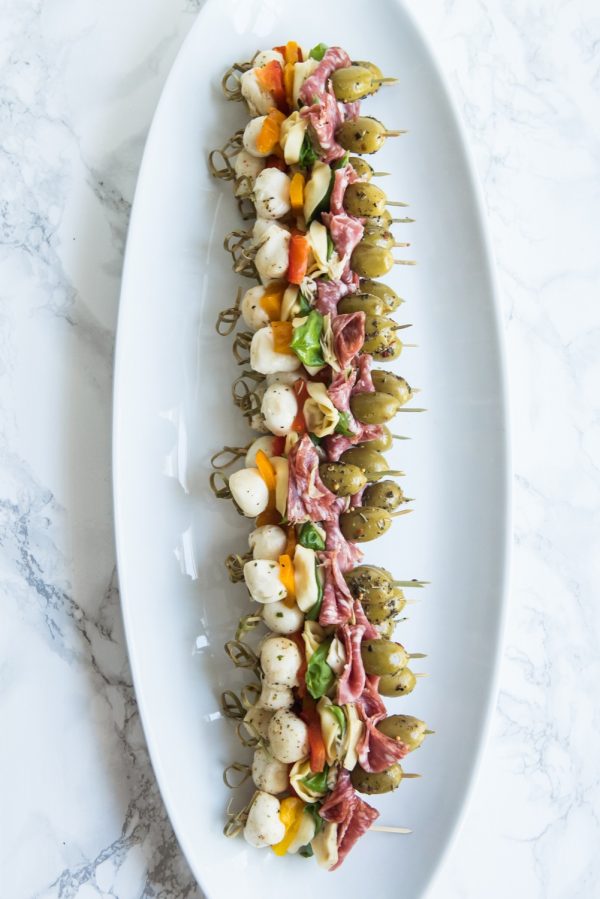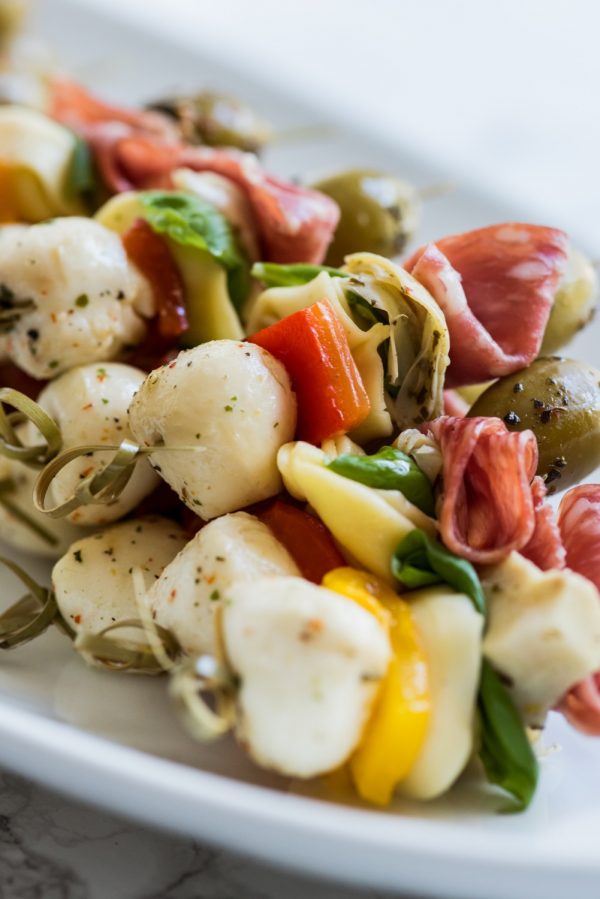 Antipasto Skewers
Ingredients
24 mini fresh mozzarella balls
24 olives
12 slices of salami, cut in half
24 small basil leaves
2 roasted peppers (or 1 jar)
1 jar artichoke hearts
½ pound fresh tortellini, cooked
Bamboo skewers
Instructions
Using 3″ bamboo skewers or similar, layer your ingredients starting with the mozzarella balls, then the roasted peppers (I used a mix of red, yellow and orange), tortellini, basil, artichoke heart, salami and olives.
I opted to pick up mozzarella and olives that were already marinated and seasoned, but I would suggest tossing yours in a bit of olive oil with a pinch of Italian seasoning if you can't find those that are already pre-seasoned.
I also roasted my own peppers, but you can easily pick up a jar to make things simpler.
Line a tray with your finished skewers and refrigerate until serving.
Make them the night or the morning before and keep chilled. (Leftovers will keep for a few days!)
Plan for 2 - 3 per person.
[Art direction + styling by Cyd Converse | Photos by 
Alice G. Patterson
 for The Sweetest Occasion.]
This recipe was created in collaboration with Dr. Oetker USA LLC as part of our housewarming party. Read more about our editorial policies.