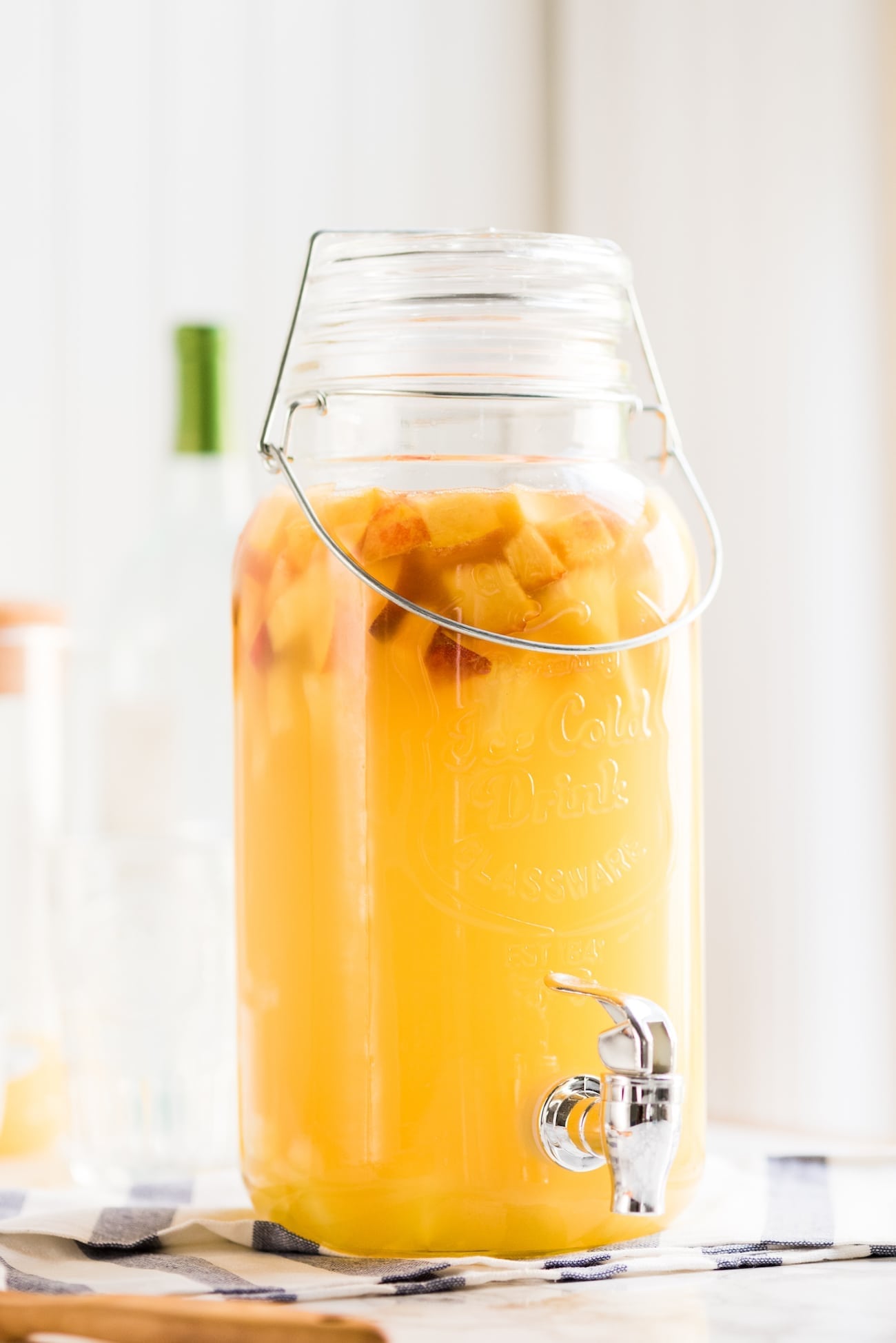 Friends, I'm seeing apples and pumpkins all over the internet this week, but I've got to be honest. Summer isn't over for me! Not by a long shot. I'm holding on tight with both hands and living every second of this incredible season, and our stifling heat wave this week is backing me up. Since we're heading into the last long weekend of the summer, I made perhaps the best white sangria recipe ever. You should whip up a pitcher this weekend!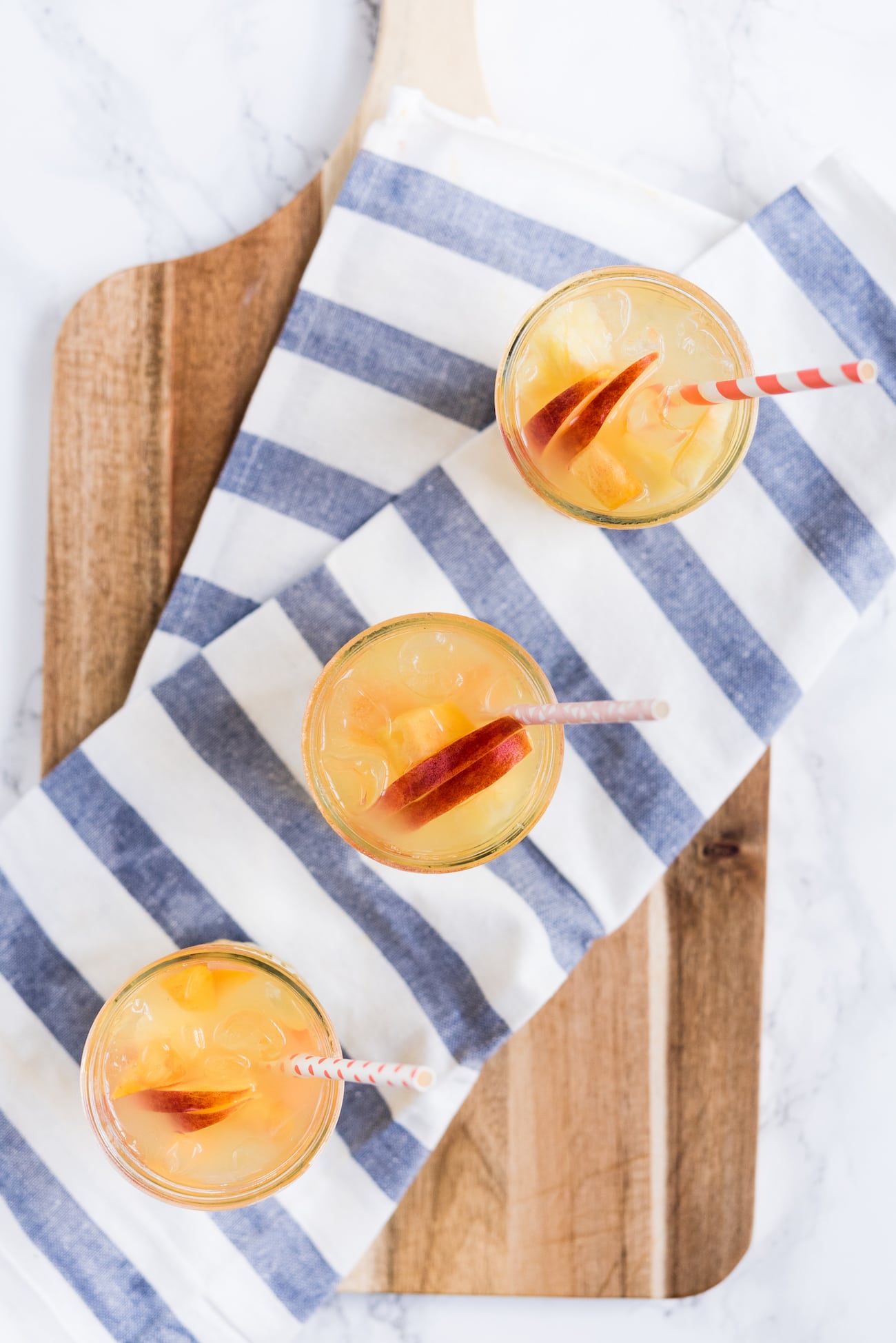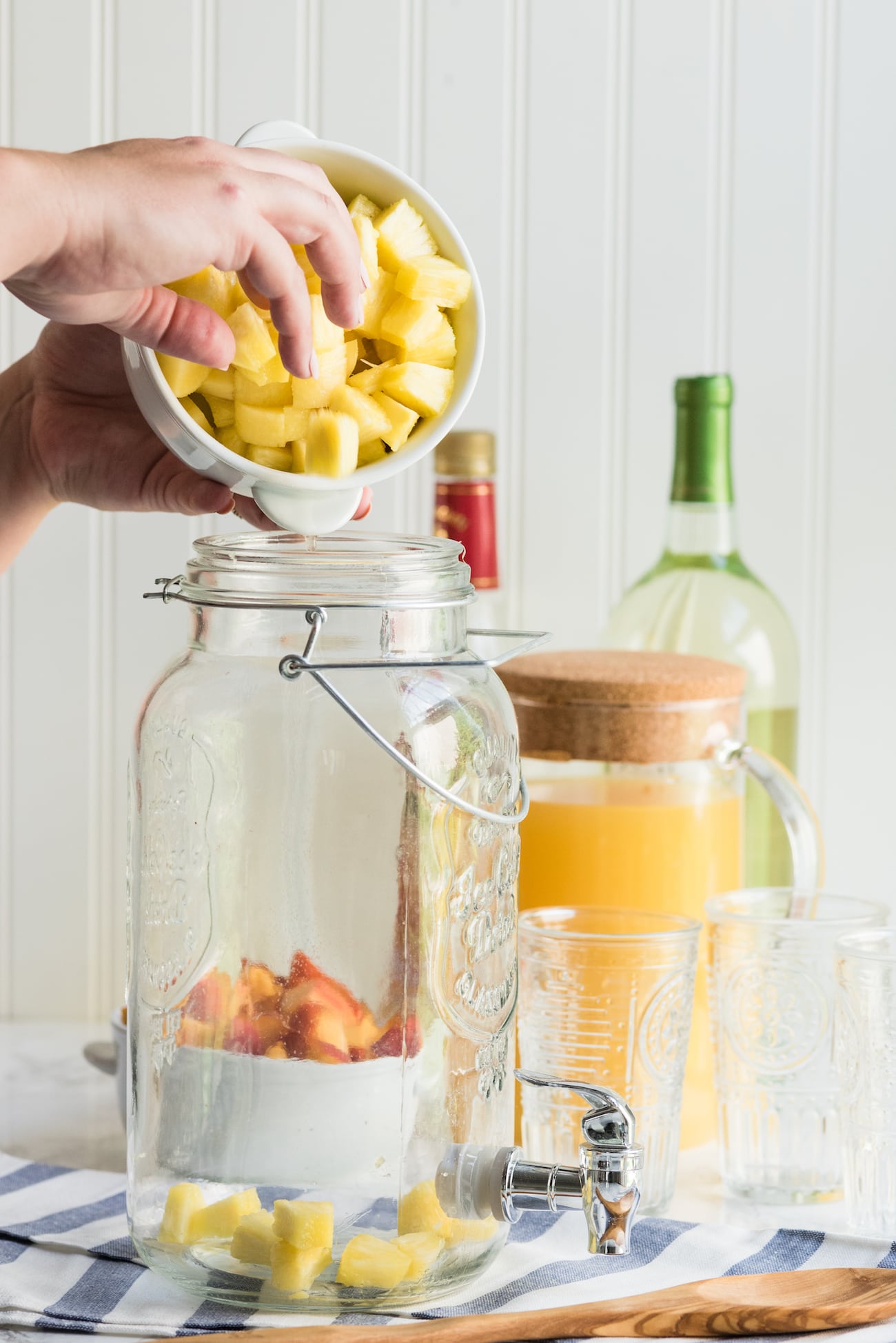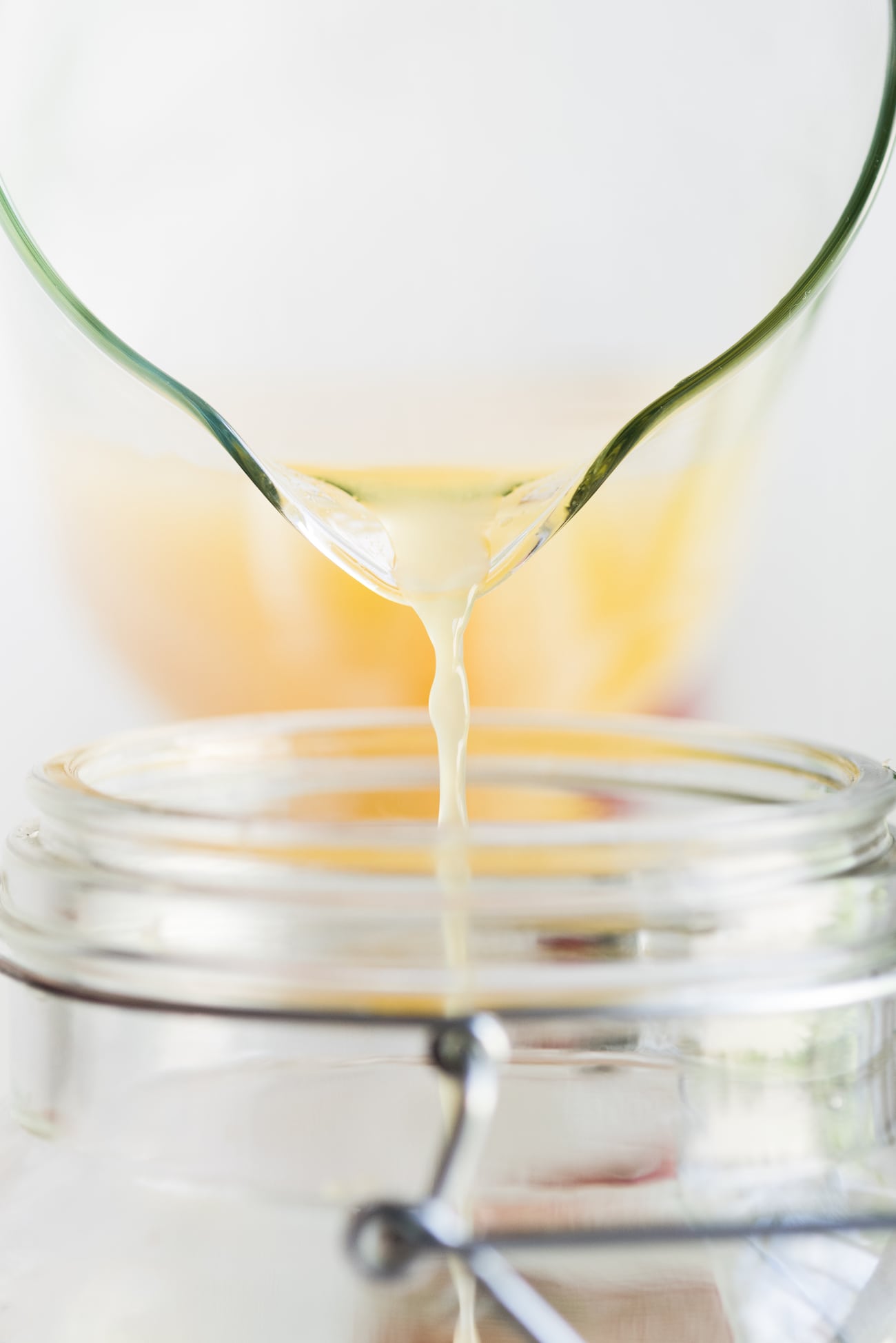 I've always been personally partial to a good white sangria recipe over red and this one lives up to my self-induced hype. It's fruity and tropical, not overly boozy, and perfect for soaking up those last days of summer. I made it with loads of fresh pineapple and peaches which make for a nice little treat at the bottom of the glass, too!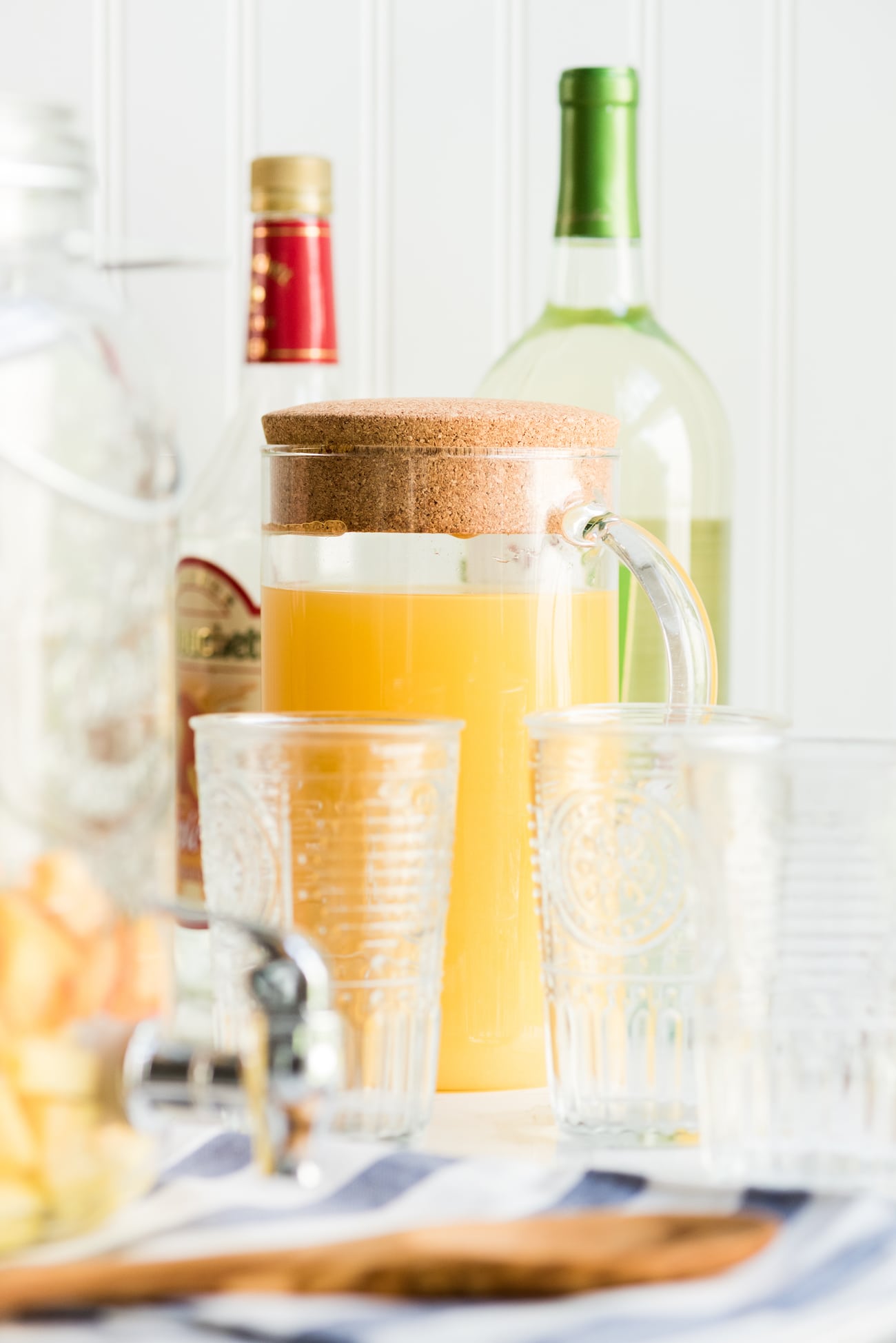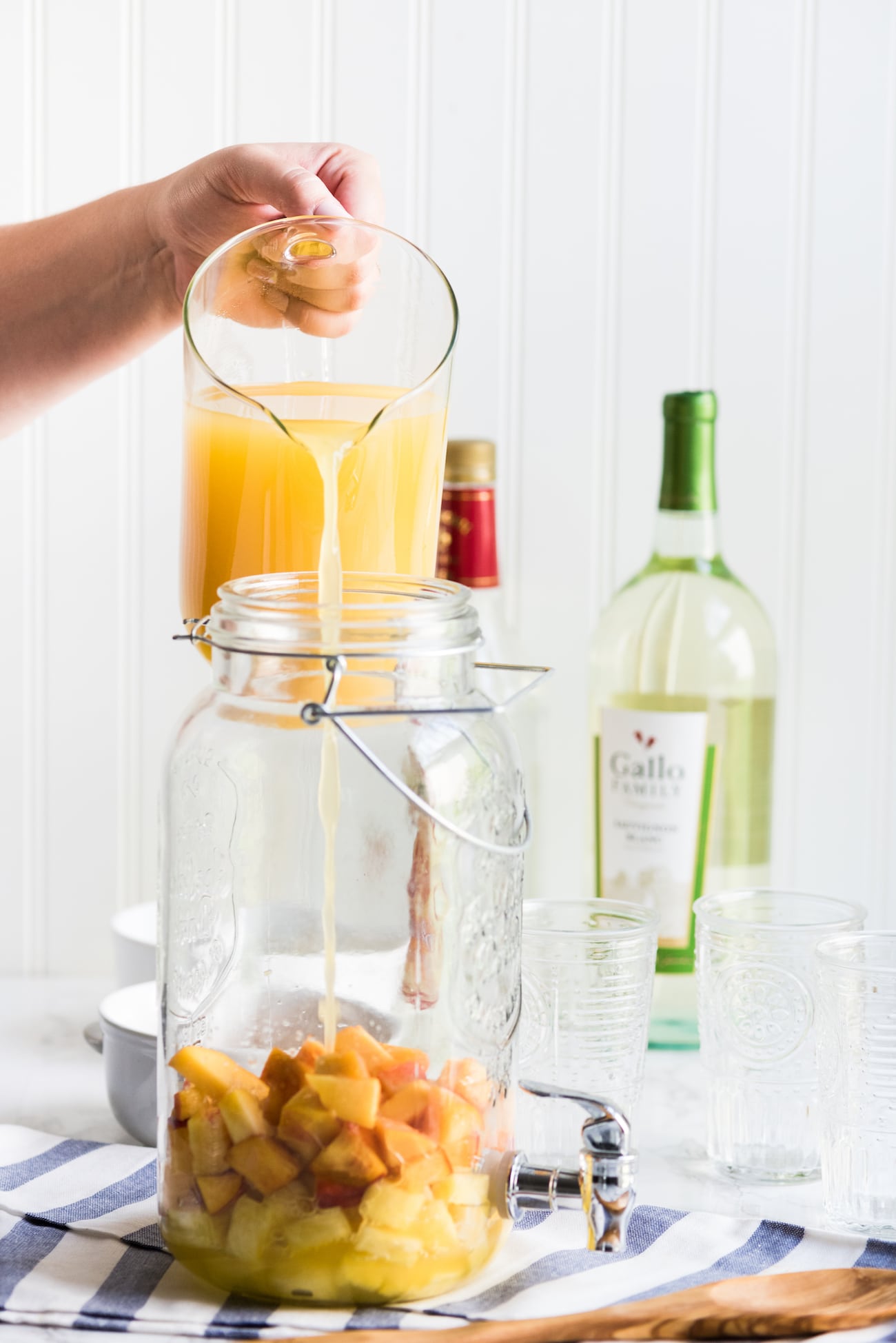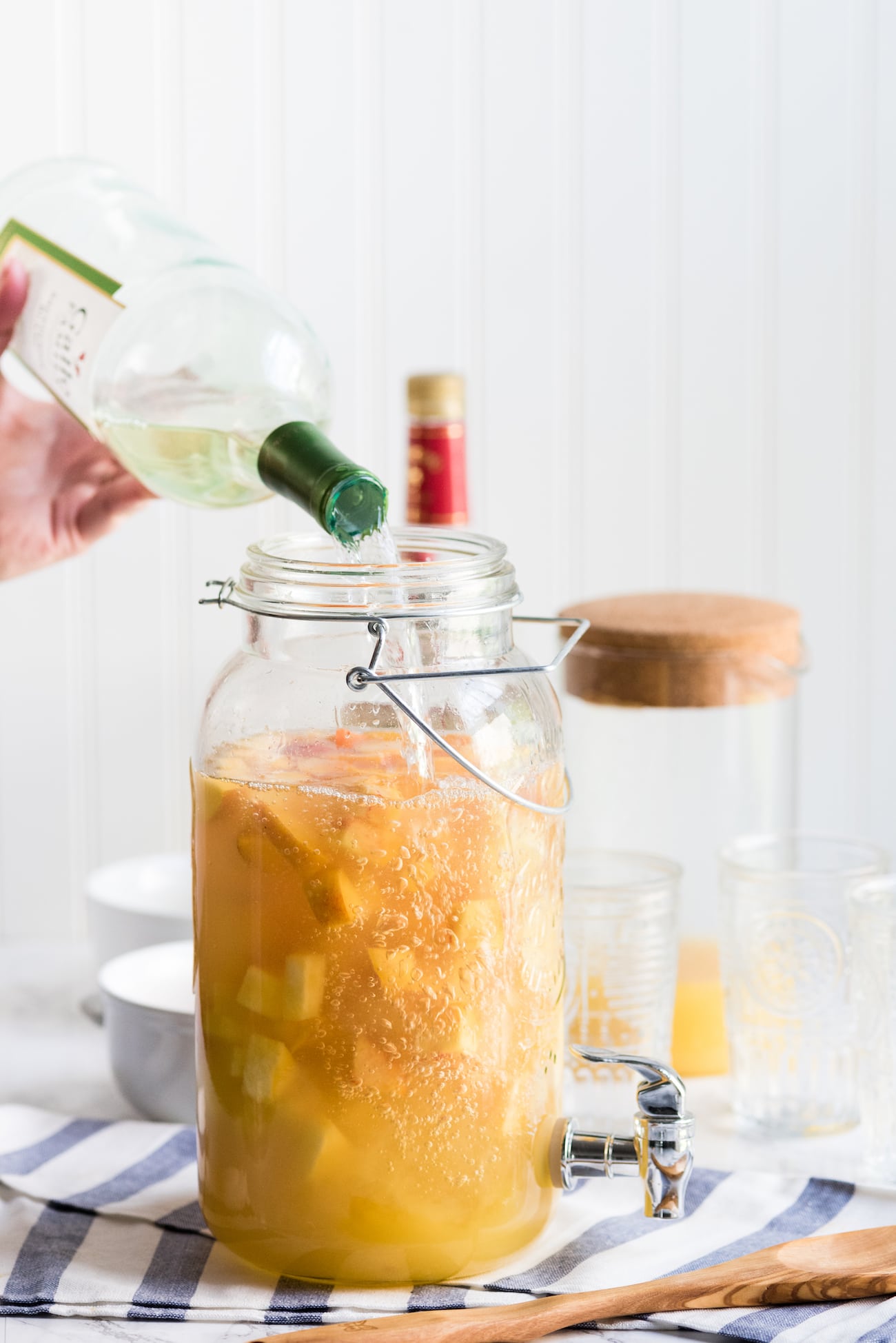 For a white sangria recipe I always default to using sauvignon blanc or pinot grigio in the mix. I like something light, refreshing but not sweet since the fruit and the pineapple juice here pack enough sugar on their own. You don't need a super expensive bottle of wine either since we're mixing in all the other flavors and either way it ends up insanely delicious.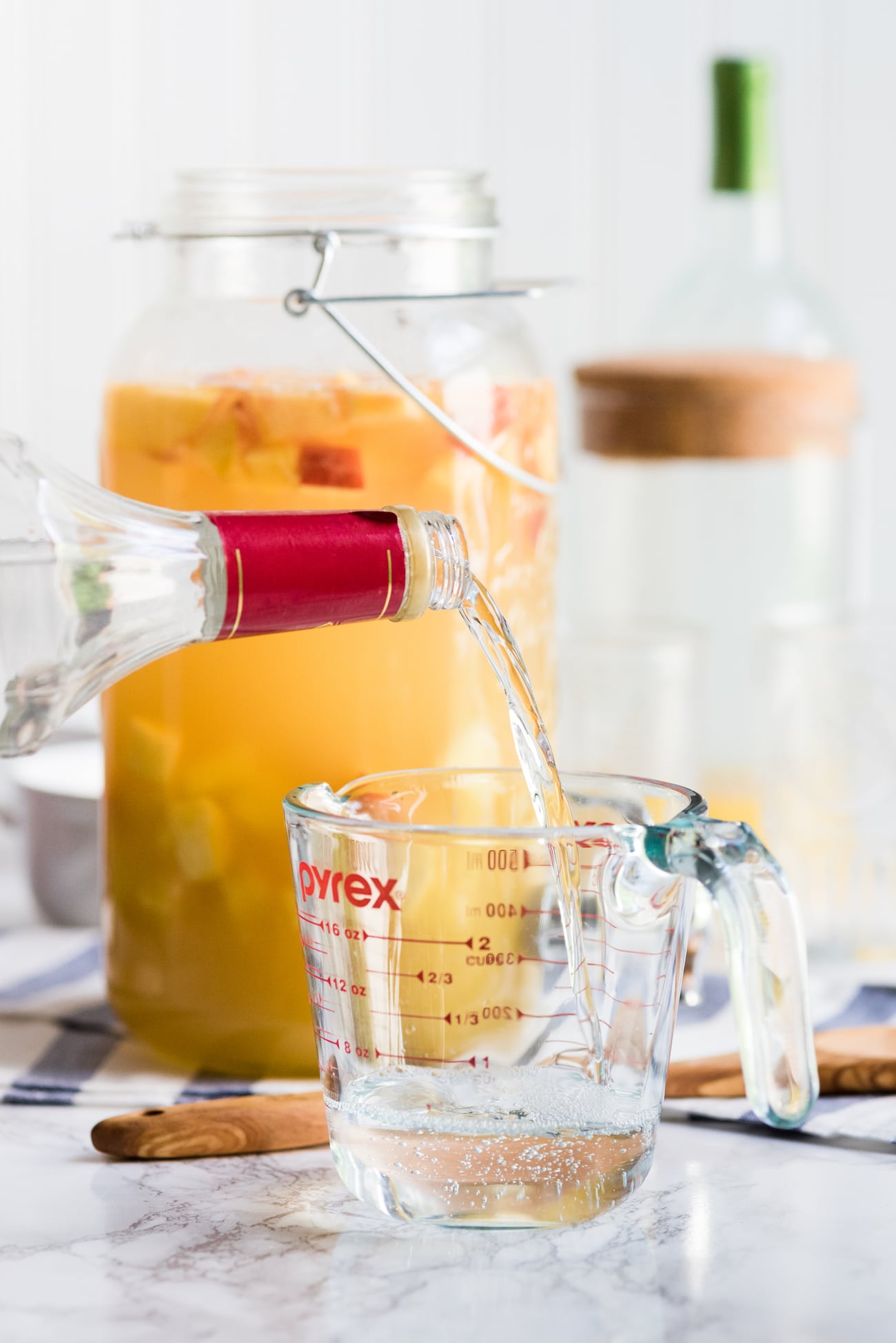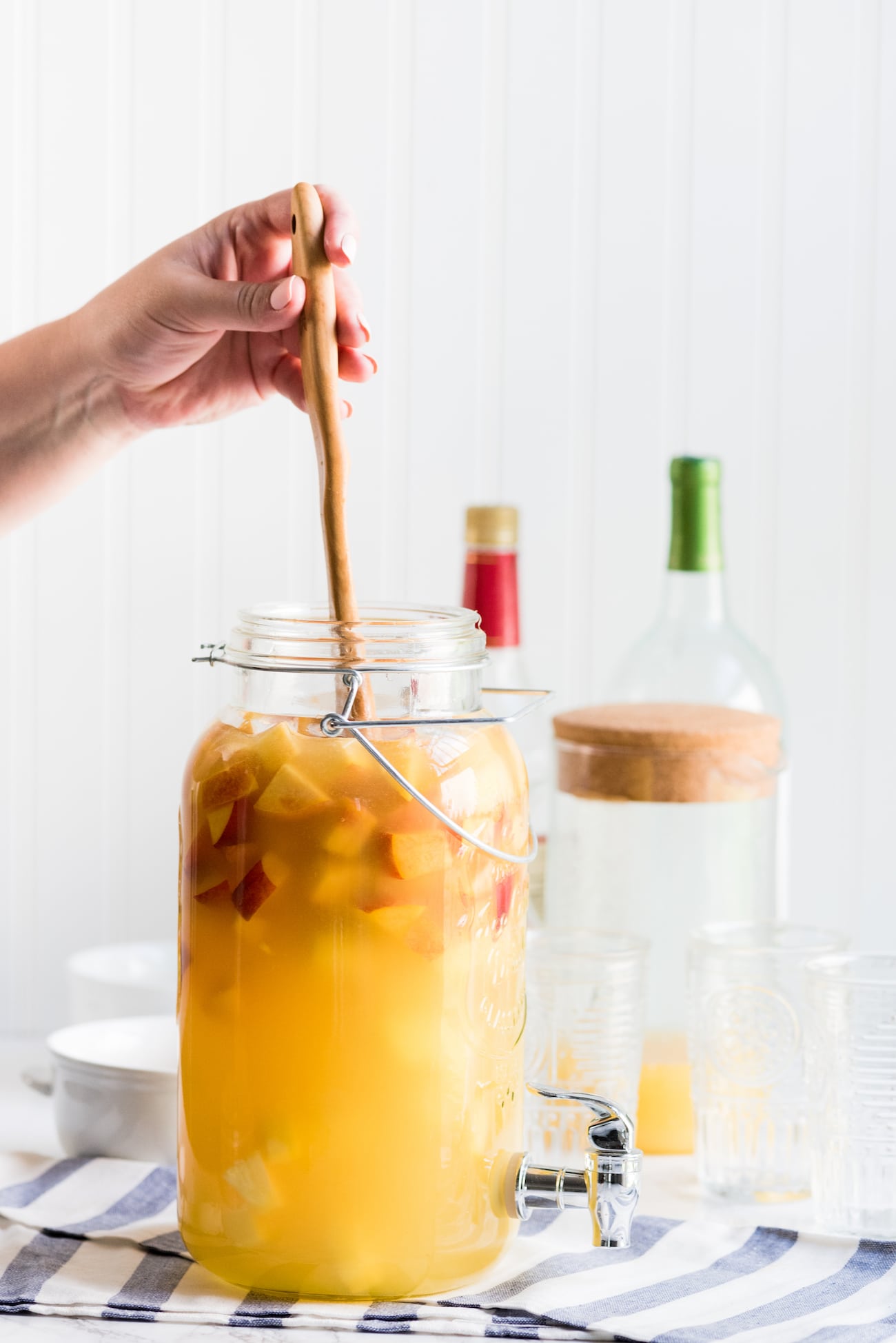 A good rule of thumb for sangria is to mix it up the night before and let it refrigerate and muddle together overnight before serving the next day. That said, you can make it a couple hours in advance and it will be seriously yummy anyway. As the pitcher gets lower through the evening, you can top it off with more wine and keep the party going all night!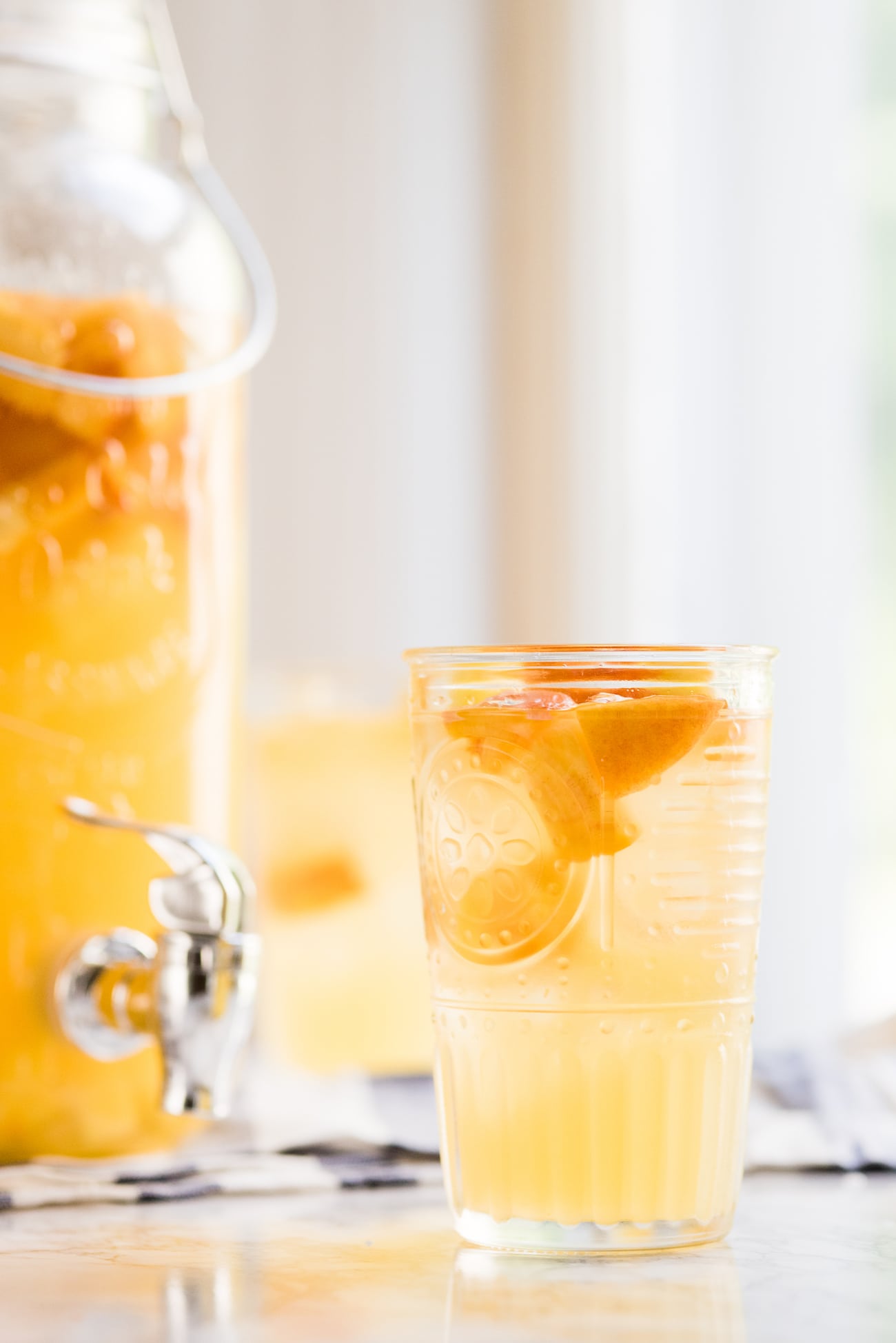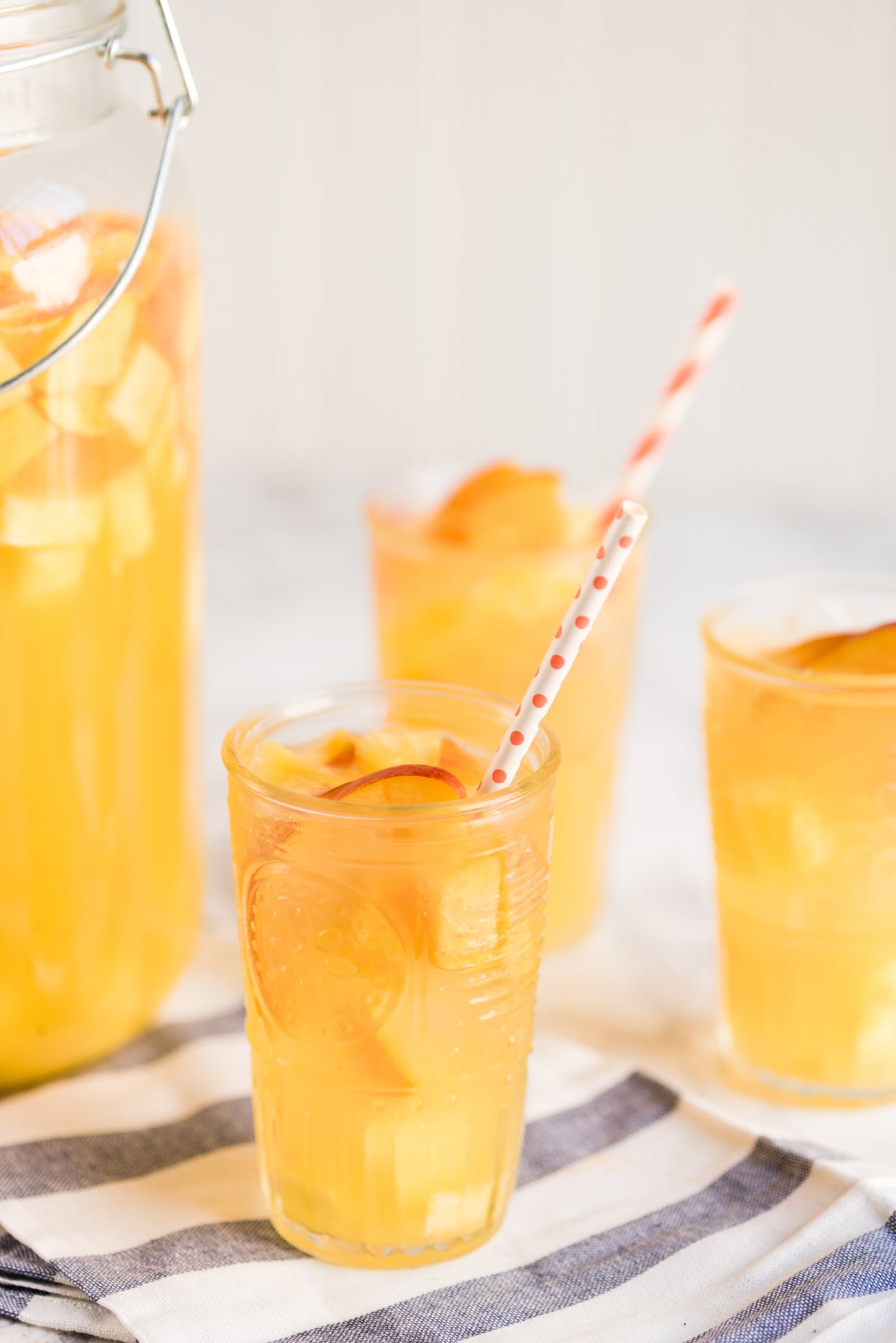 Peach Pineapple White Sangria Recipe
Ingredients
2 cups chopped peaches
2 cups chopped pineapple
4 cups pineapple juice
1.75L sauvignon blanc or pinot grigio (or similar)
1 cup triple sec
Instructions
Add fruit to a large pitcher
Pour in pineapple juice
Add pinot grigio and triple sec
Stir to combine
Refrigerate overnight or for at least two hours before serving over ice
[Recipe + art direction by Cyd Converse | Photos by 
Alice G. Patterson
.]
Our Best Summer Cocktails
Try these refreshing and festive cocktails - these are some of our best summer cocktail recipes!