This recipe was created in collaboration with Dr. Oetker Virtuoso Pizza. Thank you for supporting
the sponsors that help make The Sweetest Occasion possible!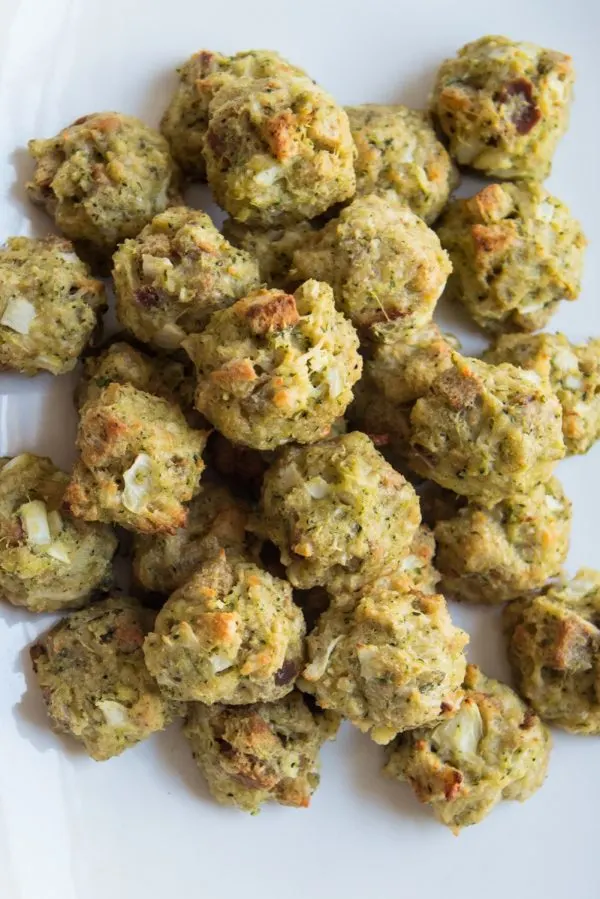 I'm a complete sucker for tasty party appetizers so when we hosted our recent housewarming party with Dr. Oetker Virtuoso Pizza, I made sure to serve our friends some super tasty apps to go with their pizza. These zucchini veggie balls are an adaptation of one of my mom's recipes, made with zucchini and loads of freshly shredded parmesan cheese. They pair perfectly with the delicious pizza we served up and the antipasto skewers that our guests went crazy over. These are one of my favorite vegetarian appetizers, but they were just as big a hit with the meat lovers! Who needs meatballs when you have delicious veggie balls on the menu? Answer: no one.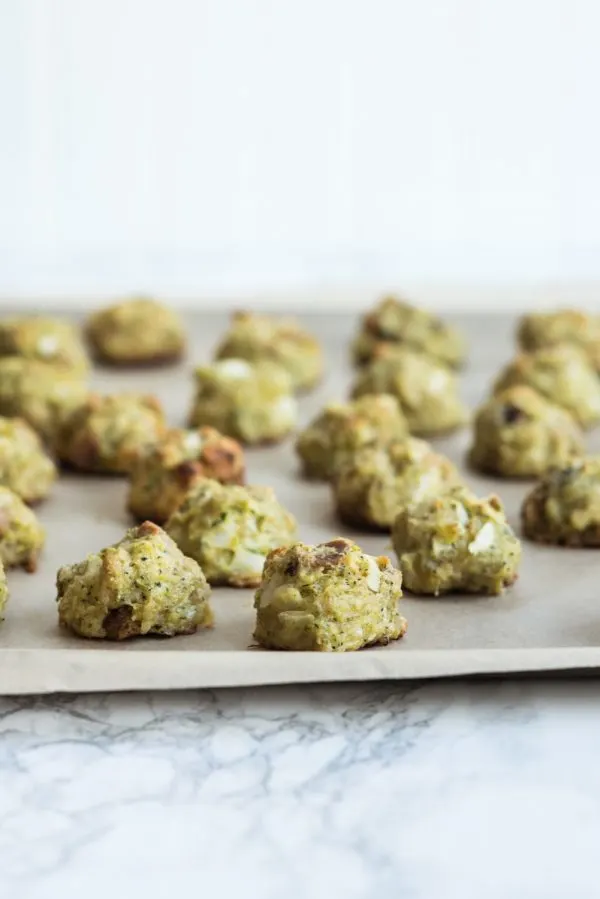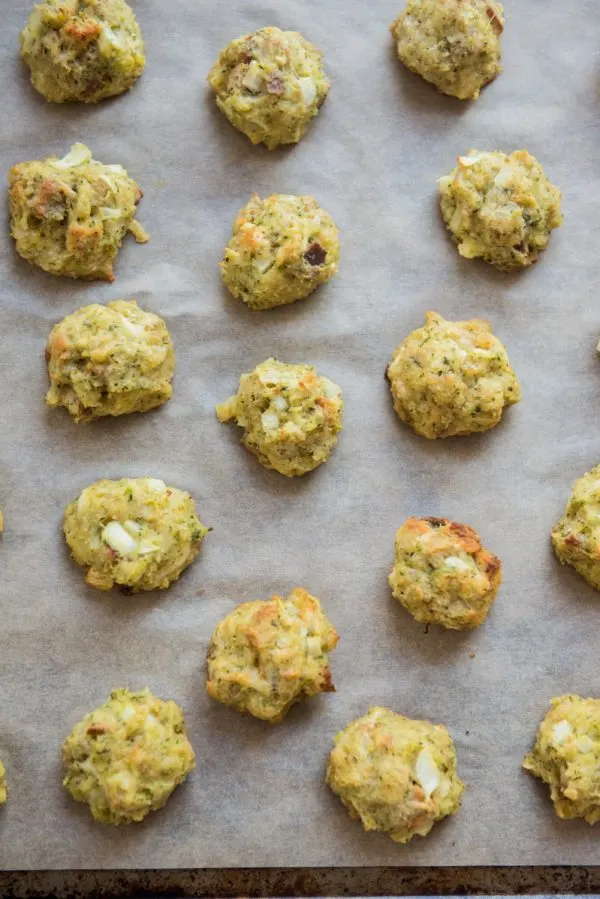 Zucchini Veggie Balls
Makes approximately 50
3 cups shredded zucchini, drained
1 medium white onion finely diced
4 cloves of fresh minced garlic
6 eggs, slightly beaten
1 teaspoon chopped fresh thyme
5 cups seasoned stuffing bread
¾ cup melted butter
2 cups freshly grated parmesan cheese
Salt and pepper to taste
Begin by shredding the zucchini until you have roughly three cups. (Approximately 4 – 5 small zucchinis.) Spread out over paper towels, then wring out as much liquid as possible. Transfer to a sieve and allow to continue draining while you prepare the rest of the ingredients. Melt the butter over low heat, then transfer to a mixing bowl and combine with all ingredients except the eggs. Once combined, add the eggs and zucchini and mix well. Let the mixture rest for 15 minutes. Form into balls roughly 1/2″ in size. Bake at 350° for 14 – 16 minutes on a lightly greased baking sheet until slightly golden brown on top.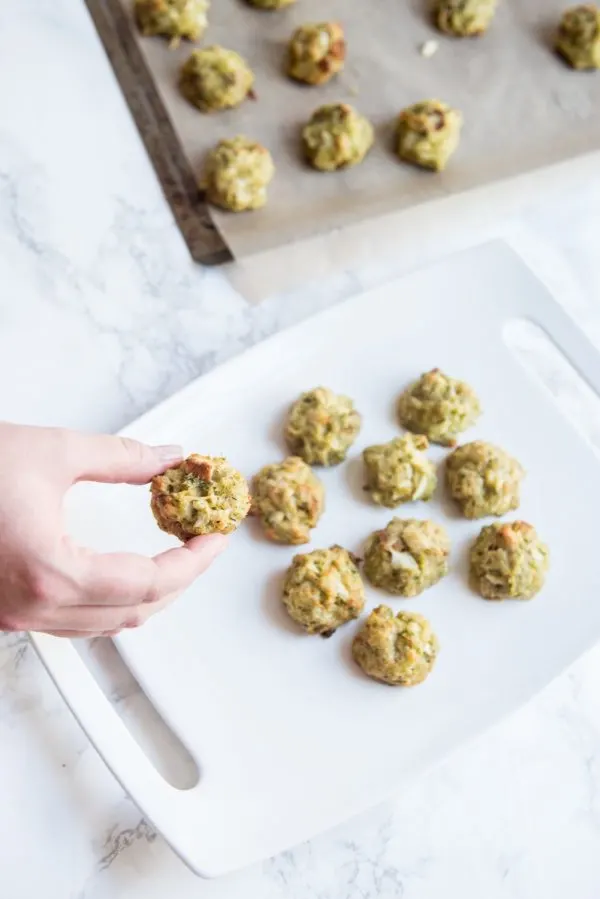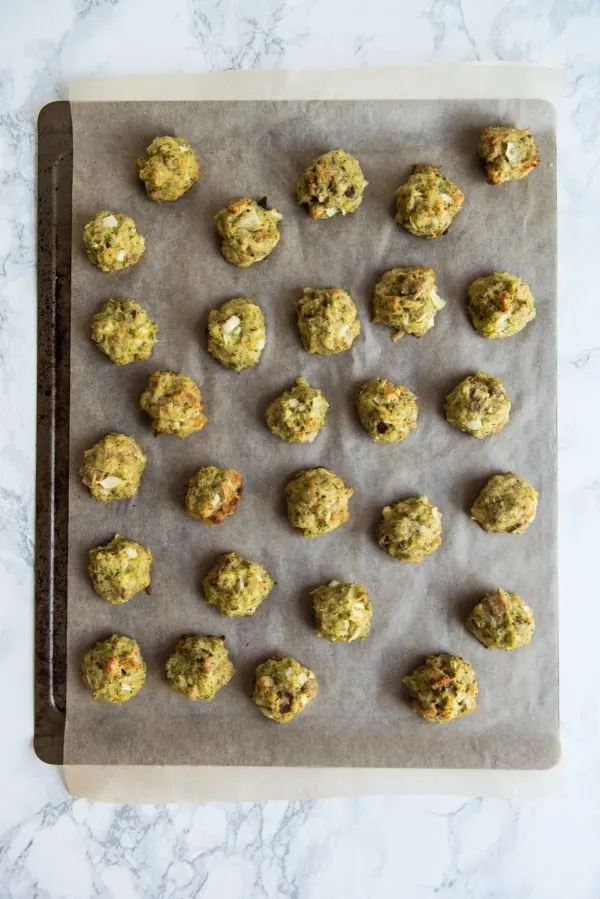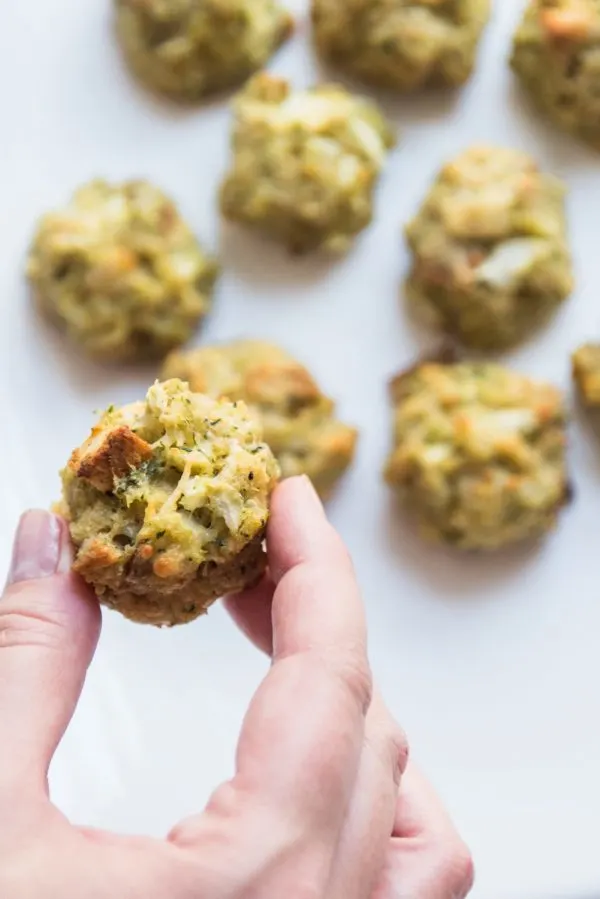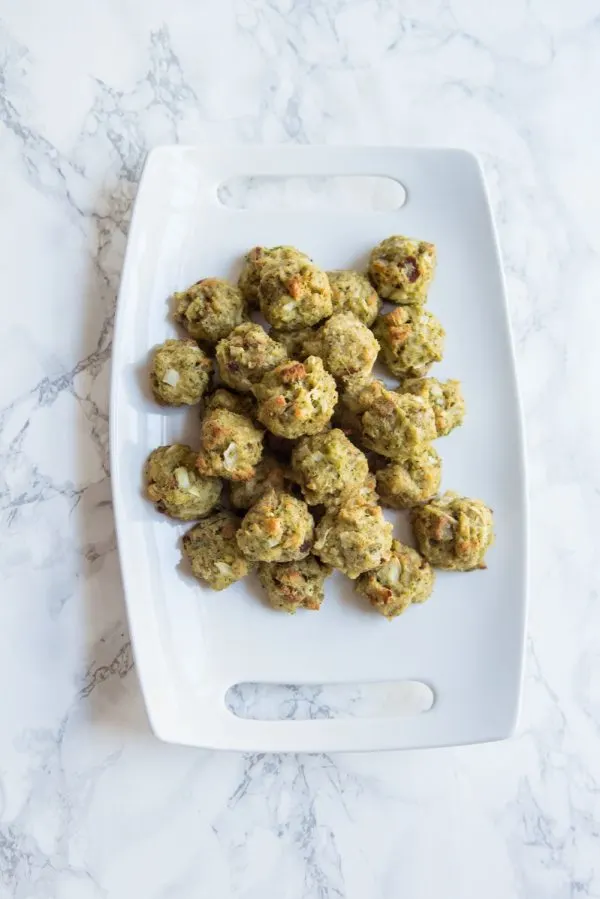 [Art direction + styling by Cyd Converse | Photos by Alice G. Patterson for The Sweetest Occasion.]
This recipe was created in collaboration with Dr. Oetker USA LLC as part of our housewarming party. Read more about our editorial policies.