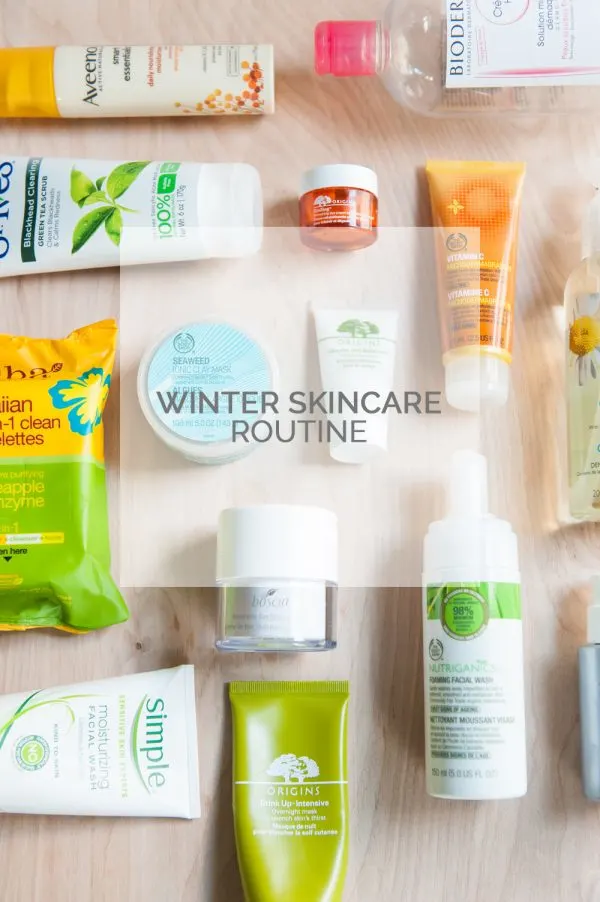 After an insanely warm start to winter, the more typical frigid temperatures have officially found us. We're talking wind chills of -45° over the weekend, making our icy little city the coldest place in the continental United States for Valentine's Day on Sunday. With the onslaught of arctic air usually comes dry, chapped, raw skin practically flaking off of my cheek bones, but this year I've got it in check thanks to all of you! Last winter I shared that I was struggling with my skin and you chimed in with your winter skincare tips, tricks and product suggestions. I've tried loads of the products you recommended plus a bunch of others and I've finally landed on a winter skincare routine that totally works for me. I thought I'd report back on the products I'm currently using and loving! As a bit of background, I have true combination skin that changes throughout the year. In the summer I tend to be a touch oily through my T-zone and in the winter, my cheeks tend to get really painfully dry.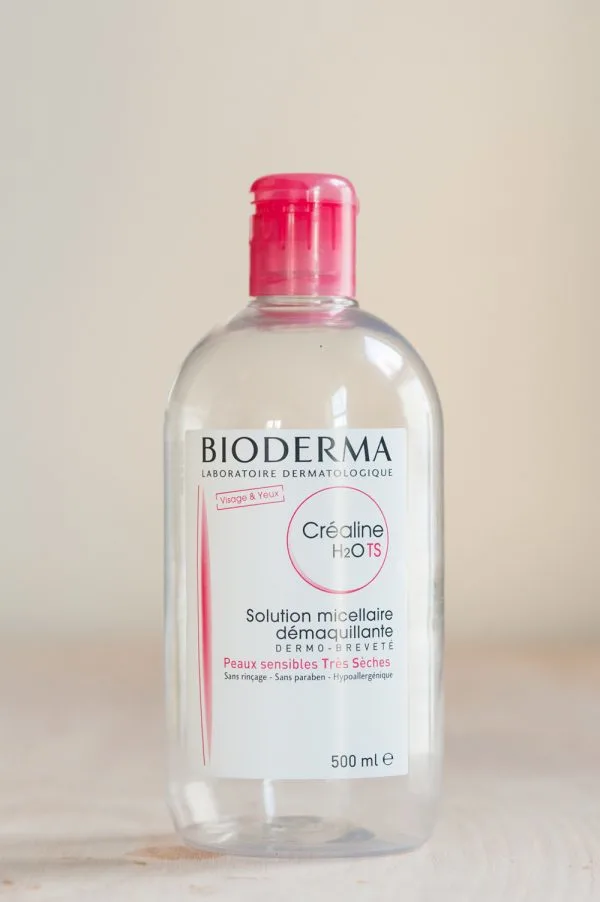 Step 1 – Micellar Water
If it's a day where I haven't been wearing a lot of heavy make up, I always use Bioderma as my makeup remover before cleansing, applying it with an exfoliating cotton pad. It's gentle and doesn't mess with my skin. In the morning it's sometimes all I use, depending on how my skin feels. It's also great for a mid-day pick me up, too! Micellar water is becoming more common and there are cheaper alternatives on the market now (Simple makes one that people rave about), but I haven't yet had a chance to try them out just yet.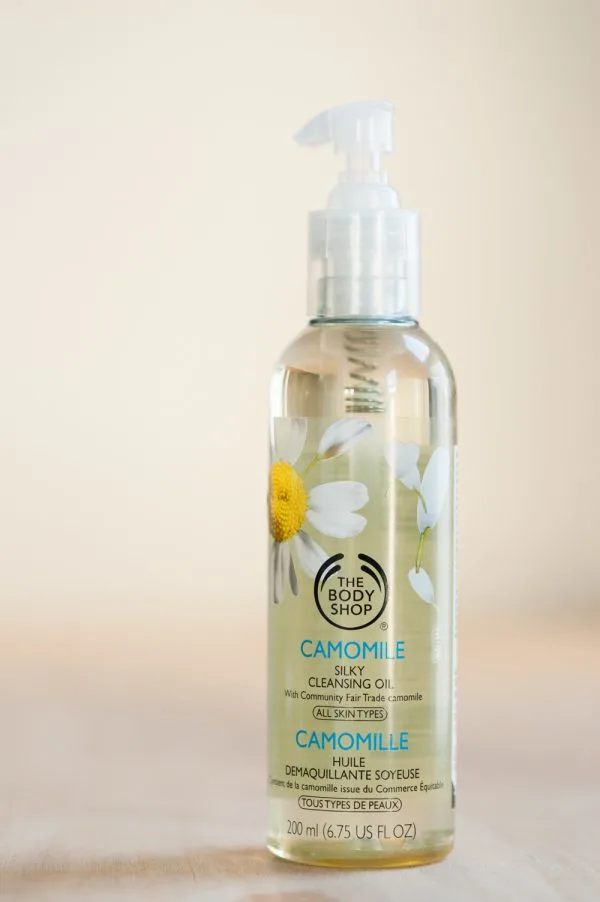 Step 2 – Cleansing Oil
Next up if I've been wearing heavier makeup is a cleansing oil. Currently I am using The Body Shop Camomile Silky Cleansing Oil which I rather love. Don't be thrown off by the term "cleansing oil" if you have oily skin. The oil does an amazing job of breaking down makeup and leaving your skin feeling nourished instead of stripped and raw. I pump a bit into my hand and work it into my skin really well my finger tips. Then I add a bit of water which causes the oil to lather up a bit before rinsing and following up with a cleanser.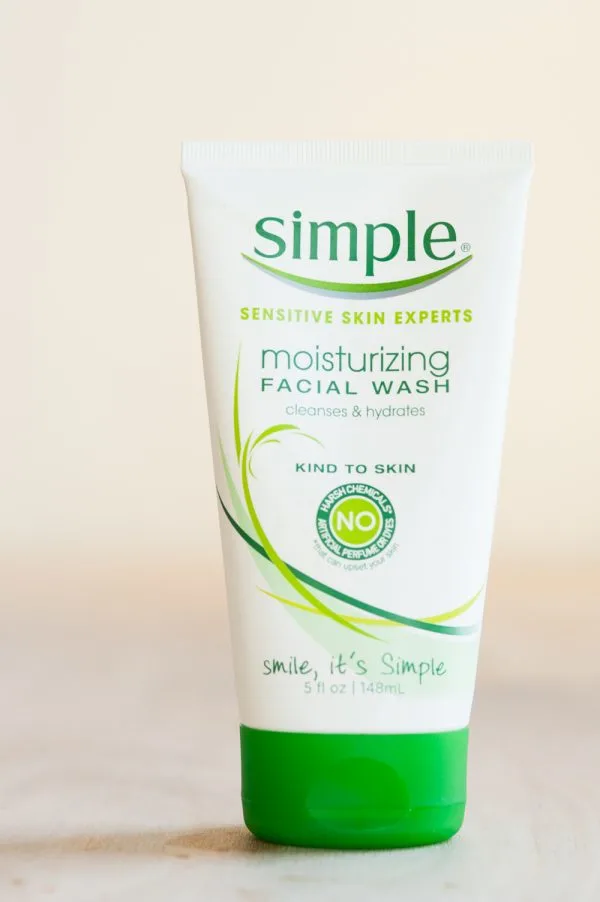 Step 3 – Cleanser
If you're following along, we are now three steps in and still cleaning our face, which in the past I would have found completely excessive. That said, I think finding the right combination of products to truly cleanse your skin is such an important step to avoiding crap winter skin. These days I am primarily using the Simple Moisturizing Facial Wash, which lives up to it's name. It's simple, it's not overly drying and it's super affordable.
Being completely real now, I have a newborn baby. There are times I'm lucky to even get to wash my face so in those instances I've been leaning on the Alba Botanica Hawaiian 3-in-1 Clean Towelettes. As a rule I know that it's better to clean thoroughly, but sometimes a girl has to do what a girl has to do and I like these wipes a lot. I also appreciate that they're cruelty free! Alternately, I sometimes use The Body Shop Nutriganics Foaming Facial Wash in the morning instead of the Simple cleanser, if my skin just feels like it wants something a little lighter that day. (Such as back in December when it was freakishly warm still!)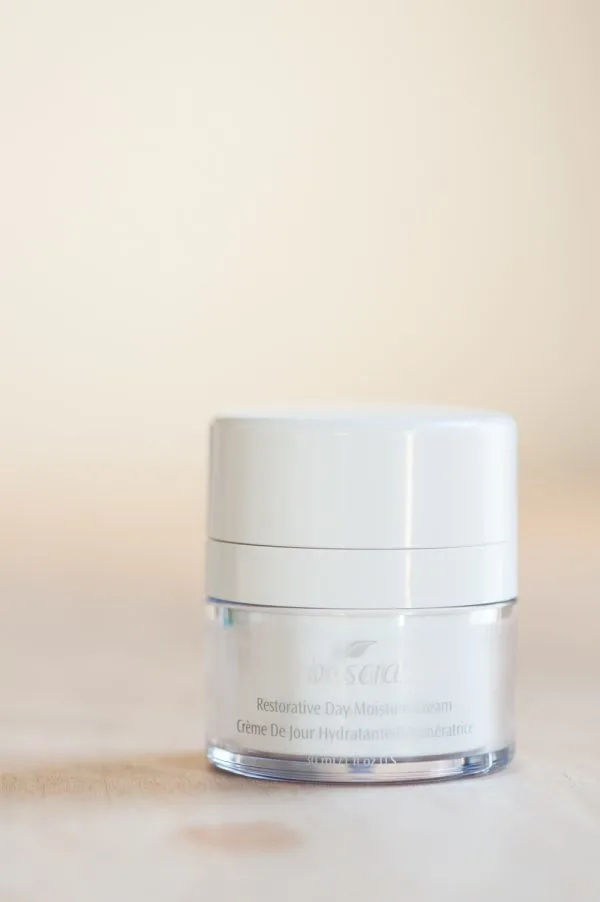 Step 4- Moisturizer
After loads of hits and misses, I have finally found a moisturizing routine that works for me! Yes, this requires an exclamation point, because moisturizers are where it always breaks down for me. My skin is so super dry and sensitive in the winter that a lot of moisturizers with alcohol or fragrances will actually make my skin burn as if it is on fire. Then I end up in a situation where I won't put anything on my face because my skin is in agony and as a result I get even drier and more sensitive. (No doubt that this vicious cycle has gotten progressively worse since I entered my 30s!) Right now I am loving the Boscia Restorative Day Moisture Cream. Admittedly it's a bit pricey, but it is so thick that a tiny dollop will easily cover your whole face so it lasts forever. My skin loves this stuff and it keeps me feeling super hydrated during the day.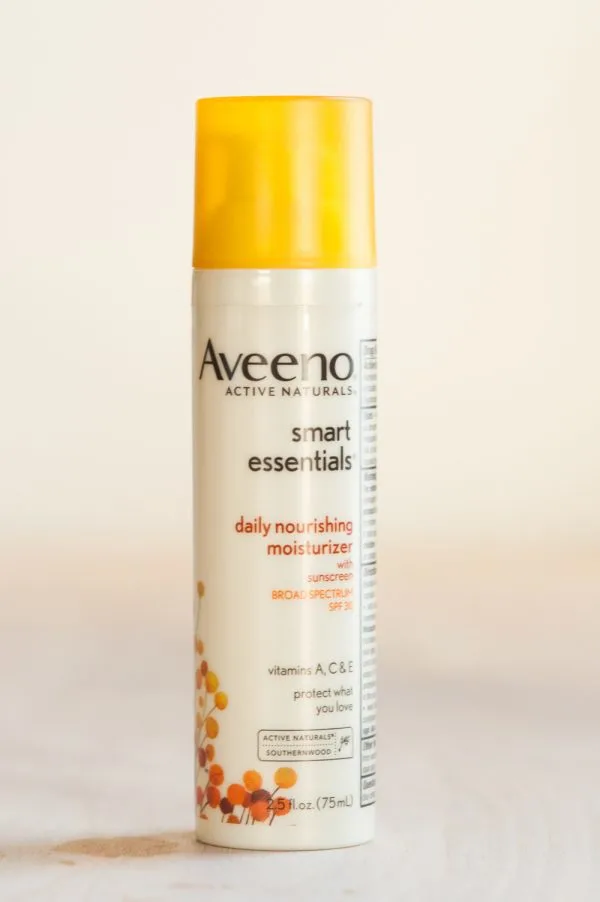 If my skin is feeling a touch oilier that day, I'll skip the Boscia and use Aveeno Smart Essentials Daily Nourishing Moisturizer. Honestly, I'm not sure there is anything too remarkable about this stuff, but it's a nice mid-weight moisturizer and it doesn't burn my skin, which earns a thumbs up from me. I do like that it has SPF 30 so sometimes I'll even layer this over the Boscia if it's a day where I know I'll be outside. (Although admittedly that's not happening a lot this winter with the baby and all.)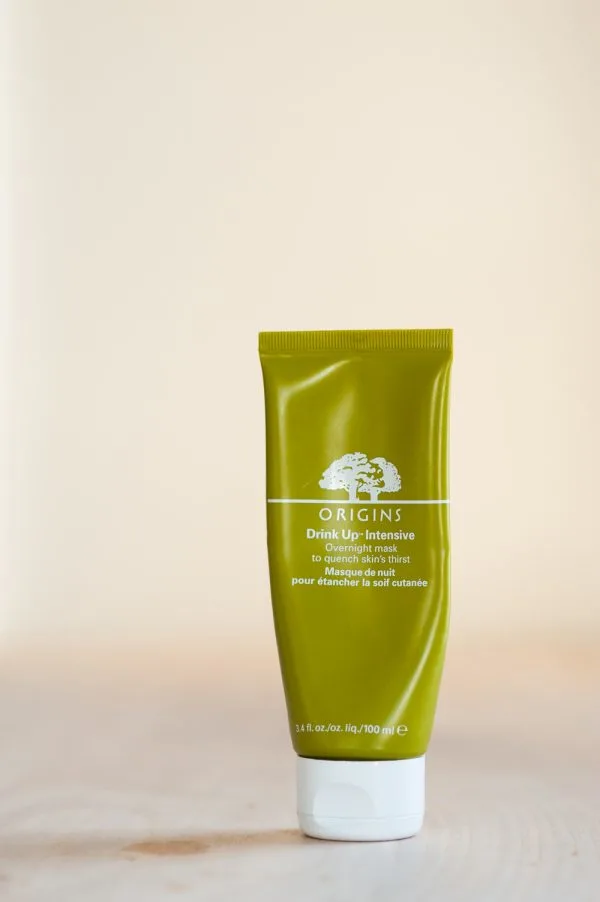 In the evenings it's all about Origins Drink-Up Intensive Overnight Mask. Guys, I'm obsessed with this stuff. As in, I will never ever live without it again a day in my life. If you suffer from dry skin and you can only splurge on one product, make it this one. It smells amazing, it feels so good and within a week last winter it had my skin completely rehydrated after months of suffering from incredibly painful, excessively dry skin. I use it on my face, all over my neck and in the evenings I even use this under my eyes in lieu of an eye cream because it helps keep that thinner skin really moisturized.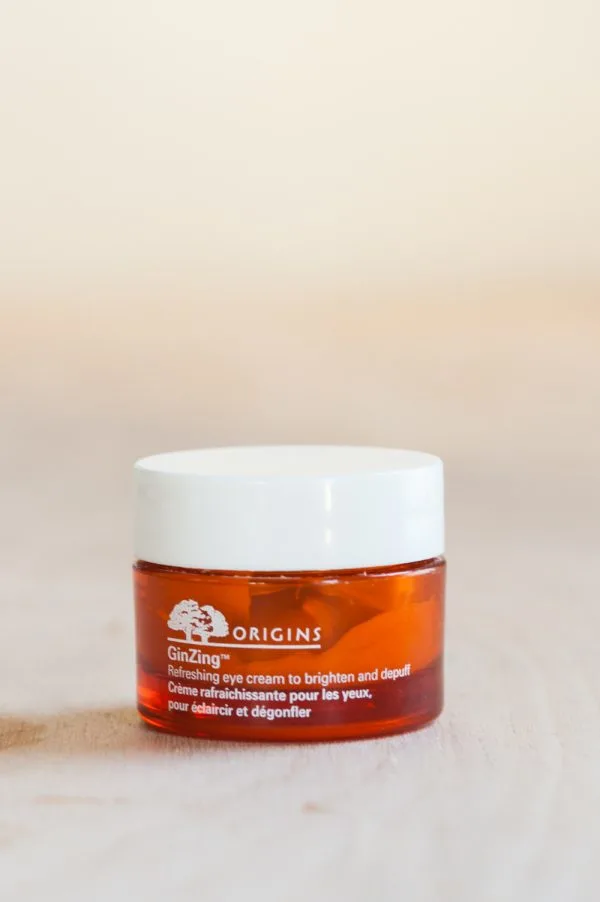 Step 5 – Eye Cream
Speaking of eye cream, I've been on a big kick with Origins GinZing Refreshing Eye Cream lately. (Honestly, I think I'm realizing that I love a lot of Origins products, because I also love their Checks and Balances Frothy Face Wash, which I have a sample of at the moment.) Another favorite is Kiehl's Creamy Eye Treatment with Avocado, which also does a bang up job of keeping the corners of my eyes from getting dry, which seems to be a recurring issue for me now that my skin is aging a bit. (Side note: I'm only 32. I am so not ready to age yet!)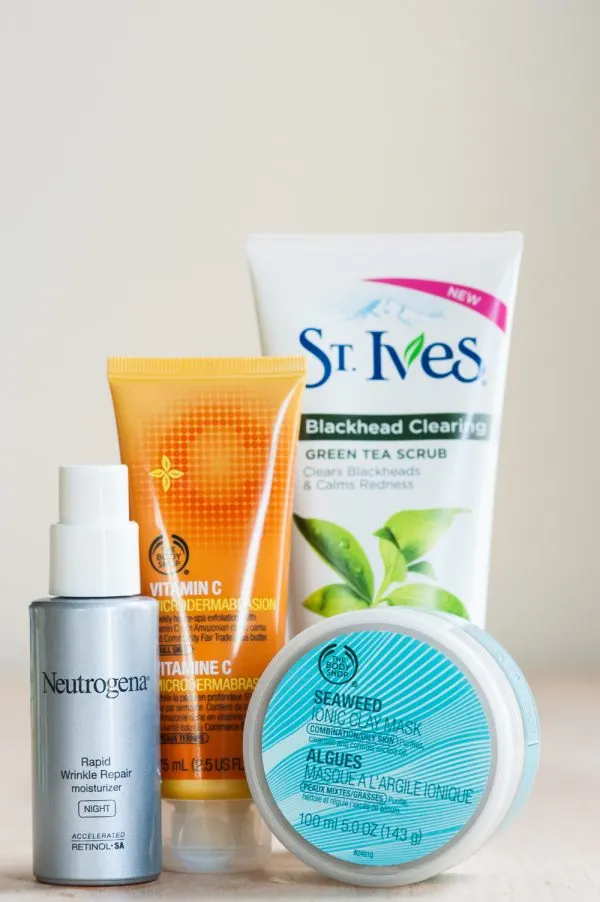 Occasional Products –
Because I'm now on a massive skincare kick and can't stop trying out new things, I have a handful of other things I work into the mix occasionally, too. The Neutrogena Rapid Wrinkle Repair Moisturizer is something I'll use a couple of times a week before bed underneath my moisturizer, but only on my forehead. Anywhere else and anymore often and I find it too drying. If I feel like doing a mask, I've really been liking The Body Shop Seaweed Ionic Clay Mask as well as their Vitamin C Microdermabrasion scrub for a good weekly exfoliator. I also reach for the St. Ives Blackhead Clearing Green Tea Scrub on occasion, too. (Skip the famous apricot scrub! It's really harsh on your skin. This stuff is much better and just as inexpensive at about $4 a bottle.)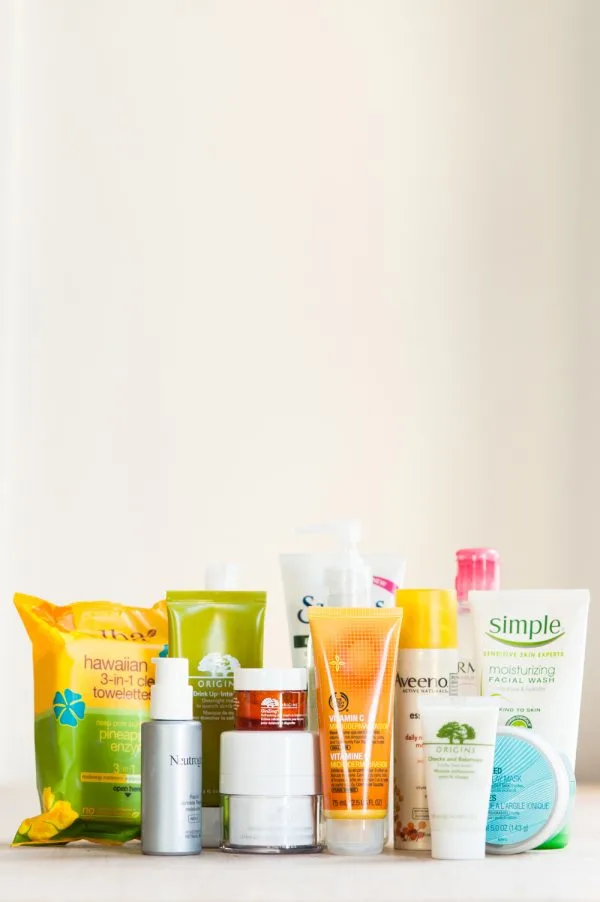 And there you have it, folks! My excessively long list of skincare products I've hoarded to make it through the winter. As crazy as it sounds though, since I started really paying attention to what kind of cleansers I use and when, and since discovering a couple of incredible moisturizers that really work for me, my skin is amazing. Not that I ever had awful skin to begin with (other than the crazy dry skin in winter), but I absolutely have the best skin of my life these days. That said, I'm not done playing with new things yet so tell me what new things you've tried and have been loving! Any go-to favorites? Spill the beans in the comments so I can feed my addiction.


[Art direction + styling by Cyd Converse | Photos by Alice G. Patterson for The Sweetest Occasion.]
This post contains affiliate links. Read more about our editorial policies.