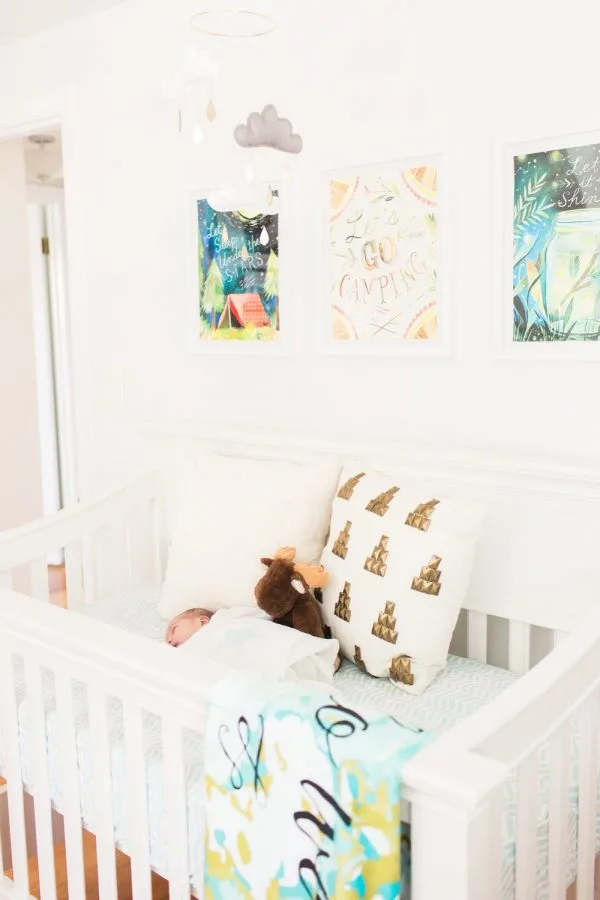 I was really excited when I found out that longtime reader and friend of mine, Christen, was expecting a baby not long before I was due. She and her husband welcomed their baby boy Graham in August and then she spent the next three months giving me baby advice and checking in on how I was feeling while juggling a newborn of her own. A wonder of a woman, I swear! Today I could not be more honored to share Graham's nursery with you. Christen created the most incredible space for him, light and bright and full of travel inspired art. It's one of the loveliest nurseries I've ever seen and it's a room I could live in for sure. I am so excited for Graham that he has a room like this to inspire his adventures as he learns and grows. But enough new mommy rambling. Christen was sweet enough to share all the details about Graham's room (scroll down for sources) and a whole bunch of design and survival advice for new parents, so let's get on with it!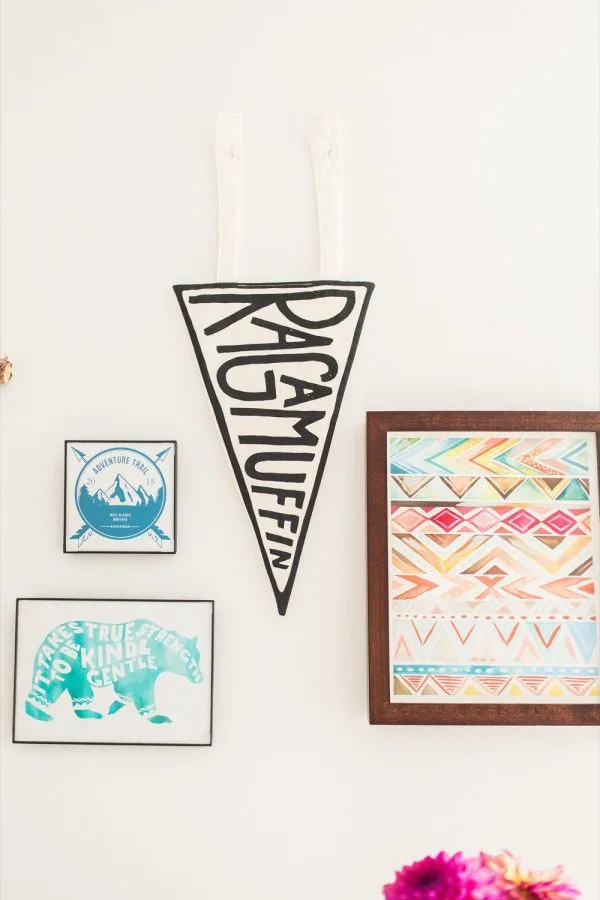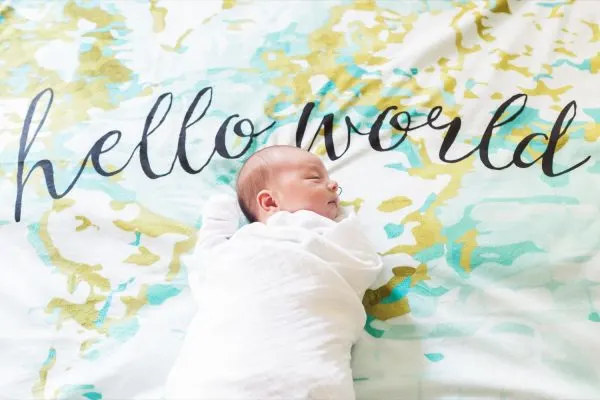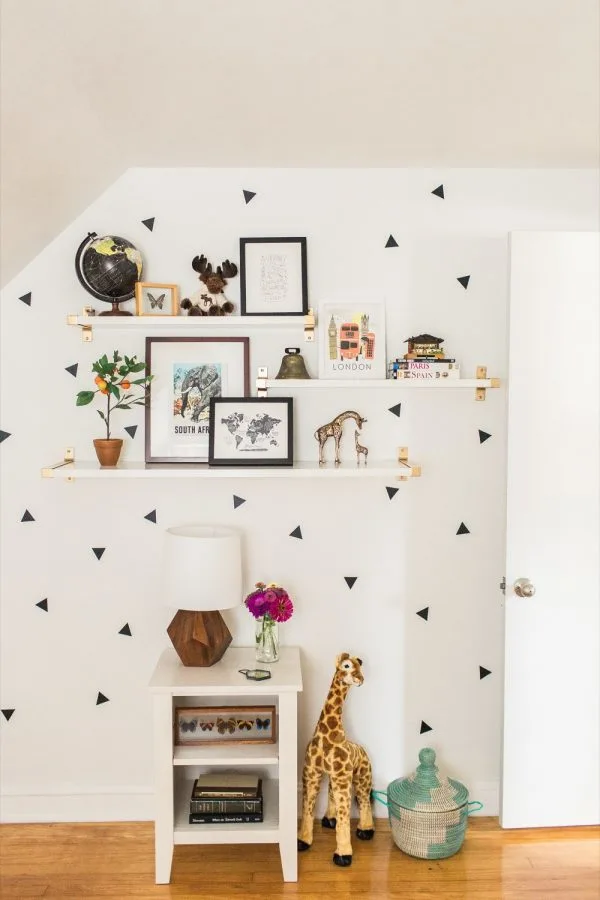 What inspired you when designing Graham's nursery?
I loved the idea of using different travels and adventures for Graham's nursery so I turned to a few of my favorite artists for inspiration. Katie Daisy and Rifle Paper Co. have plenty of amazing prints which fit into that whole idea! I was also so happy to be able to incorporate a few things from our own travels and adventures like a Swiss music box and cowbell, travel guides we've used, my dad's oar from summer camp, and a photo of my grandparents from when they lived in Africa.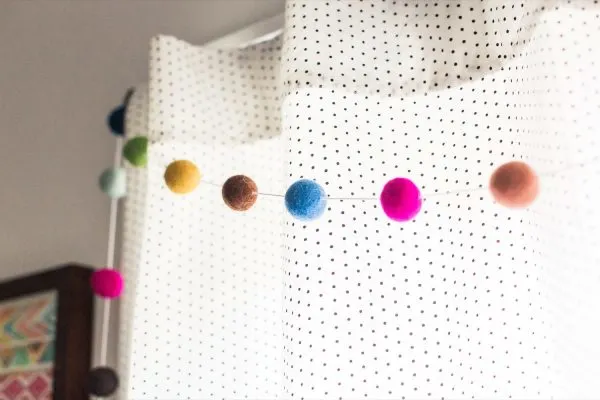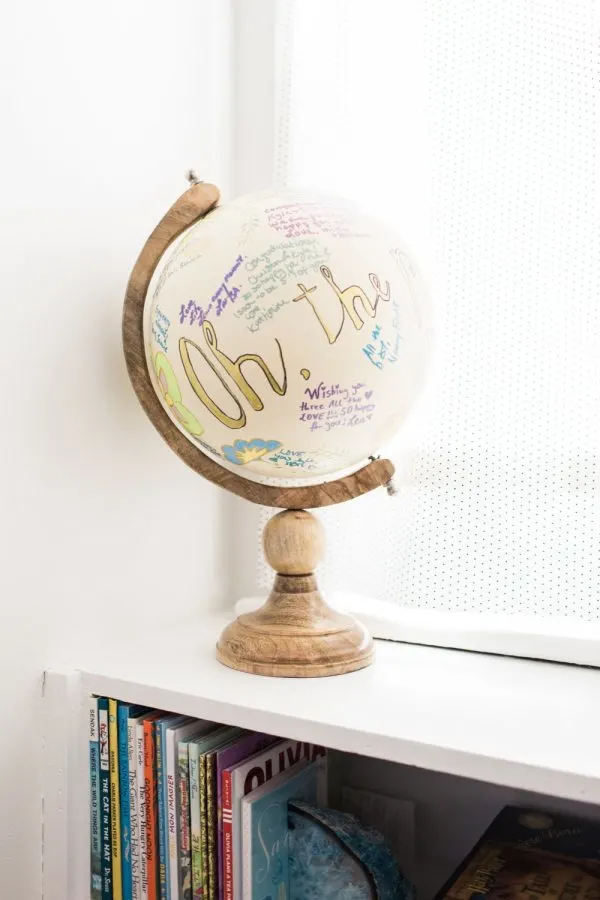 Any design tips for new parents?
Create a space that YOU love and are inspired by, not necessarily what you think a nursery should look like. There will be some late, cranky nights and being in a beautiful space makes it a little less painful. I didn't buy a standard matchy-matchy nursery collection. I filled the room with different colors, art, and objects that would make us feel good when we walked in there and now our nursery is hands-down my favorite room in the house. Graham seems to love it too, especially the feather wall hanging I made for above his changing table!
>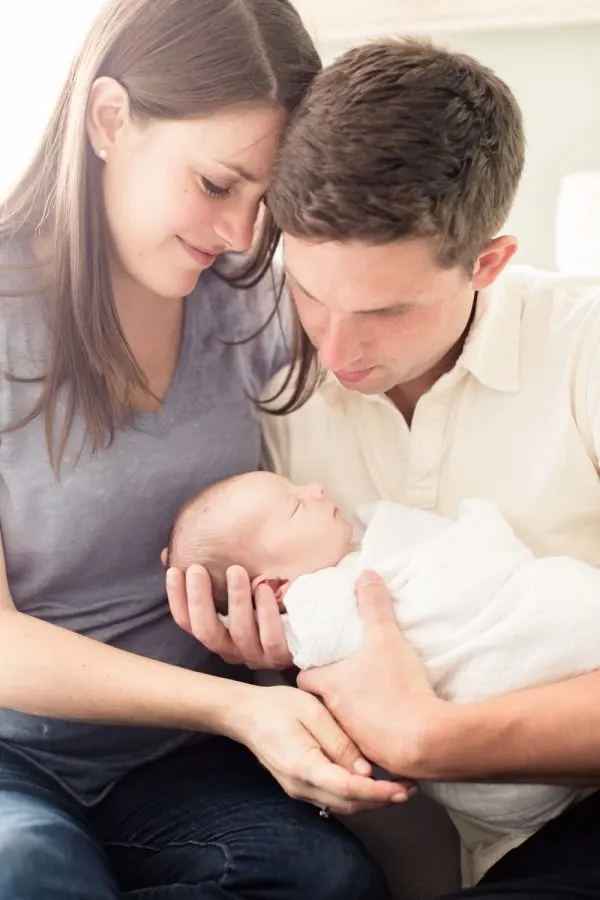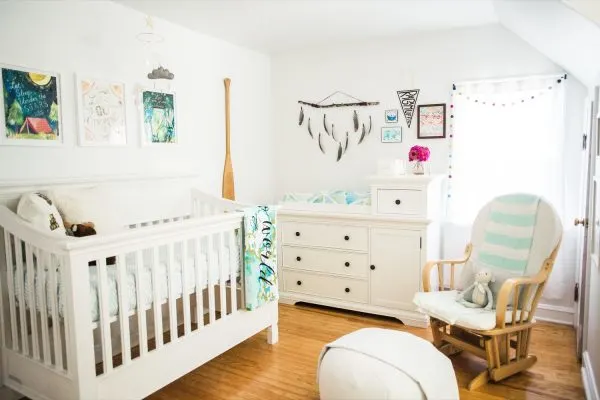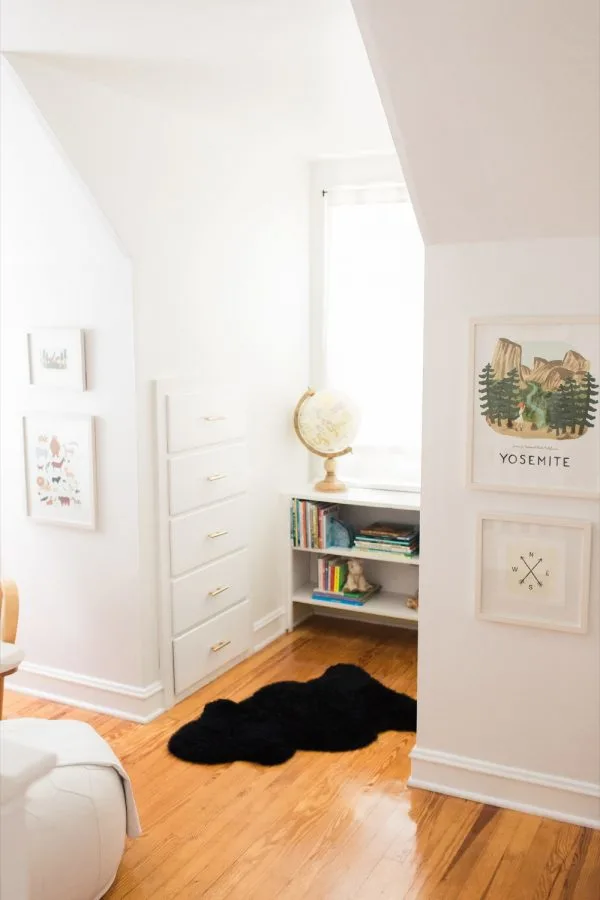 Any must-have baby gear or gadgets?
I use our Skip Hop Pronto every time we leave the house. SO much better than always having to lug the whole diaper bag around everywhere! The BabyBjorn bouncer has been amazing and I love wearing him in the K'Tan or Solly Baby wrap! Also, buy good socks!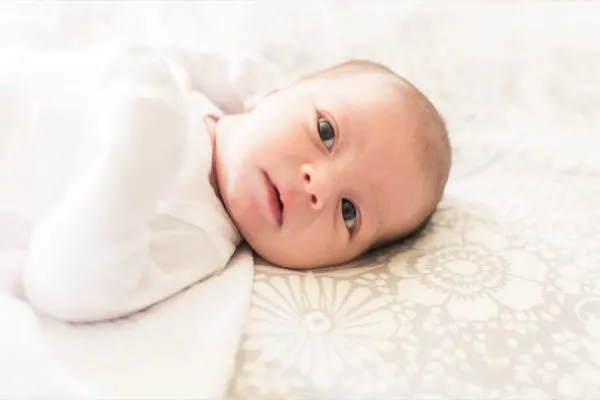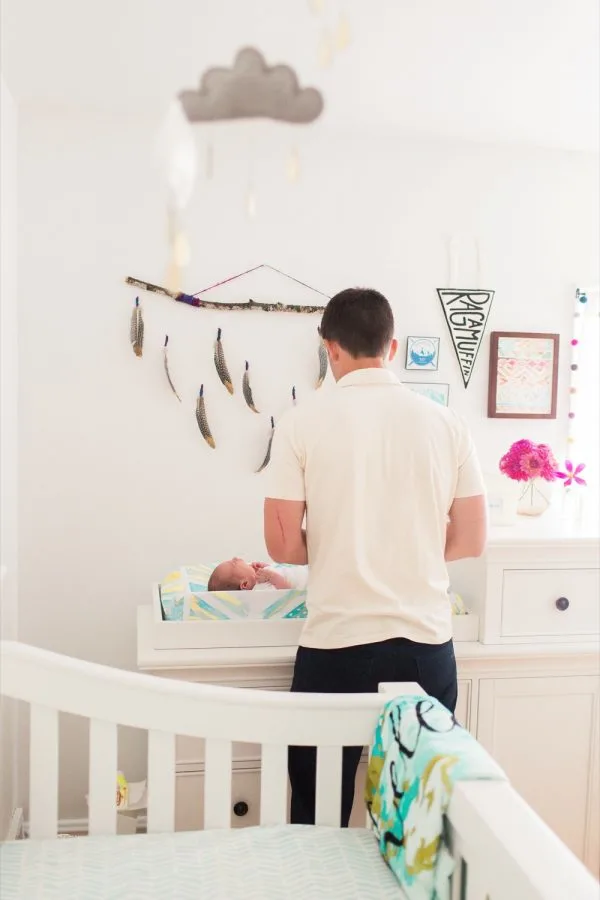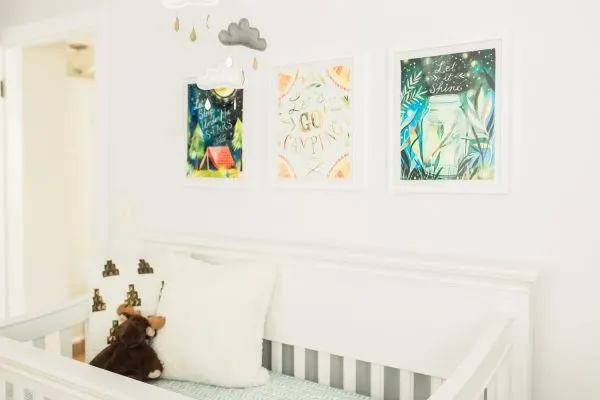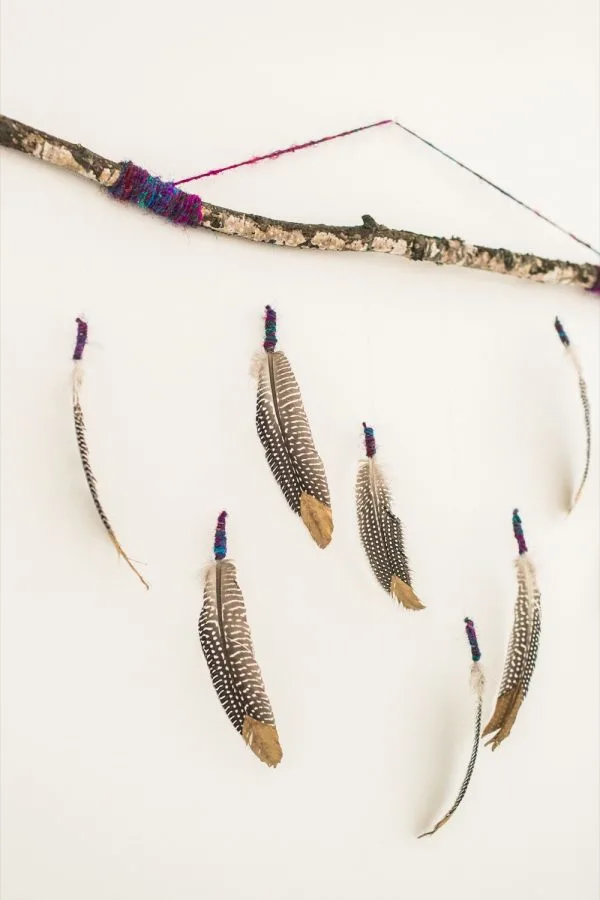 Favorite kids book?
Beautiful Oops – The message is that by using a little creativity you can turn a mistake into something awesome. Love it!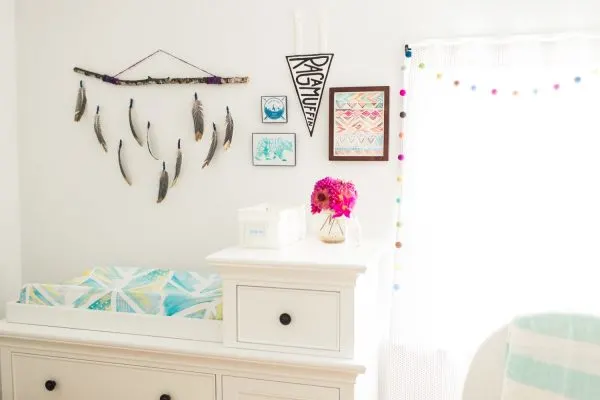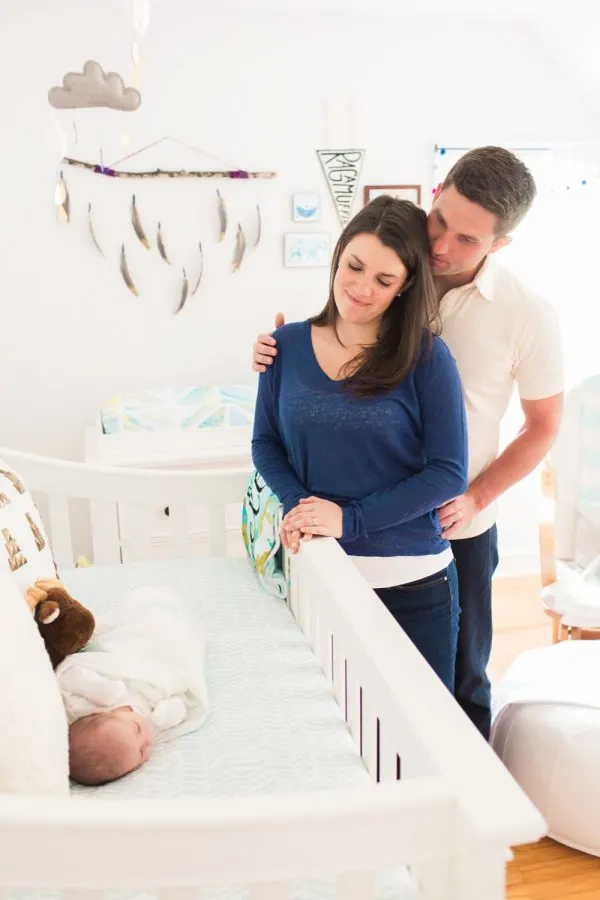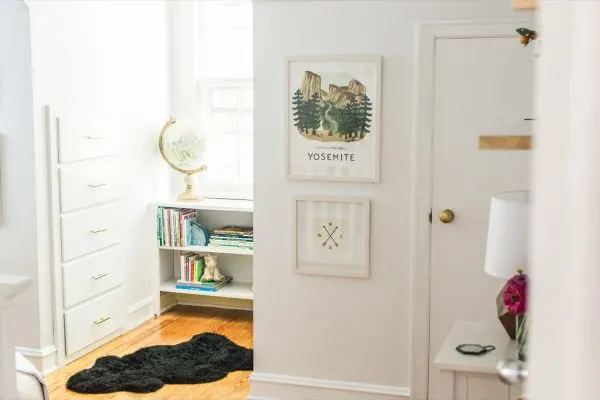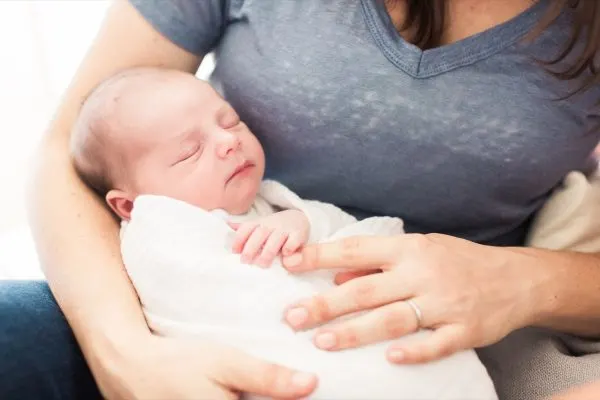 What is your favorite place to shop for kids clothes? How about your favorite place for kids decor?
We're big babyGap fans but I also love the hoodies and sweats from Childhoods. For decor it would have to be Land of Nod and Etsy.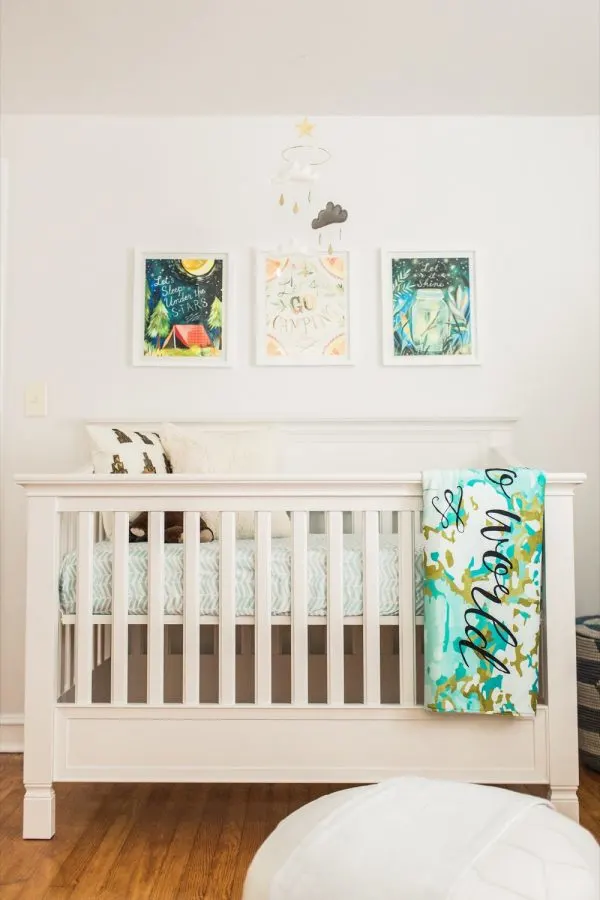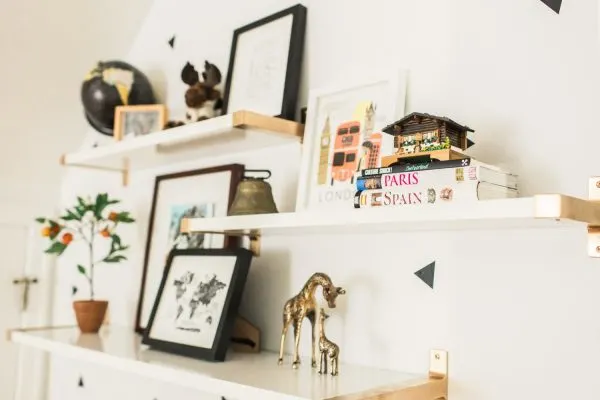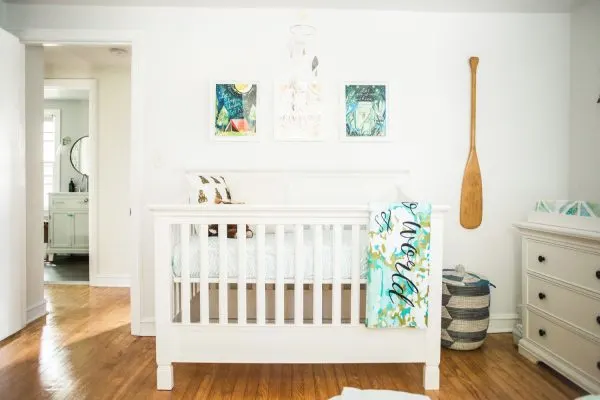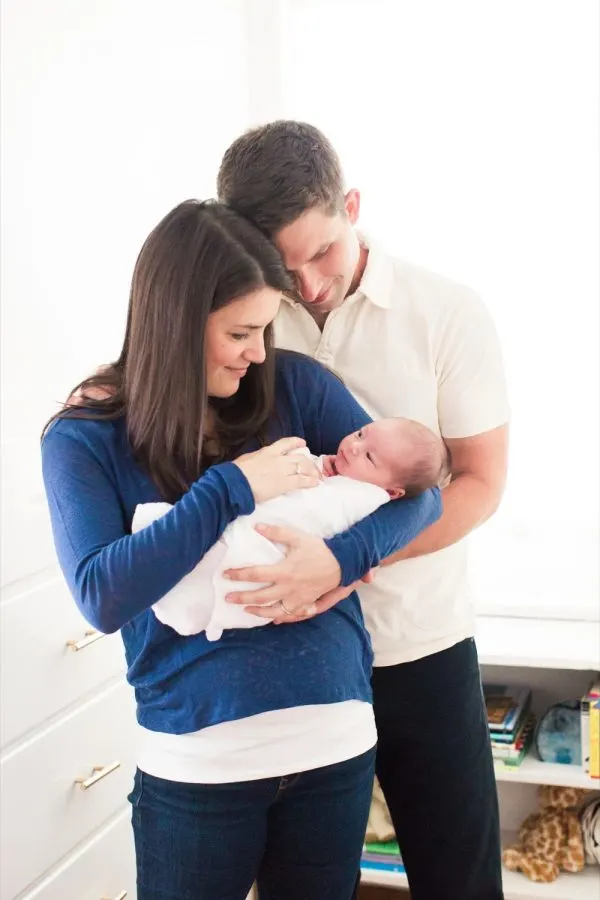 What are you loving about being a mommy so far?
It's a toss up between the cuddles (SO GOOD!) and when his face lights up because he sees me.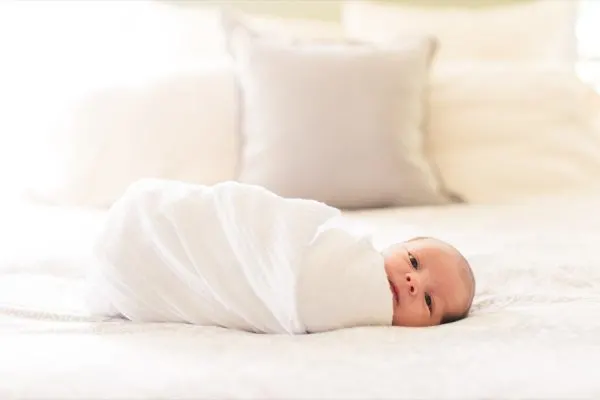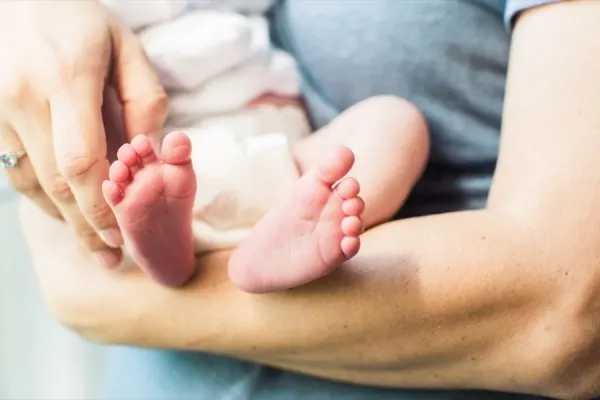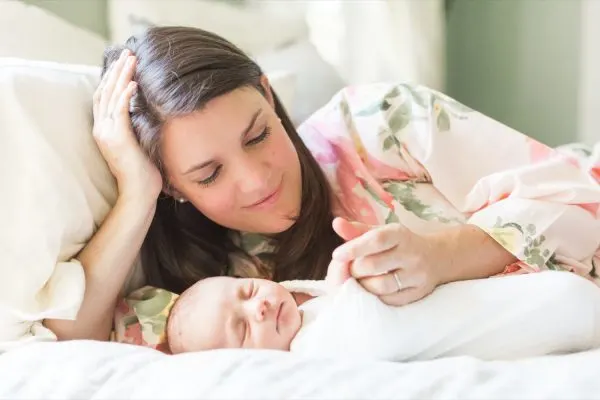 Any advice for new parents in those first few weeks?
I had a great support system in those first few weeks and I believe it made a huge difference. By support system I do mean family and friends who came to bring us food or help clean (so thankful for that!) but I also mean someone (my husband in our case) who politely but firmly said no to guests when we needed some time alone to bond just the 3 of us. It often felt like entertaining the revolving door of visitors was more exhausting than being a new mom! We were excited to introduce Graham to everyone, but it was helpful to spread out visits a bit and to make it a priority to set aside time to hang out just the 3 of us (that wasn't when we were all exhausted at 2:30am.)

[Photos by Denise Weaver of Lauren Fair Photography.]
Sources –
Crib: Pottery Barn Kids | Prints above crib: The Wheatfield | Cloud mobile: The Butter Flying | Crib pillows: Target + Pottery Barn | Crib sheet: LouLou Made | Hello World blanket: LouLou Made | Fabric: The Little Ivie Cloth Co. | Changing table: Pottery Barn Kids | Changing pad cover: Madly Wish | Diaper holder: Bed Bath & Beyond | Round vase: West Elm | Adventure Trail print: Creative Market | Kind & Gentle print: Prints & Printables | Ragamuffin Pennant: Roxy Marj | Zig zag print: The Wheatfield | Felt ball garland: Sheep Farm Felt | Polka dot curtains: Land of Nod | Triangle wall decals: Urbanwalls | Shelves: Ikea | Journey print: Minted | London print: Rifle Paper Co. | South Africa print: WallArty | Map print: Minted | Lamp and shade: Land of Nod | Baskets: Pottery Barn | Nightstand: Pottery Barn Kids | Pony Express print: Rifle Paper Co. | Animal Alphabet print: Rifle Paper Co. | Yosemite print: Rifle Paper Co. | Compass print: Society 6 | Pouf: Land of Nod | Glider blanket: Land of Nod