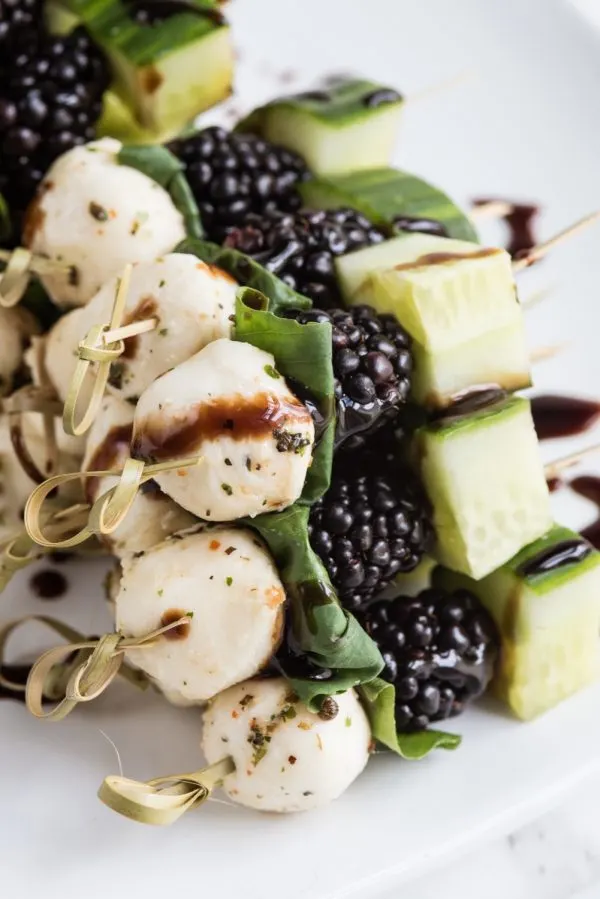 There's something about food served on sticks that people seem to instantly love. Case in point, the antipasto skewers I shared last year were one of your run away favorite posts of the year! (And, guys, they're so damn tasty!)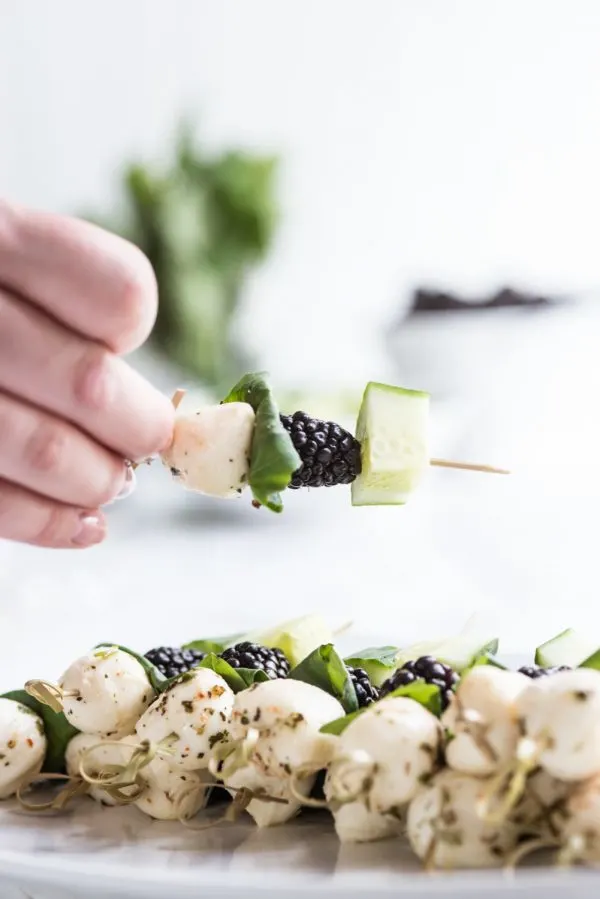 Spearing yummy little bites onto sticks is also a super easy way to serve up delicious, crowd-pleasing party appetizers. You can make them in advance, mix and match a million different flavor combinations and keep everyone begging for more.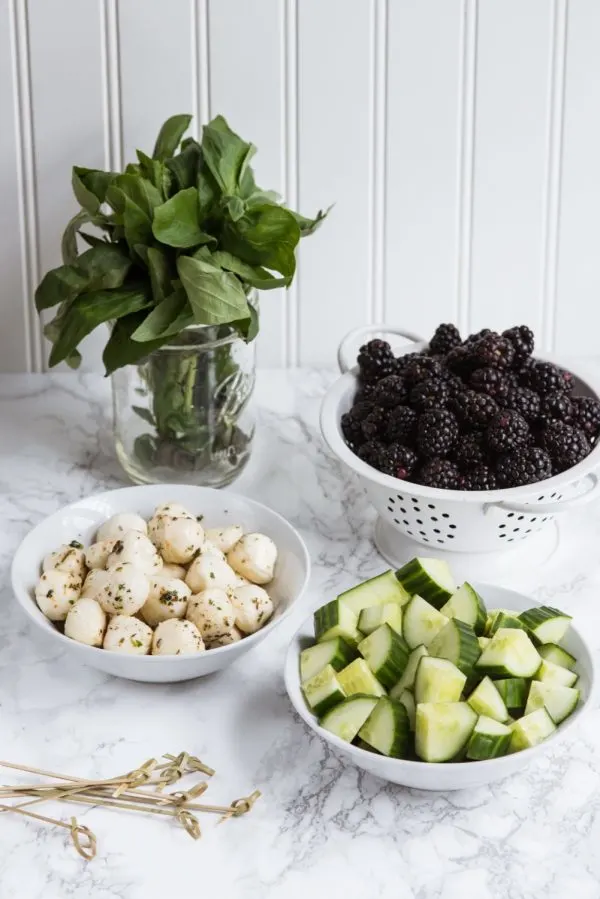 I made these caprese skewers as a play on the classic tomato, mozzarella and basil combination, but swapping out the tomatoes for blackberries and adding a big crunch with a chunk of cucumber. Add a big drizzle of balsamic glaze (which is one of my favorite things ever) and you've got a hit with these ones.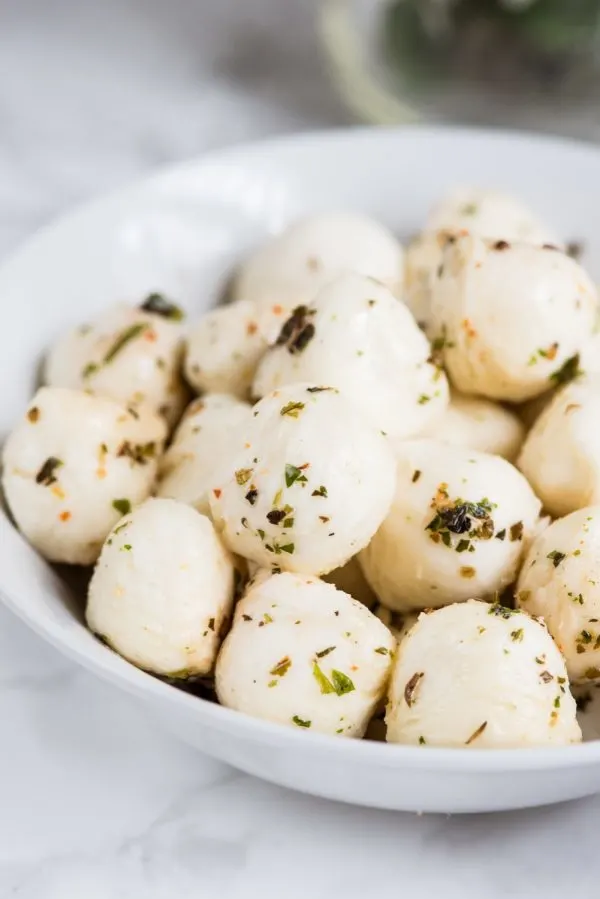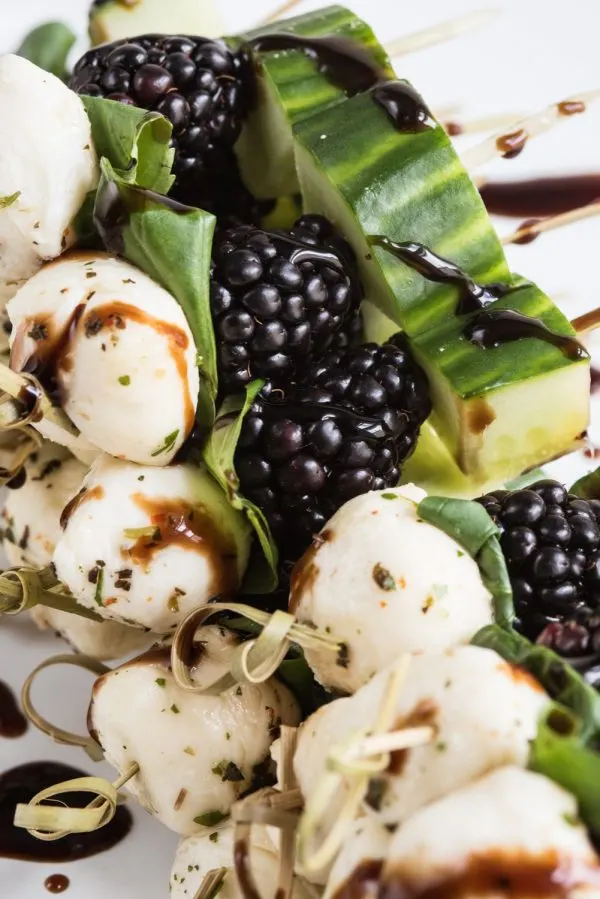 I opted to pick up fresh mozzarella balls that were marinated and seasoned, but I would suggest tossing yours in a bit of olive oil with a pinch of Italian seasoning if you can't find those that are already pre-seasoned. I also prefer English cucumbers with the skin left on for that extra crunch.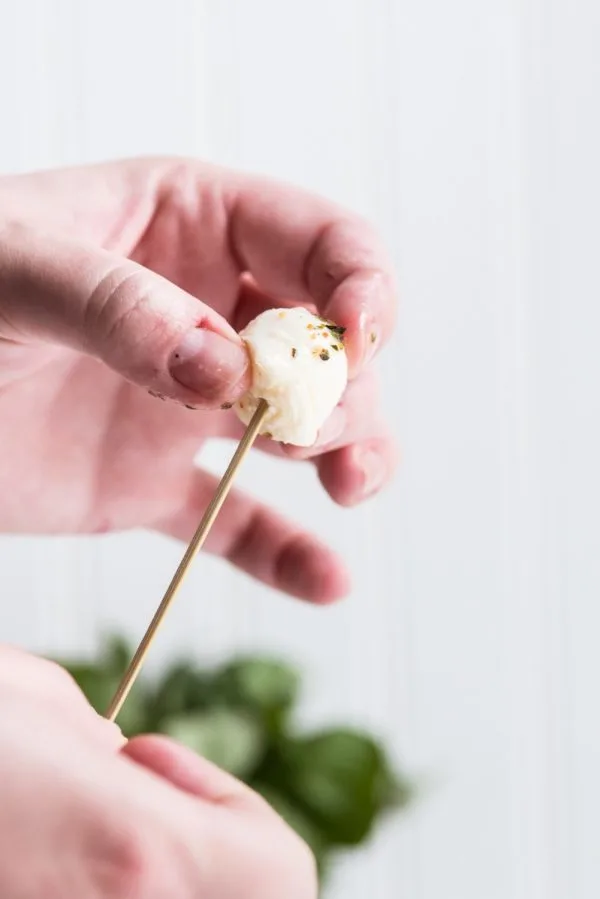 You can easily make these the night or the morning before your party, then just keep them chilled. Leftovers will keep for a couple days in the fridge, just be sure not to drizzle the balsamic glaze on top until serving to keep them freshest.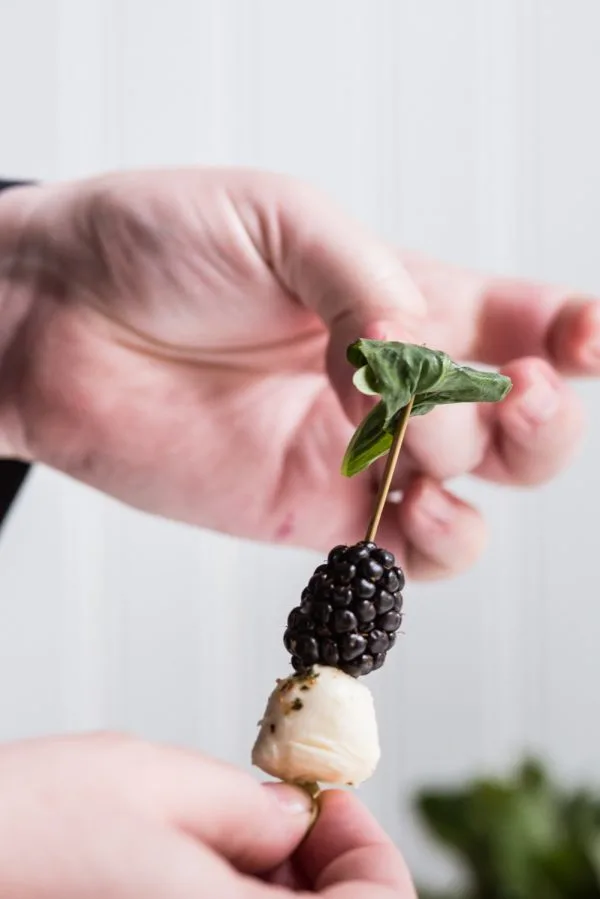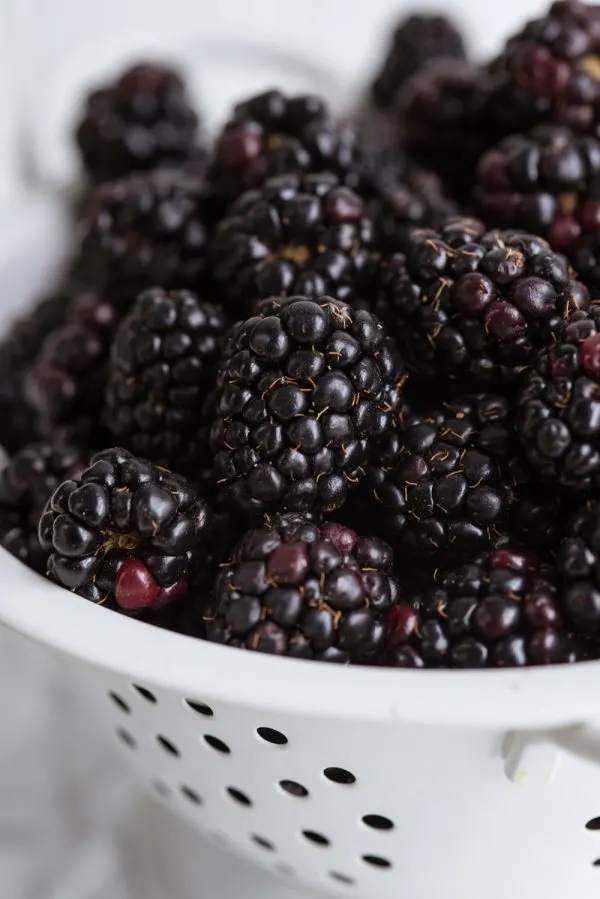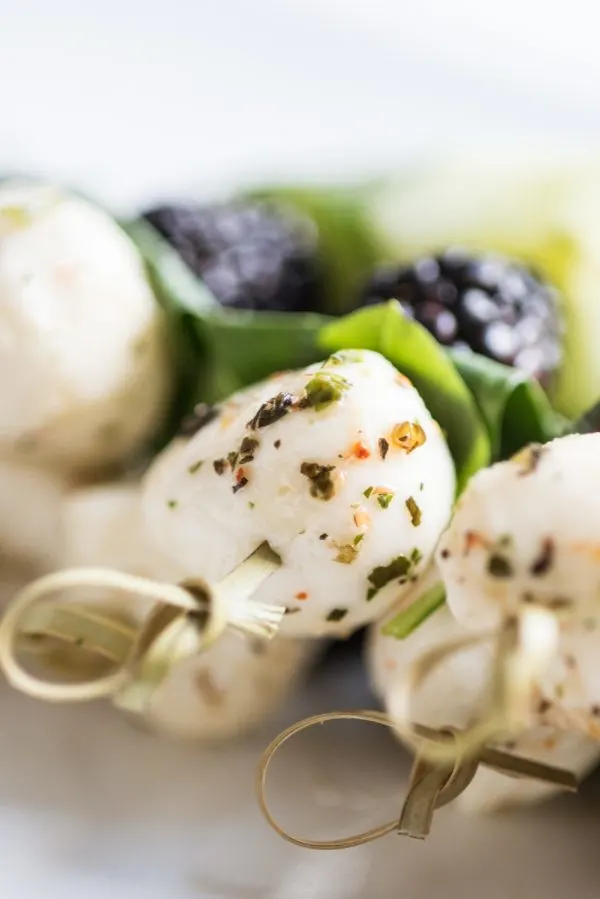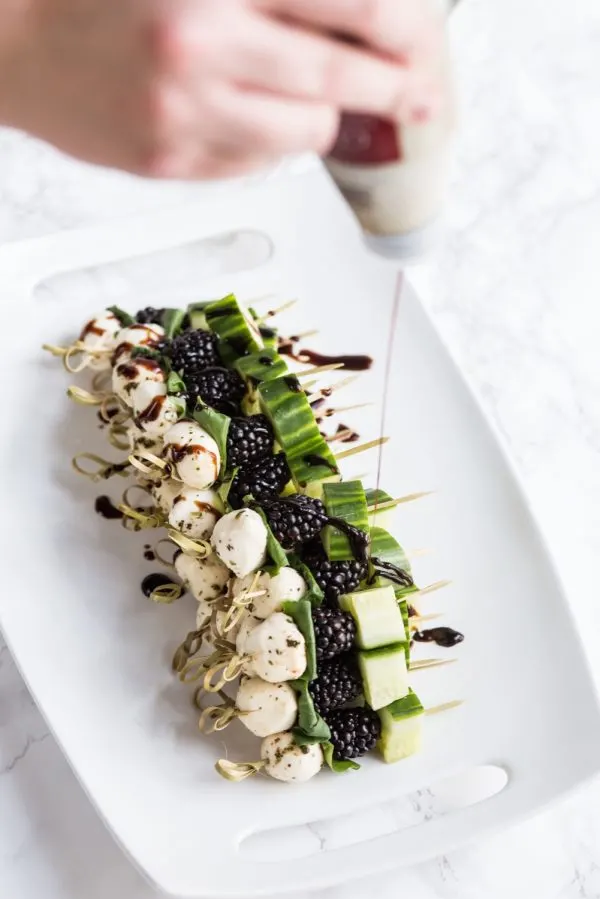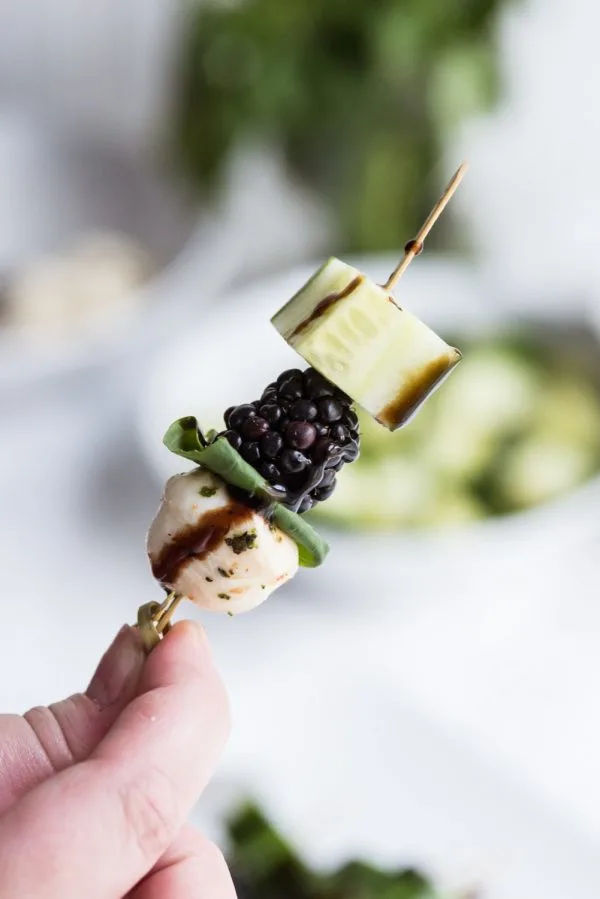 Give them a try at your next party or backyard barbecue! Your friends are seriously going to love them.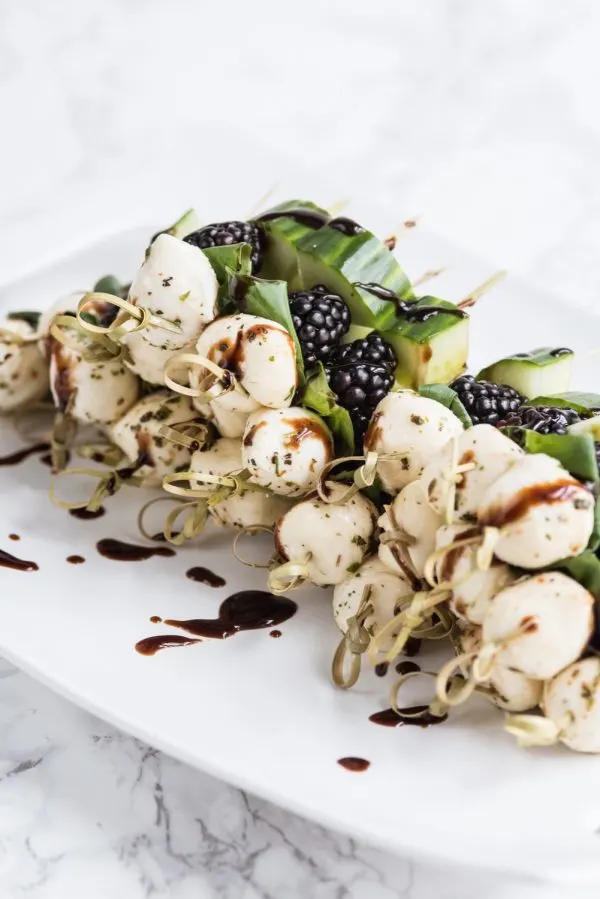 [Art direction + styling by Cyd Converse | Photos by Alice G. Patterson.]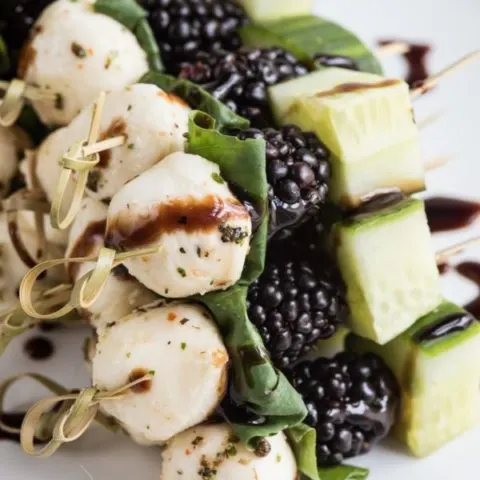 Blackberry Cucumber Caprese Skewers
Looking for easy party appetizer recipes? Look no further than these delicious blackberry cucumber caprese skewers!
Ingredients
25 mini fresh mozzarella balls
25 blackberries
25 basil leaves
25 cucumber chunks
Balsamic glaze
Bamboo skewers
Instructions
Using 3″ bamboo skewers or similar, layer your ingredients starting with the mozzarella balls, then a folded basil leaf followed by a blackberry and a chunk of cucumber.
Line a tray with your finished skewers and refrigerate or serve right away.
Drizzle with balsamic glaze right before serving.
Notes
If you're serving these as a party appetizer, maximize your prep time by preparing these the night before or earlier in the day. Hold off on adding the balsamic drizzle until just before serving.