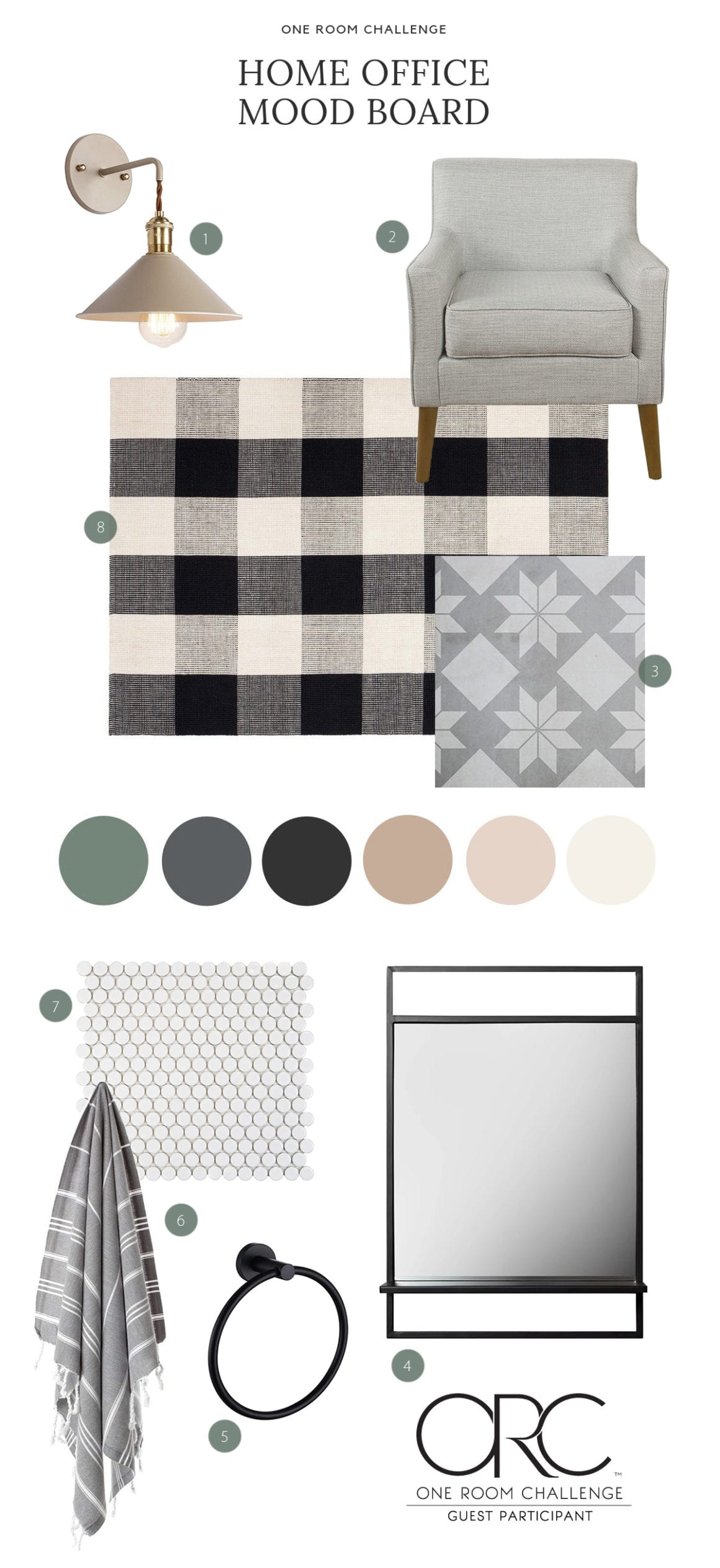 I'm excited to check in on the progress with my One Room Challenge makeover! (Follow the One Room Challenge to see more than 300 room makeovers!) I'm making over our home office/den and the adjoining powder room. This week I made a bunch of progress with design direction and painting. We'll talk about the latter in a moment, but first – here's a peek at the mood board I put together this week showing off some of the elements that will be appearing in each room and starting to focus the color palette a bit more after kind of getting distracted away from my original vision.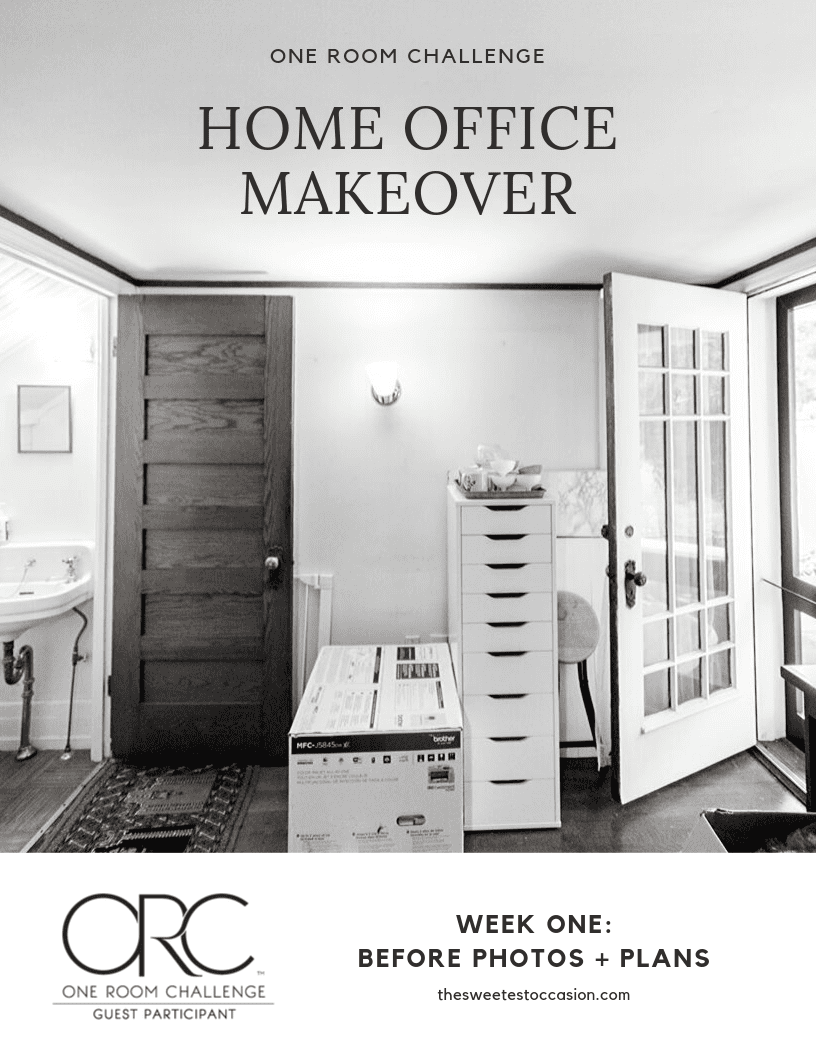 I am so excited to be joining my first One Room Challenge as a guest participant! If you're not familiar with the One Room Challenge, it's a semi-annual design extravaganza where bloggers, content creators and Instagrammers make over a room in their home in six weeks while sharing weekly updates. I've toyed with the idea of doing it in the past, but this time I'm officially on the bandwagon and so excited.
When I was a kid I always had a camera in my hand. I didn't know then that photography was a career. Heck, the internet had yet to even be invented. But I would spend hours styling the wardrobe of my sister and my cousins, and then pose them in various scenes to take their photos. I loved every minute of fiddling with a camera.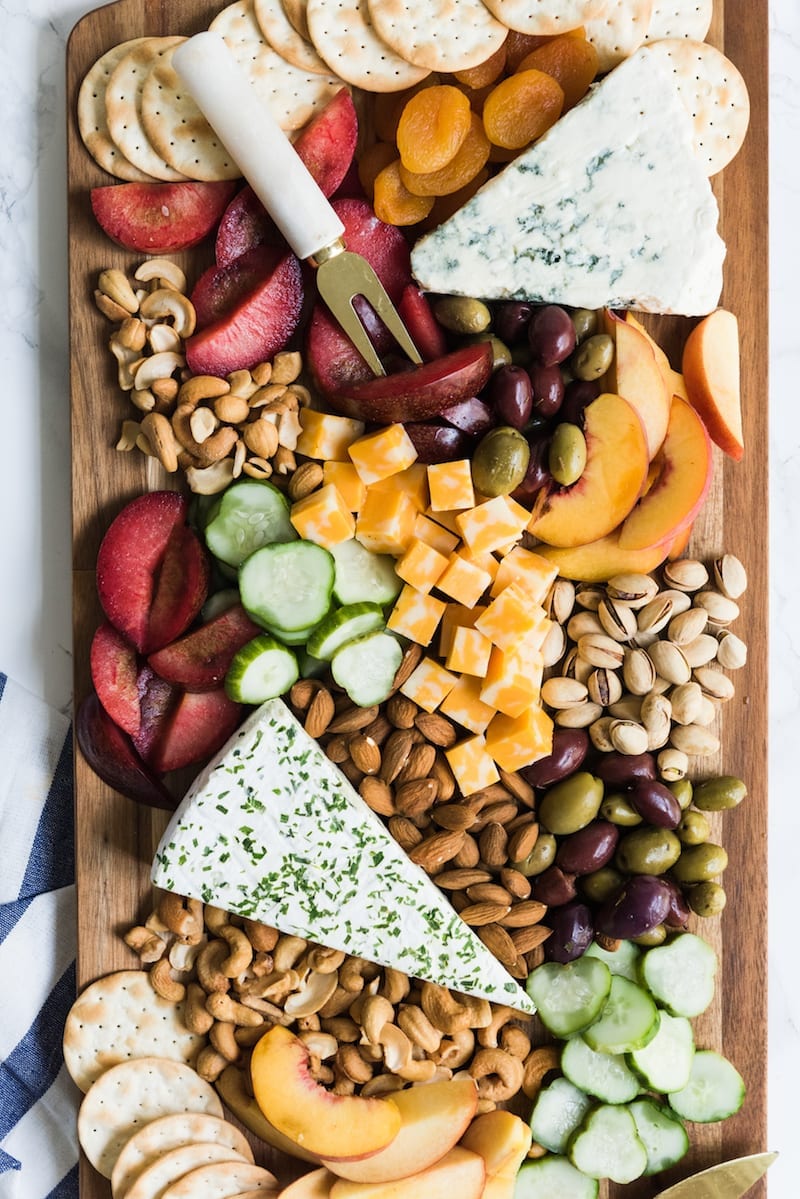 I'm pretty sure that a great cheese board makes the perfect party appetizer no matter the occasion. I'm convinced of it, in fact. In full disclosure, I actually think a cheese board makes the perfectly easy dinner, too! Just give me all the cheese, please. This cheese board is sort of an ode to late summer and the fruits and veggies spilling out of gardens and farmer's market bins right now.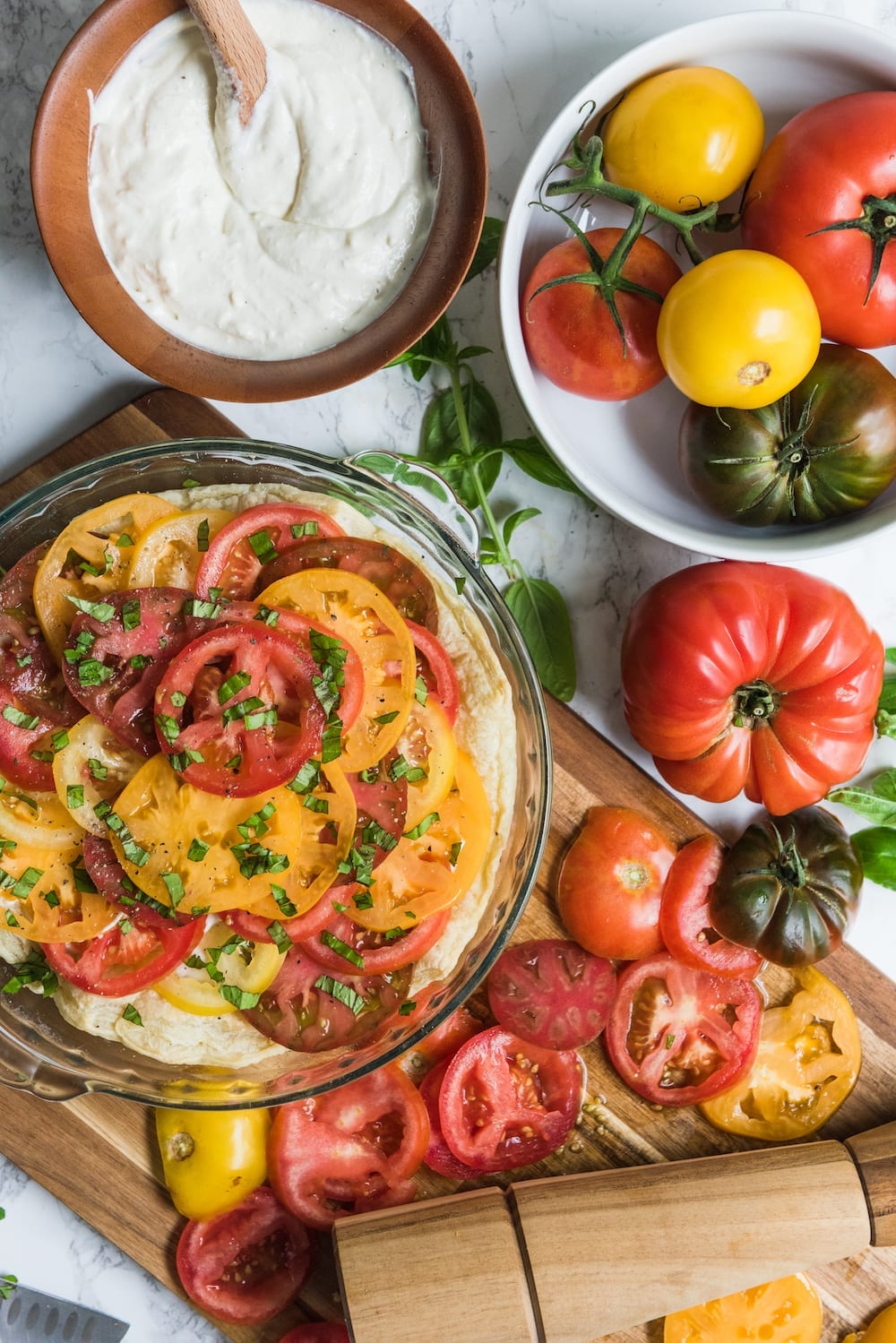 I love an easy recipe for summer parties, easy weeknight dinners and just generally maximizing my time spent enjoying summer versus being tethered to the kitchen. This fuss-free tomato tart recipe is just such a dish! It makes the most of ripe tomatoes fresh from the garden or farmer's market. It's light, tasty and perfect for bringing to a summer potluck.
The Sweetest Occasion on Instagram
Catch up on the Latest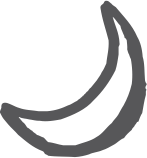 Back to Top