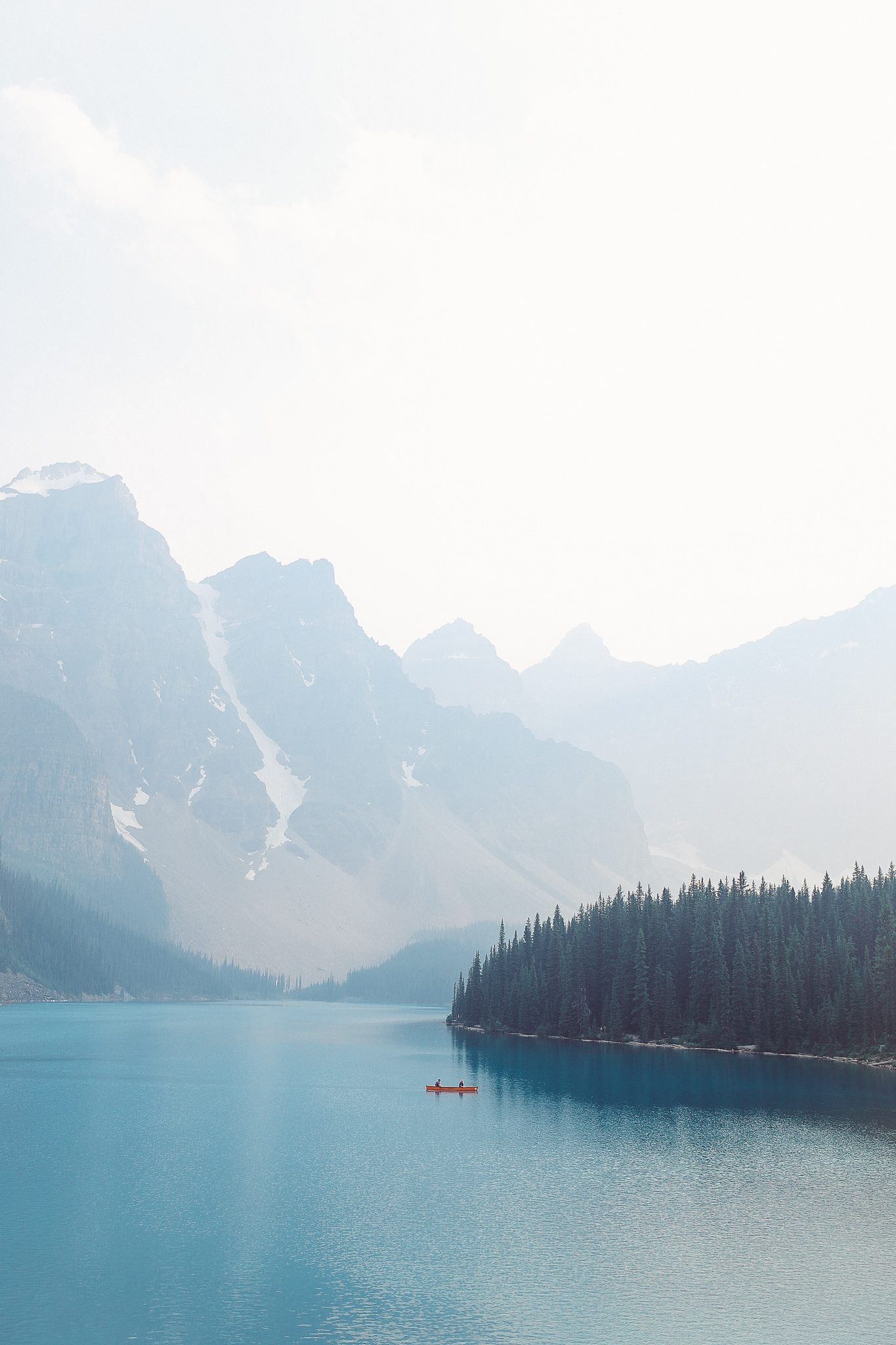 For nearly 10 years now I've been obsessed with going to Banff National Park. It's a dream that both Bob and I share. In fact, we have the ultimate bucket list goal of visiting all of the U.S. National Parks in our lifetime. We've visited some individually, but we need to revisit those so that we can hit them all together. (So, why not start by visiting a Canadian National Park, right?!) We skipped a honeymoon when we were married back in October, with the full intentions of doing a belated honeymoon/first anniversary/Bob's 40th birthday trip this year. Banff it is. (I previously mentioned this trip when sharing my goals for 2018!) This is our total, ultimate bucket list trip. Of all the places we want to experience across the world, Banff has been calling to us for so long. Game on. It's time. We're leaving the kids behind and we're heading off to Banff! We're still in the planning stages of our trip, which is why I thought it would be fun to share how we're planning our trip and what we're taking into consideration as we get ready to book flights and accommodations. Banff is one of those places that people go crazy talking about when it comes up in conversations. If you've seen photos of Banff or any of the surrounding lakes, chances are it's on your bucket list too, so I am going to share our planning process and, of course, loads of photos while we're there and recapping our trip once we're home. So, let's go to Banff!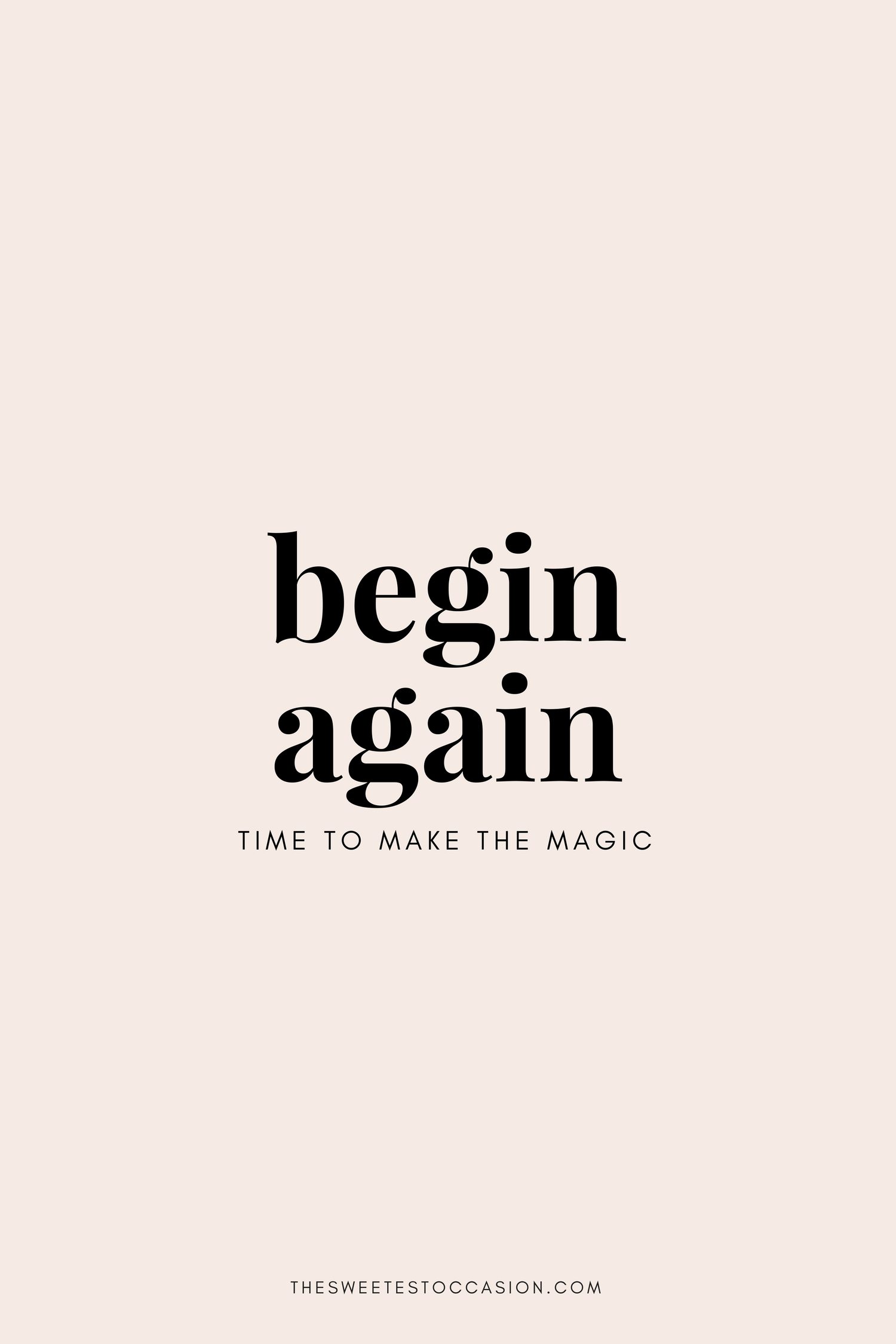 Friends, I don't know what it is, but January is kicking my ass. Again. This has happened the last couple of years, too, and it is endlessly frustrating. I love the holiday season, both personally and professionally. It's my favorite content to brainstorm, concept, shoot and share and by the time the new year hits it's almost like I've used up all my creativity stores and it takes a few weeks for that part of my brain to kick back into gear. Add in a horrible cold/stomach bug/persistent fever situation for Emerson last week (the cold part of which is still lingering) and I have just not had a whole lot of luck getting back into a rhythm. It's an annoying way to start the year, if I'm honest, because everyone else seems to be fired up and ready to take names in 2018 and I'm over here snuggling a sick toddler and spinning my wheels.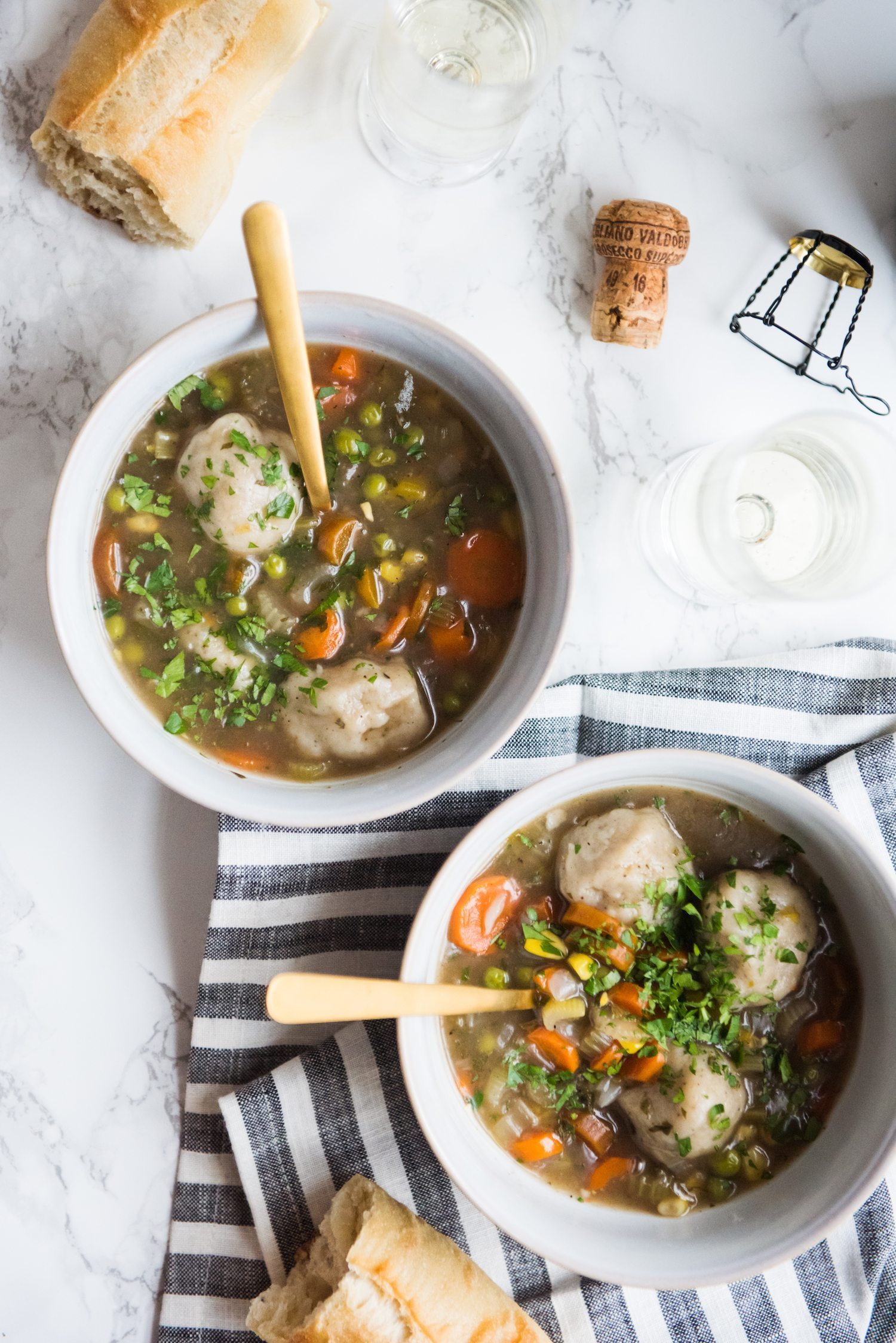 I had a very sick two year old on my hands all of last week. High fevers, a cold, a touch of a stomach bug. It was also sub zero temperatures most of the week, with wind chills hitting -30 far more than once. It was a long week, for sure. The kind of long week that always seem to fall during the darkness of winter when you're resisting the need to take down your holiday decor and already longing for spring. One of those. Basically, it was a "warm bowl of soup and all the wool blankets" kind of week, a week that practically begs for my favorite homemade veggie soup with vegan dumplings. This is the very best "chicken soup" recipe for those of us who don't eat chicken, but still need that warm, yummy hug of a dish to make you feel better on crappy winter days when your kid's fever won't break and the air outside hurts to breathe.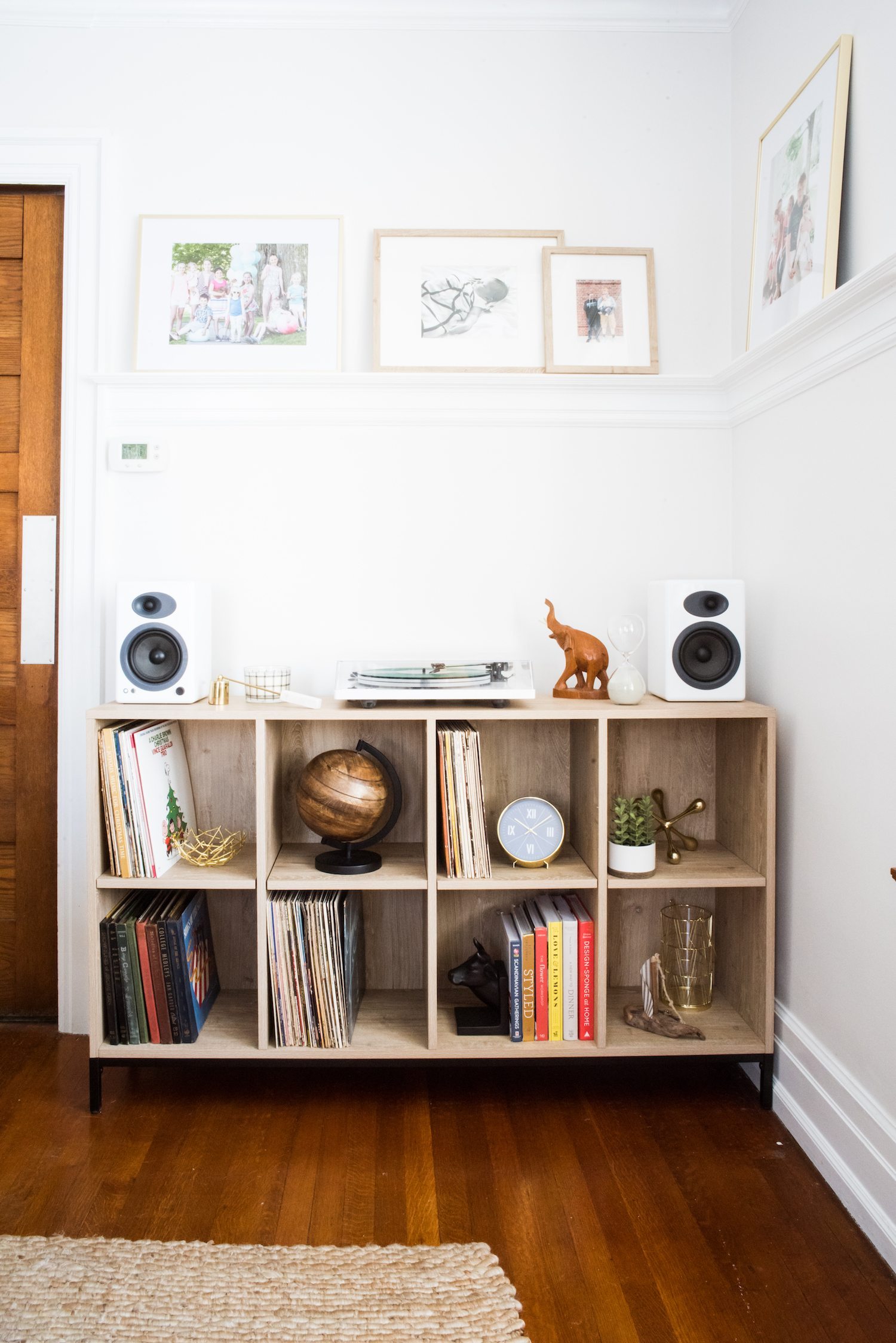 A few months ago I found myself really really wanting a record player for our dining room. As a kid my grandmother always had a record player and stacks of vinyls that she'd play all the time (alongside her impressive 8 track collection), and lately it's just been something I've felt would make an amazing addition to our home. By now those of you following along on Instagram know that we made it happen and have been sending me tons of questions about which turn table we chose, how it sounds, which speakers we have to go with it, and a myriad of other questions. Apparently we aren't the only ones wanting a little vinyl in their life! Today I am sharing all the details on our particular setup, a review on how we're enjoying our particular components after a couple months of use, and thoughts on other options you can check out depending on your budget and interest level. Spoiler alert! We love the addition of a record player to our home and definitely don't think we'd ever go back to not having one.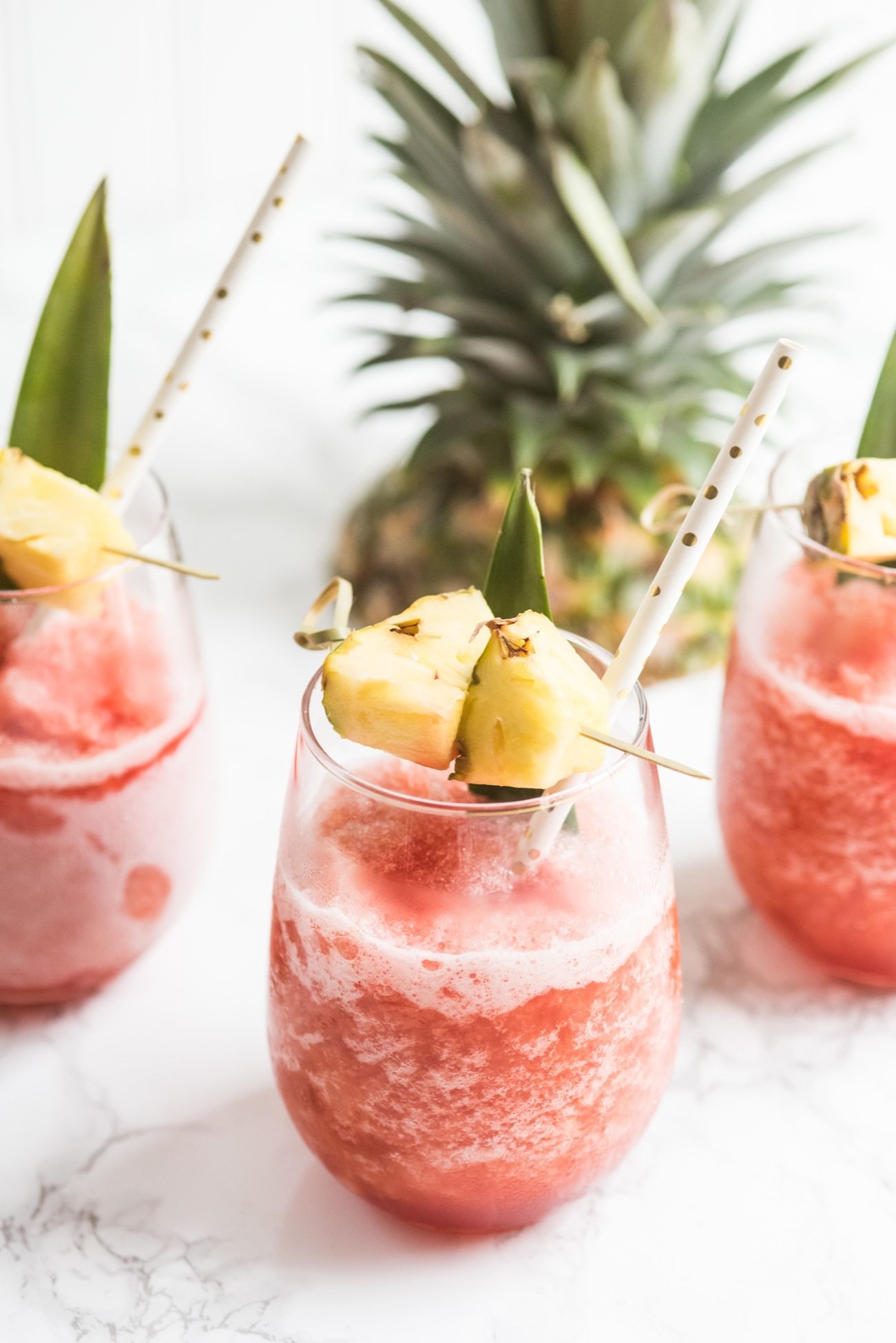 Happy 2018, friends! As I've done for several years in a row now, I'm easing into January today with a little look back at some of your favorite posts from the year before we jump into the New Year. I usually like to start January a bit slower, spending more time with Baby E, reading a good book or two, and taking time to reflect, make plans and dream up ideas for the year ahead. In so many ways 2017 was truly a banner year, which I'll ruminate on more later, so I loved taking a look back and digging very unscientifically into the archives to come up with the best of 2017. It's hard to believe but The Sweetest Occasion turns TEN YEARS OLD in 2018 so I have every intention of making this year the very best one yet in terms of the content we're producing, the ways I'm connecting with you and in general just trying to take things to the next level this year. I have no clue what that means just yet, but I'll be working on it! In the meantime, here are 17 of your favorite posts from the last year. Enjoy!
The Sweetest Occasion on Instagram
Catch up on the Latest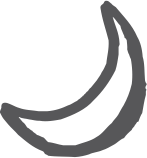 Back to Top