Are you dying eggs this Easter? I haven't dyed eggs in years, but this year something about it was calling my name! Here's a quick, easy DIY you can do with your little ones (or other big ones!) to tell the world just how much you love Easter.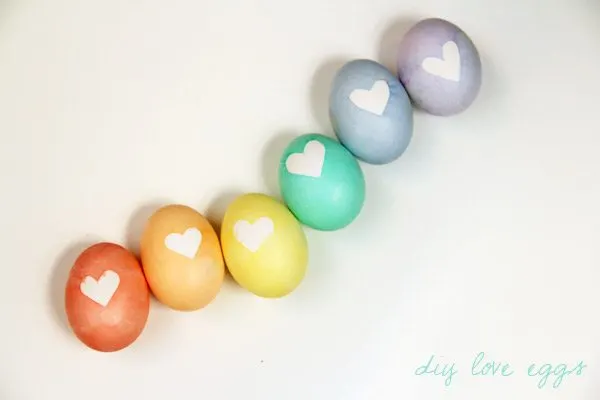 Supplies –
eggs
egg dying kit (I used a Paas standard 6-color kit)
white vinegar
masking tape
scissors
optional: muffin tin
Start by hard-boiling your eggs if you wish. Let them cool and prepare your dyes. If you're using a muffin tin, place one color tablet in each muffin cup and fill each cup just under half-full with vinegar. Let the color tablets fully dissolve.
Using masking tape and scissors, cut out one heart per egg. Apply the hearts to the eggs and smooth the edges firmly and carefully, to ensure that no dye seeps underneath.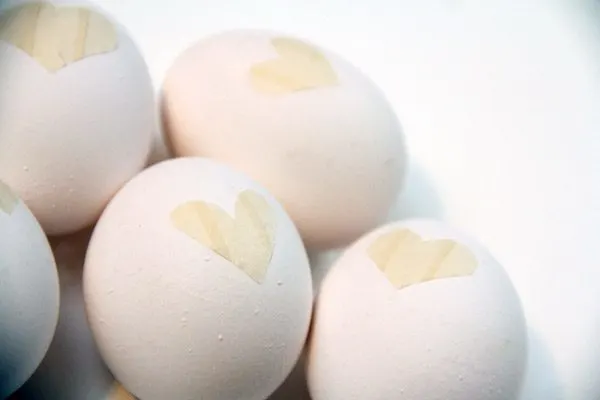 Dip your eggs into the color. I wanted a very light pastel color so I only left the eggs in the dye for a few seconds each. If you'd like a more saturated color, leave the eggs in longer.
Remove your eggs and let them dry. If you're using a muffin tin, the empty cups are a great spot for drying. Once the eggs are mostly dry, peel off the hearts.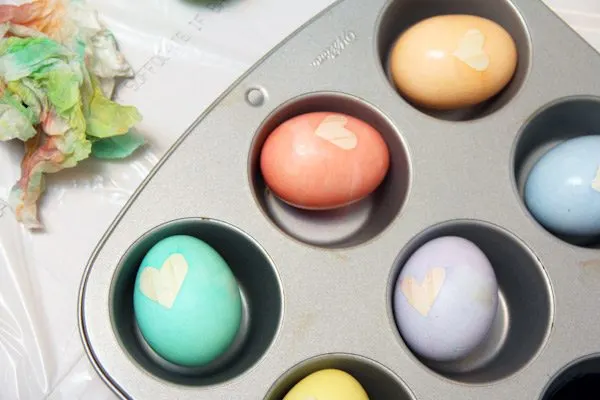 You're done! Set the eggs out to admire, hide them for an Easter egg hunt, or give them to someone you love. Happy Easter! xoxo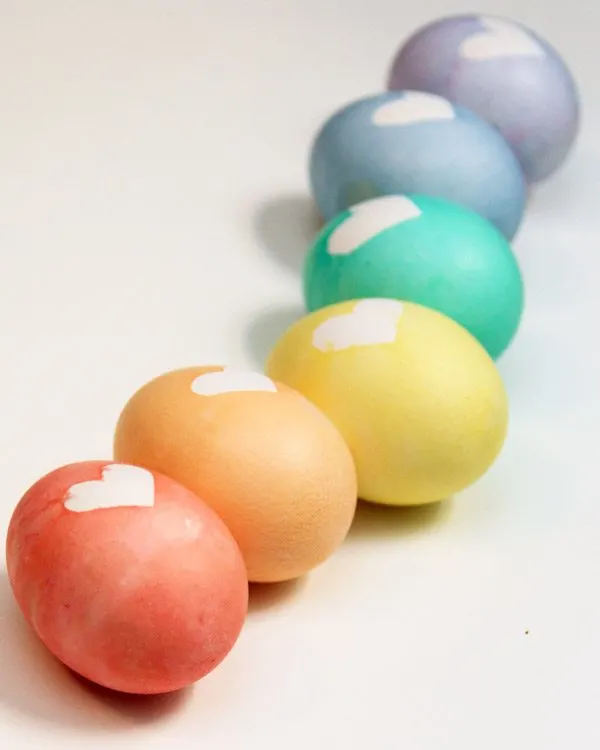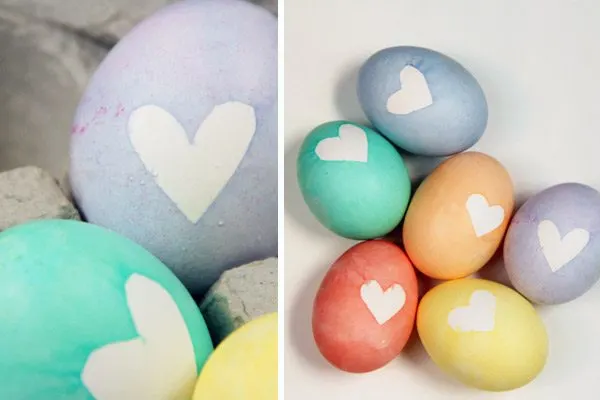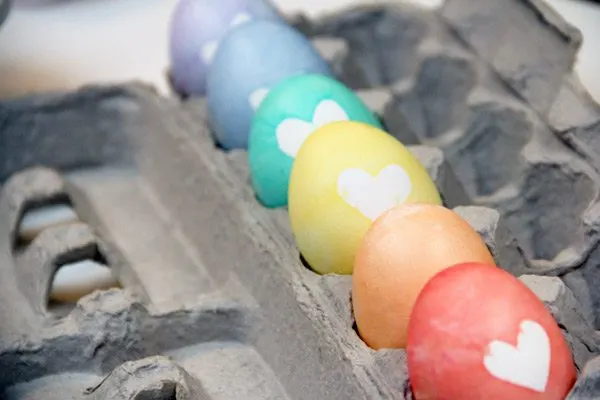 {Photos by Lovely Indeed for The Sweetest Occasion.}