I posted this birthday party, the first birthday celebration of little Madeline, a few months ago on the Smock blog for our Smock Real Party feature and since then it has remained one of my favorite events. It's both eco-friendly and completely adorable, with all of the details lovingly designed and crafted by Madeline's mom, Seana. This party is proof positive that you need neither an extensive budget nor an extensive guest list to create a truly memorable occasion. In addition to Madeline and her parents, there was only a very small handful of guests, but that did nothing to put a damper on the excitement at this joyous celebration.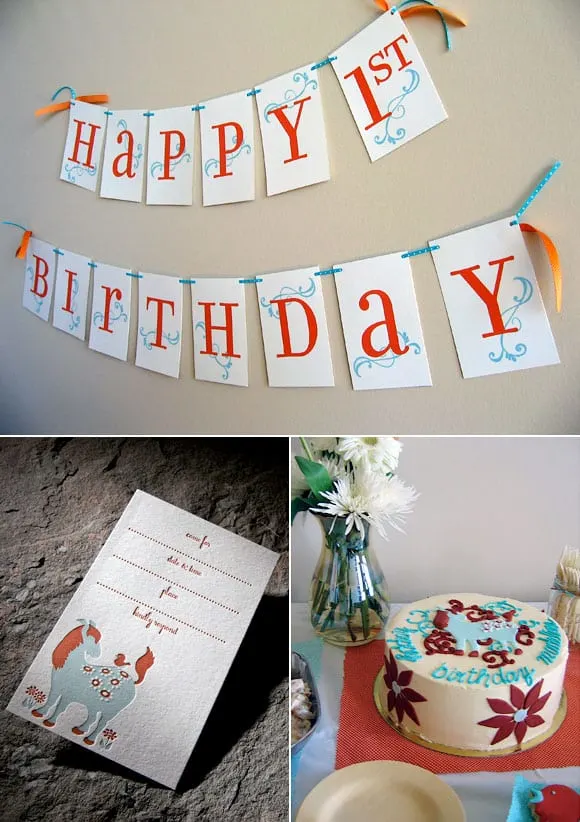 When planning the party, Seana's design inspiration came from Smock's eco-friendly fill-in letterpress party invitations, sustainably printed on bamboo paper, which she picked out for the event. She then worked with Bleeding Heart Bakery in Chicago to create the amazing cake and cookies, based on the invitation design. Bleeding Heart is an organic bakery known throughout Chicago for their daring cake creations – they also made a cute smash cake just for Madeline. Personally, I love the idea of birthday boys and girls of all ages getting a cake of their very own on their special day!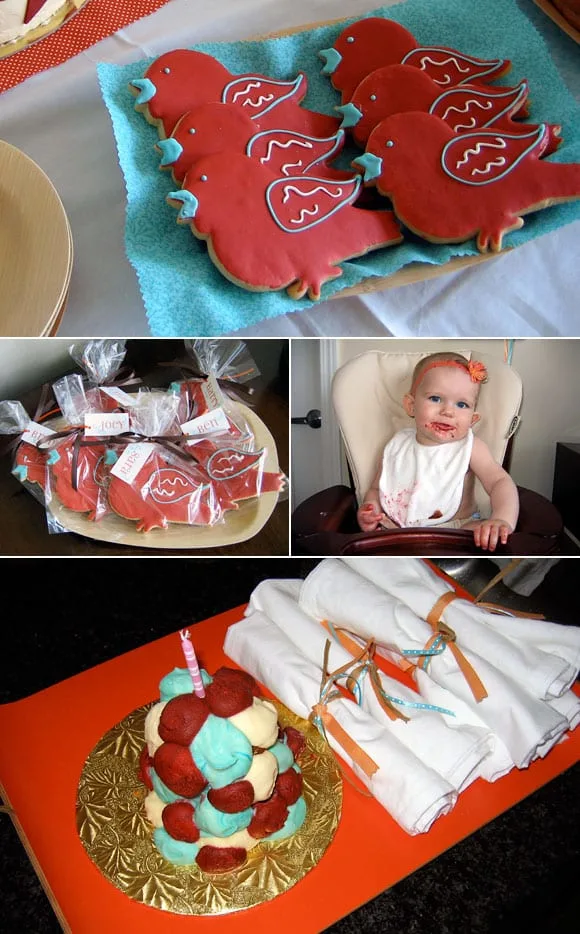 Seana and her family make an effort to live as green as they can, so that was a careful consideration when planning Madeline's party. She kept party decorations limited to thoughtful, handmade and reusable items she plans to use for years to come. She designed and crafted a cute Happy Birthday banner as well as colorful fabric bunting that also featured photos of Madeline during her first year. Seana plans to reuse both every year as Madeline grows up.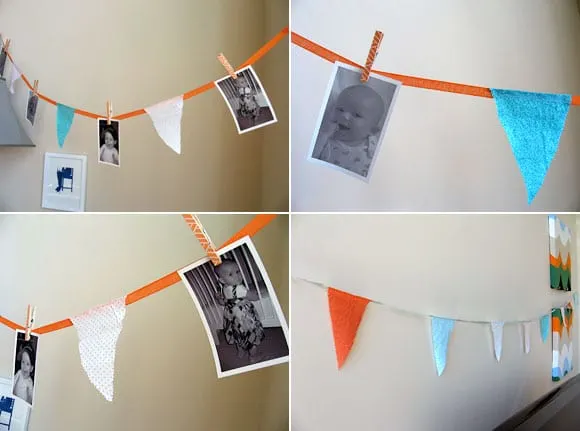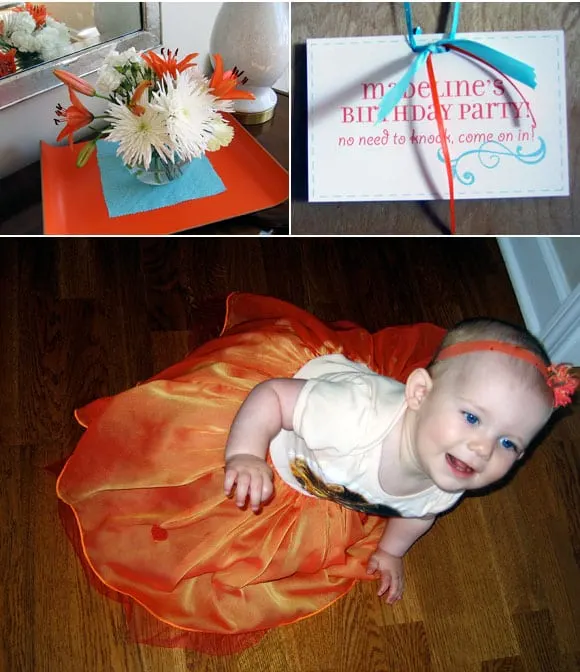 The menu consisted largely of produce from the family's CSA membership and was supplemented with great, fresh and local ingredients. Seana used disposable, compostable bamboo plates from Bambu and Potatoware, disposable utensils made from potatoes.
According to Seana, "It was not a very large party, just a few of our close friends and their kids but it was such a nice way to get together to celebrate our little girl's first year. Madeline is the joy of our lives; she is such a happy one year old and she thoroughly enjoyed her party. We look forward to many more birthdays in the future!"
Thank you so much to Seana for letting me share Madeline's adorable party. You can check out Seana's two great Etsy shops, Pete & Mabel, and Seana Strawn, as well as her blog for more of her endless creativity. For even more insight into the planning and inspiration for Madeline's birthday party, be sure to visit the Smock blog for much more.
{Photos via Smock.}