Friends Emily and Hannah recently hosted a buenos noches fiesta themed dinner party as a part of their dinner club. (Basically an excuse to get together, host a great party and then cook, decorate, and photograph to their heart's content. Love this, don't you? We should all start a dinner club.) For this dinner party they either thrifted or handmade all of the party decor and served up lots of sangria and Dos Equis.
The place settings were particularly fun with cool glass Coke bottles filled with small plastic pinwheels, DIY Shrinky Dink mustaches Emily crafted the afternoon of the party and little pennants with each guest's name in silly Spanglish to assign seating for the party. They then used bangles and bracelets of all different styles and colors as large napkin rings, and included sparklers at each seat for a little after dinner fun.
Leaving no detail to chance, each seat was covered in a brightly colored shawl or South American inspired vest and a sombrero. The gentlemen were gracious enough to lend the ladies a hand and strung lights and DIY tissue pom-poms above the tables, as well as stringing a bandana bunting (tied-together bandanas) around the back patio door. After dinner there were sparklers, a pinata, a big bonfire and blankets to cuddle up.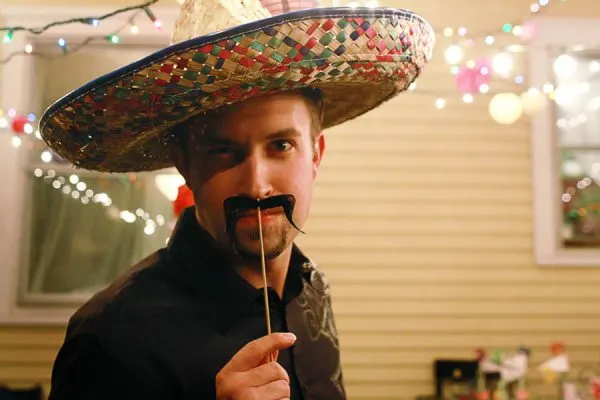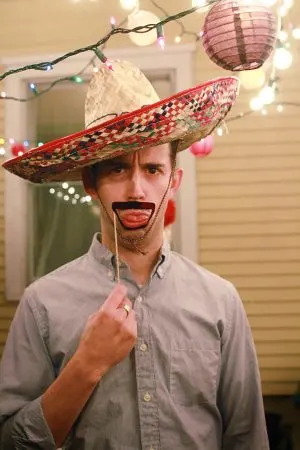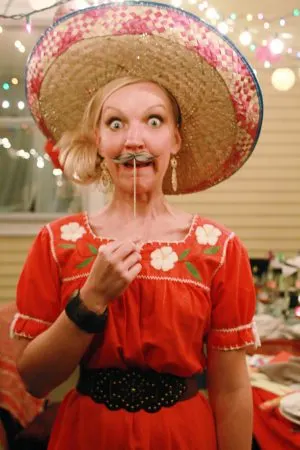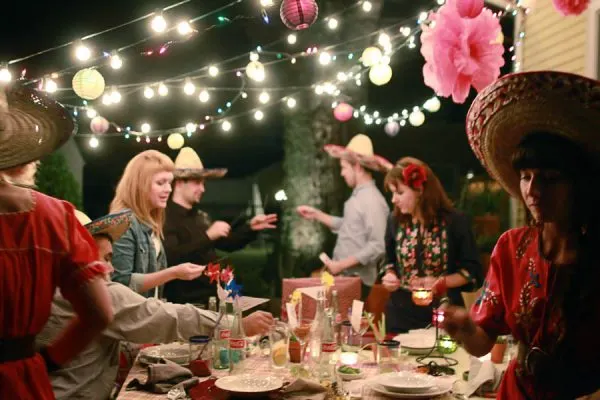 A huge thank you to Emily and Hannah for sharing their fabulous party with The Sweetest Occasion and inspiring me to start a dinner club. Anyone else feeling like sangria about now?
{Photos by Emily O. Photography.}