Hey there dolls! It's Chelsea again, from Lovely Indeed, swinging by to share a glittery little DIY. Today we're making a sweet, simple cake topper for your next festive occasion.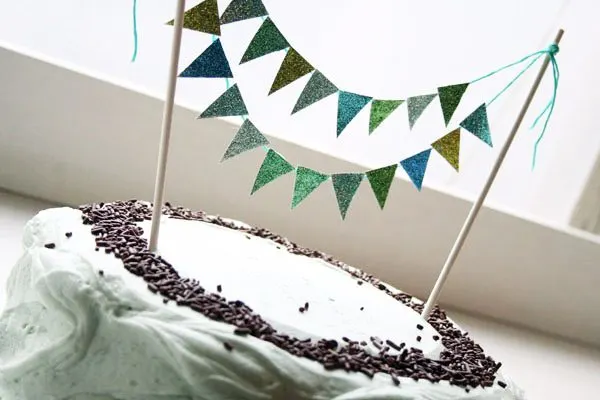 Supplies –
embroidery thread
cardstock
Elmer's glue
glue gun
glitter
tall lollipop sticks
Start by cutting bunting flags from your cardstock, one inch tall and 2 centimeters across the top. Depending on how large your cake is, you may need more or fewer flags, but a 9-inch cake needs about 20.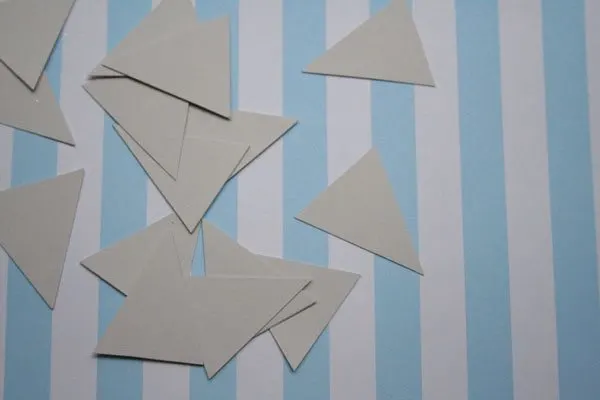 Next, spread Elmer's on each flag and sprinkle with glitter (I used shades of blue and green from Martha Stewart's Glitter Set.) Let them dry, then arrange the flags into two rows in an order that makes you happy. Cut two lengths of embroidery thread, each about 18 inches.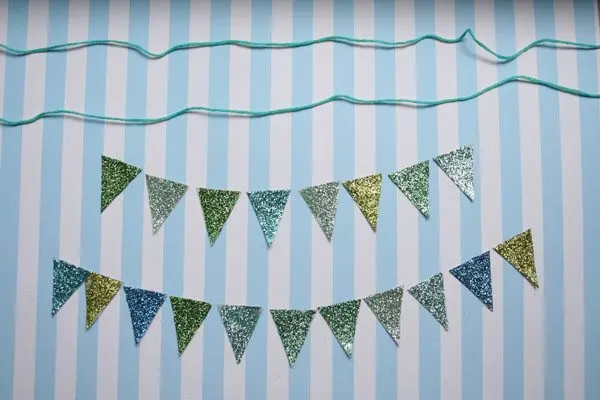 On the back of each flag, put a small dot of hot glue and sink the embroidery thread in. Continue until all of the flags are glued. For this 9-inch cake, I used 8 flags on the upper thread and 11 flags on the lower thread.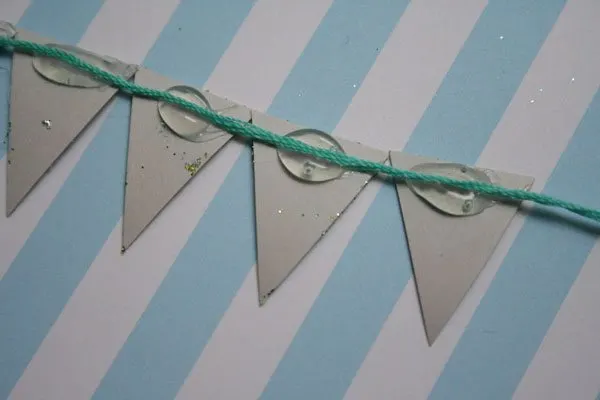 Tie the two threads together on both ends, making sure that the flags fall in two swags.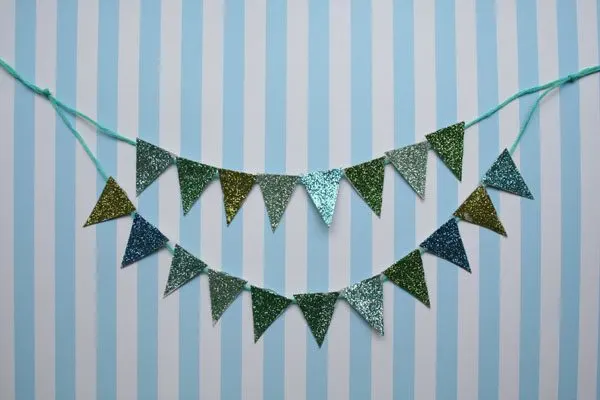 Secure the bunting to two lollipop sticks, either by knotting or gluing the thread to the sticks. Push the lollipop sticks down into your cake, and you're done! Stand back, admire, and eat. Have fun, DIYers – until next time! xoxo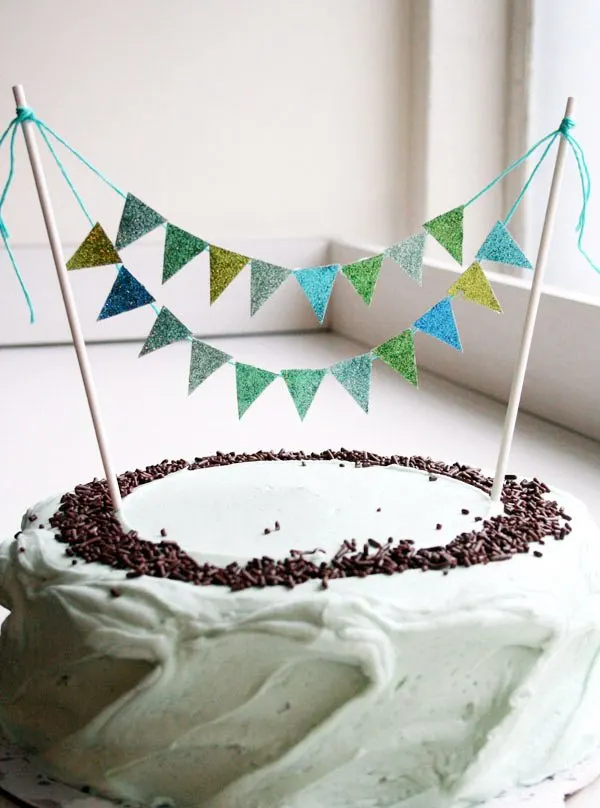 {Photos by Lovely Indeed.}