Hi! It's Jenny with Hank + Hunt bringing you a little back to school printable party! Henry starts kindergarten on Wednesday so I made this cute little printable collection for his very first day of big kid school. Download the printables to get started – I hope you enjoy it!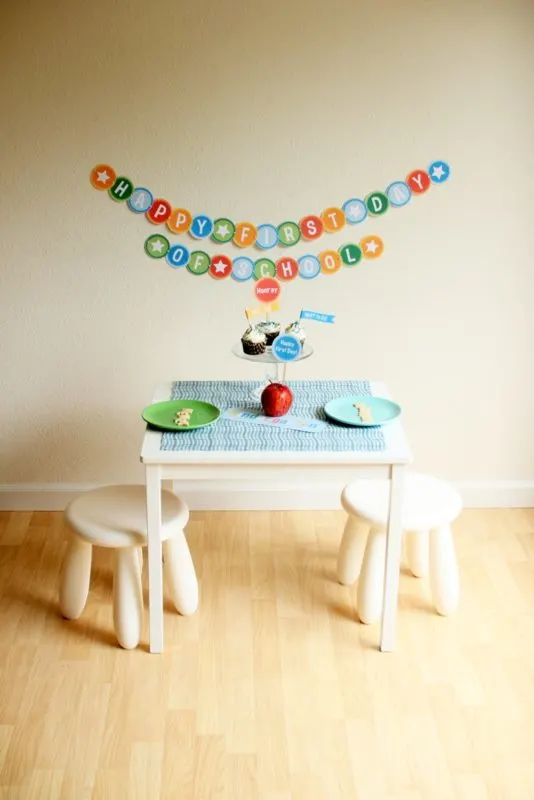 Cut out the banner with a 2-3/4 inch circle punch and attach with brads. I punched small holes for the brads to make them go in easier, a little trick I learned from Brittany of One Charming Party.
Cut out and trim the corners of the photo card. I included grades K-6, so you can have matching for the whole family or for one child through elementary school.
There are also two sets of cupcake toppers, flags and circles. Remember – you don't have to put them in cupcakes, here I inserted the wooden stick into the apple.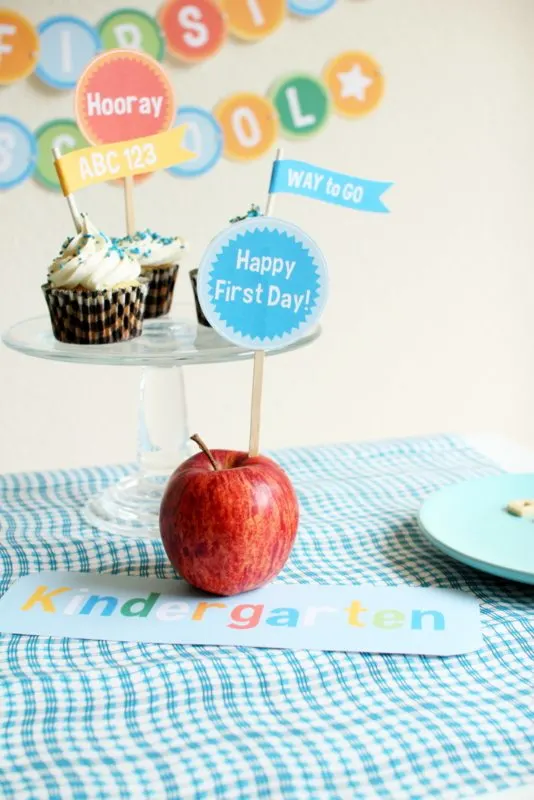 Included in the set are little lunch notes. Print on sticker paper and decorate sandwich bags or napkins.
So, here are some back to school printables that were made for that very first day. Don't forget to use them ALL year (just save the "first day" ones for next year.) Enjoy and I hope your little ones have a blast going back to school! xo
{Photos + design by Hank + Hunt for The Sweetest Occasion.}