Happy Black Friday, friends! We're kicking off our little series of DIY gift wrapping ideas today with handwritten wrapping paper that will cost you nothing! I'm pretty sure it's no secret these days that an upcycled shopping bag makes excellent wrapping paper. The possibilities are endless! So I'm popping over from Lovely Indeed today to hit you up with a fun gift wrap idea to add to your arsenal!
Supplies –
an old paper shopping bag
a pen
scissors
twine or ribbon
tape
First, cut open the paper bag in the places where it's glued or sealed and make a flat canvas. Then measure out how much you'll need to wrap your package and cut down your paper to size. Here comes the fun part!
Pick a phrase, any phrase! I chose "Love is Good", but you can use anything you like. Grab your pen, and start writing the phrase, over and over. Choose any orientation; you can write diagonally, straight across, in concentric circles, etc. Just make sure you check every once in a while that your pattern and text size are remaining consistent. Every so often, write the phrase in a bolder font either by using a thicker pen, or going over your writing a few times.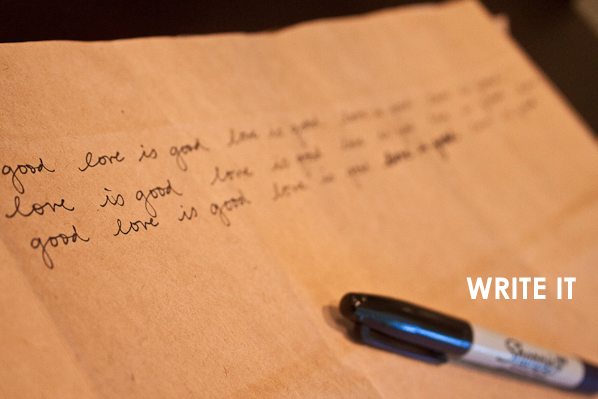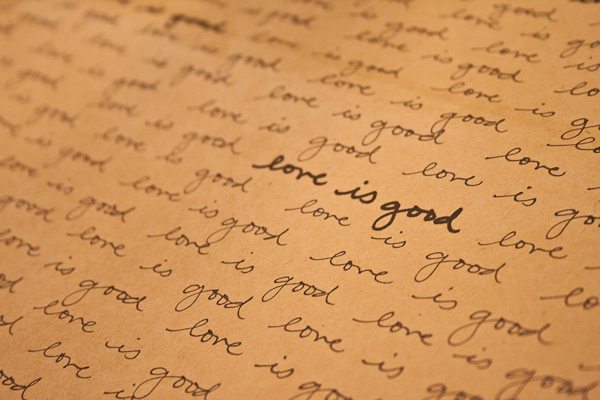 Continue until your wrapping paper is covered with your writing. Wrap your package and set it aside. Cut out three circles: large, medium, and small, in relativity to your package. Fringe the outer edges of the large and medium circles.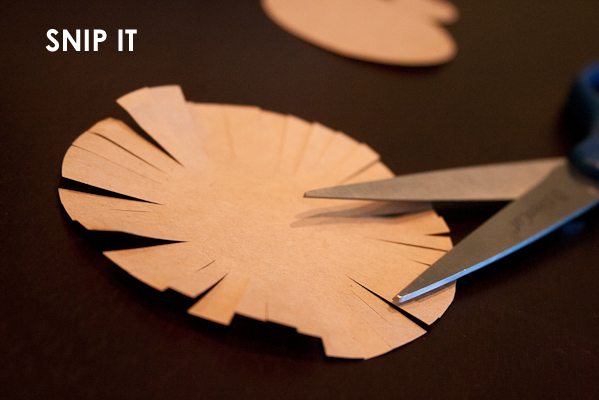 Using double sided tape, stack the circles with largest on the bottom and smallest on the top.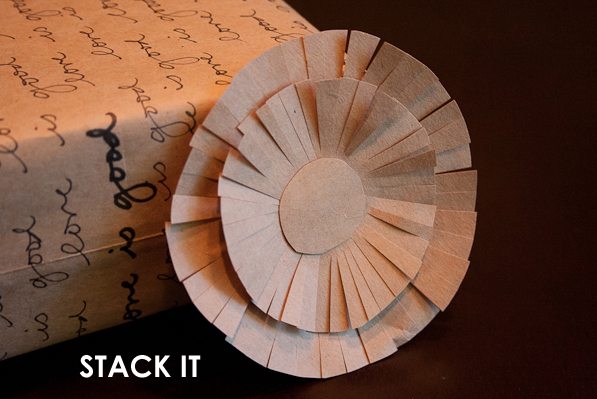 Wrap your twine or ribbon around your package and finish with your fringed bow. Ta-daaaa! One of a kind, handwritten, green, and free. How could it get any better? Don't be shy about using this for all occasions – change the phrase to "Merry Christmas," "It's a Boy," "You are Wonderful," or anything you can think of! I'm pretty sure this would brighten any recipient's day. Until next time! xoxo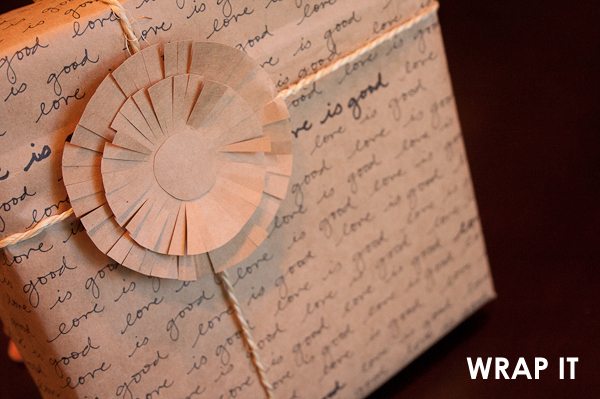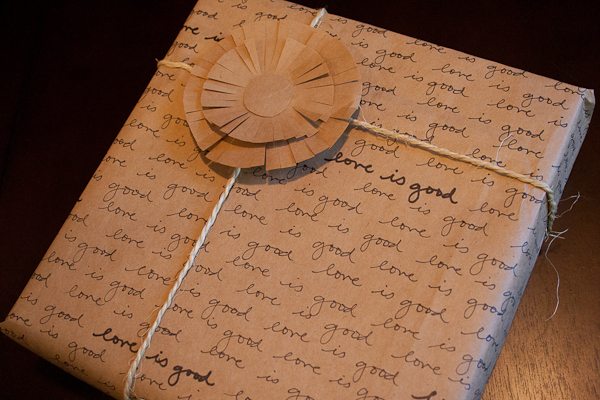 {Photos by Lovely Indeed for The Sweetest Occasion.}