I love Christmas carols. I mean, I love them. And I'm here today from my usual post at Lovely Indeed to bring you a super-quick DIY, inspired by lyrics from one of the best carols ever.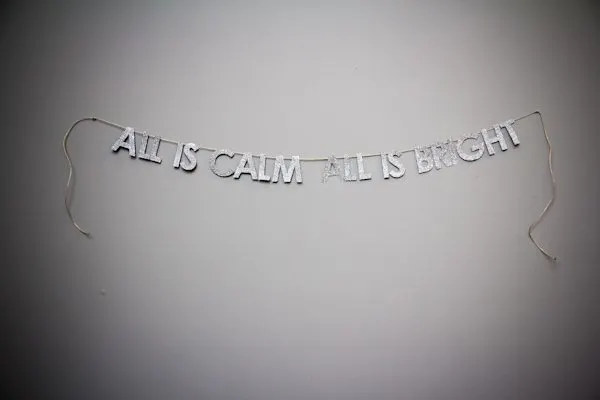 You might have seen this little garland floating around before, masquerading as a Valentine's Day treat, but today, it's bringing us full-on Christmas spirit. And I've made it as easy as can be for you, with this printable template! Print out the template and gather your other materials:
spray glue
glitter
glue gun
masking tape
twine
scissors
After you print out your template, cut out the letters. Spritz them with spray glue and sprinkle with glitter.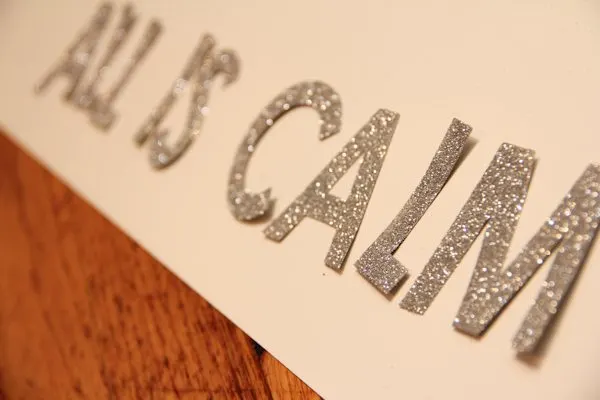 Stretch out a length of masking tape and place your letters on the sticky side (glitter side up). Make sure they're evenly spaced.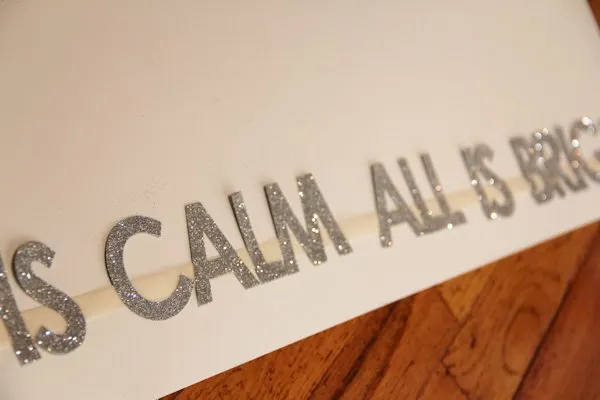 Then, carefully pick up the tape with the letters stuck to it. Flip it over so that the glitter side is down, and use the tape to lightly stick the letters to your work surface. (This helps keep them in place for the next step.) Heat up your glue gun and put a small dot of hot glue at the top of each letter. Sink your twine into the hot glue as you work your way along each letter.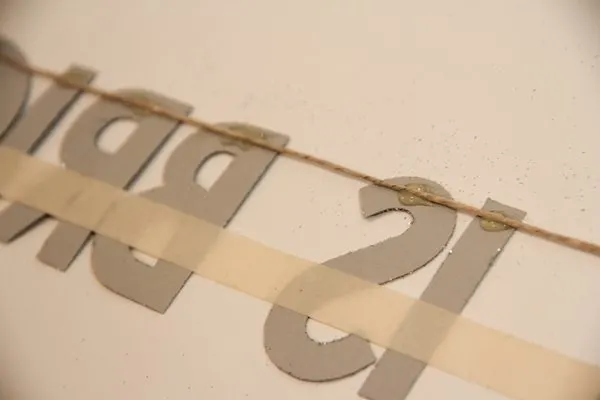 When you've glued the twine to each letter, remove all glue strings and gently pull the masking tape away from the garland. That's it! This garland looks fantastic on a tree, over a door frame, or on a headboard. Or, if the mood strikes you, think of your favorite Christmas carols and make other garlands using those lyrics! I'm sending mine to my sweet mom for an early Christmas gift. Happy Holidays!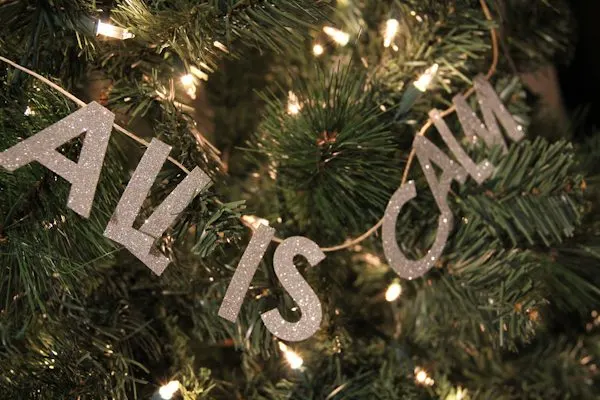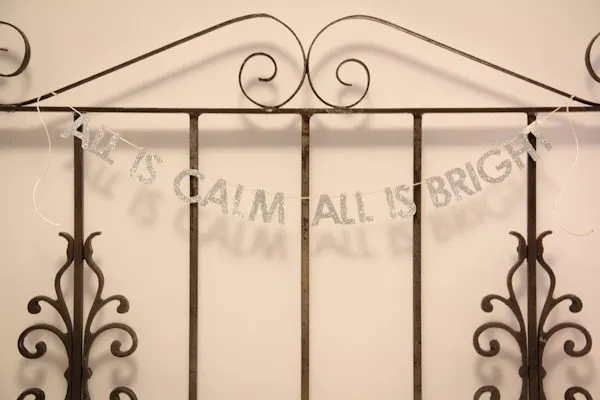 {Photos by Lovely Indeed for The Sweetest Occasion.}