Okay, who needs a last minute quickie DIY for your Memorial Day celebrations?! I know you're out there raising your hand. If so, you've come to the right place. Today I've got a quick, cheap, super cute DIY that will make your Memorial Day clambake just perfect.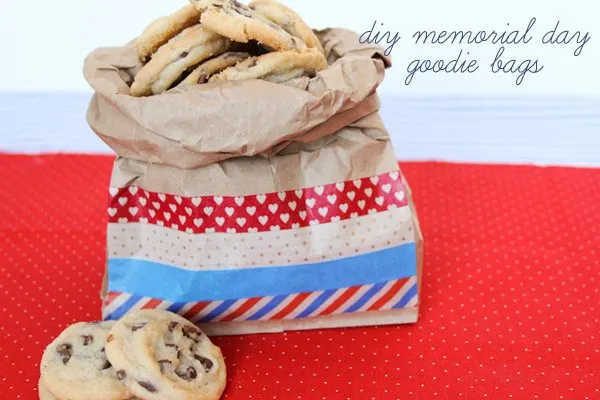 Supplies –
paper lunch bags
a few colors and patterns of washi tape (red, white, and blue make it pretty patriotic!)
scissors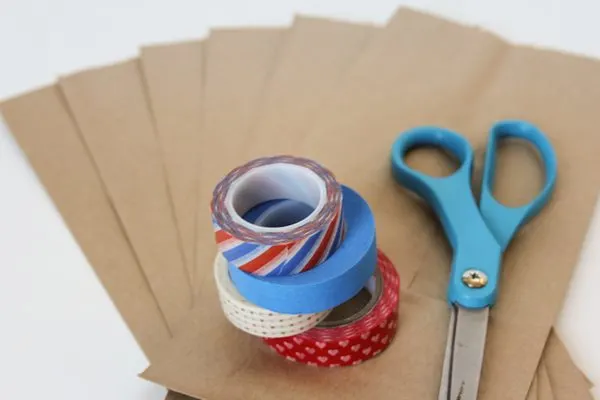 Place a few strips of washi tape across the bottom of the lunch bag, and press them so that they're smooth and secure.
Trim the ends of the tape so that they're flush with the edge of the bag. Don't do what I did, and accidentally snip the bag open!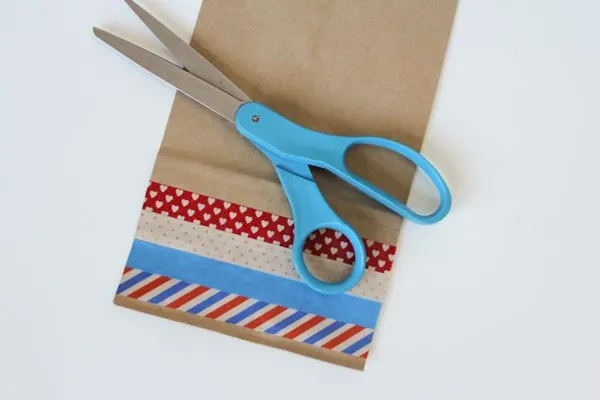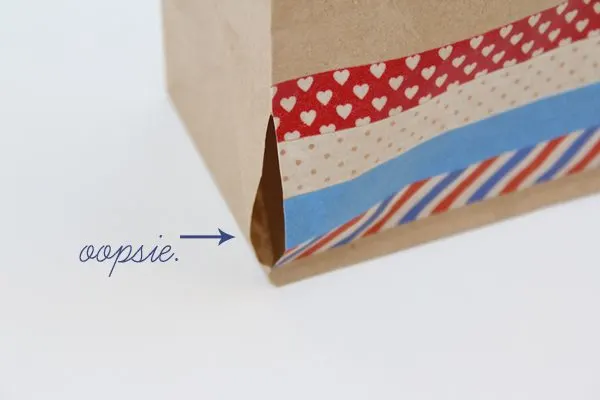 Open the bag, and roll down from the top. Don't be afraid to crinkle it! Just be careful not to cause any extreme tearing.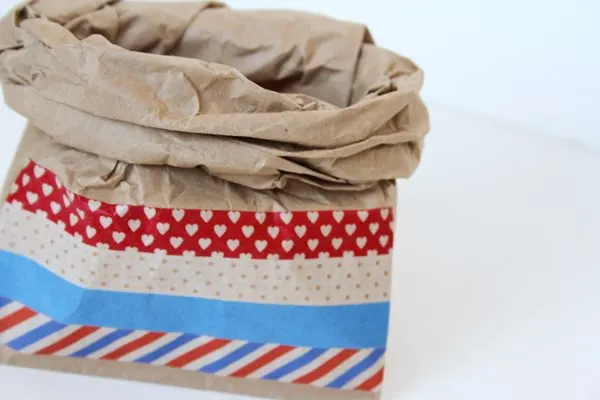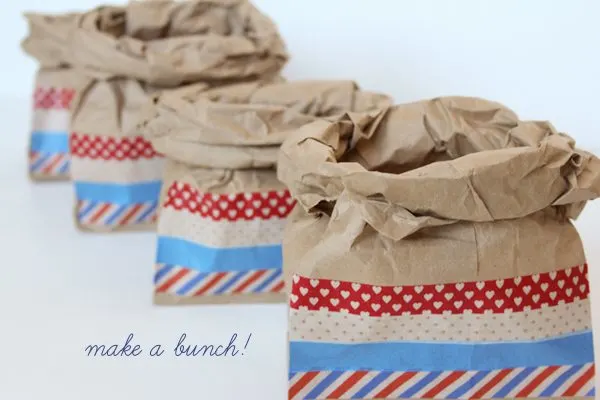 That's it! Fill them with goodies and put them out at your party! They work perfectly for snack foods – popcorn, chips, cookies, and the like. Or fill them with utensils, napkins, and other party supplies. Happy Memorial Day! xoxo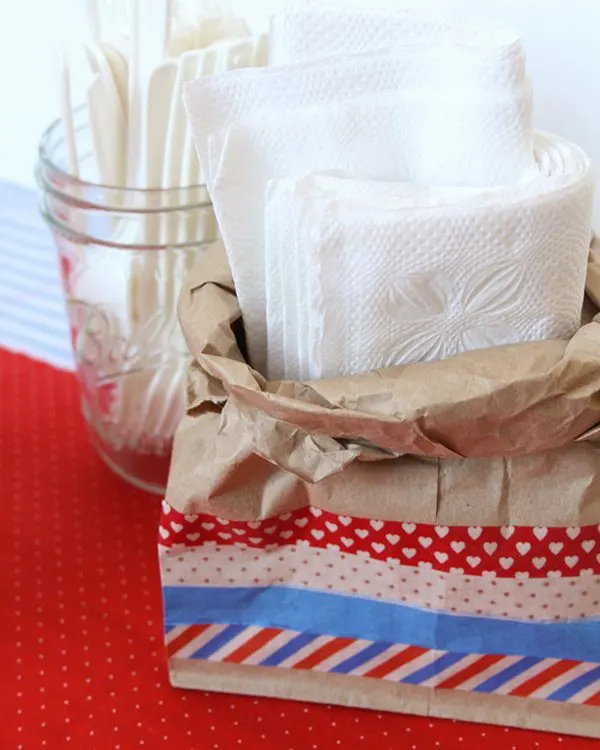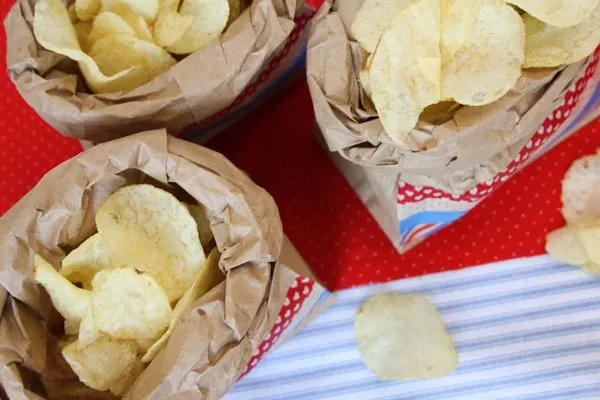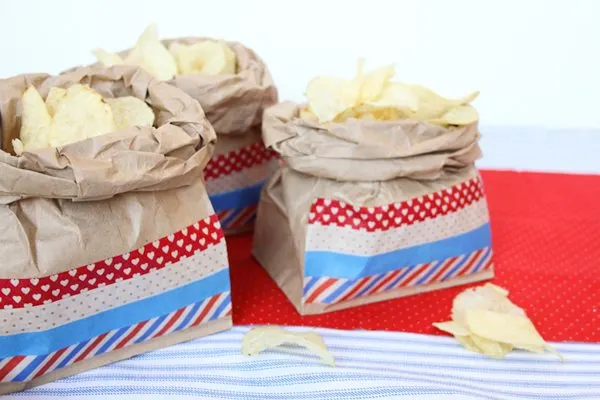 {Photos by Lovely Indeed for The Sweetest Occasion.}