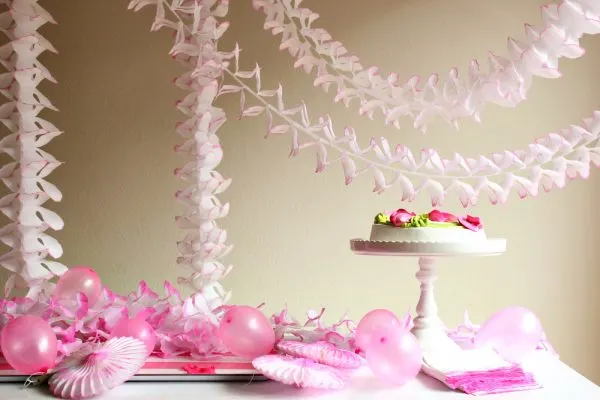 There is a war in my heart this summer…hot pink versus deep cerulean blue. This time, flashes of hot pink won. Ever sit at home thinking of making something special for that next party and want something different? Something easy, but fun and adds just a touch of whimsy? Enter lightly tipped pink party wares. All you need is your favorite color food coloring, and add some goodies from around the house to the mix…like plain white napkins? Easy, peasy, fresh and breezy.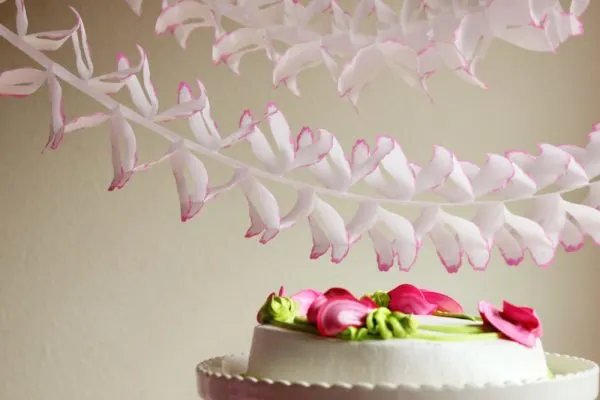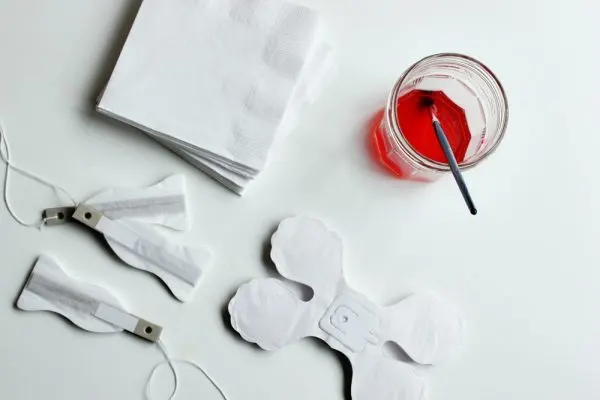 Supplies –
white tissue paper leaf garland (arcade style would work, too)
white paper napkins
white paper fans
food coloring (I used Electric Pink from Americolor)
cup or bowl
paint brush
hair dryer
paper towels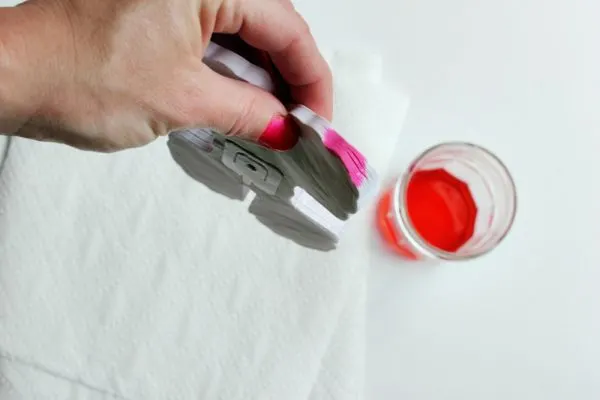 Fill a glass or bowl with water and dissolve some food coloring in it. Sometimes, with gel food coloring, you will need to let it sit for a while to dissolve all of the coloring. Cover your work area with paper towels.
Take a stack of napkins in your hand and paint the open, unfolded edges. You will tap the edges gently with the paintbrush, the paper will absorb the colored water. The goal is to paint the edges, not saturate them until they drip. Set on a paper towel to dry.
Use the same tapping technique with mini paper fans and around the edges of the garland. For more color coverage, you can use more, but be careful too much saturation can release the glued tissue paper joints and they can come apart.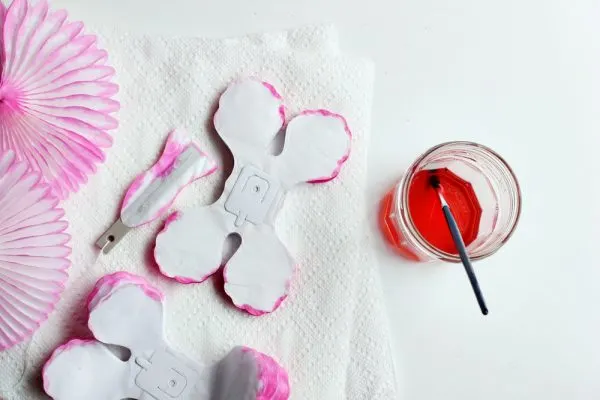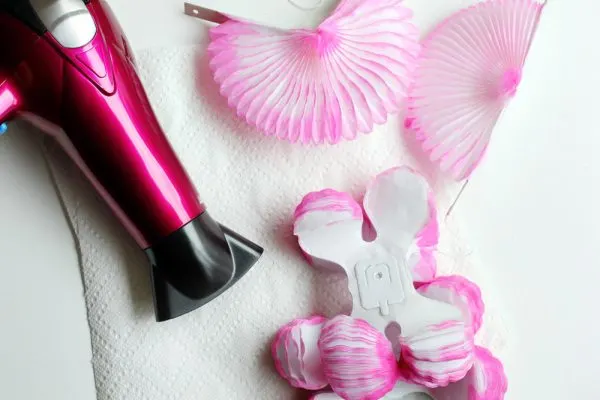 Once you have edged a few, set up your hair dryer and blow dry the edges. I didn't want the paper to sit too long wet, so I used my hair dryer on high and gently blew them dry. Hint: for the garland position the nozzle towards the leaf nub out, blowing between the edges. For the fans, just open and dry. Hang and enjoy. Sometimes just a little extra touch can go a long way to freshen up a summer fete. You could even use this for Fourth of July next week, just switch out your colors!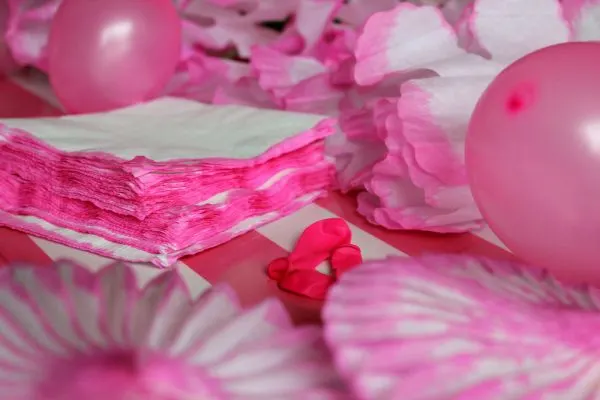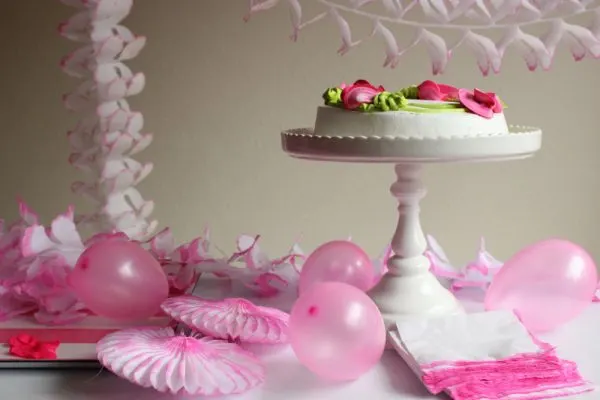 {Photos by Jenny Batt for The Sweetest Occasion.}