Good morning, friends! Guess what? It's time to roll out our annual July 4th printables! I don't know about you, but the 4th definitely ranks right up there among my favorite reasons to celebrate. Today's printables were designed by the awesome Morgan Young of Miss Wyolene and I just love what she dreamed up. She created the coolest set of iron-on patriotic designs perfect for gussying up everything from t-shirts and baby onesies to tea towels and cloth napkins for your upcoming Independence Day bash. Included is the sweetest thank you card, perfect for sending notes of gratitude to our servicemen and women. I just love that idea, don't you?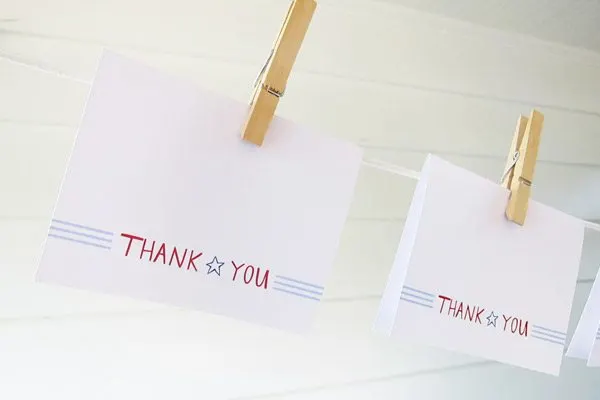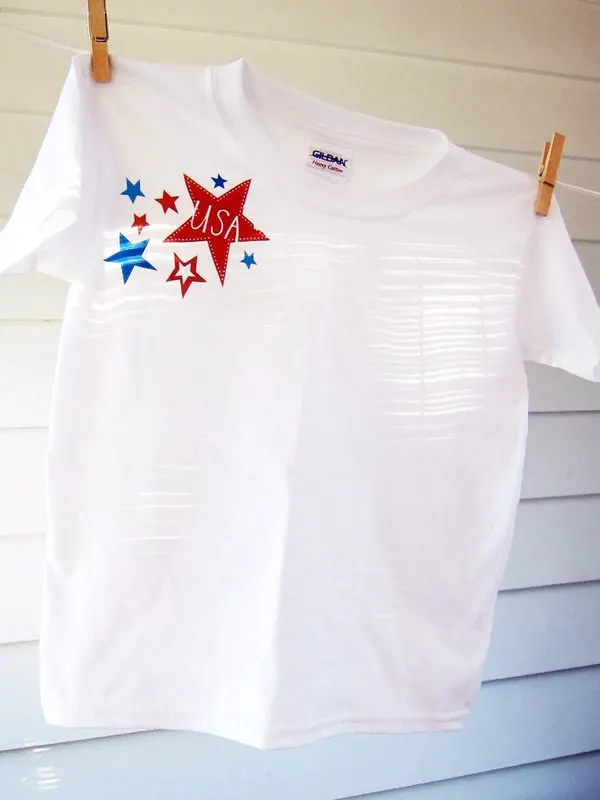 For the thank you cards, simply print them on white card stock, trim, score and fold. To get your family and friends in on the gratitude-giving fun, set them out at a table and invite your guests to write thank you notes to our troops. After the shindig, you can send the notes to an organization such as A Million Thanks and they'll be on their way! I can't think of a better way to celebrate our independence than showing a little love for our military men and women, can you?
When working with the iron-on transfers, keep in mind that the file is already mirrored so it will transfer properly onto your fabric. Just nab up a pack of iron-on transfer paper, print out the designs, then cut and lay them out on your apparel or accessory of choice. These would also make adorable tote bags! Keep in mind that you'll need an iron and your fabric should be 100% cotton or a cotton blend for best results. Be sure to follow the manufacturer's instructions that come with the iron-on tranfer paper for best results.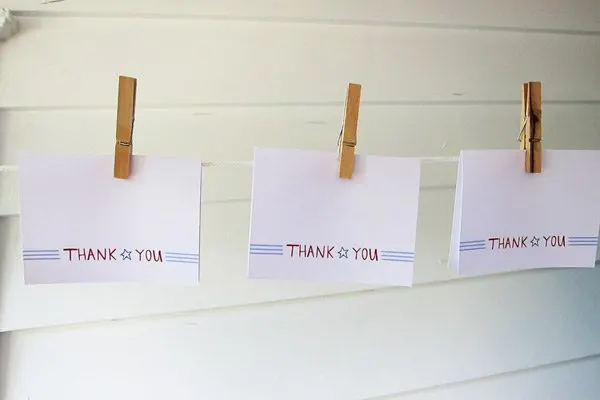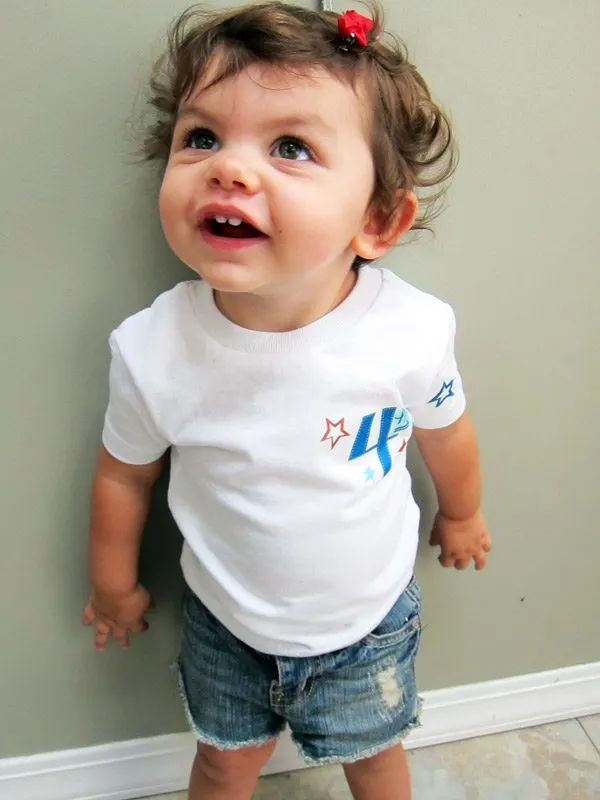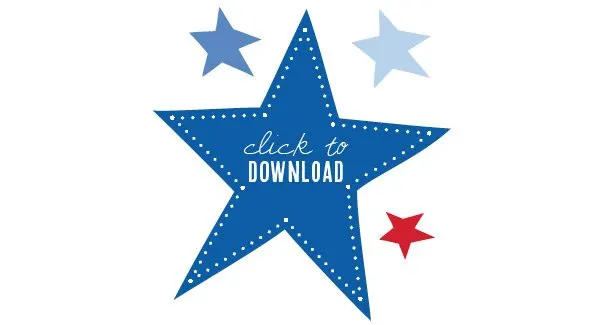 For more fabulous July 4th printables check out these from Rebecca Ashby of The Pink Orange and these from Jenny Batt of Hank + Hunt! Many thanks to my adorable little model, Clara, whose mommy is Carolynn Giordano of Two Brunettes. (Be sure to check out Clara's first birthday party, too!)
{Design by Miss Wyolene. | Photos by Cyd Converse for The Sweetest Occasion.}
The fine print: As with all of our printables, these designs are provided for personal non-commercial use only and may not be distributed or sold in any fashion. Love and links are always appreciated! If you'd like to share them, please link to this post directly and do not host the file yourself. Thanks so much! xoxo