I'm excited to share this cocktail recipe with you today because it's one of my absolute favorites! While simple, it's classic, crisp and refreshing. Oh, and utterly delicious. Before we dive into the recipe, first a little background, because I quite enjoy cocktails and conversation with friends. The summer of my senior year of college, I remember coming home from my grueling internship and meeting my dad out on the back deck. He was sipping on a ice cold vodka and tonic with the perfect wedge of lime and offered me one before dinner. I swear I had never drank anything as good and after that vodka and tonic became this girl's signature drink.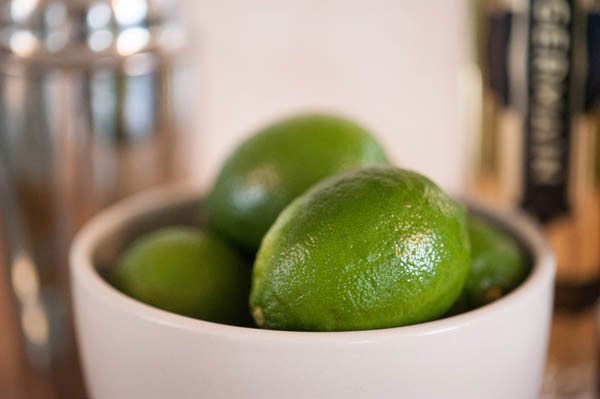 Here and there I would dabble in gin and tonics as well (because gin and vodka are rather like cousins), but honestly I was never a huge fan of gin. That is until the first time someone offered me a Hendricks and tonic. It was a total game changer. And therein lies the moral of the story – if you think you don't like gin, I encourage you to give a high quality gin a try. So many people I know think they don't like gin, but then they taste Hendricks and well, it's all over.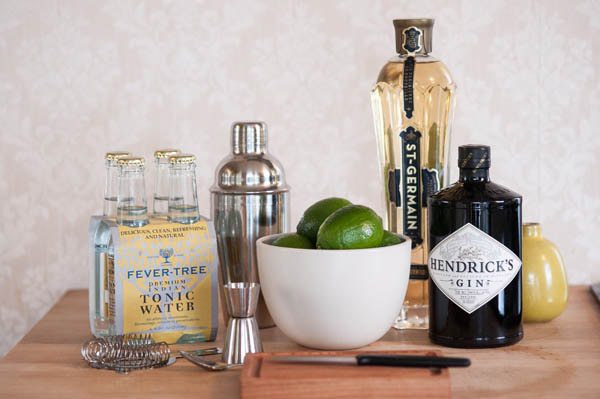 1 oz of St Germain
1-1/2 oz of gin
3 – 4 oz of Tonic water
Fresh lime
Ice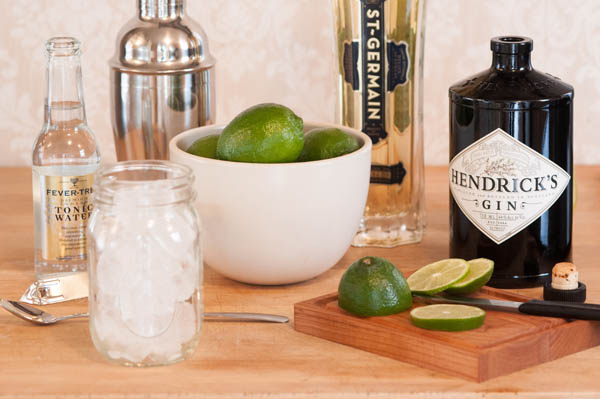 Fill a glass with ice. I'm not going to lie, I usually drink my cocktails out of mason jars because I'm classy like that. (Ok, really, I drink out of mason jar about 90% of the time, even if it's just iced water. I'm officially that girl.) Add the gin and St Germain. Add more or less gin or St Germain to suit your personal taste. Squeeze a wedge of lime into the glass. Top with tonic water. Stir with a long spoon. Garnish with another wedge of lime.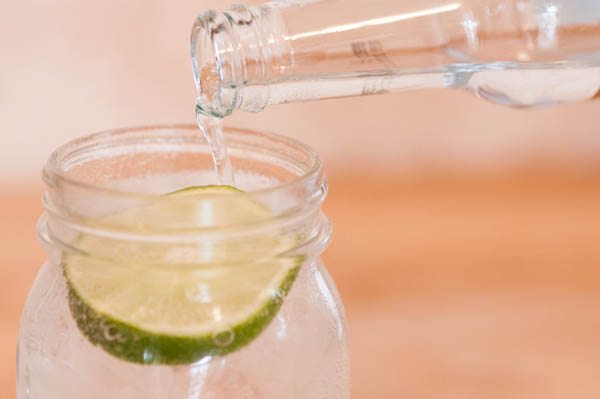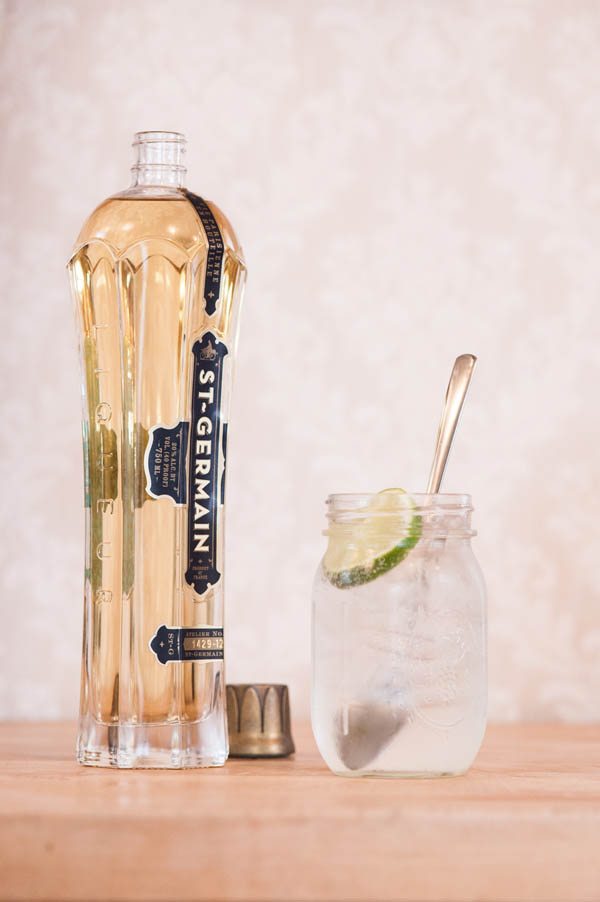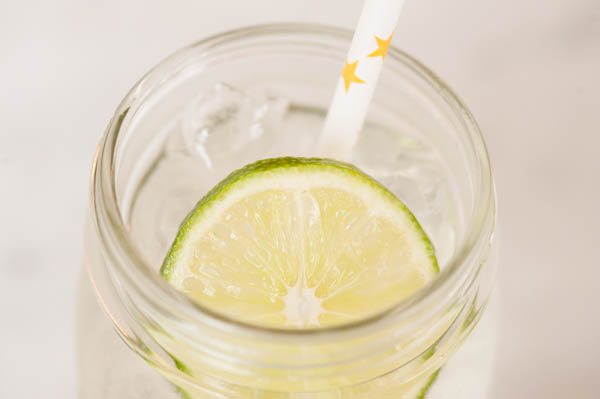 What I love about this drink is the surprisingly delightful addition of the St Germain, which is an elderflower liqueur. I just very recently got turned onto it by my girl Erika and I've loved trying it out in different cocktails since then. Here the pairing of the St Germain and Hendricks with a good quality tonic water is second to none. And don't skip the lime! The lime makes it bright and happy. Your tongue will thank you.

[Styling by Cyd Converse for The Sweetest Occasion. | Photos by Alice G. Patterson.]