Hi, guys! I hope everyone is enjoying this beautiful long weekend. After getting a nice slow, lazy start to the morning I am popping in quickly this afternoon with one final recap from the 2013 National Stationery Show! Tomorrow we'll be back to our regularly scheduled programming, but in the meantime I'm going to hit you with a huge handful of quick highlights from nearly a dozen exhibitors. Buckle your seat belts, it's stationery time!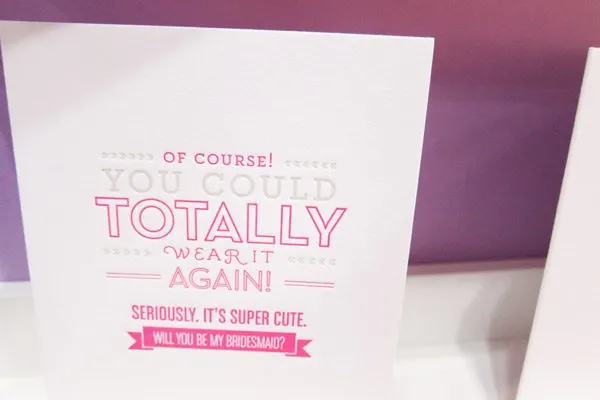 Claudia of Fig. 2 Design Studio was back for her third show this year, bringing more of her signature polished design. Her new collaboration with Lindsay Letters featuring beautiful letterpress wedding invitations is just so lovely and I love her new gift wrap patterns, too!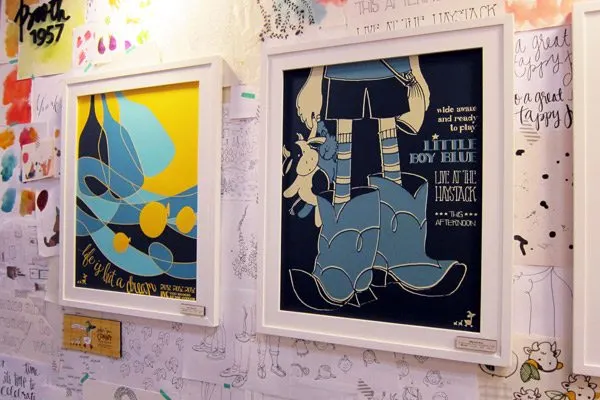 New exhibitors at the show, An Open Sketchbook debuted their collection of beautiful illustrations with art prints and cards that are just so sweet. I want that print featuring all the tools of the trade from my architecture days to hang up near my desk!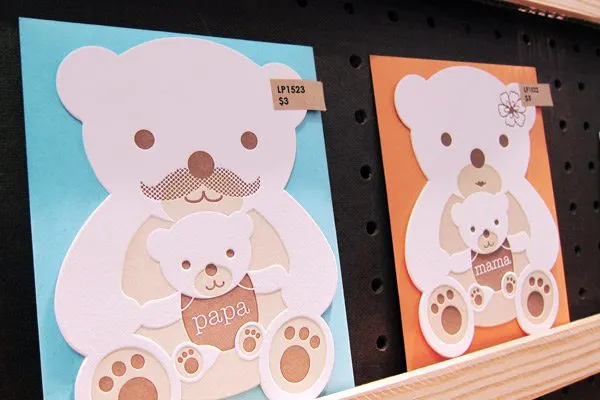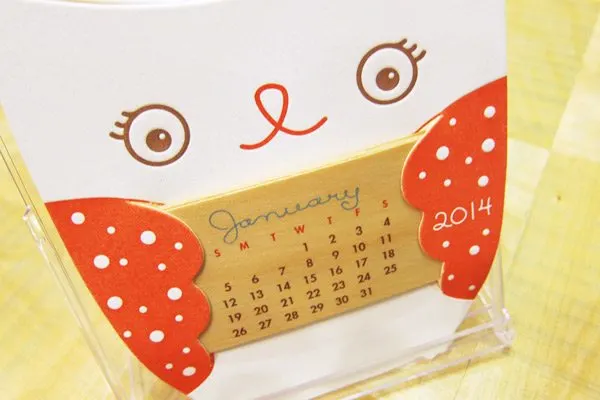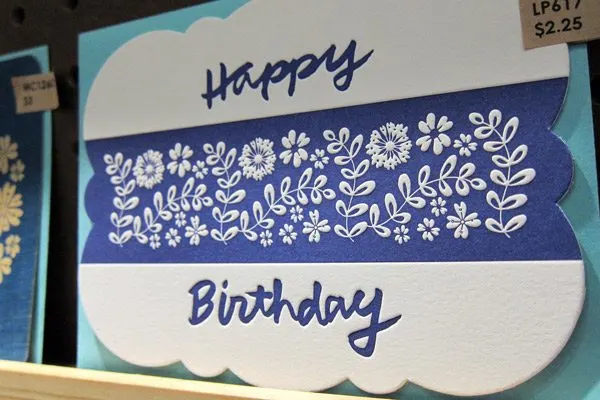 Night Owl Paper Goods is the gold standard of the stationery shown. Known for their beautiful letterpress and eco wood cards, this year I was wild about their beautiful die cut cards and their adorable owl calendar combining the best of both wood veneer and letterpress.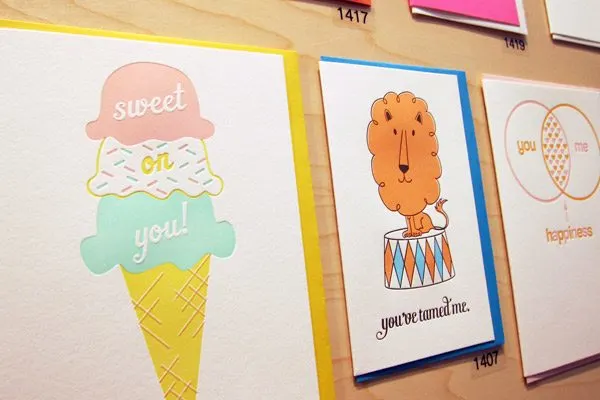 My sweet friend Carrie of Anemone Letterpress has become one of my favorite people to visit with at the show! This year I'm really in love with her cool letterpress calendar, rockin' a bit of Aztec inspired patterning and a touch of bright color.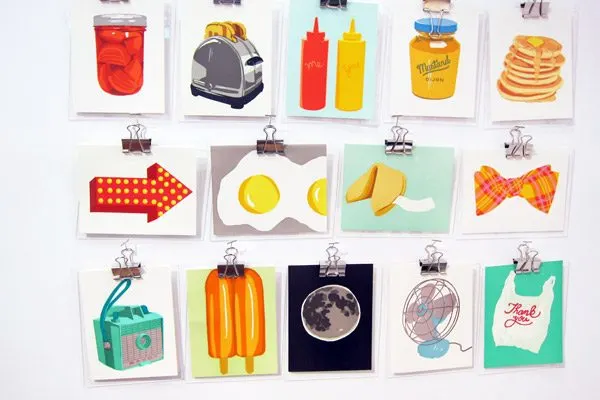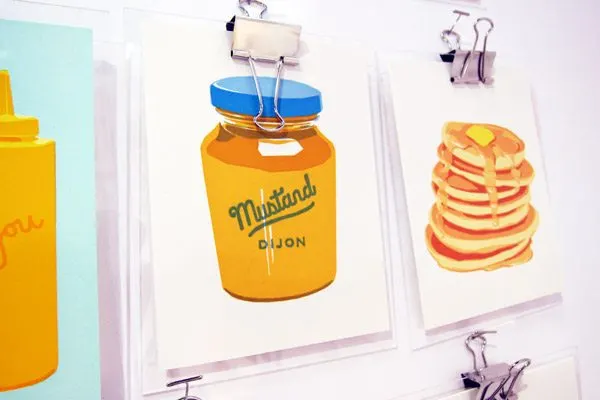 Part of the Crow & Canary booth, Pie Bird Press has the most amazing letterpress cards featuring quirky retro-inspired illustrations and rich, saturated floods of color resembling screen printing. I honestly can't believe these cards are letterpress printed!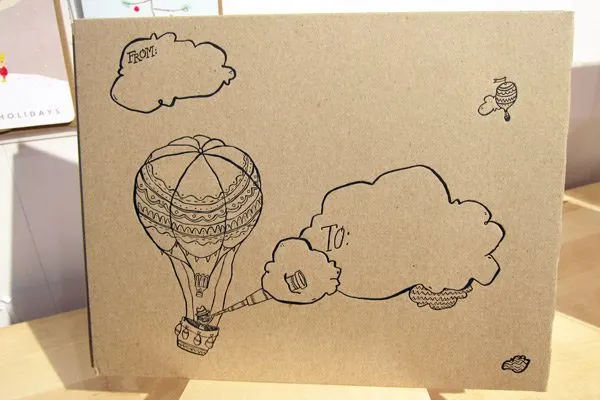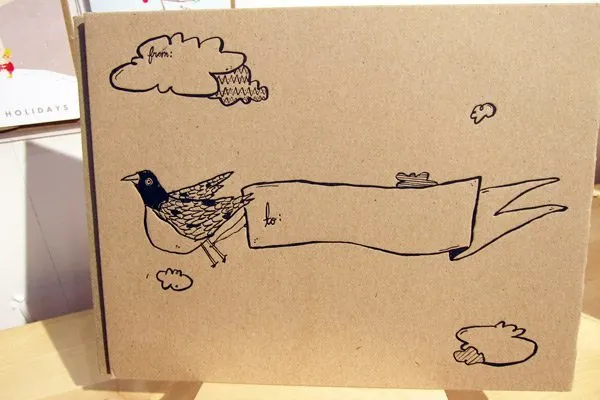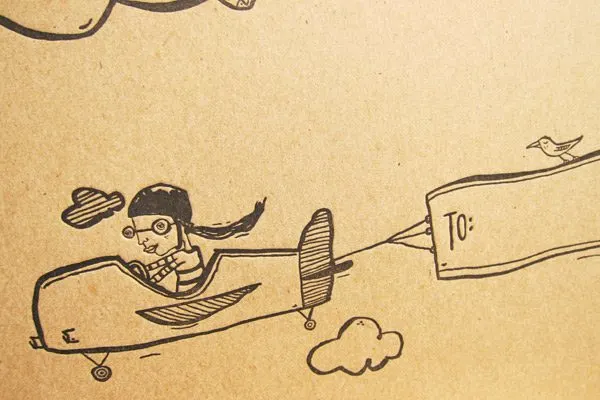 Also holding down the fort in the Crow & Canary booth, Gilah Press + Design had these super cool cardboard mailers letterpress printed with the most whimsical little illustrations. Wouldn't you love to receive one of these in the mail? The hot air balloon is my favorite!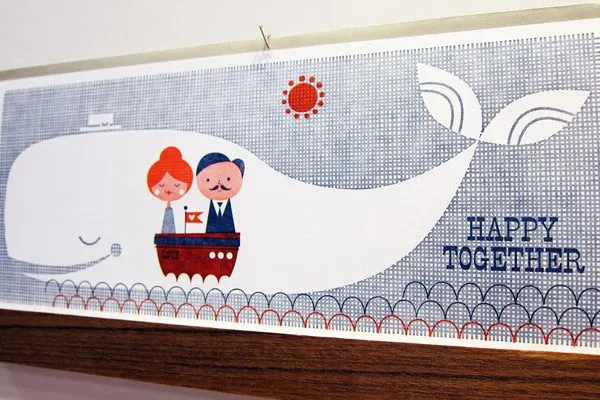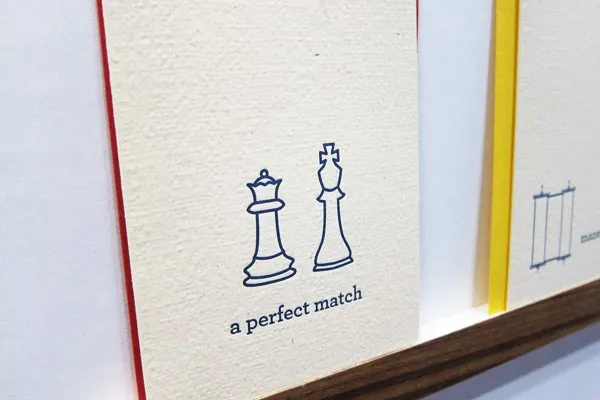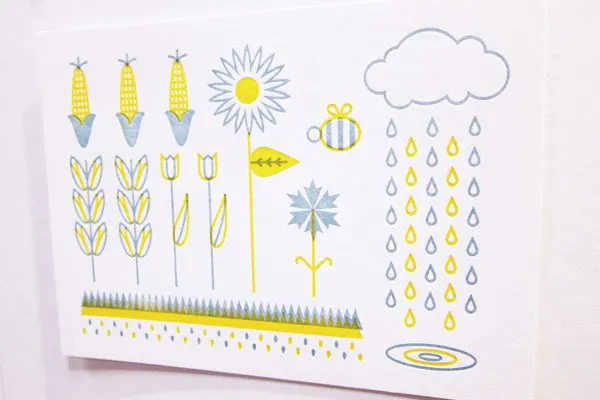 Allison of Igloo Letterpress is such a lovely lady and I really adored her collection at this year's show. This amazing little love boat card was my favorite! I have a pretty fabulous guy I'd like to give it to, just because.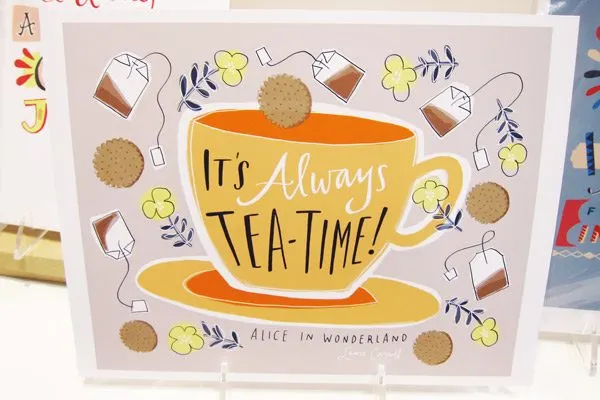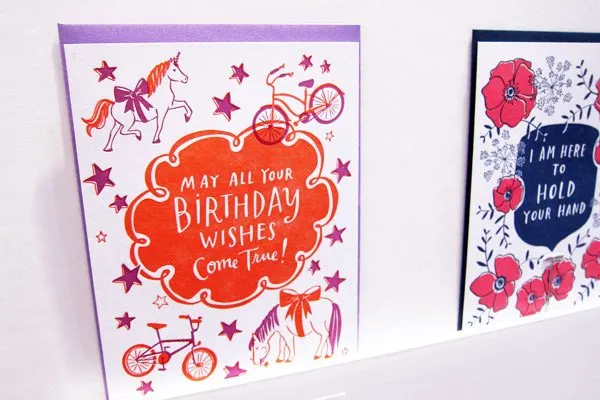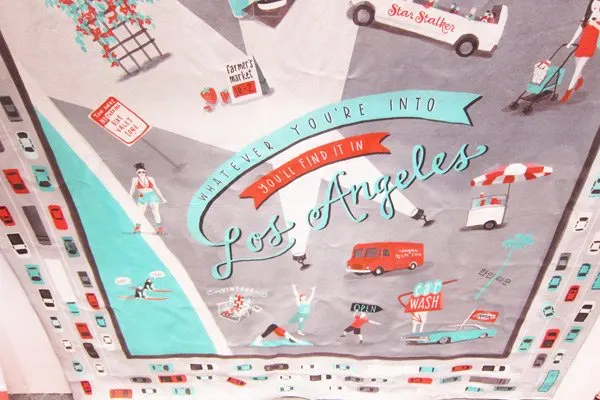 Exhibiting alongside Igloo Letterpress, Emily McDowell rocked the show this year with her quirky cards, silk travel scarves and cool art prints. Her awesomely sharp witted humor captured the attention of a lot of people at the show (myself included) but it's those gorgeous scarves I personally can't stop thinking about!
My good friend Rachael of Pistashio Press was back at it and kicking butt at the show this year, like always. This year I found myself just crazy for her state-themed prints featuring metallic gold on black. There was a whole lot of awesome going on there!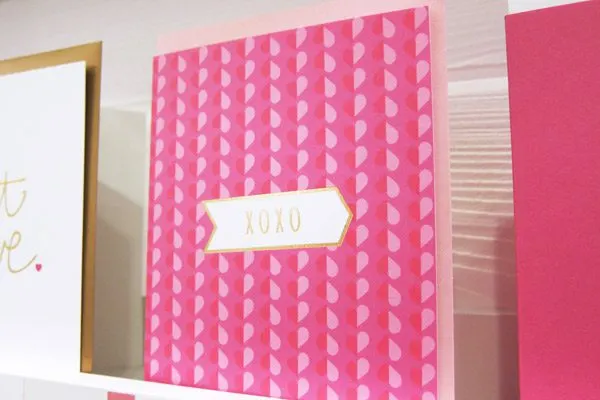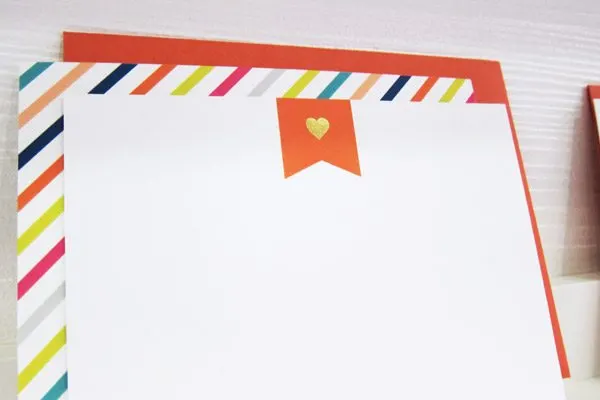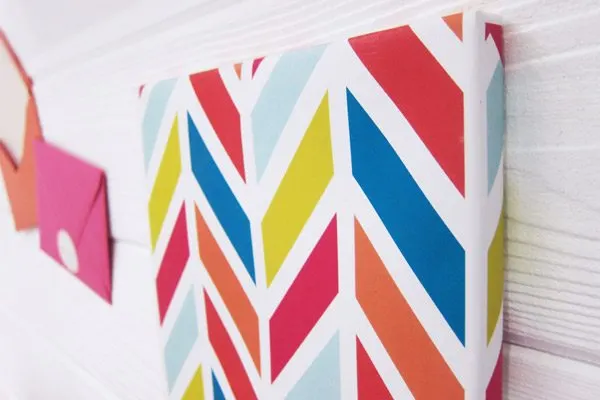 Returning to the show after taking last year off, Robyn of Meant To Be Sent debuted a highly expanded collection of cards, social notes, iPhone cases, accessories and gift wrap. There were stripes galore and you all know how I love stripes!
And that's a wrap, friends! I had such an amazing time in New York and can't wait to see everyone again. I loved sharing the show with you again this year and I really hope you enjoyed it, too. As always, if you haven't yet gotten your fill of stationery show magic, I defer to Nole for even more stationery show coverage. Enjoy!

[Photos by Cyd Converse for The Sweetest Occasion.]