Guys, it's picnic season! I'm a big fan of picnics. Honestly, if I can avoid it, I don't eat inside at all during the summer. Morning coffee on the porch, dinner on the patio, you get the idea. So summer picnics are very welcome around here and I can't wait to pack up the picnic basket and make a day of it. I love sundresses for picnics because they're comfy, cool and easy. Don't forget a cute hat and sunglasses to protect you from the sun and bring along your favorite yard game for late afternoon entertainment. Sandals that can be kicked off so you can go barefoot? Perfection. Now, who would like to join me for a little summer picnic?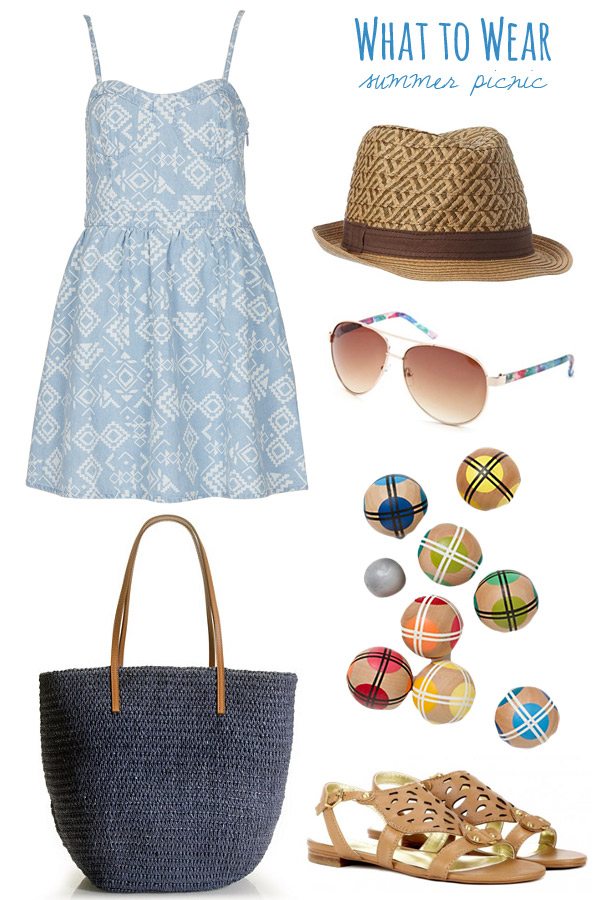 [Shop: Sundress | straw fedora | sunglasses | bocce ball set | sandals | straw market tote.]
This post includes affiliate links. Read more about our editorial policies.