Jewel tones have always been my favorites and over the last couple of years emerald has been the champion of the cause with me. As we head into fall, I'm loving this rich, gorgeous shade of green. Perhaps not coincidentally, I'm also loving malachite and banana leaf patterns at the moment, which are popping up in more and more places so there's no stopping my emerald-loving ways at the moment. Pair this lovely linen shirt with your favorite boyfriend jeans and a stack of gold bangles and you're in business. Or rock this canvas tote to and from the office. Any way you work it, emerald is my pick for pretty fall accessories.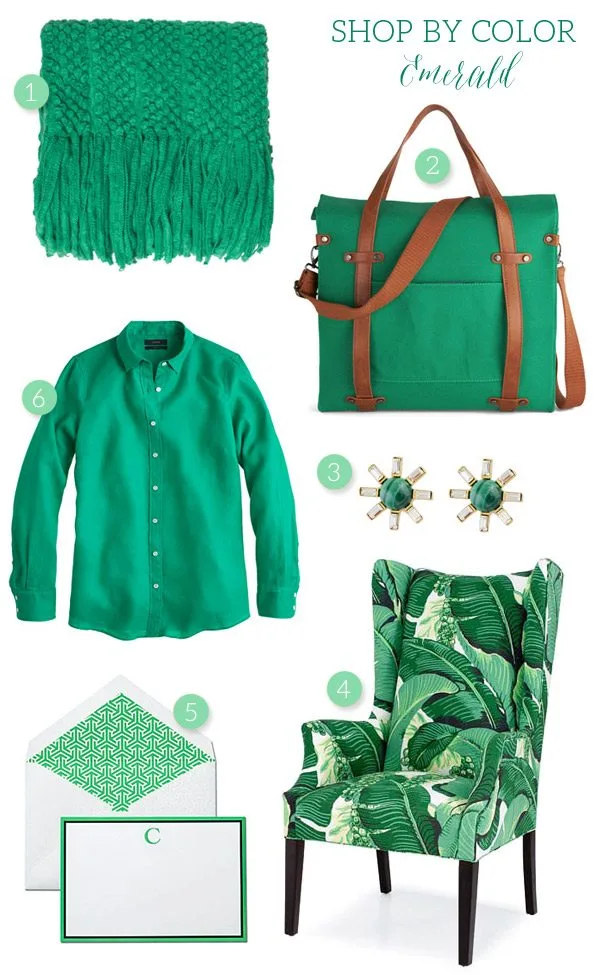 [Shop | 1: Throw blanket | 2: Camp tote bag | 3: Malachite earrings | 4: Banana leaf chair | 5: Monogram stationery | 6: Linen shirt.]
This post includes affiliate links. Read more about our editorial policies.