In my undergrad years, my go-to cocktail of choice was always a vodka cranberry. While my palate has changed some and I'm more of a tonic girl now, there's something undeniably awesome about cranberry paired with vodka. The two just go. So today we're mixing a festive holiday season drink that brings a sophisticated twist to the staple of my college years. I call this one the cranberry smash. A couple of weeks ago Absolut sent along one of their pretty limited edition Andy Warhol designed bottles of vodka, which was the inspiration for today's drink. As it were, I've been an Absolut drinker since back in my college days and it's still my vodka of choice. So let's get mixing!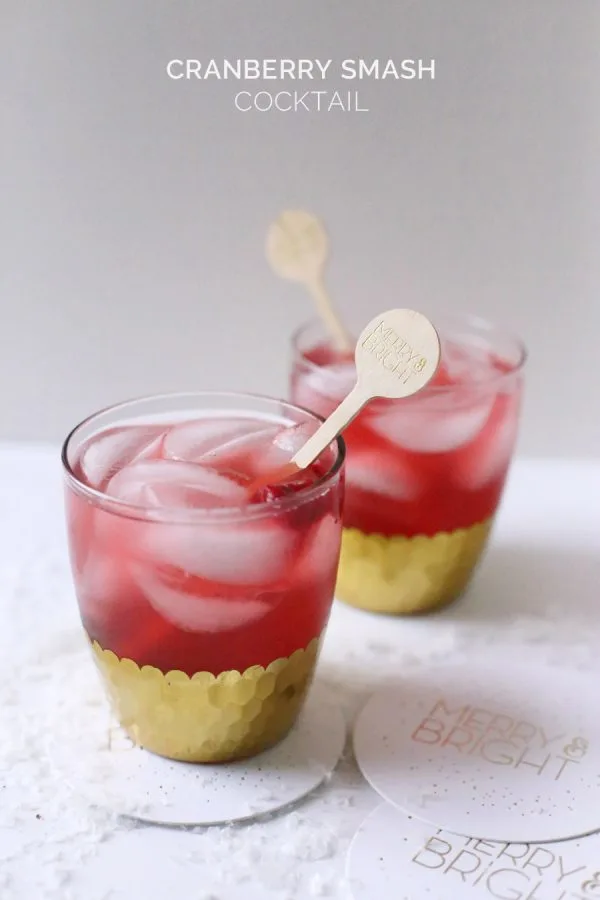 1/4 cup fresh cranberries
1-1/2 ounces Absolut vodka
1 teaspoon brown sugar
1 tablespoon orange juice
6 ounces ginger ale
Muddle cranberries, orange juice and brown sugar in a cocktail shaker until the cranberries are sufficiently smashed but still somewhat lumpy. Add vodka and ice and shake until cold. Pour mixture over ice, top with ginger ale and stir gently to combine. Garnish with additional cranberries if desired.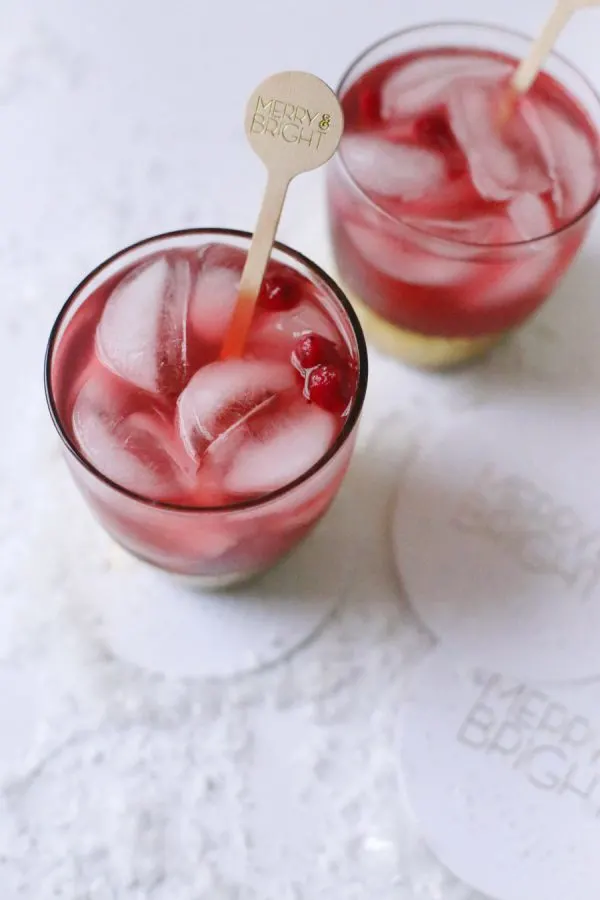 Guys, this one is seriously yum! It's tart and sweet, and just plain tasty. Also, I think the Absolut Andy Warhol bottle would make an awesome holiday hostess gift, too. It even comes in a really awesomely designed box. That's a hostess gift I can get behind for sure! And this cocktail is one I can get behind, too.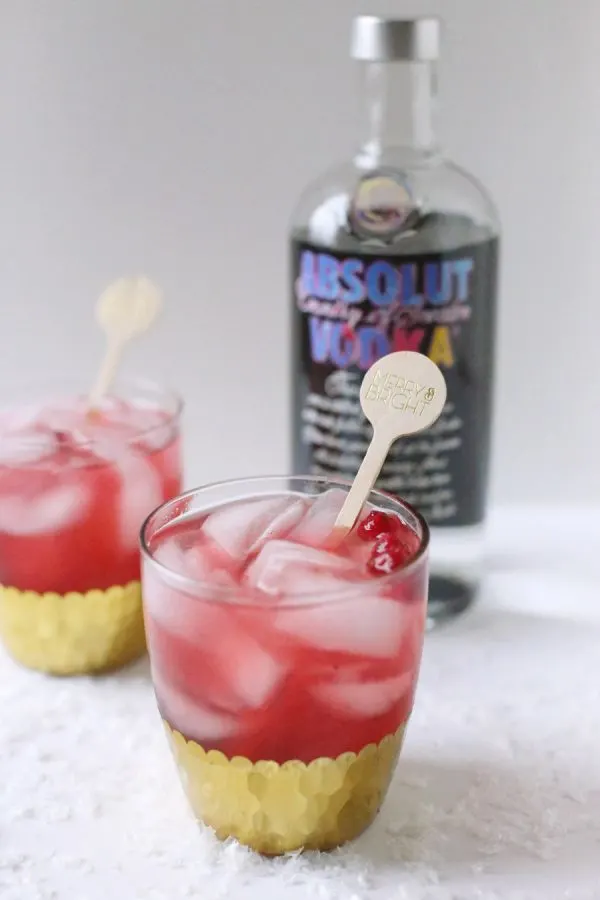 [Photos, recipe + styling by Cyd Converse for The Sweetest Occasion.]
Sources –
Andy Warhol bottle from Absolut
Coasters + twizzle sticks from The Pink Orange
Glasses from West Elm (no longer available, similar here)
This post was sponsored by Absolut. Read more about our editorial policies.