This post was sponsored by Dr. Oetker Ristorante Pizza. Thank you for supporting
the sponsors that help make The Sweetest Occasion possible!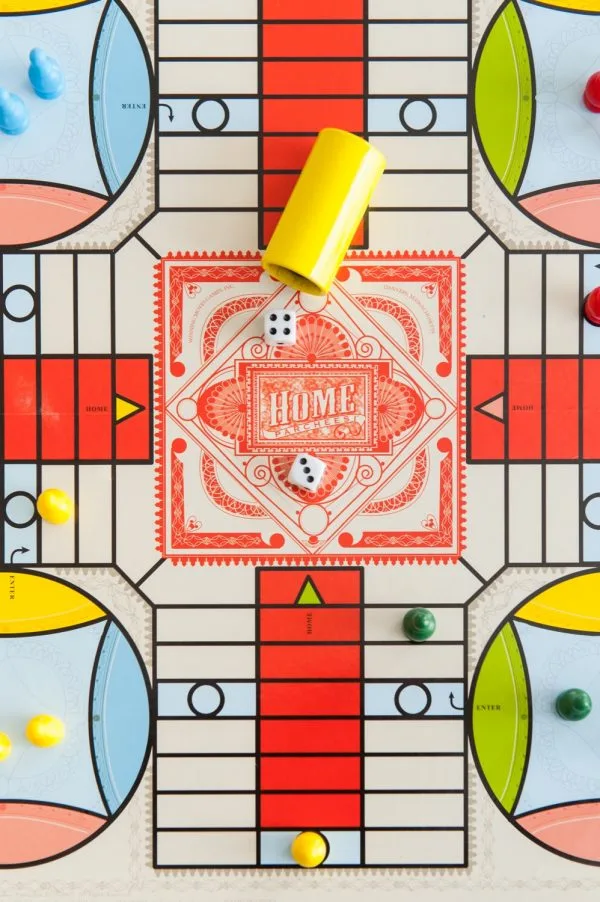 This time of year is right around the time where I start getting a little antsy for spring. The glimmer of the holidays has long since faded, but warm weather still feels so far off. If the last few weeks have been any indication, we still have more than our fair share of big winter storms to get through before there is any sense at all in talking about spring, which I think is true for many parts of the country. All of that said, the timing couldn't be more perfect to team up with Dr. Oetker Ristorante Pizza to bring you your official survival guide for impromptu snow day entertaining. And what better way is there to entertain than with pizza and board games? Precisely. There is no better way.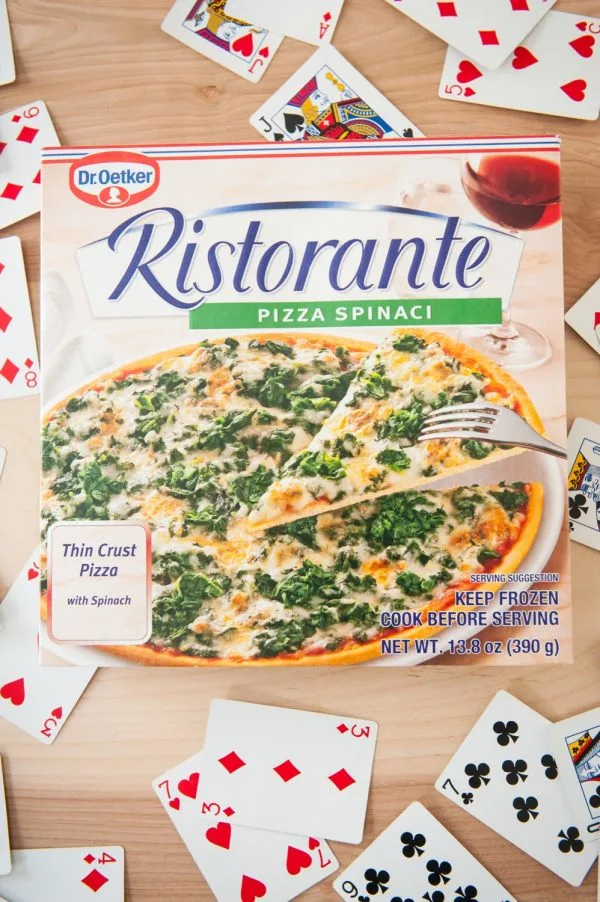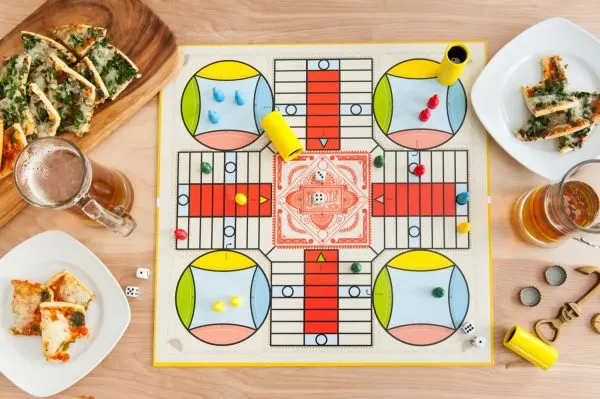 Let me set the scene. It's snowing and freezing cold, the roads are sketchy and you've officially had your Netflix and chill fill for the week. There's no way you're wandering too far from home, but you're starting to enter the early stages of cabin fever. That, friends, is when you text your neighbors and friends who live close by and invite them over for an impromptu board game party! Crisis solved. Having experienced many such days myself considering we live in the direct path of Lake Ontario's world famous lake effect snow storms, I've got this down to a science.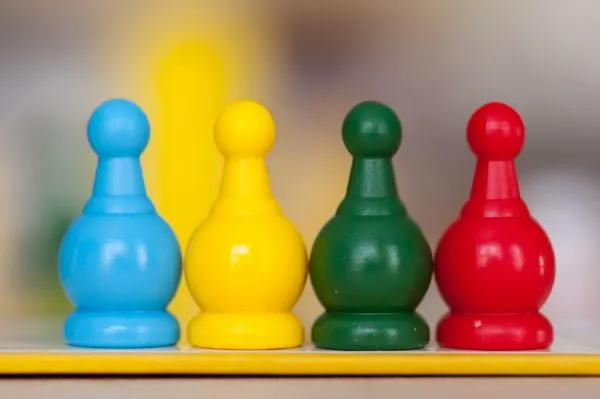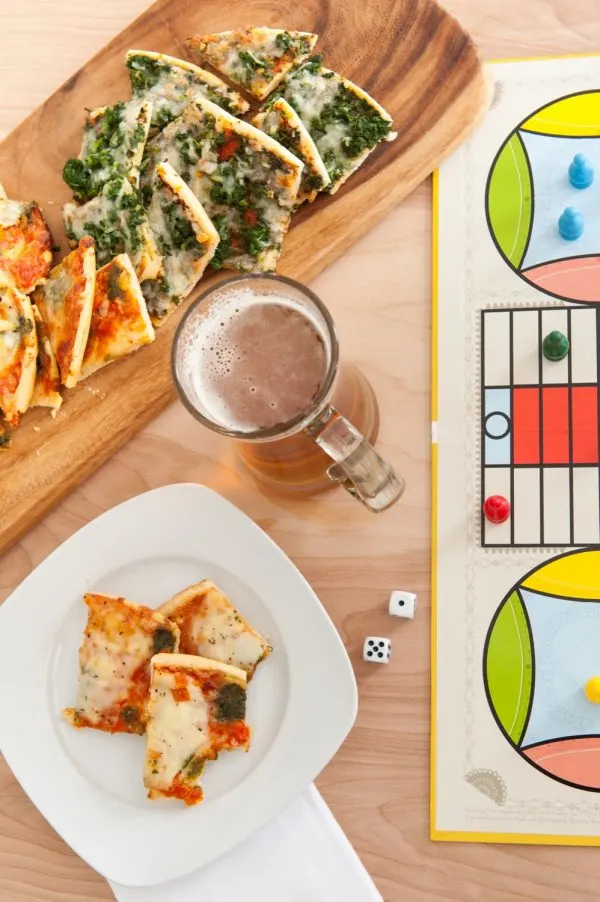 The Food
Critical to any gathering of any size? The food. In this case, it couldn't be easier. Pull a couple of your favorite Ristorante varieties from the freezer and pop them in the oven! I'm personally partial to the Pizza Spinaci and the Pizza Mozzarella, but the Pepperoni Pesto and Pollo varieties are also big hits around here. They bake to crispy perfection in about 12 to 14 minutes at 425° so you can keep a stash on hand at all times and easily entertain on the fly. (Check out the store locator to find where Ristorante is sold or put in a request with the manager at your favorite store!) The thin, crispy crust and the gourmet flavor pairings (there are nine to choose from) are sure to impress. (Even when your friends show up wearing yoga pants and snow boots.) Have your pals grab whatever beer they have sitting in the fridge on their way out the door and you're officially good to go.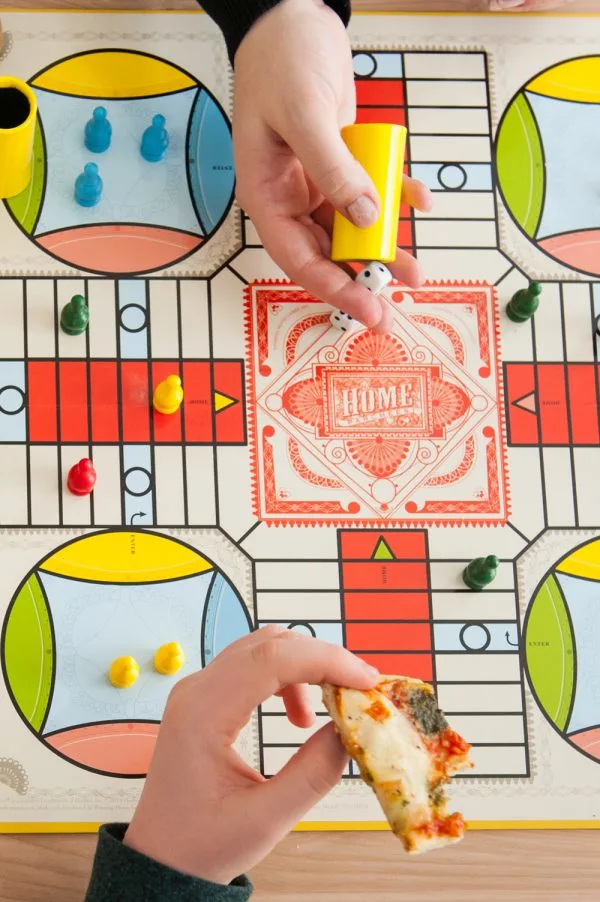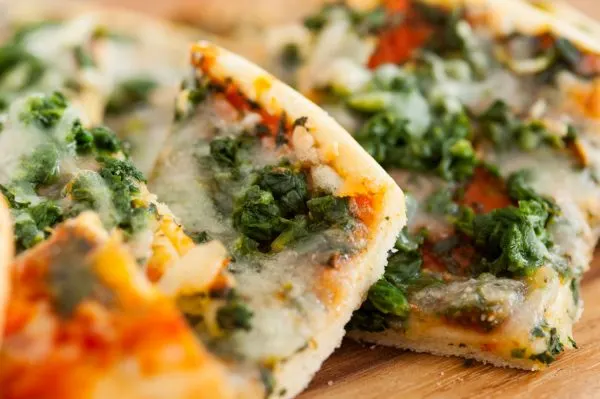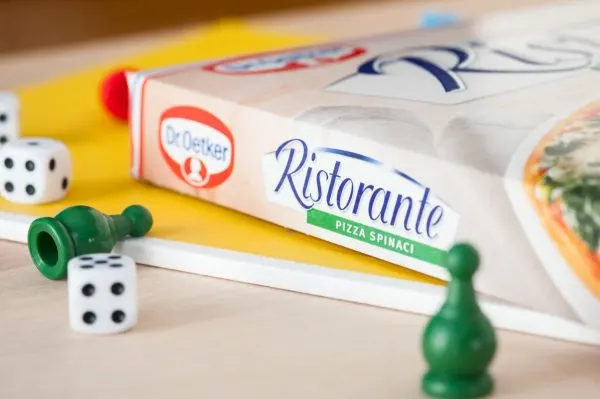 The Games
We have a pretty extensive collection of board games at the ready at all times because we tend to have a lot of game nights at our house. That said, you can start your stash with just a few favorites if you don't have many. We find that old school games tend to be a hit with any crowd. Everyone loves the classics! If all you have is a deck of cards, you'll be set, too. (You know, because it's a snow storm and you're not running out to shop at the moment.) A good Rummy grudge match will keep a crowd entertained for hours. Bob and I have played countless hands of Rummy over the years and he still likes to play even though I always beat him. (True story. My grandmother played a wicked game of Rummy and she taught me all of her strategies.)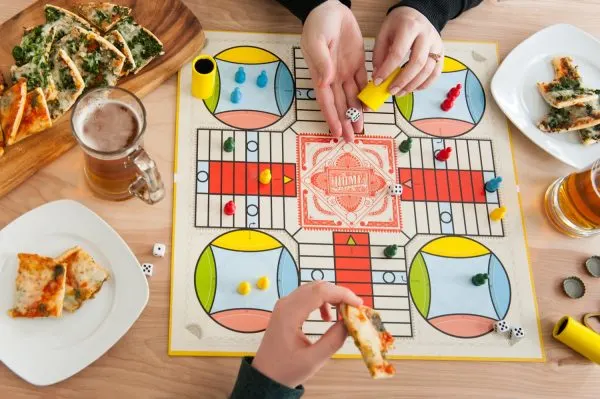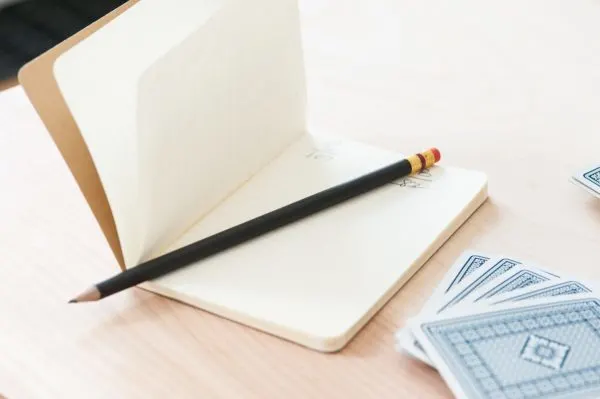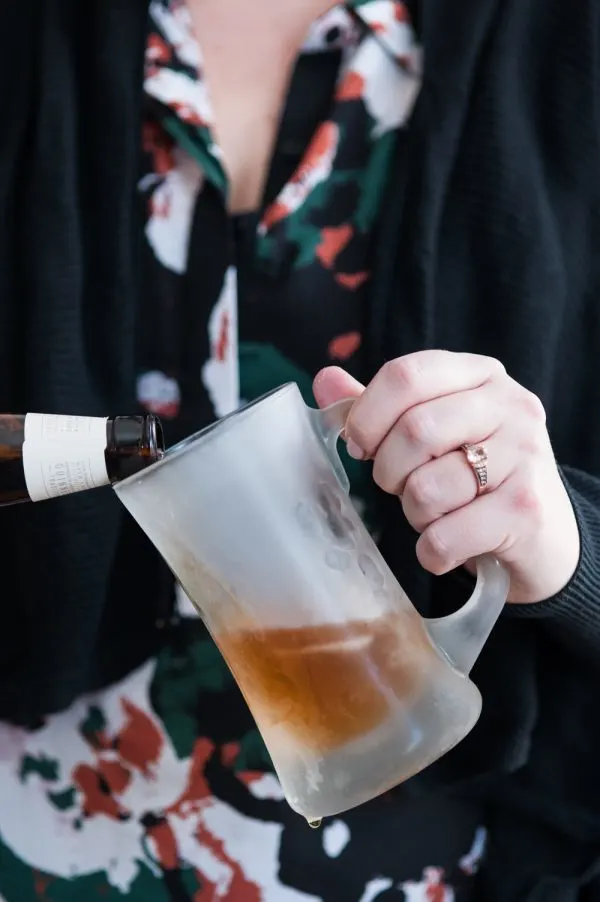 The Atmosphere
For the ultimate snow day vibes, amp up the coziness by pulling out stacks of throw blankets, lighting a few candles and making sure things are feeling warm and toasty. Also, don't forget the music! A great playlist is simple to pull together while your pizzas are baking and your visitors are en route and it will create an instant party atmosphere if your guests are greeted with music in the background as they make their way in from the cold. You can take up residence at the dining room table or toss a bunch of pillows on the floor and cozy on up around the coffee table in the living room. Feeling fancy? Serve your pizza up on a pretty cutting board and set out a few mini notebooks and a bunch of pencils for score keeping. You are now officially the ultimate snow day hostess.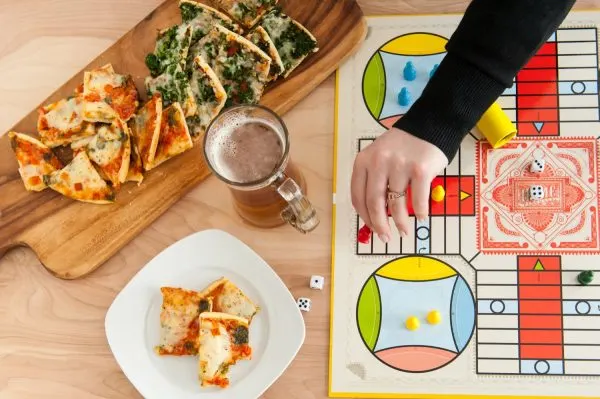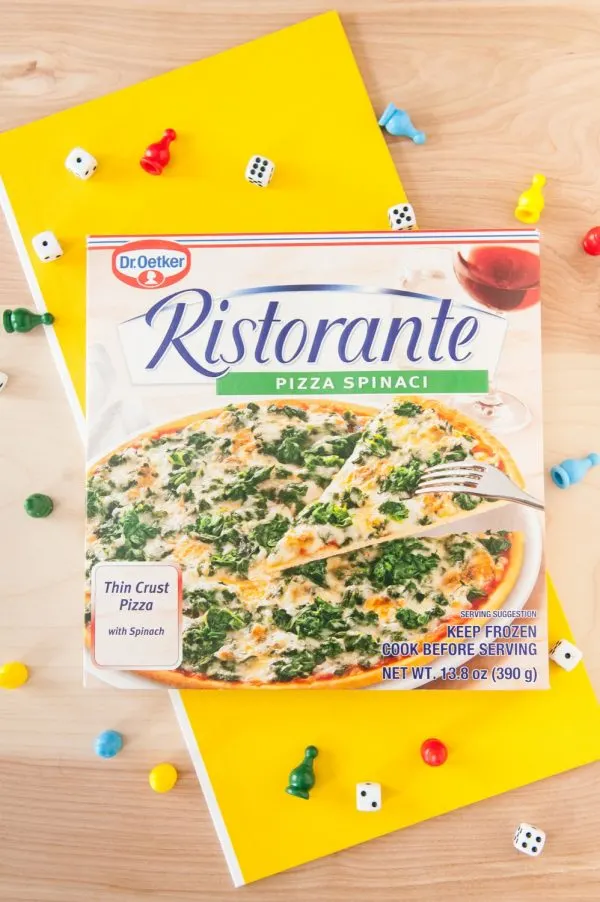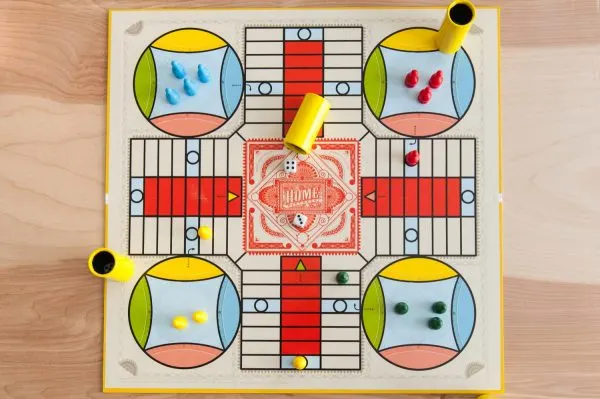 For more recipes, tips and entertaining ideas, be sure to give Dr. Oetker a follow on Facebook, Twitter and Pinterest! And I'd love for you to share your favorite snow day pastimes with me! Binge watching Gilmore Girls? (Been there, done that.) Baking? Crafting? Watching Dirty Dancing for the hundredth time? Share with me! Something tells me we've got a few big storms left before this winter is in the books.

[Art direction + styling by Cyd Converse | Photos by Alice G. Patterson for The Sweetest Occasion.]
This post was sponsored by Dr. Oetker USA LLC. I received compensation for this post, but all opinions are my own. Read more about our editorial policies.