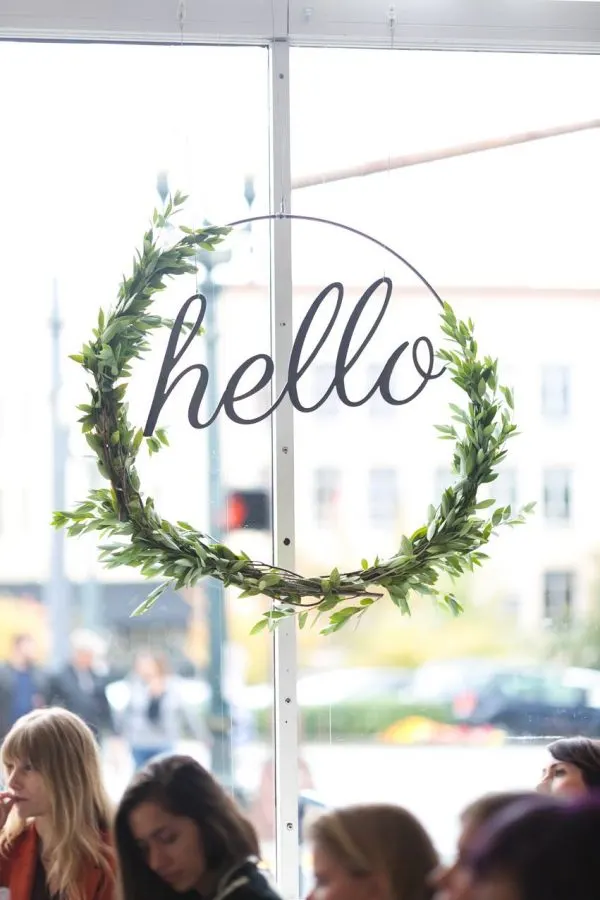 Last month I was excited to make my maiden voyage to Portland, Oregon for The Hello Sessions! Melissa and Joy, the founders and masterminds behind the conference, invited me to speak back in January and I was eager to join in on the fun. Fast forward to a crisp morning in early October and I was off! The festivities kicked off that evening with a welcome party at Schoolhouse Electric. With music from DJ Aquaman, who put together an incredible playlist just for the event, food by Let Um Eat and drinks from Union Wine Co, it was the perfect way to kick off the festivities! Plus, ever a School Electric fan, allow me to assure you – their flagship store is dreamy. Like, next level dreamy. I resisted the temptation to shop on the spot, but I promise I came home with a wish list a mile long that I'll be referencing often as we continue renovating and decorating the house!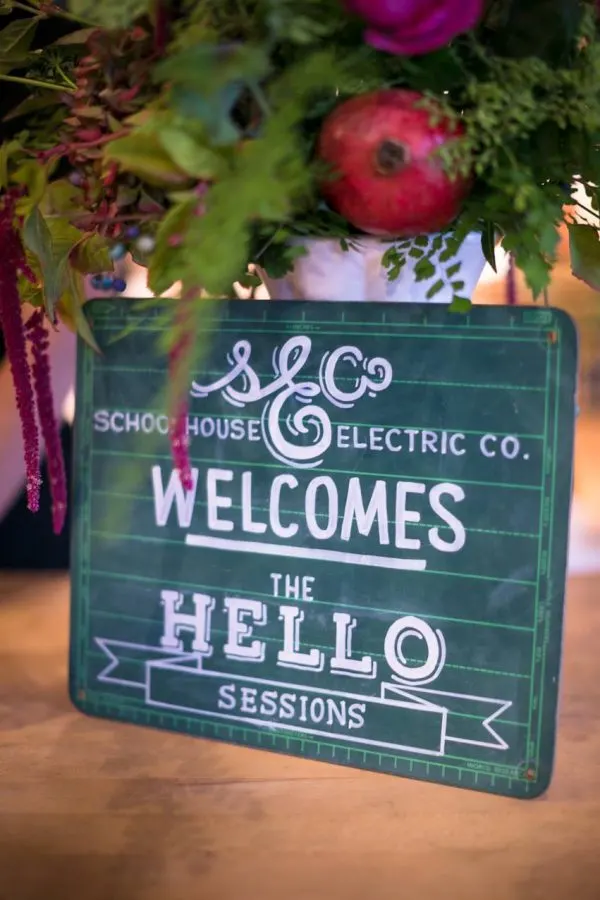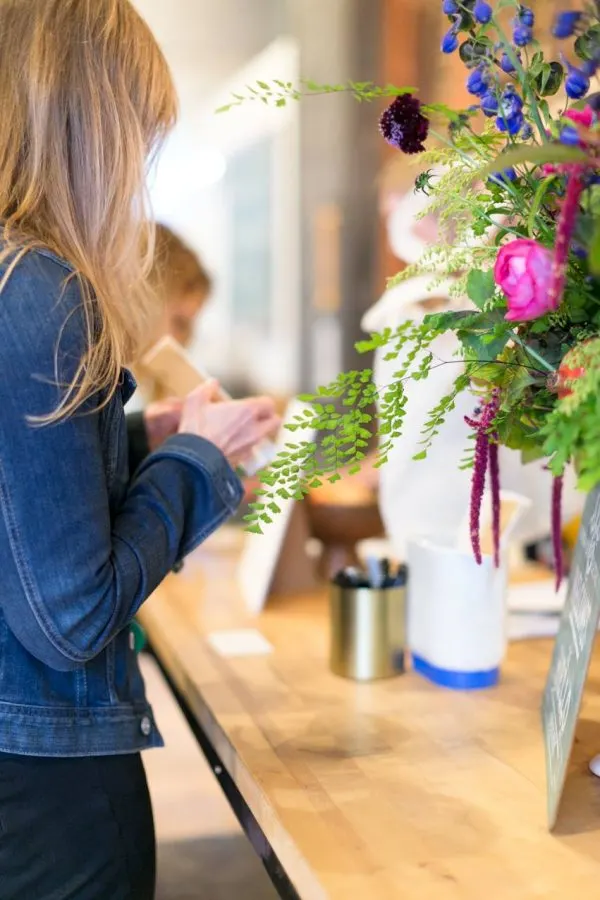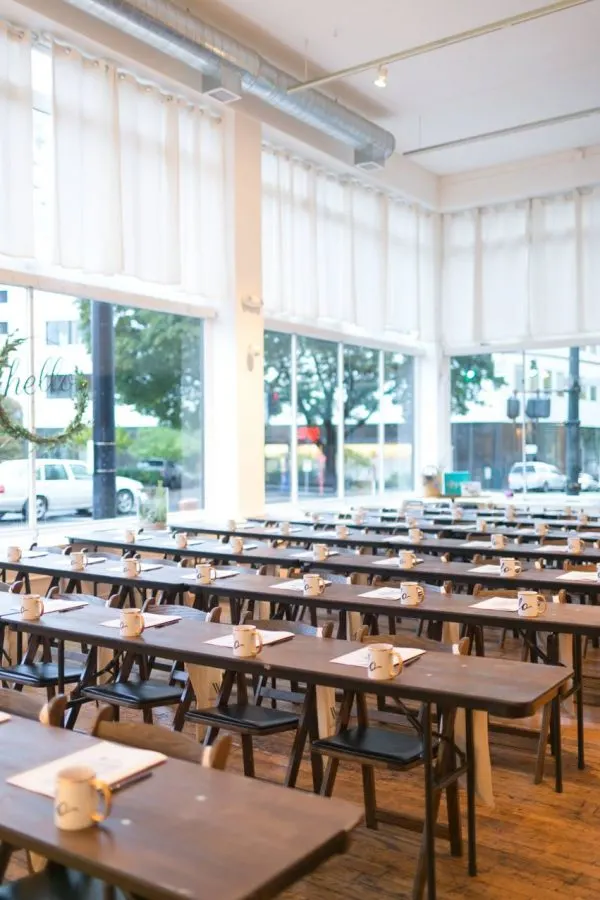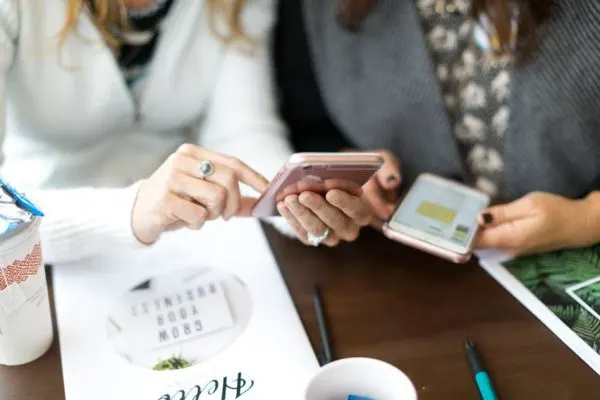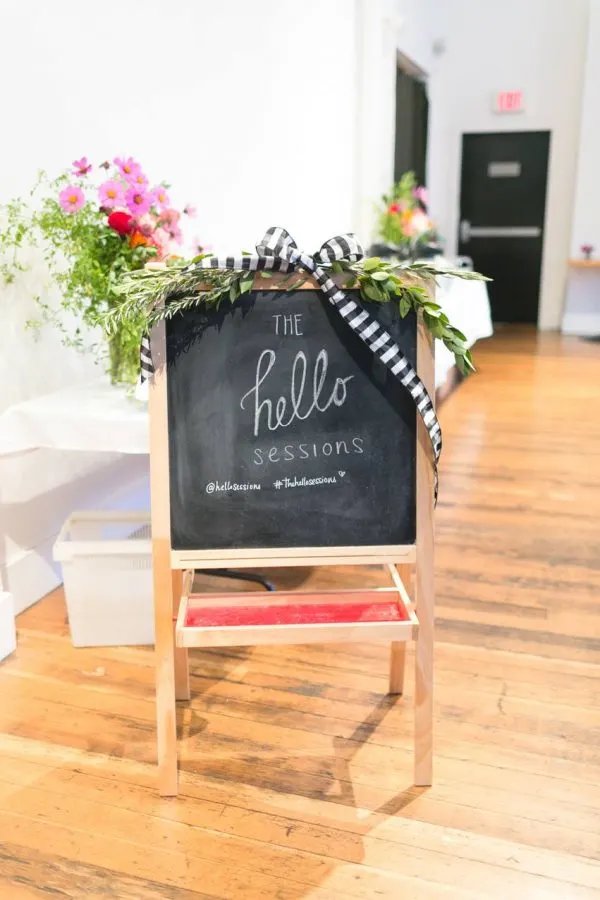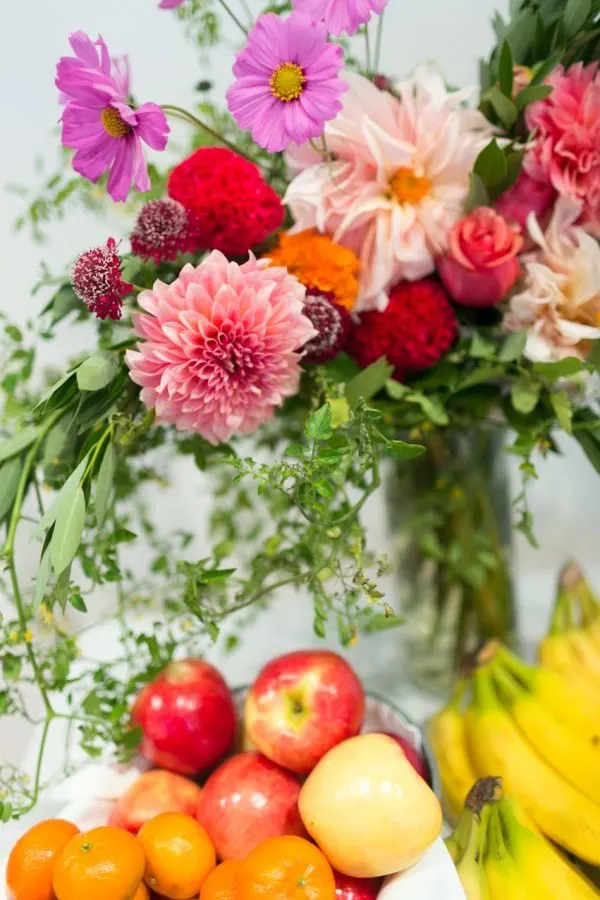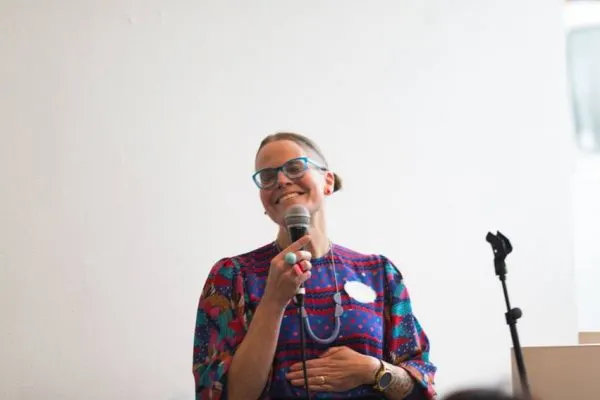 The next morning we were off to The Cleaners at the Ace Hotel, a really cool event space with giant windows, huge ceilings and a wonderful atmosphere for a day of learning and inspiring. Illustrator, author and artist Lisa Congdon was the keynote speaker and her messages about legitimacy and pursuing creativity through a passion for and commitment to your craft were spot on. If you ever have the opportunity to hear Lisa speak, do so! She's sweet, funny and beautifully insightful and her talk was far and away my favorite part of the day. Then, I took the reigns for the next 90 minutes, talking about business and growing a creative business. I had so much fun sharing my experiences with the ladies gathered in that room, and I can't thank them enough for the warm and loving reception.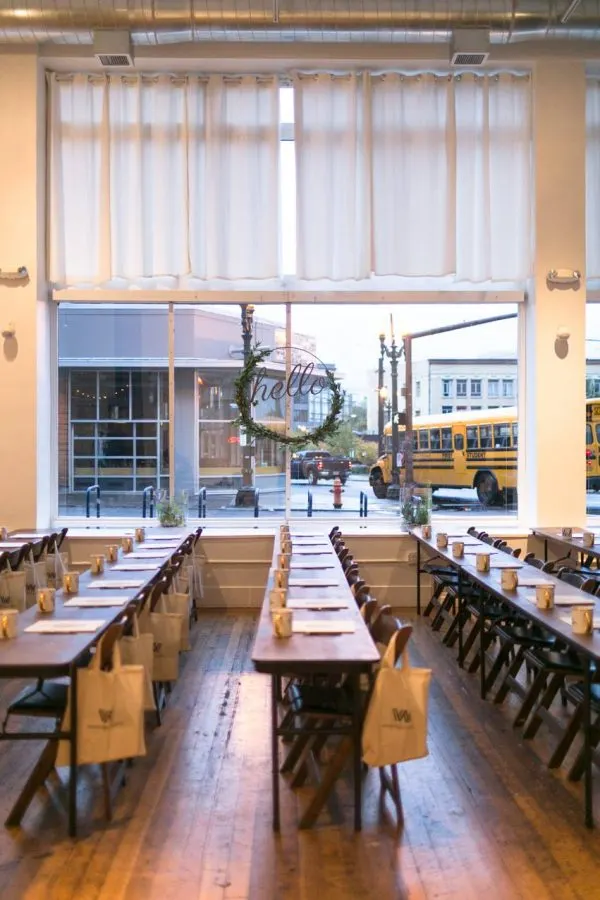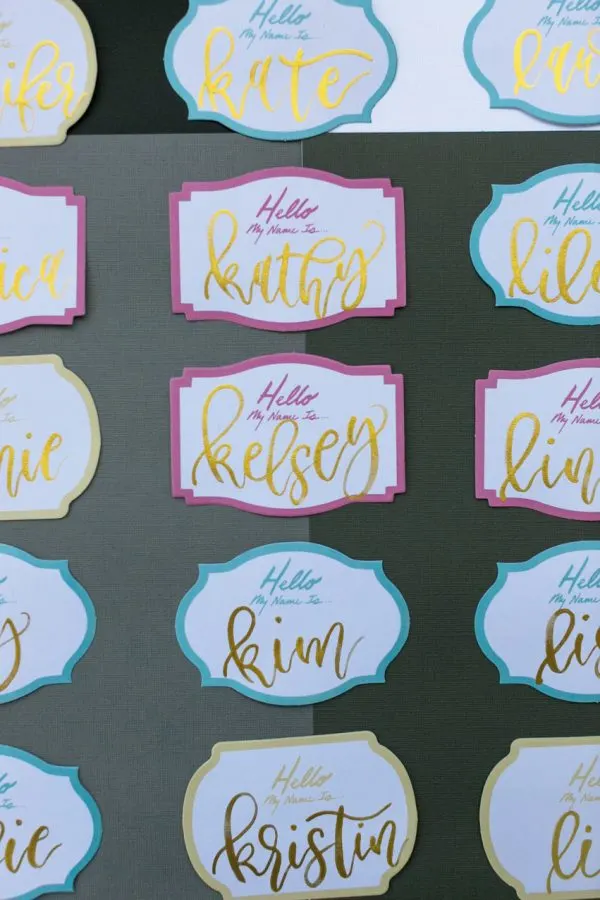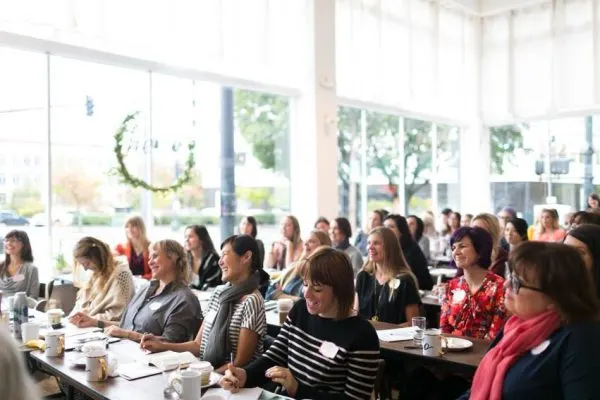 After lunch from Clyde Common (the most incredibly tasty sandwiches and giant cookies), my sweet friend Sarah of Sarah Hearts gave us all an education on creating videos. We got to play with some fun new tools and apps in person and I honestly learned so much. It has inspired me all over again to start producing some cool video content for all of you. (You can check out Sarah's video expertise on the Sarah Hearts Facebook page!) The workshop sessions closed out with Nicole of Bot Communications talking about authenticity on social media. Nicole is a wonderfully compelling speaker and her message resonated with everyone. Be real. Be you. Share it with the world. Got it! To close the day, my lovely friends Sara and Melissa of Alice & Lois presented a cool DIY craft for everyone in partnership with Minted while everyone mingled and enjoyed charcuterie and ice cream sandwiches.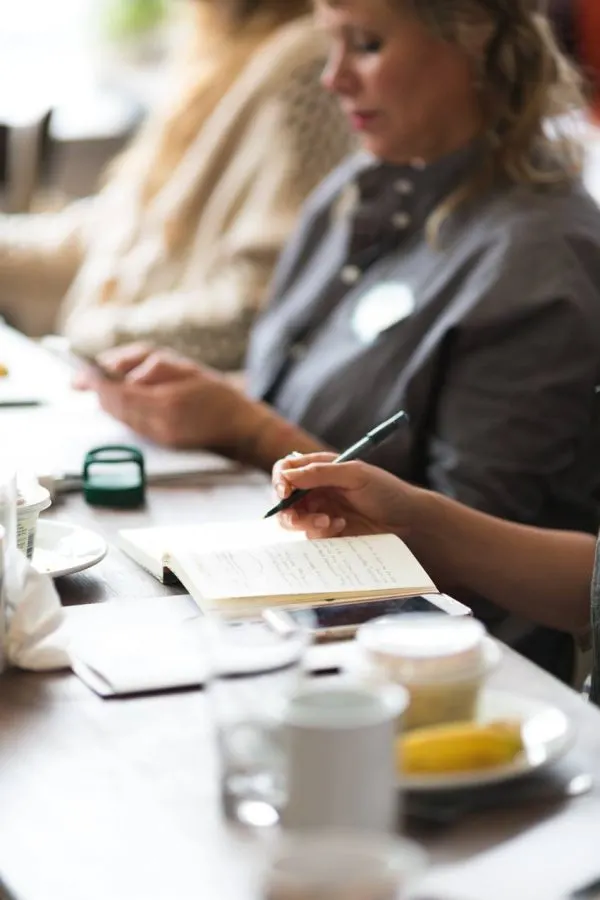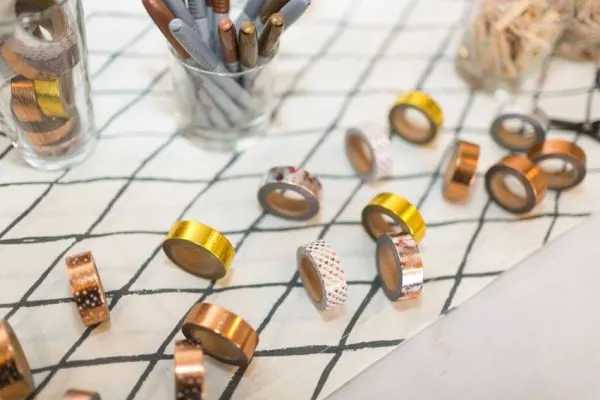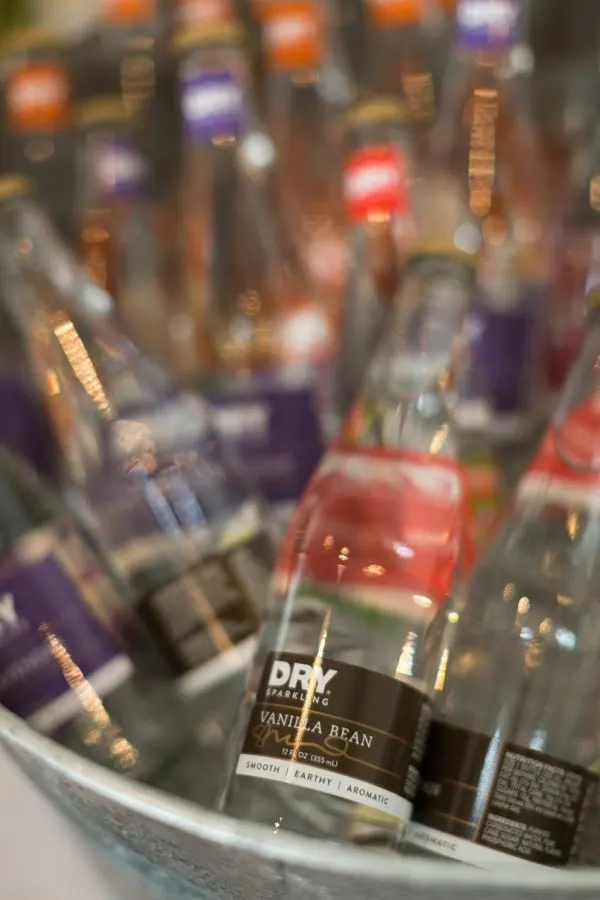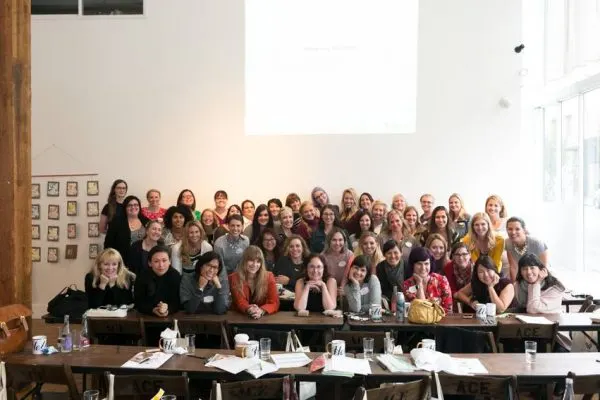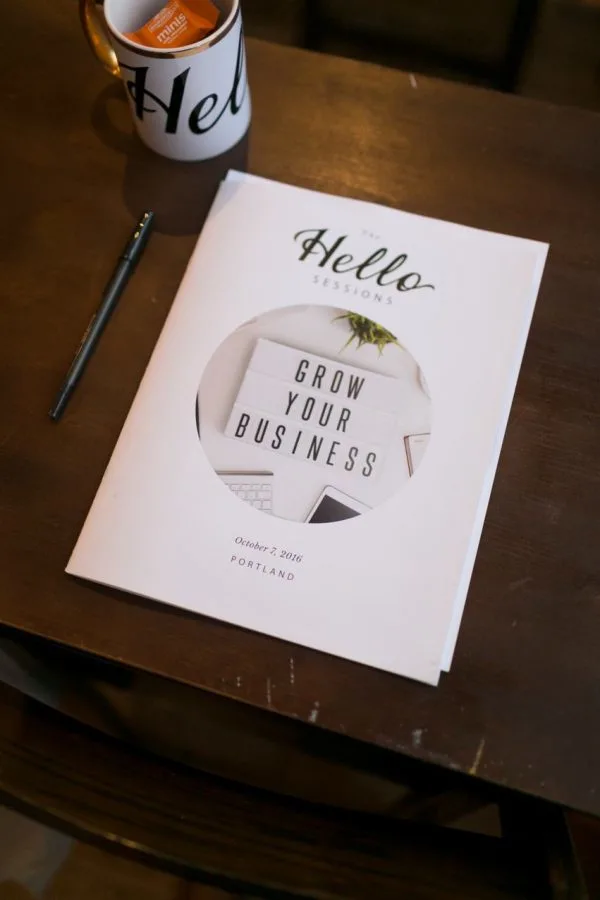 A huge thank you to Melissa and Joy for asking me to be a part of The Hello Sessions! It was a super quick trip with a red eye flight home after dinner following the sessions, but it was worth the hours spent flying cross country. After being pregnant last year and taking care of a baby sidekick throughout this year, it felt really good to get back in the saddle of speaking and presenting. Plus I loved getting to meet so many great new ladies in addition to seeing my friends Melissa, Sarah, Amy, Melissa and Sara. (So many Melissas and Sara(h)s!) My only regret is that I didn't have more time to play and explore Portland, but it is definitely a city I'll be visiting again!

[Photos by Linnea Paulina Photography.]