If you remember the paper doily inspired tablescape I designed earlier this year, it will likely come as no great surprise that I was ecstatic to see the inventive paper doily crafts featured in the latest issue of Martha Stewart Weddings, which they were kind enough to share. This issue is positively loaded with incredible DIY tips, ideas, crafts, projects and inspiration. I'm definitely going to let this inspire me to work a little more paper doily beauty into my life. I suggest you do the same. Who knew something so inexpensive and readily accessible at nearly all crafts stores could look so pretty?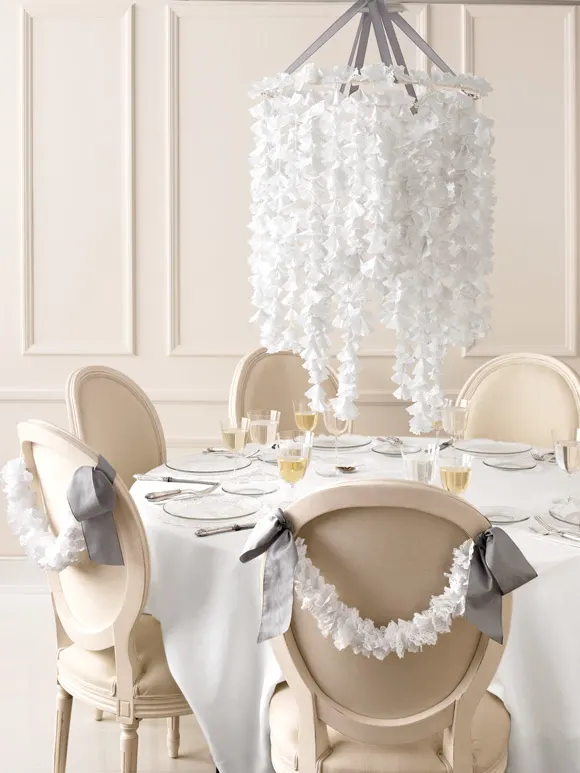 (Please do not get me started on my obsession with the paper doily chandelier and pretty chair swag, because both blow me away I'm so in love.)
For even more amazing paper doily craft ideas and full DIY instructions, pick up the latest issue of Martha Stewart Weddings, on newstands now!
{Photos from Martha Stewart Weddings.}