My husband and I honeymooned in Bar Harbor, Maine last year and while there fell madly, deeply in love with the Maine coast. While in Portsmouth, New Hampshire to celebrate our anniversary, we decided to take a day trip up to Portland, which is just shy of an hour north. We started the morning with breakfast at The Front Room at the recommendation of a friend. Breakfast was little silver dollar pancakes stuffed with wild Maine blueberries and several cups of really good coffee. Once we were all fueled up we walked down to the waterfront and then followed the foot path along to the main port at the heart of the city.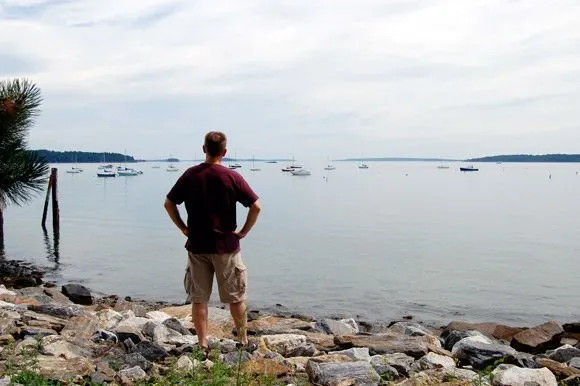 Honestly, there is absolutely nothing I love more than the sight and sound of boats on calm waters in the morning. If they had allowed me to, I would have built a house right here and never left. By the time we'd been in Portland for an hour we were plotting ways to relocate there and never look back.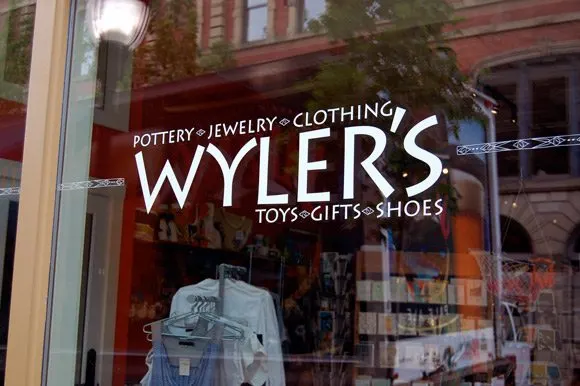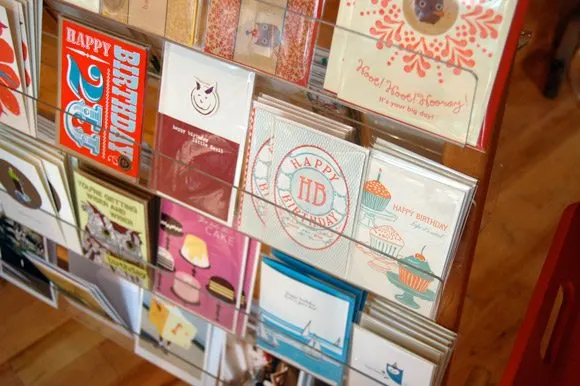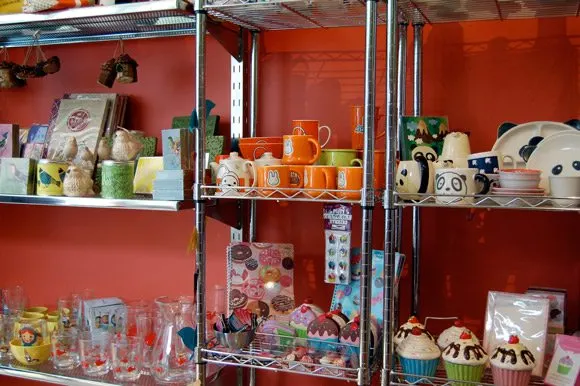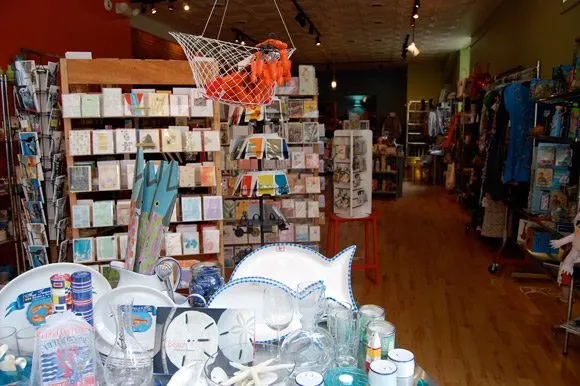 We walked about 4 miles across Portland and back that day, stopping at several cute shops along the way. A favorite of mine was Wyler's where they carry all kinds of paper goods, gift items, clothing and even a small selection of really fabulous shoes. Bonus – they carry lots of Smock goodies, too! We also loved Fetch, a locally owned pet goods store where we spoiled our furbabies rotten buying them tons of treats and toys they probably did not need. Unfortunately, the folks at Folly 101 requested no photos, but this is shop is a must-see if you find yourself in Portland. It is filled with housewares, linens, textiles and home accessories galore, all arranged by color in a shop that feels like a cottage with white-washed walls. I loved every second I was there.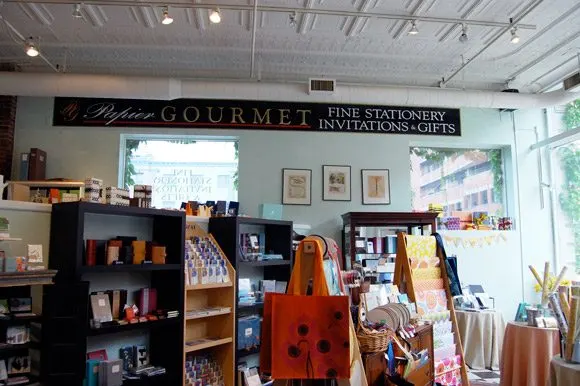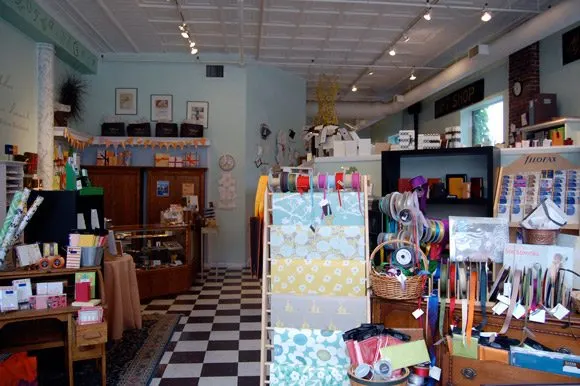 We also stopped off Papier Gourmet, a stationery shop that carries the best of the best paper goods and stationery. From custom invitations to ribbon, gift wrap, photo albums and more, this shop is loaded with goodies for paper lovers.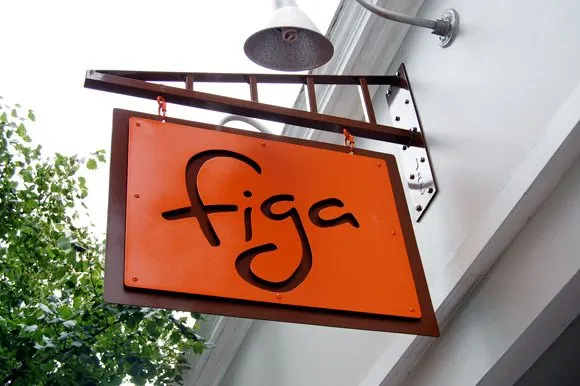 While we didn't actually eat at Figa, I do have to suggest someone stop in and check it out and report back sometime. (The menu looks really really good!) They are a member of 1% for the Planet, meaning they donate 1% of all sales to environmental causes. I love businesses that take an active role in the world so I'm bummed we weren't in Portland long enough to give them a try.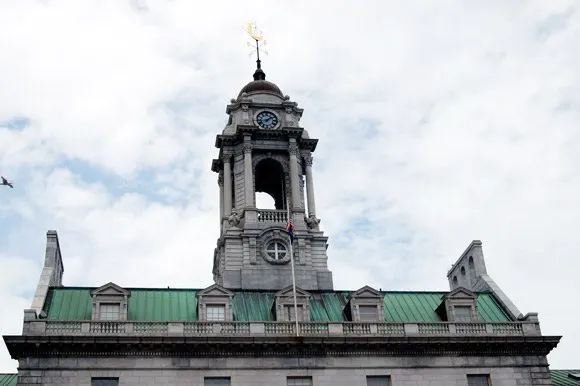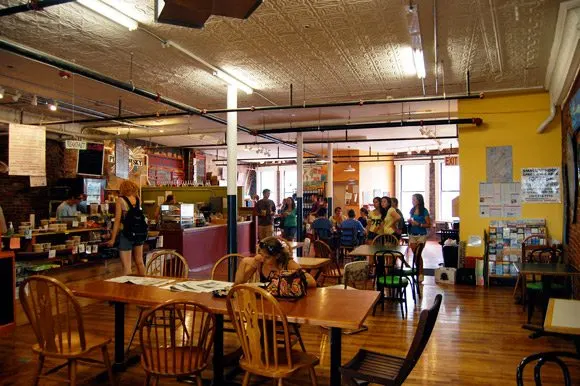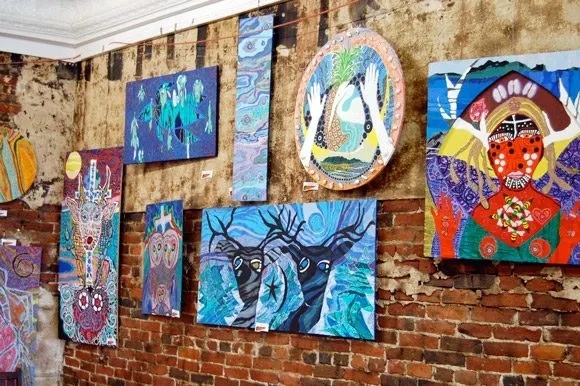 Lunch was at the Market House, a very cool mall-type space featuring several different local food producers and vendors. We had big, delicious sandwiches from Big Sky Bread Company and sat in cozy arm chairs overlooking exposed brick walls lined with the work of local artists. Of course, when in Maine, it's only appropriate to wash down your lunch with organic blueberry soda so we did just that.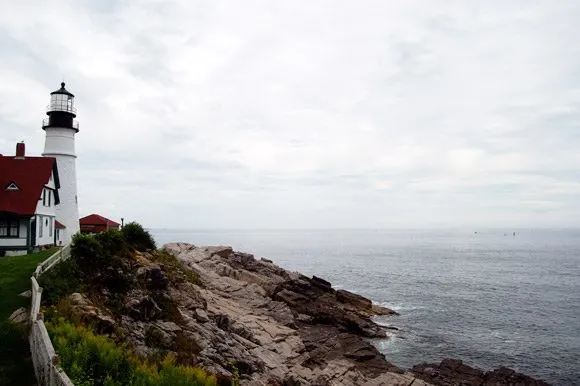 After lunch it was a bit more shopping and then a drive out to the Portland Headlight in Cape Elizabeth. The light has been in continual service since 1791, making it the oldest lighthouse in Maine. The dramatic perch along the rocky coastline was a sight to see. If you've never been to Maine, it's the rock coast that really makes it so unique. And the amazing food. And the wonderful people. But, I digress.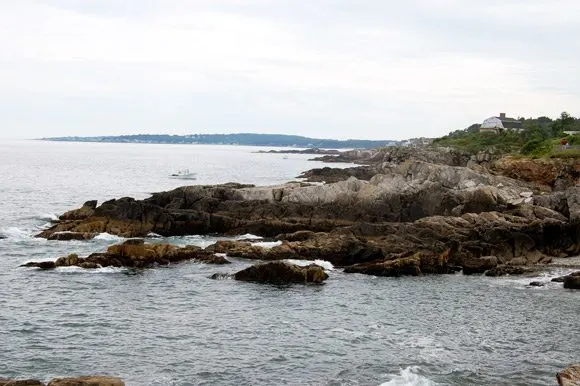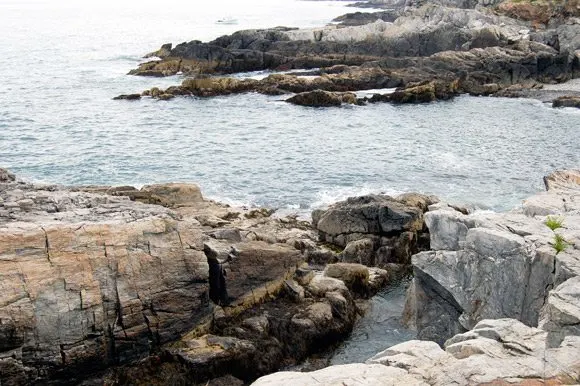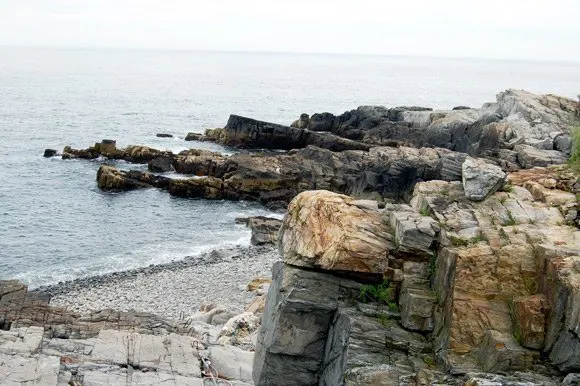 After that it was back to Portsmouth for dinner and drinks and a final evening in our fabulous hotel before heading home. My only wish? That we could have stayed infinitely longer. I hear retirement calling us back to Maine, that's for sure.
{Photos by Cyd Converse for The Sweetest Occasion.}