I've had the best week sharing the talents of our Inspired Creations Contest entrants with you and I'm equally excited to show off today's sweet, chic design from Andrea Gray of AGH Event Maker and Jade McCully of Jade + Matthew Take Pictures. Andrea's take on the glitter and glam challenge is refreshing and bright, with hints of sparkle and rainbow-inspired color. Old terra cotta planters were spray painted and filled with cute miniature rose plants – I love how the bright green balances all of the silver and gold accents. Arrangements of baby's breath, tissue paper pinwheel flowers, and funky glitter-covered styrofoam ball sticks leftover from the holidays look sculptural and garden-inspired while silver and gold fringe adds just the right amount of shimmer and shine. Pretty sequined heart-shaped cupcake toppers are the perfect final touch.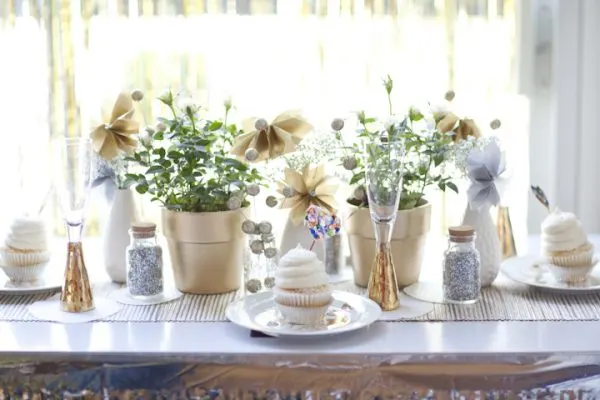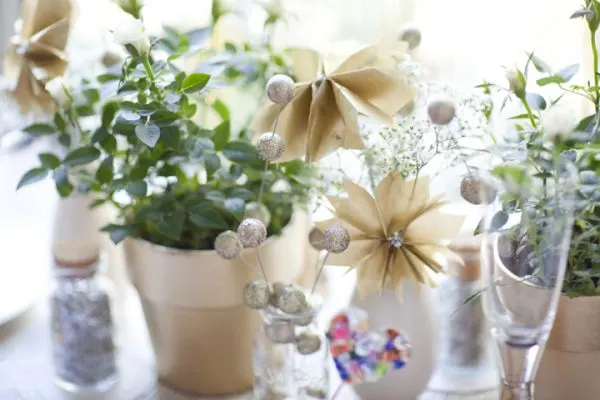 I love the tissue paper flowers Andrea included the floral arrangements, such a simple and easy DIY project. Make them from metallic tissue paper or in a range of pretty monochromatic shades for a bit of drama and fun.
DIY Tissue Paper Pinwheel Flowers:
1. Cut tissue paper in half length-wise then in half again so you have a piece that is roughly 10″x15″
2. Fan fold the paper roughly an inch wide
3. Cut sides of the paper so that you create points on each end
4. Wrap a pipe-cleaner around the middle of the folds and tie a somewhat tight knot.
5. Fan out the pin wheel and tape the sides together to create a cute little flower!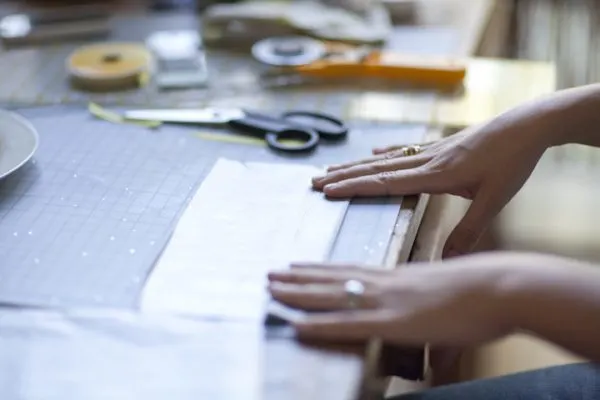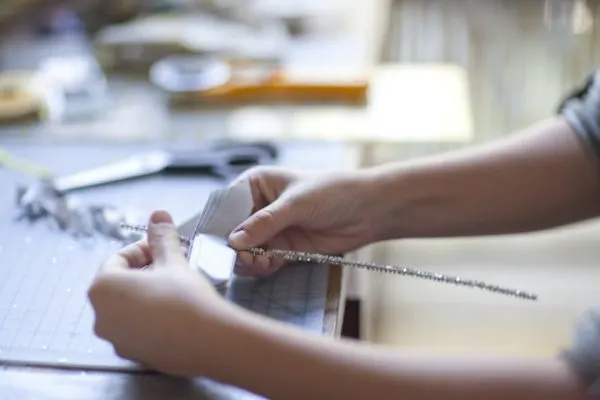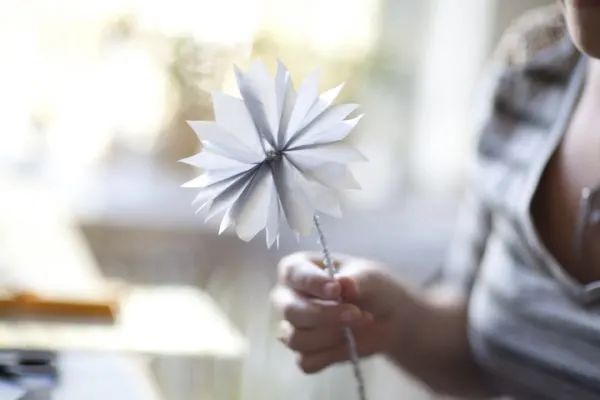 DIY Sequin Heart Toppers:
1. Cut out a heart from a thick piece of cardstock
2. Individually glue sequins to heart on one side using a glue gun
3. Glue a tooth pick to the non-sequin covered side and enjoy!
Thanks, ladies, for being a part of the Inspired Creations Contest!
Vendors + Resources –
Concept + design: AGH Event Maker / Photography: Jade + Matthew Take Pictures / Potted plants: Fresh Market / Cupcakes: Gigi's Cupcakes / Table fringe – Party City.
{Photos by Jade + Matthew Take Pictures.}