This shoot is a fun little project that I worked on with FiftyFlowers.com, Paper Mojo and Alice G. Patterson Photography and I just love how it turned out! A few months back FiftyFlowers.com approached me about creating an inspiration shoot using their gorgeous wholesale flowers and I was instantly inspired by the idea of a really bright and happy spring color palette. Various shades of pink and watermelon and a gorgeous variety of peony tulip took center stage. I had this vision of playing on the idea of oversized confetti and created a confetti-inspired wall installation by spray painting inexpensive cardboard cake rounds sourced from Michael's. From there the rest of the details fell into place.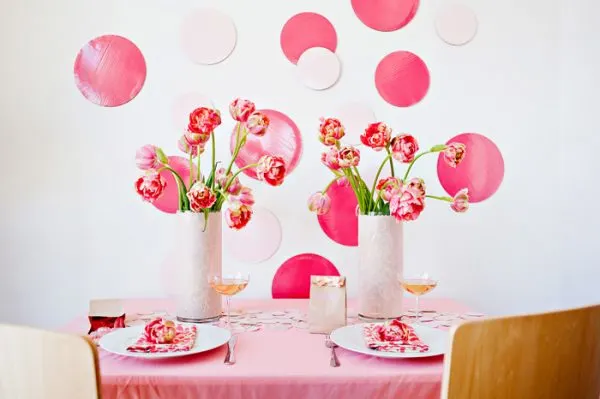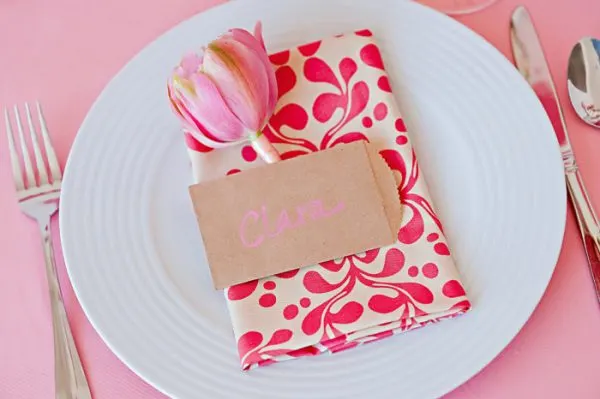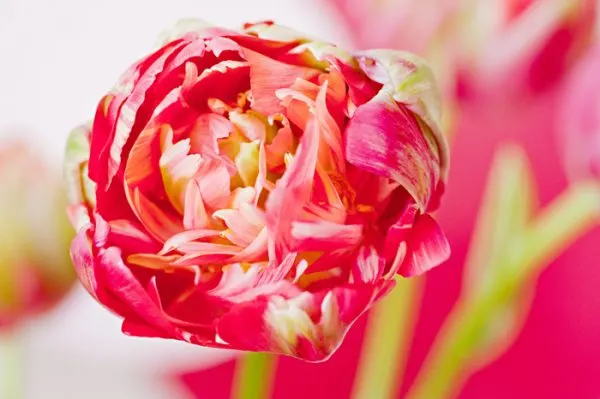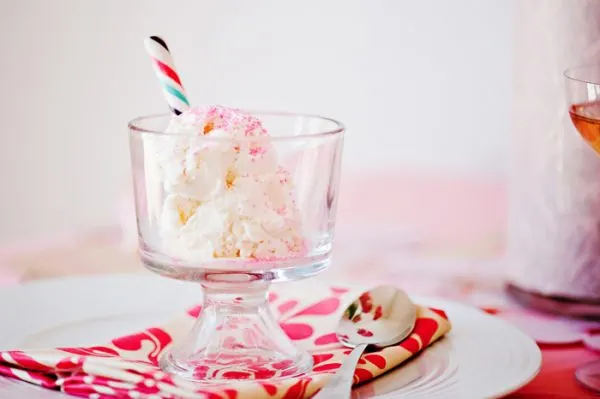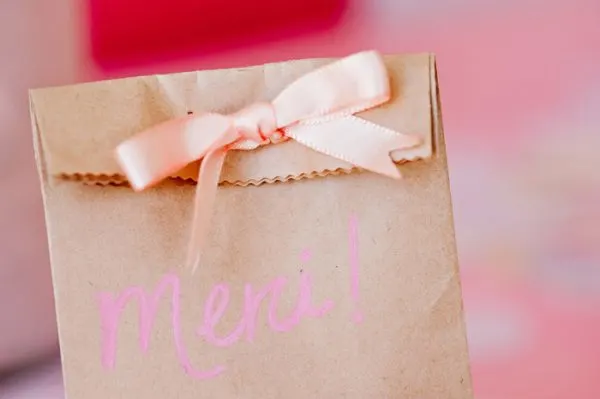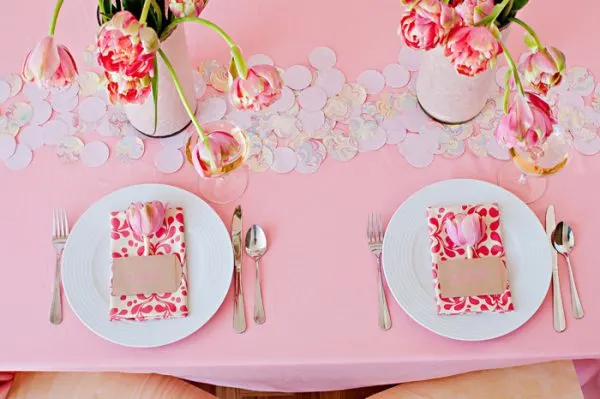 To further play on the confetti inspiration, I made a fun table runner using pretty paper supplied by Paper Mojo, simply using a paper punch to create a bunch of giant confetti. To show off the stunning peony tulips, I wrapped a pair of tall cylinder vases with pink mulberry paper and arranged the tulips to be tall and sort of wild looking. With loads of pink and bright punchy color, I wanted to make sure the flowers were equally fun.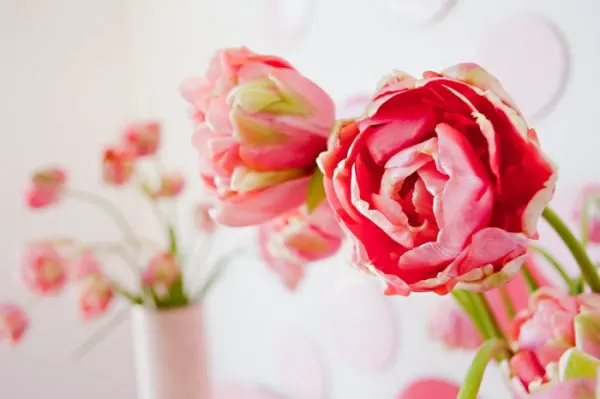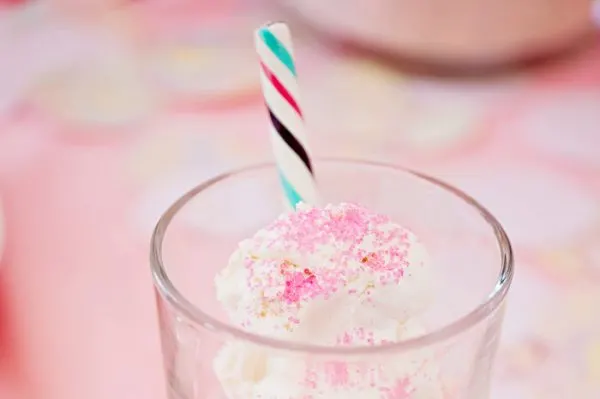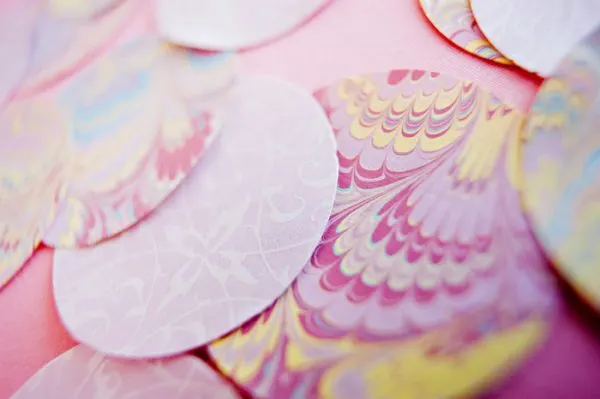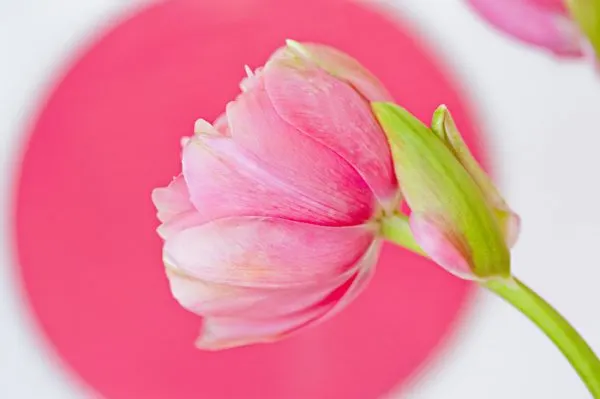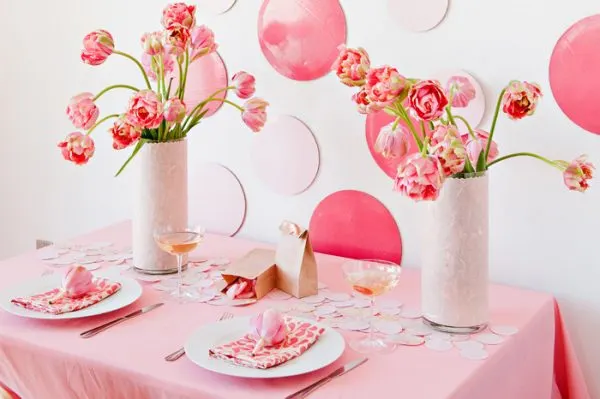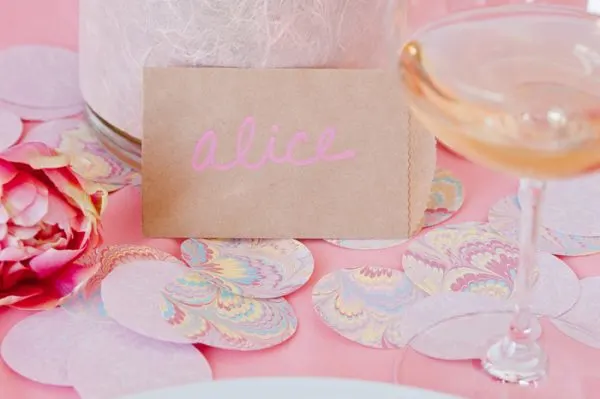 And I always love showing you my little sketch so you can see how things evolve behind the scenes…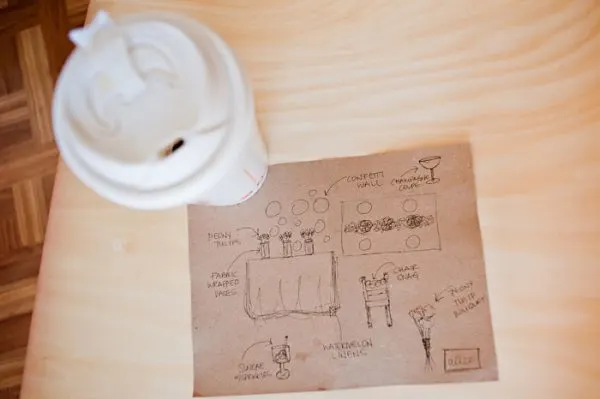 Many thanks to FiftyFlowers.com, Paper Mojo and Alice G. Patterson Photography for being a part of this shoot and to FiftyFlowers.com for inspiring such a bright and cheerful design. If you're feeling inspired to tackle your own flowers for your upcoming wedding, bridal shower or celebration, I can't recommend FiftyFlowers.com enough. Everything was shipped and packaged wonderfully and their customer service is top notch. Stay tuned a little later this week for even more of their gorgeous flowers!
Vendors –
Concept, design + styling: Sweet Occasions Studio/The Sweetest Occasion / Flowers: FiftyFlowers.com / Photography: Alice G. Patterson Photography /Paper: Paper Mojo
{Photos by Alice G. Patterson Photography.}