Hello, hello! It's Jenny from Hank + Hunt and boy do I have an easy peasy, cheap and peppy little DIY for you today! I was looking at my extra embroidery hoops hanging on the wall and got super excited. I had a visual of this cute little hoop as a cake stand and away I went. It was super easy and quick to make, I think it's just charming.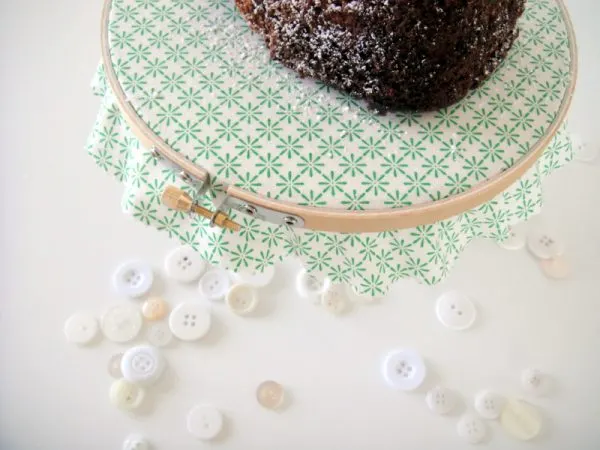 Supplies –
embroidery hoop
jam jar with lid
fabric scrap bigger than the hoop
scissors and pinking shears
hot glue
foam board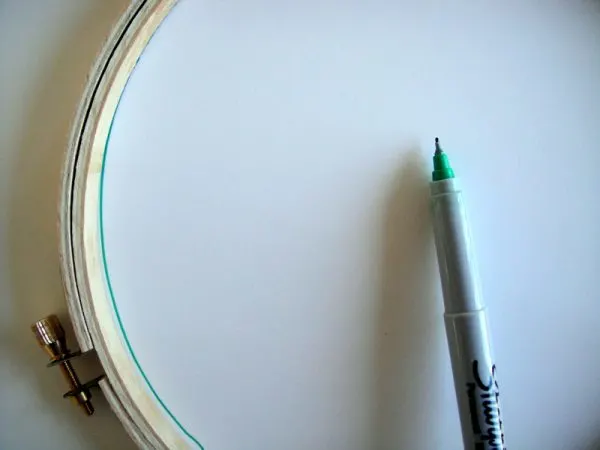 First, cut the foam board into two squares. Place the embroidery hoop on a square and trace the inside of the hoop.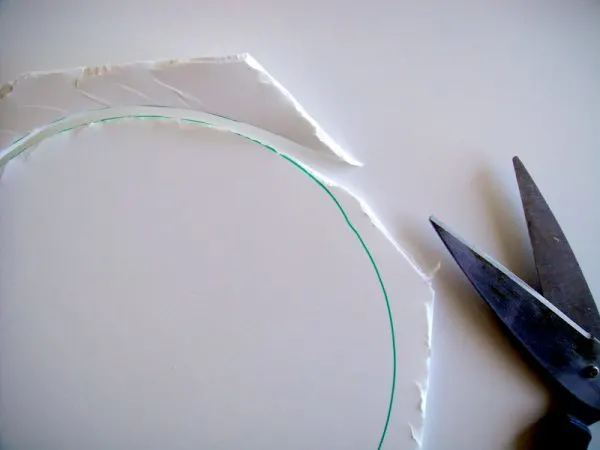 Cut straight lines close to the circle (think octagon) this will make it easier to cut a clean circle from the foam board by eliminating the excess. Then cut the circle, following the traced line.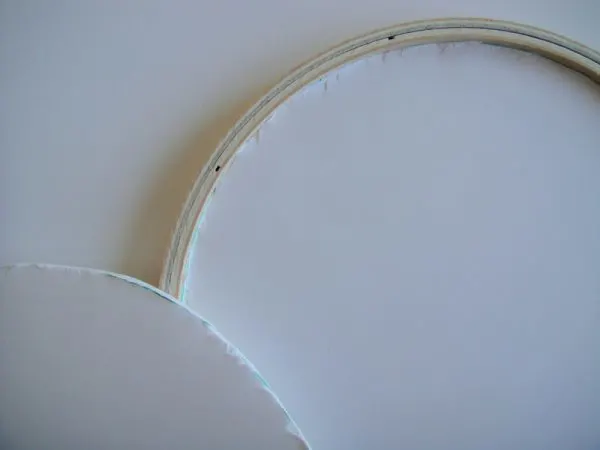 Press into the embroidery hoop, trimming if necessary. It should fit snugly. Repeat with the second circle.
Cut a square of fabric about 3" larger than the embroidery hoop. Take the outer hoop off and place the fabric, right side up, over the inner hoop with foam board inserts.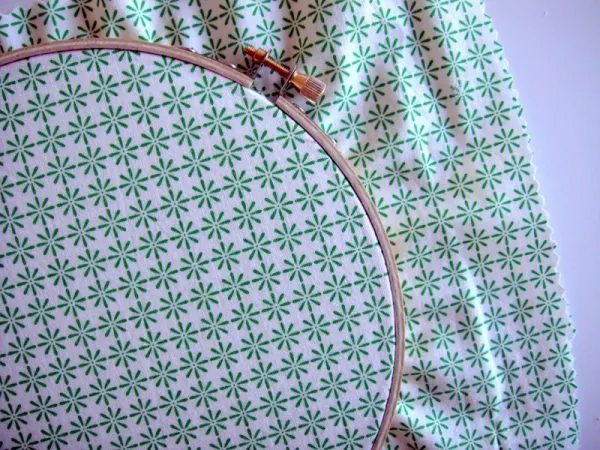 Press down, smoothing fabric, with the outer hoop, and tighten.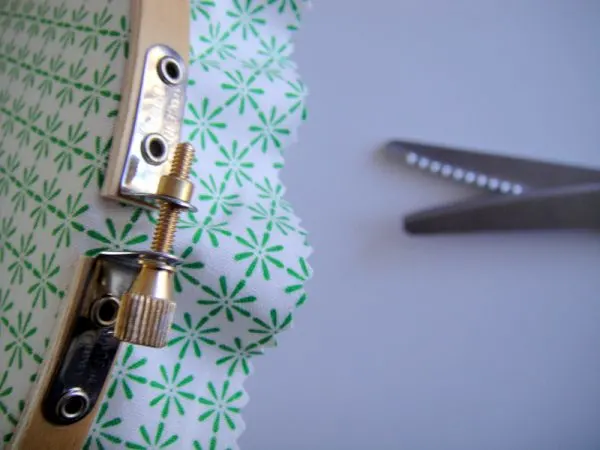 Trim the excess fabric off with pinking shears.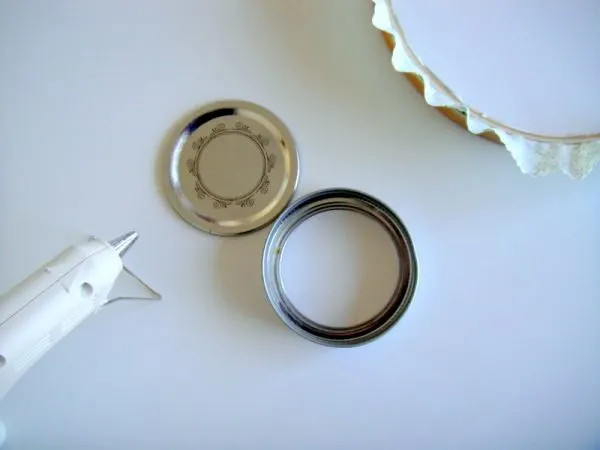 Take the lid and separate it into two pieces. Run a thin bead of hot glue on the inside of the lid and press the lid insert in quickly.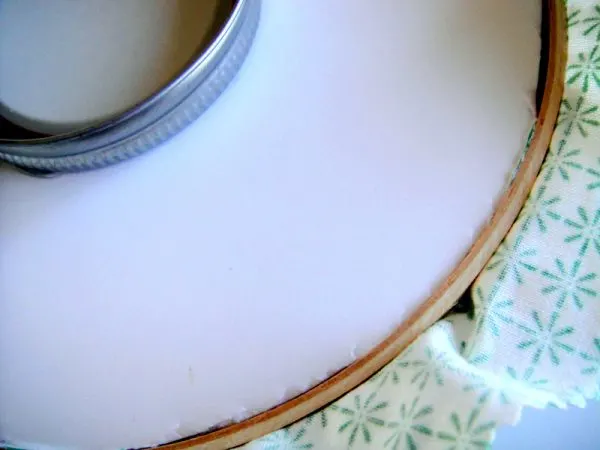 Then, run a thick bead of hot glue along the top of the lid, and press in the center of the foam board. Let cool.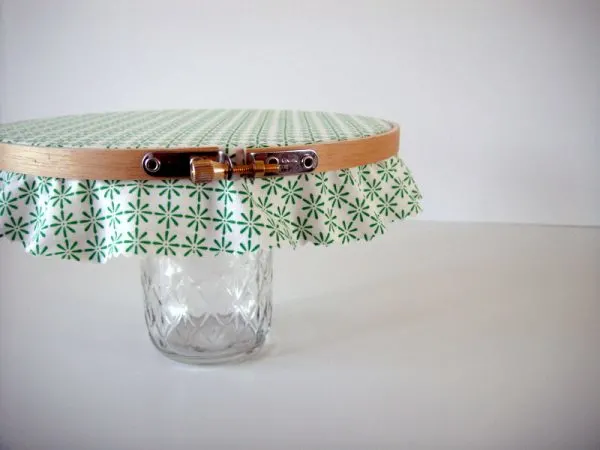 Fill the jam jar with various accoutrement, screw on the embroidery hoop lid, and now you have a perfect little cake stand.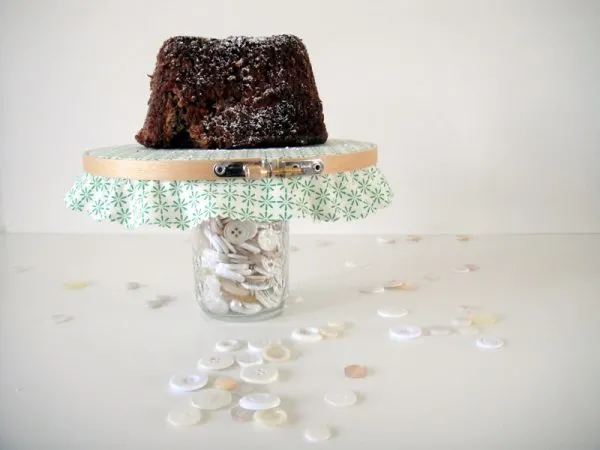 You could do a whole dessert table, with various sized hoops and jam jars in different heights. Fill the jars with buttons, scrabble pieces, sea glass or paint the inside to match your color palette. Just changing the fabric on top can change the look from vintage to modern, while still keeping a homemade feel. Enjoy!
{Photos by Hank + Hunt.}