Hey all, it's Chelsea again with another little DIY Valentine's Day gift idea for you! I was feeling inspired by simplicity this time around, and wanted to make something small and sweet and all those other "s" words. So we're working with stamps and modeling clay, and making little trinkets to give to the people you love most.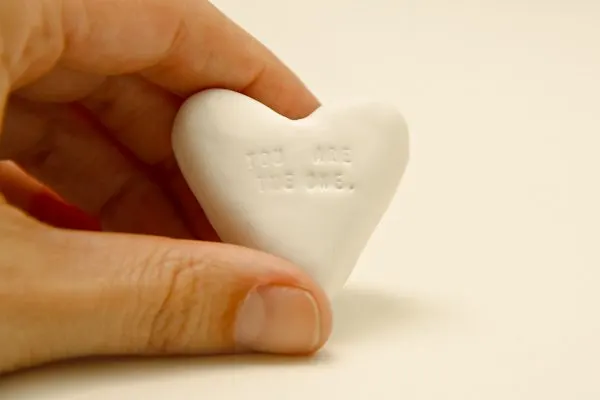 Your materials will be modeling clay and any kind of small stamps. One small package of Fimo Classic modeling clay will make two hearts (you can use any color you like). For stamps, my new favorite toy is this awesome stamp set from Staples; it comes with hundreds of letters and symbols so you can spell out just about anything. You can also use stamps with pictures on them or make your own stamp like we've done before!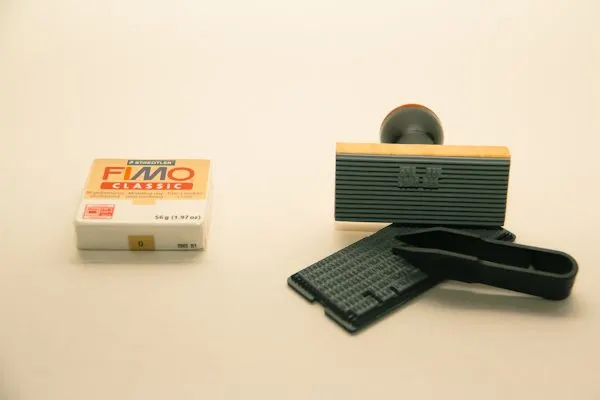 To get started, split a package of modeling clay into two parts and set one aside. Make sure your hands are nice and clean, or your clay will end up with specks and fibers in it! Work one piece of clay until it's soft and can be rolled into a smooth ball.
After you have a nice ball, start shaping it into a heart bit by bit. This takes some trial and error, so be patient. If you need a tool to help you keep things smooth, use a water glass to gently roll edges and help you form the heart.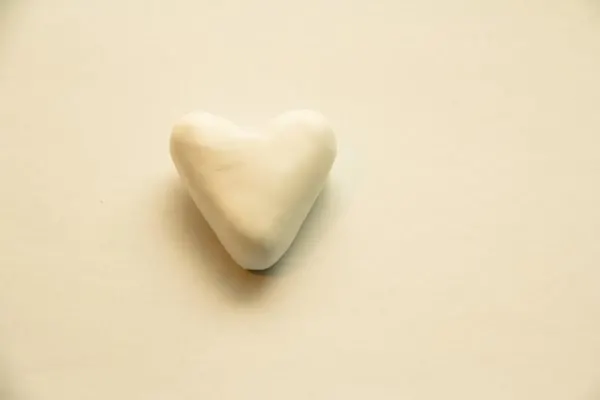 Next, take your stamp and gently and evenly press it into your clay heart. This also might take a couple of tries, so don't be discouraged! The third time was the charm for me because once I pressed it too hard and once too soft.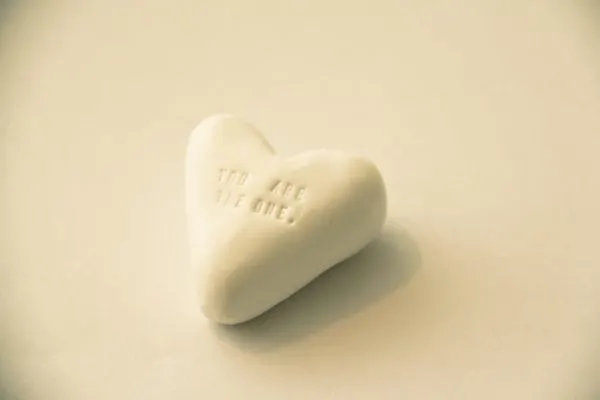 After you're all smoothed and stamped, bake your clay according to the directions on the package. Fimo Classic recommended 230 degrees for 30 minutes; I set mine on a regular baking pan and the time/temperature combination worked well. After you remove from the oven, let it cool completely before disturbing it. That's it! Simple, sweet, and a cool alternative to the usual over-the-top Valentine sentiments! Give it to someone you love as a sweet reminder of how much they mean to you.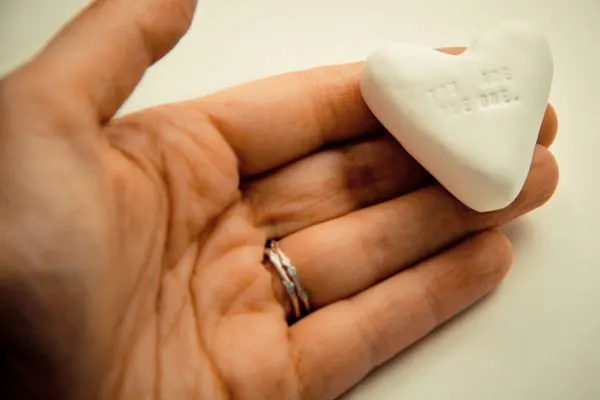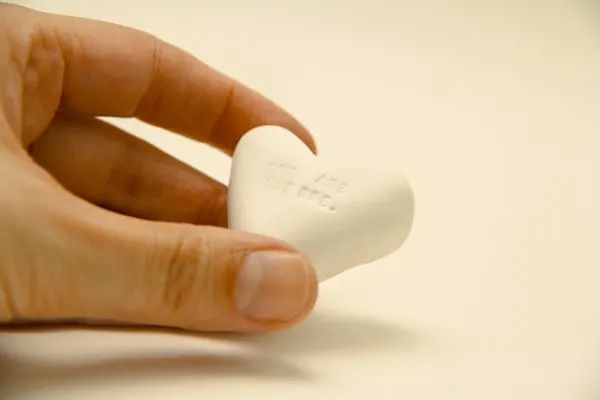 {Photos by Lovely Indeed for The Sweetest Occasion.}