Throughout October I'm going to be taking some time off and have invited a handful of my favorite bloggers to join us. Today I am honored to have the absolutely awesome Eden of Sugar & Charm here to visit. Be sure to visit her for amazing party inspiration, DIY ideas and recipes!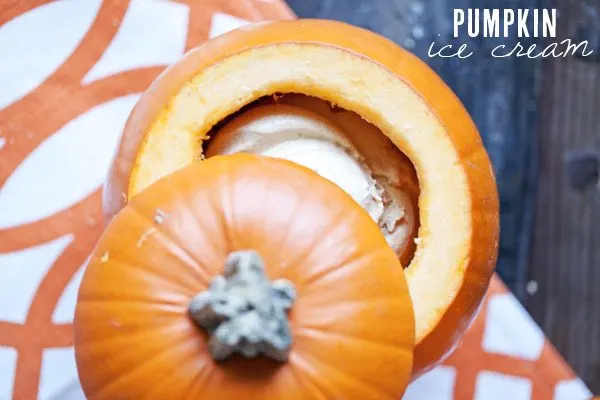 There is no better way to serve creamy pumpkin ice cream than in a hollow pumpkin itself! The ice cream seriously has the flavor of a pumpkin pie and has a delicious crunchy texture when served on top of crumbled graham crackers (or ginger snaps in you prefer). Enjoy watching your guests' faces light up when you bring them a pumpkin filled with homemade ice cream!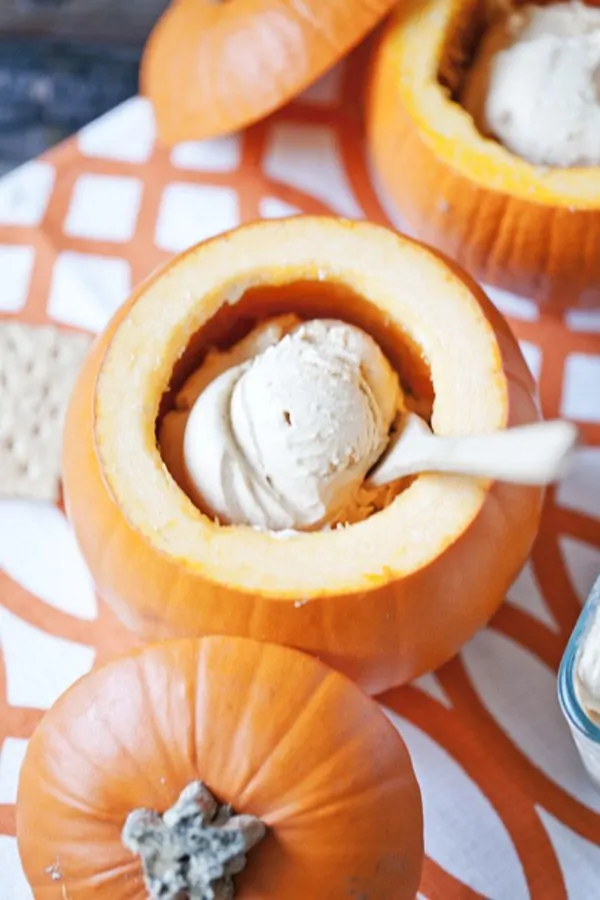 Pumpkin Ice Cream
1 1/2 cups whole milk
1 cup packed brown sugar
2 tablespoons molasses
1 can pumpkin puree
1 teaspoon cinnamon
1 teaspoon ginger
1/4 teaspoon nutmeg
2 cups heavy cream
1 1/2 teaspoon vanilla extract
In a mixing bowl on low speed, combine milk, brown sugar and molasses. Mix until sugar is dissolved. Add the pumpkin puree and spices and continue to mix on low speed. Slowly add in the whipping cream and vanilla. Pour into an ice cream maker for 20 minutes or until ice cream is thick. Then freeze in a sealed container for a few hours.
Cut off the top of a mini pumpkin and then scape the inside until it's clean. Crumble graham crackers on the bottom to fill the pumpkin a bit and add texture to the ice cream. Scoop ice cream inside when you're ready to serve!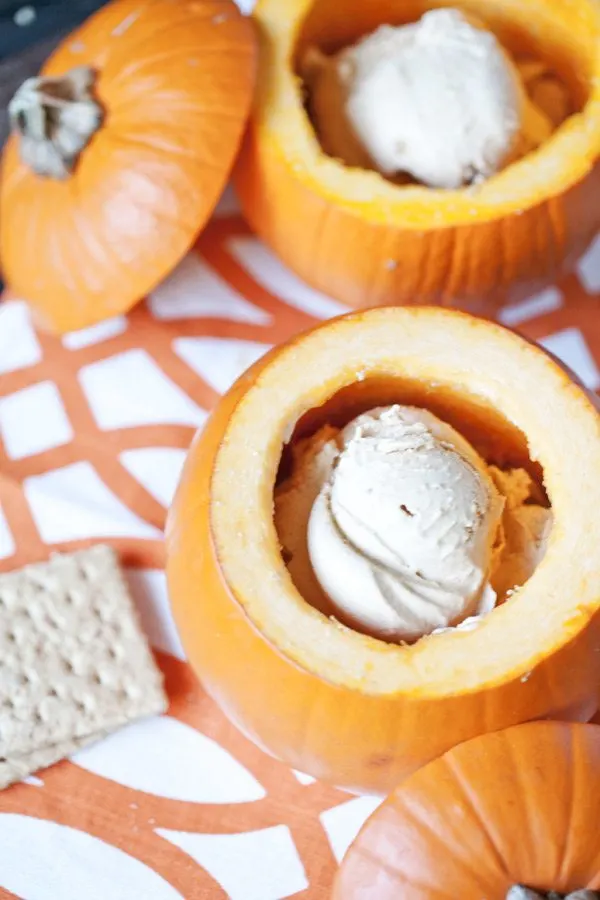 {Photos by Sugar & Charm for The Sweetest Occasion.}