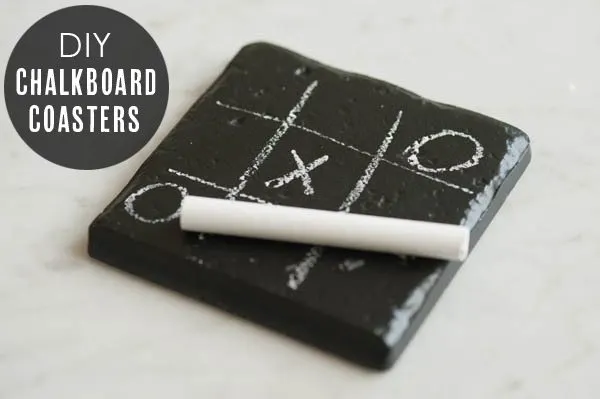 Chalkboard crafts have been all the rage in recent months and today I'm officially joining the ranks of the chalkboard-obsessed! A while back I fell in love with the idea of making chalkboard coasters. They'd be so cute for impromptu games of Tic Tac Toe or assigning drinks at a cocktail party! Or if you're serving up a signature cocktail or spiked punch for an upcoming party, you could label your coasters with the name of your drink so people know what they're enjoying. Or write little messages for guests! Really, the possibilities are kind of endless and that's why I love them. Bonus – they are inexpensive and crazy simple to make. So let's get to it, shall we?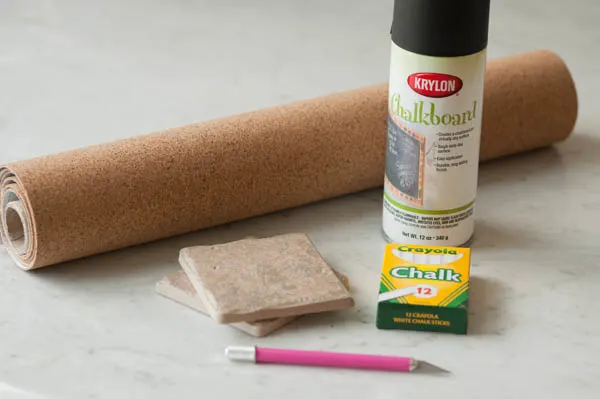 Supplies –
ceramic/porcelain tiles
chalkboard spray paint
chalk
craft knife or scissors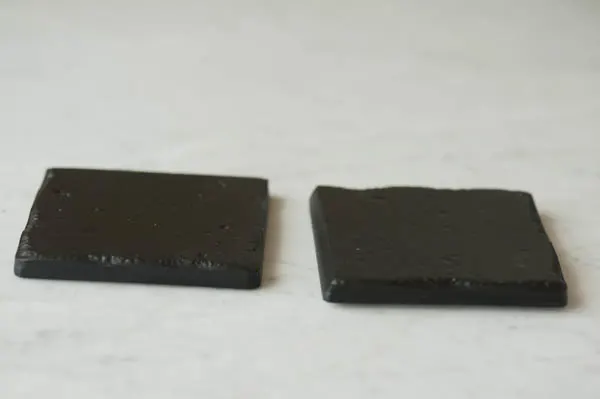 First up, I used a chalkboard spray paint to apply three light and even coats of paint to simple ceramic tiles I picked up at Home Depot. For best results, let the paint dry at least thirty minutes between coats and follow the manufacturer's instructions on how long to let the paint cure before use. The brand I used recommended allowing the paint to cure for a full 24 hours.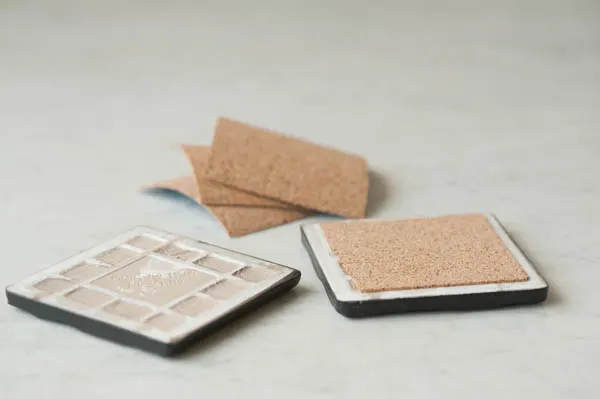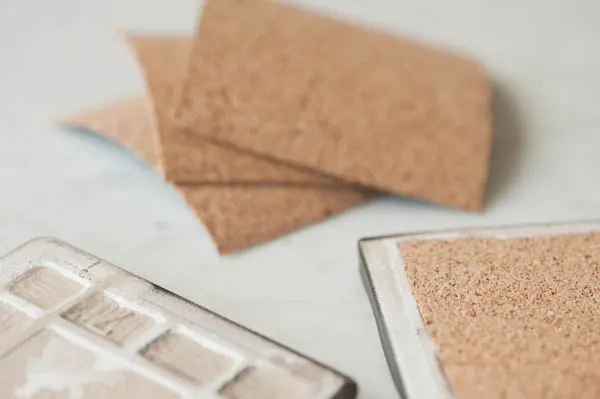 Next up I trimmed down my cork Con-Tact paper into squares just slightly smaller than the size of the tile. This allows for a non-slip surface on the back of your coasters that won't scratch up the surface of your coffee table. Luckily, Con-Tact paper is self-adhesive so all you have to do is remove the sticker backing and press firmly into place.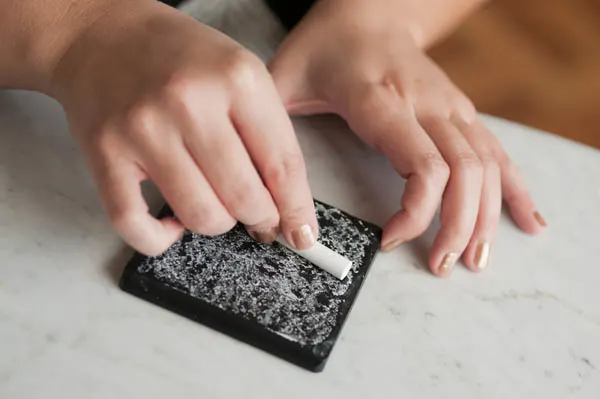 After your paint has cured and dried, lightly coat the entire surface of your new chalkboard coasters to prepare them for use. You can do this simply by scuffing a piece of chalk over the face of the painted tile and then wiping to remove. And that's it! You now have super cute and versatile coasters that are sure to be a conversation piece at your next gathering.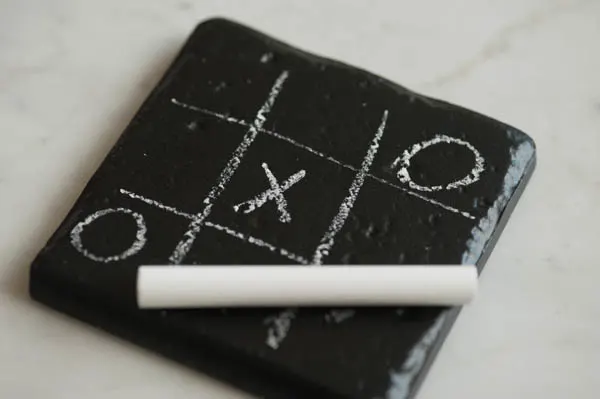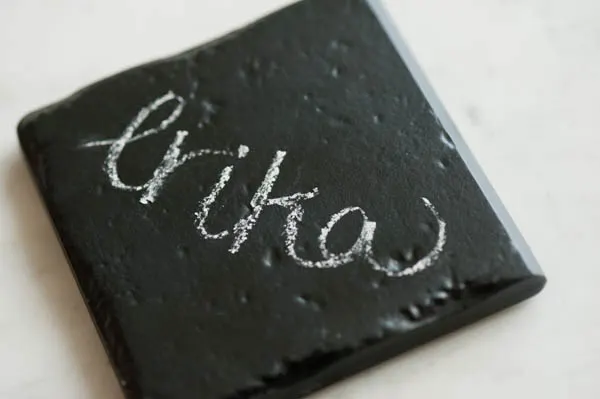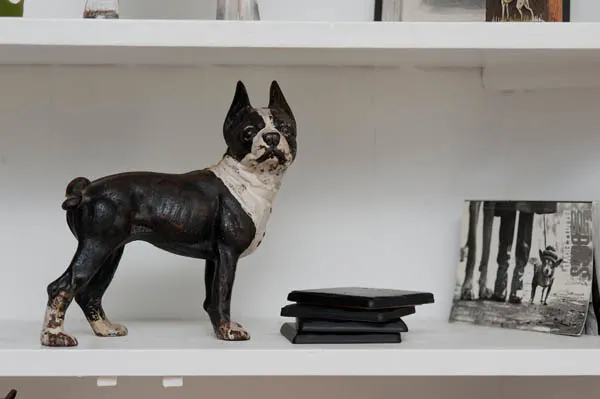 {Design + styling by Cyd Converse for The Sweetest Occasion. | Photos by Alice G. Patterson.}
The fine print: Please link with love! As with all of our posts, DIY projects featured on The Sweetest Occasion may not be copied, distributed or reproduced without express written permission. Love and links are always appreciated! If you'd like to share this post, please link to this post directly for the DIY tutorial and do not include the instructions in your own post. Thanks so much! xoxo