This post was sponsored by MyPublisher. Thank you for supporting the sponsors that so generously help keep The Sweetest Occasion rockin'!
You guys know how much I love pretty paper and stationery. There's just nothing like that perfect invitation or thank you note hitting your mailbox that never fails to inspire a smile. I'd be ashamed at how many cards, notes and invitations I've received and saved, pinned to my bulletin board about my desk, only I'm not. Because paper just makes me happy. So today I'm pretty pumped to be sharing the newest collection from MyPublisher with you! From wedding invitations and save the dates, to baby shower invitations, personalized stationery and graduation announcements, they literally have all of your stationery needs covered stylishly.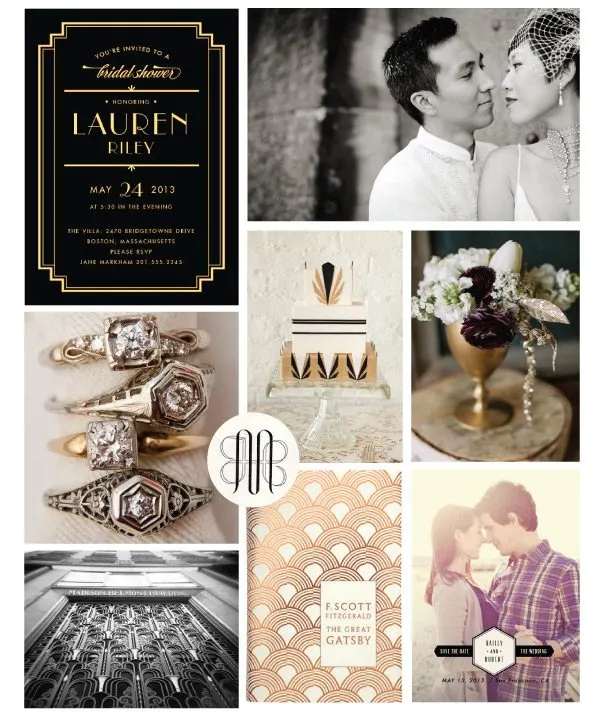 Photos: Gatsby bridal shower invitations, designed by Jill Means for MyPublisher | Wedding couple | Art Deco cake | Floral arrangement | New Deco save the dates, designed by Stacey Meacham for MyPublisher | Book cover |Art Deco building | Art Deco stacked rings | Monogram

From the classic to the modern to the delightfully art deco, MyPublisher has a seriously awesome assortment of invitations no matter what celebration you're planning. Planning a soirée inspired by The Great Gatsby fever that's sweeping many of us right now? These Gatsby bridal shower invitations are about as perfect as it comes!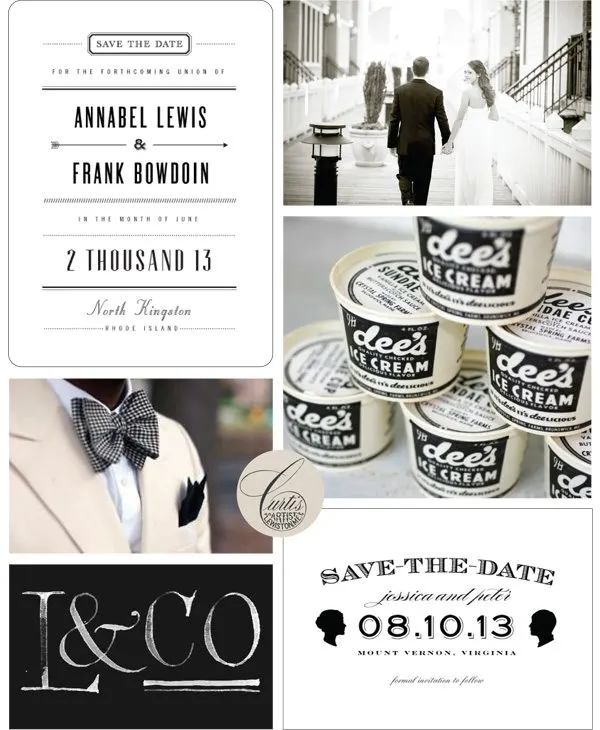 Photos: Poster save the dates | | Ice cream packaging | Sweet Silhouette save the dates, designed by Haute Papier for MyPublisher | L & Co by Dave Foster | Black and white bow tie

In addition to gorgeous stationery designs, MyPublisher also offers a whole host of customization options so you can really jazz up your paper goods and let your inner fashionista shine. From super thick luxe paper options to lovely slip-in envelope liners, you can create stationery that you absolutely love and that your guests will love, too. Bonus! MyPublisher is offering The Sweetest Occasion readers 10 free invitations when you order! So pop on over and get inspired!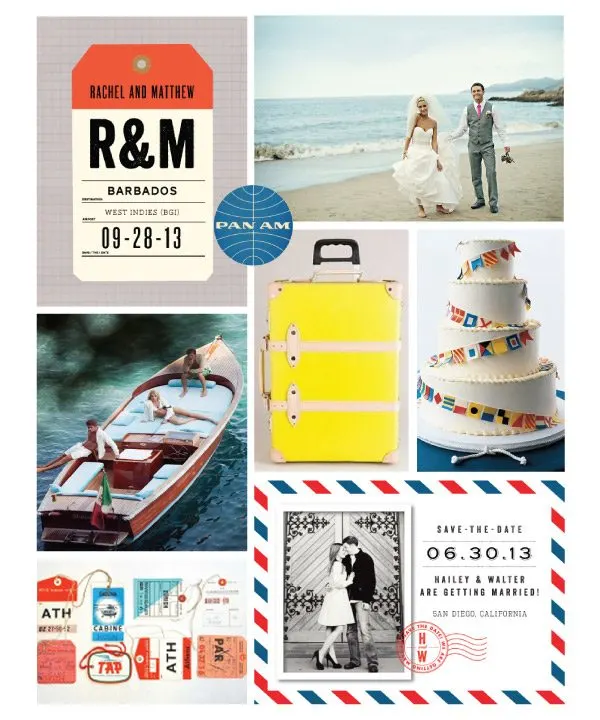 Photos: Tag You're It save the dates designed by Root Beer Float &/co. for MyPublisher | Nautical wedding cake | Suitcase | Airmail save the dates designed by Sailcloth Press for MyPublisher | Vintage baggage tags | Boat

For more beautiful party and wedding stationery from MyPublisher, join me over at Facebook where I'm sharing more of their gorgeous designs!
[Images + photos provided by My Publisher.]
This post was sponsored by My Publisher. Read more about our editorial policies.