Fun news, friends! Beginning this week I'm going to be guest pinning for Martha Stewart Weddings for the next month. The editors there asked a small handful of bloggers to chime in with our favorite party, shower, rehearsal dinner and wedding ideas on their Wedding Celebrations board and I'm thrilled be a part of the crew. You can read all about it over at the Martha Stewart Weddings blog where they're highlighting each of us and inviting you to join in on the fun by following along Pinterest!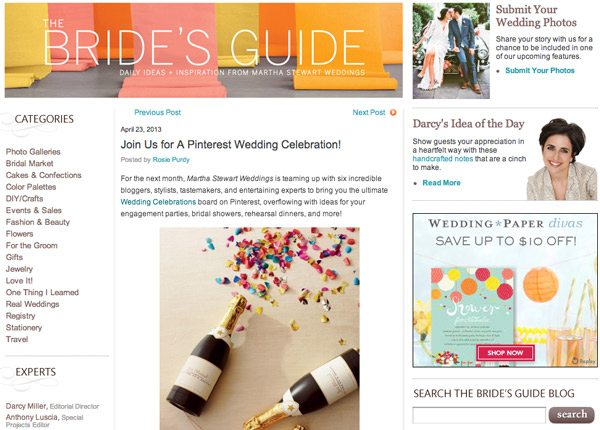 I'll be pinning alongside some pretty amazing ladies! Namely, Kelly of Mrs. Lilien, Cassandra of Coco + Kelley, Amanda of 100 Layer Cake, Jennifer of Hostess with the Mostess, and Taylor and Caitlin of The Glitter Guide. Which basically means there's going to be a whole lot of awesome going on. Pop on over to Pinterest to join the party!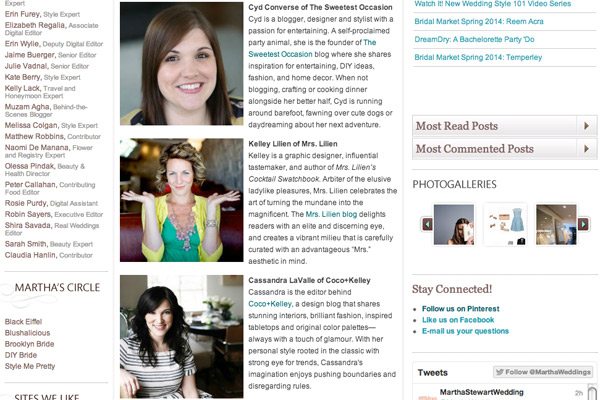 Many thanks to the awesome folks at Martha Stewart Weddings for inviting me along for the fun!