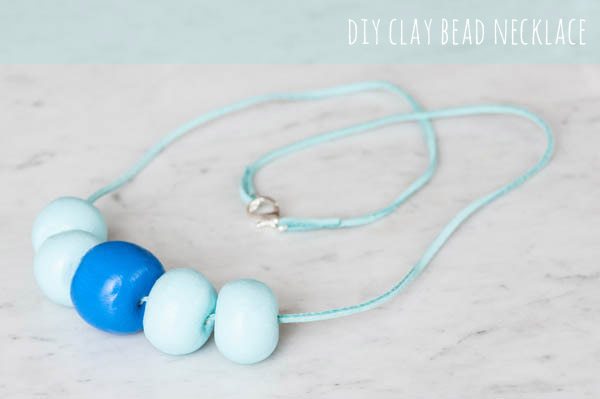 For some reason I've been so intimidated by the thought of playing with clay. But I kept seeing all the awesome things Chelsea was making with clay (like this project and this one, too) and decided it was time to give it a whirl! And guess what? It's just as easy as she has always promised and now I'm probably a clay crafting addict. So let's kick things off with this big clay bead necklace, shall we?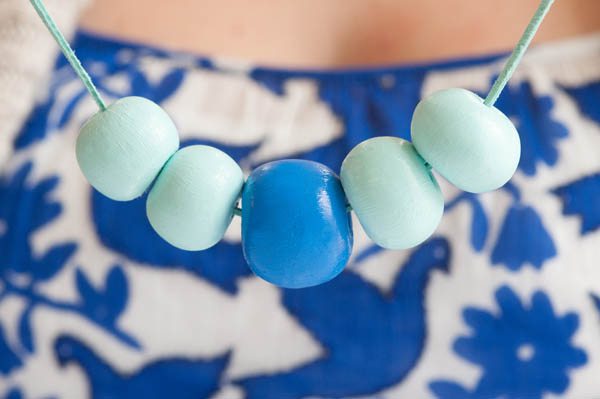 Supplies –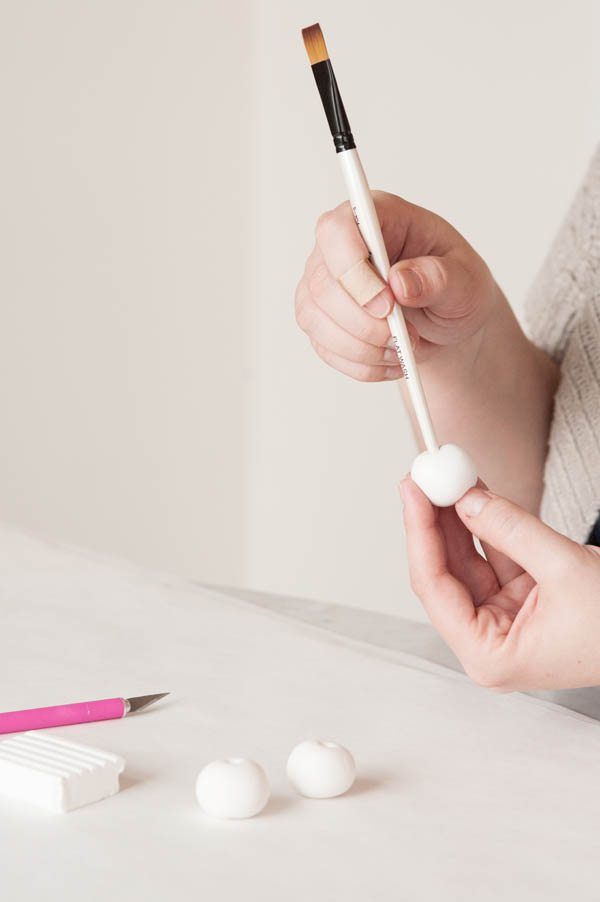 When you first unwrap the clay it's going to be very firm and not especially malleable. If you warm it up in your hands and knead it for a few moments, it will become more pliable. Then simply separate a chunk and roll it between your hands to form a ball. I made five beads with a larger bead for the middle of the necklace and smaller beads for the sides. Then using an awl, a skewer (or the end of your paint brush like I did), push a hole through the center of each bead, making sure the hole will be large enough to accomodate your cording later. They make special jewelry-making tools for this part, but I opted to just use what I had on hand.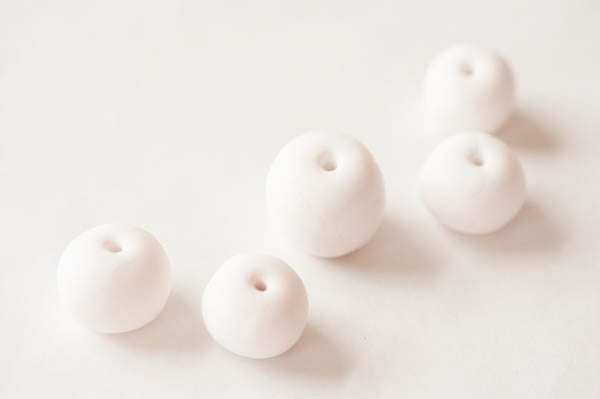 Make sure to check the manufacturer's instruction for the particular brand of clay you're working with and then bake your beads. For my clay I baked it at 230 degrees for about 45 minutes. Once baked, let them cool completely before getting your paint on!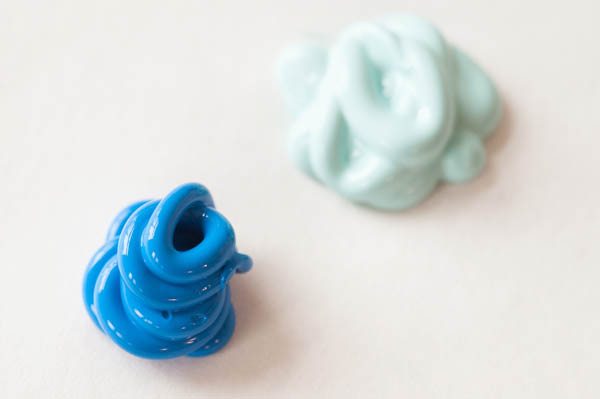 Using your paint brush, give each bead a bright coat of paint. I used the Martha Stewart Crafts line of craft paints, which are some of my favorite, because they work on just about any surface. I went with the gloss finish, but they also have cool metallic, pearl and even glitter finishes that would be fun to try, too! I use foam paint brushes for a lot of projects, but here I wouldn't suggest them because in playing around I found that it left a more gloopy finish on the beads.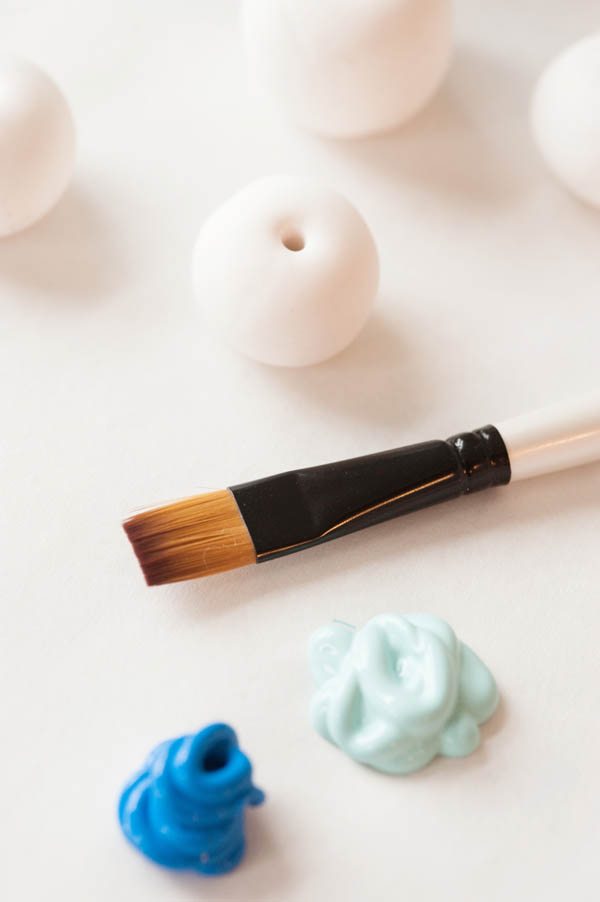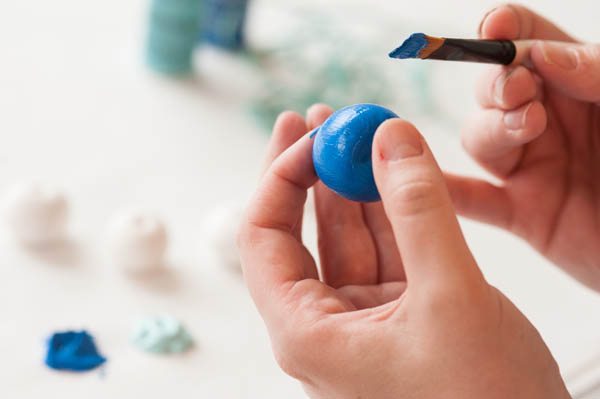 You'll probably need a second coat for at least touch up on the beads. I started by painting each one and then slid it onto a toothpick so I could rotate it between my fingers to get an even coat. Once you're finished painting, let the beads dry for a good long while before moving on. I'd suggest at least a couple hours, but overnight would be even better if you have the patience to wait that long.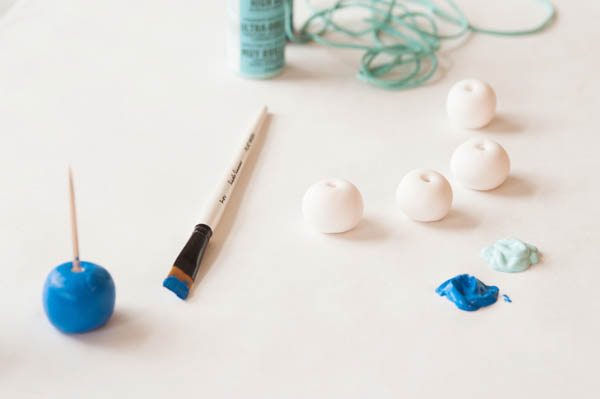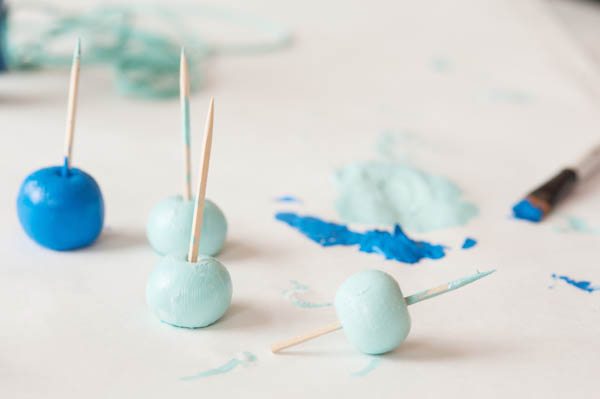 Next up, assemble your jewelry components and get ready to start stringing! I chose an aqua colored leather cording and silver tone hardware, but most craft stores have a ton of options so you can mix it up however you like to suit your style.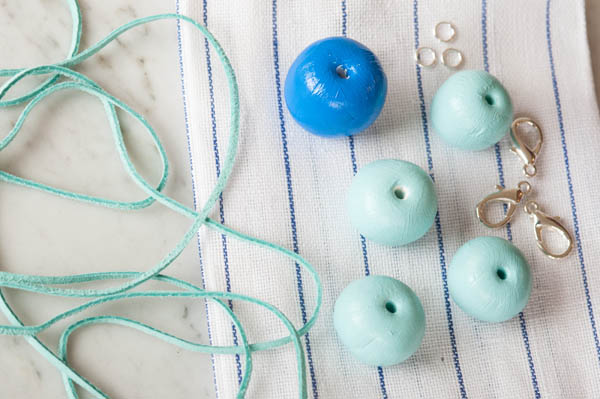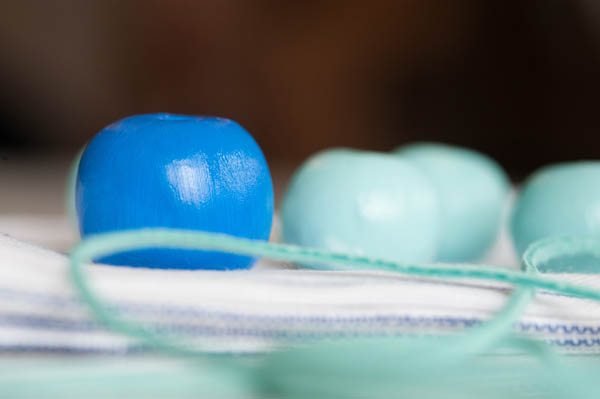 Starting with the middle bead and working outward on either end, string your beads onto an extra long length of leather cording. Then once the beads are in place, determine how long you'd like the necklace to be. I did this by holding it up in front of the mirror and then trimming the ends to make it the length I thought looked best.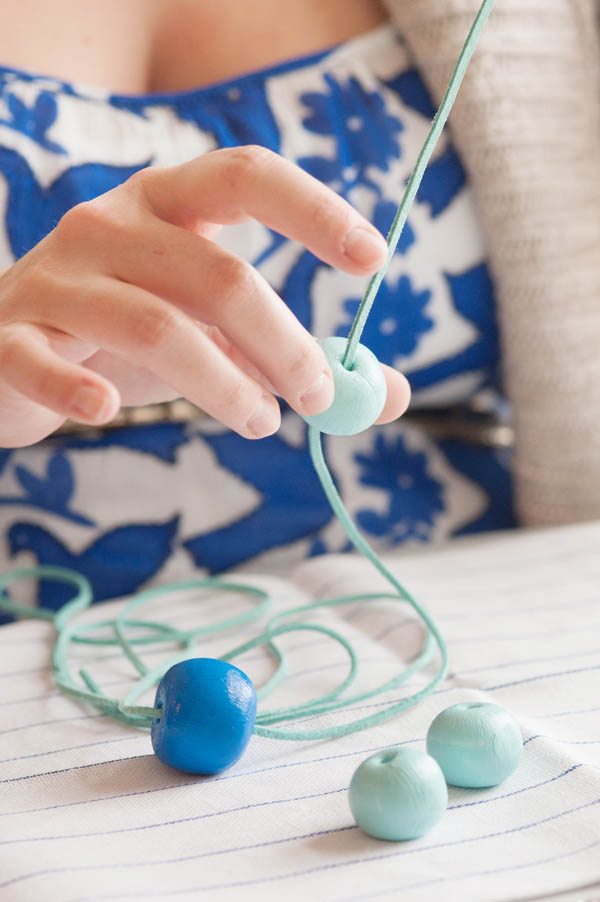 At this point, plug in your hot glue gun and get it heated up. Take one end of your leather cord and loop it through your necklace closure. Apply a small bead of glue, fold the leather back on itself and apply pressure to secure the bond. Repeat on the opposite end with the closure ring. Be careful not to burn yourself!
After that you're all done! It's time to don your necklace and take her for a night out on the town. Or let her tag along on errands or to a busy day at the office. I love how crazy simple and inexpensive this project was, letting you rock a cool statement piece for only a few bucks. And that's that! Beware, I have a feeling there are a lot more clay projects in our future. Happy necklace making!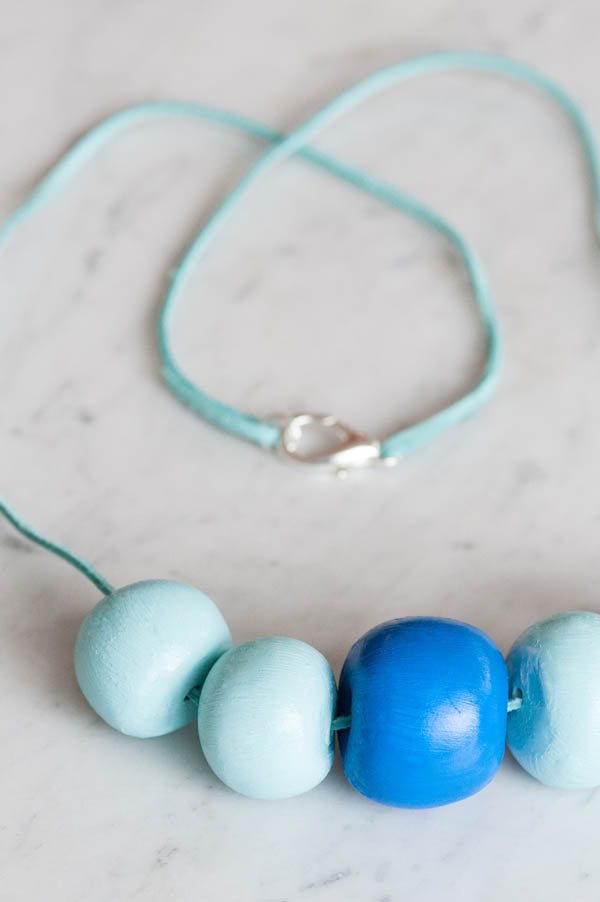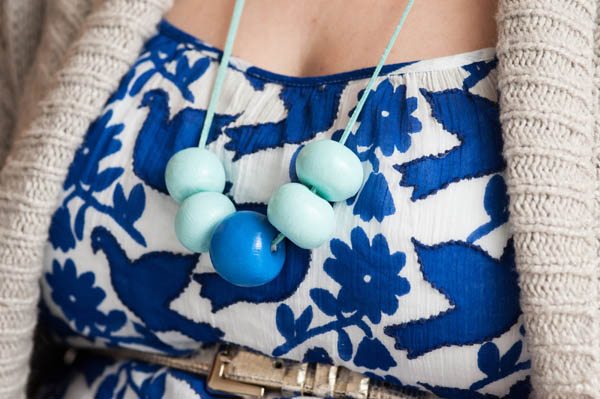 [Design + styling by Cyd Converse for The Sweetest Occasion. | Photos by Alice G. Patterson.]
The fine print: Please link with love! As with all of our posts, DIY projects featured on The Sweetest Occasion may not be copied, distributed or reproduced without express written permission. Love and links are always appreciated! If you'd like to share this post, please link to this post directly for the DIY tutorial and do not include the instructions in your own post. Thanks so much! xoxo