Spring is the ultimate season for showers! And I'm not just talking about rain. Between baby showers and bridal showers, I'm sure most of us ladies have a pretty full calendar over the next few months. I've already been to a couple in the last few weeks and I have several more to rock out before summer comes and goes. So it stands to reason, we should probably talk about shower fashion. Oh and how it's the perfect excuse to wear something girly and spend time with your best ladies. I love pairing classic pieces like a great pencil skirt with fresh, updated color. And there is no better occasion to skip around in a pair of sassy patterned pumps swinging a great bag as you go. Happy showering!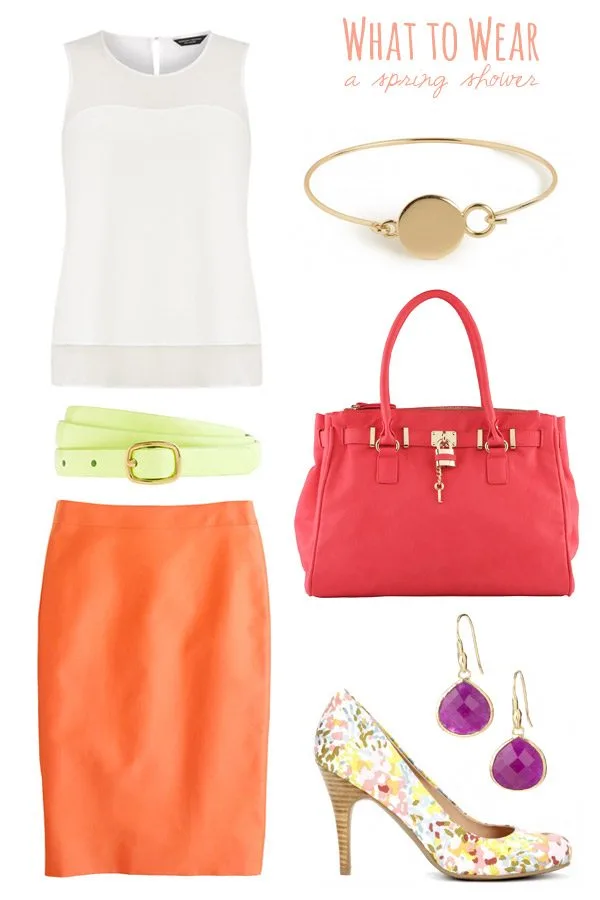 [Shop: White silk top | gold bracelet | coral purse | earrings | patterned pumps | pencil skirt | belt.]
This post includes affiliate links. Read more about our editorial policies.