by Kelly Lanza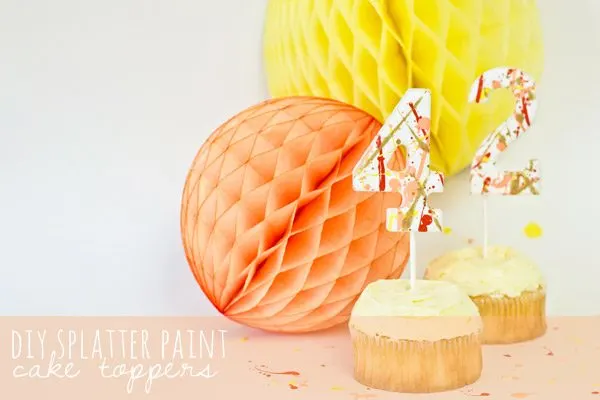 Did you guys ever splatter paint as kids!? It was probably the most fun activity ever, right? Well, I've amped up this classic little technique today and made some awesome cake toppers! These splattered numbers are so great for birthday parties (hello, art theme!), but you could also do letters for a quirky wedding cake topper. The best part about these, folks, is they aren't supposed to be perfect! So grab the kiddos, or pretend you are one, and start throwing some paint around!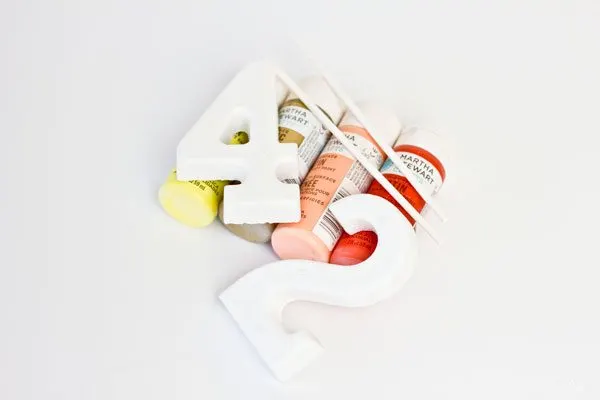 Supplies –
Smoothfoam numbers (If you haven't discovered Smoothfoam, you're going to love it! They also make letters and shapes.)
Assorted craft paints
Lollipop sticks or skewers
Paint brushes
Water
Painter's tape
Scrap cardboard, tarp or other protective surface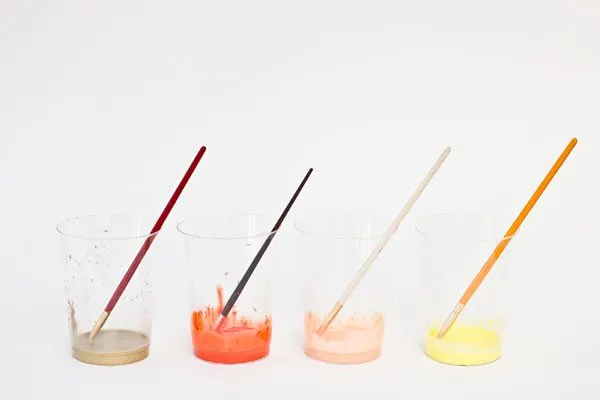 For this technique to work well, you'll need to water down your paint. Using a three-to-one, paint-to-water ratio, water down a small amount of each color of paint.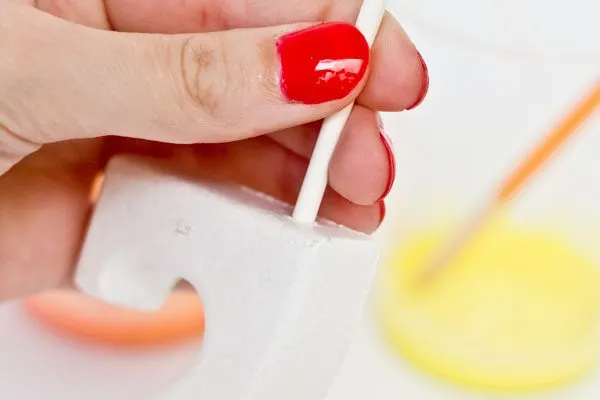 Poke your lollipop stick or skewer into the bottom of your number and cover it with painter's tape. (You may need to use an awl or scissors to get the hole started. You can place a dot of glue on the end of the stick for extra security.)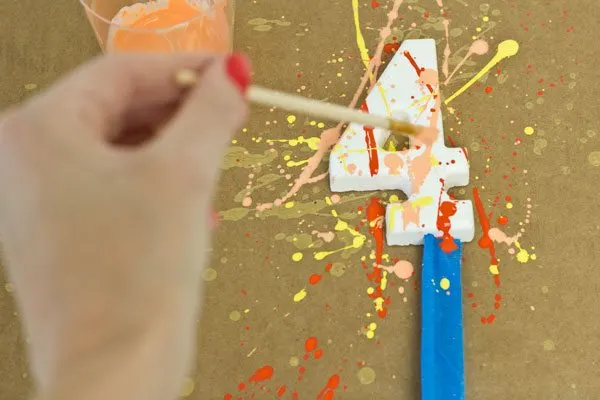 This project gets super messy so cover your entire work space with a tarp or newspaper. Place your numbers on a piece of cardboard and start splattering that paint! To get a good splatter, you can flick the brush or give it a hard tap. Different bristles and sizes will give you different splatter styles, so experiment and mix it up. If you are concerned about your colors mixing together, let each color dry slightly before adding the next. I did my three colors at once, let dry and then added the gold afterwards.
After your paint is completely dry, remove the tape from your sticks and you are ready to par-tay!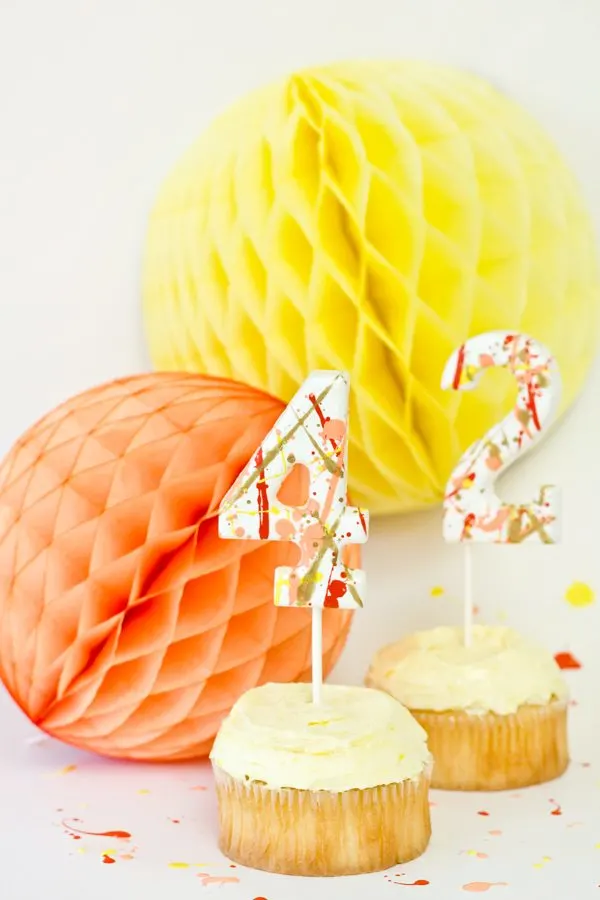 You can use this technique on all sorts of party elements! In fact, you could even use the cardboard (or foam core) you splattered your toppers on as a backdrop for a dessert bar or photo booth! If you just can't get enough, splatter some invitations, favor bags or party hats! Can you tell I've gone a little splatter crazy!? Who's ready to join me?

[Photos by Studio DIY for The Sweetest Occasion.]
The fine print: Please link with love! As with all of our posts, DIY projects featured on The Sweetest Occasion may not be copied, distributed or reproduced without express written permission. Love and links are always appreciated! If you'd like to share this post, please link to this post directly for the DIY tutorial and do not include the instructions in your own post. Thanks so much! xoxo