Jumping right into the third installment of highlights from the 2013 National Stationery Show, we're kicking things off with One Canoe Two today. I have been following the work of Beth and Carrie for years now, since I first bought one of their letterpress art prints and fell totally in love with what they've got going on. This year they blew the show out of the water with two dramatically beautiful wall calendars, a bunch of really darling notepads and cards and their signature art prints, recipe binders and recipe boxes. Their pieces and patterns calendar may just be my favorite thing from the entire show this year. It's that good.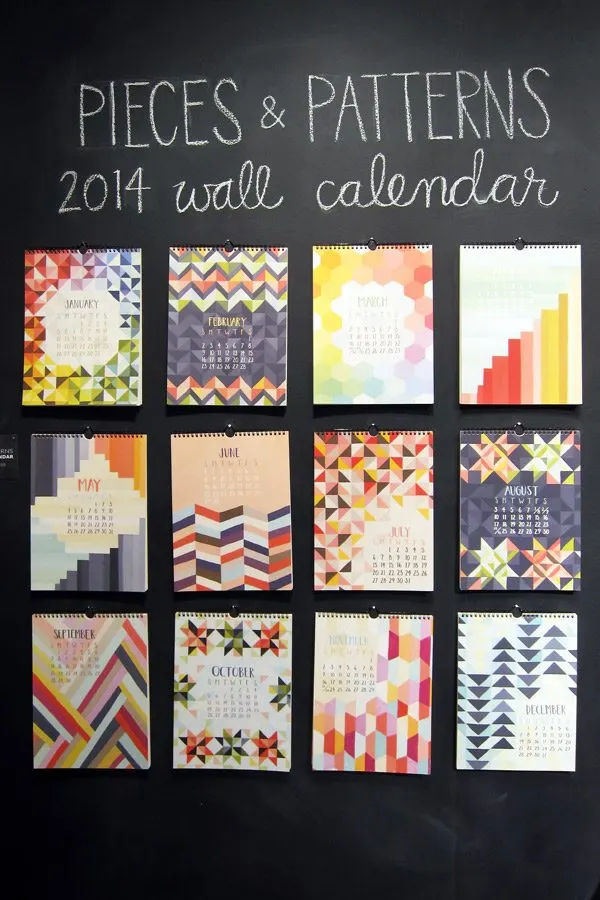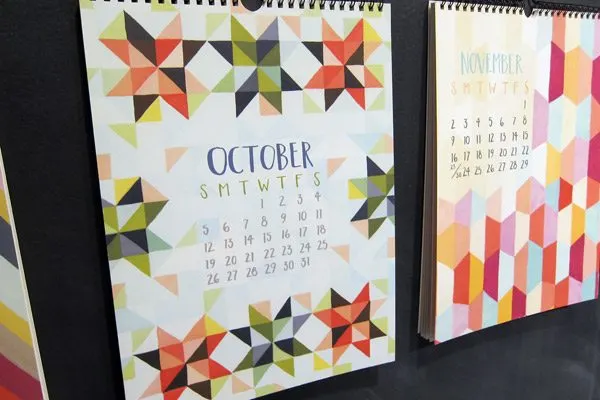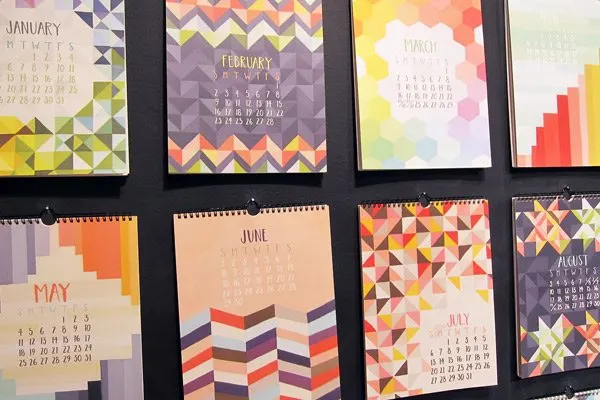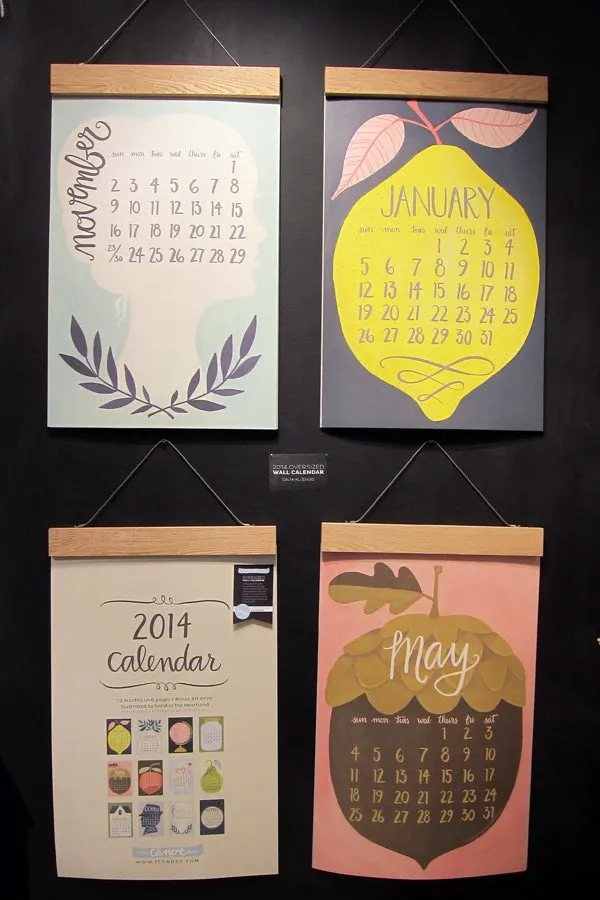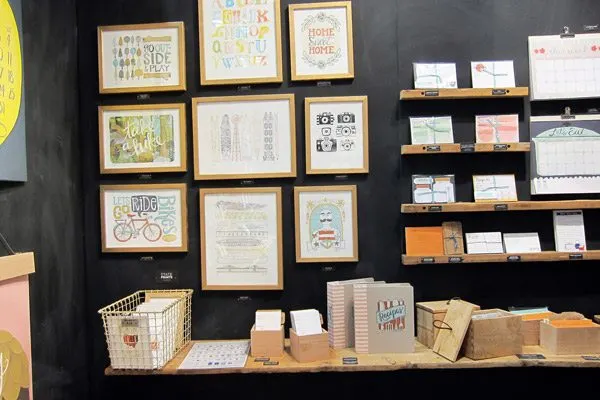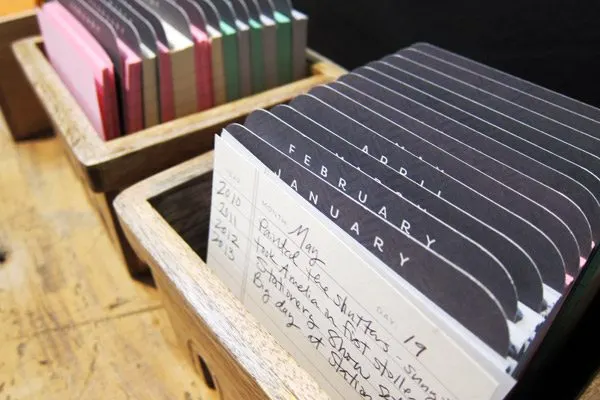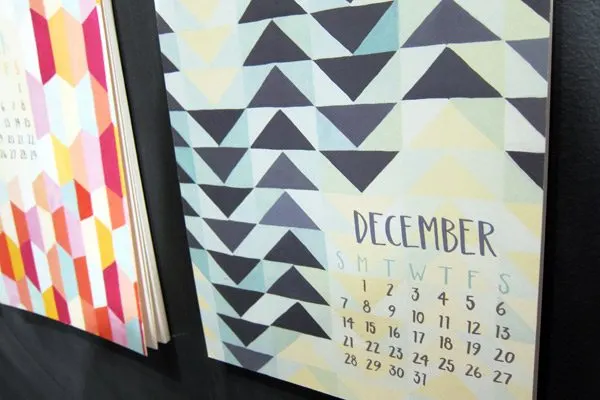 Back for her second year at the show, Meg of Moglea also really knocked my socks off. I've always loved Meg's work and it was so fun to see her collection grow this year. Meg's designs are romantic and whimsical but with a really clean, modern style that's all her own. Her new watercolor calendar is just too lovely for words and I was really charmed by all of her cards, social note card sets and perfectly cute letterpress notepads.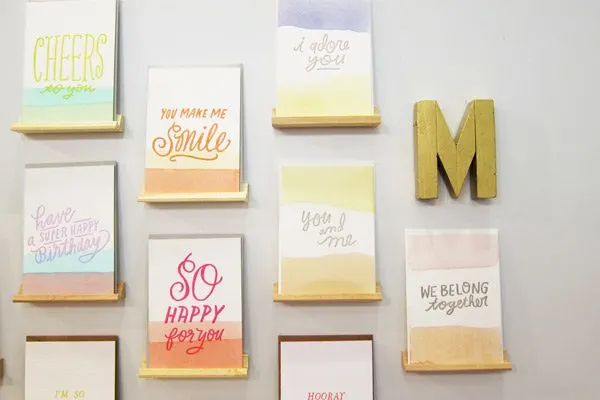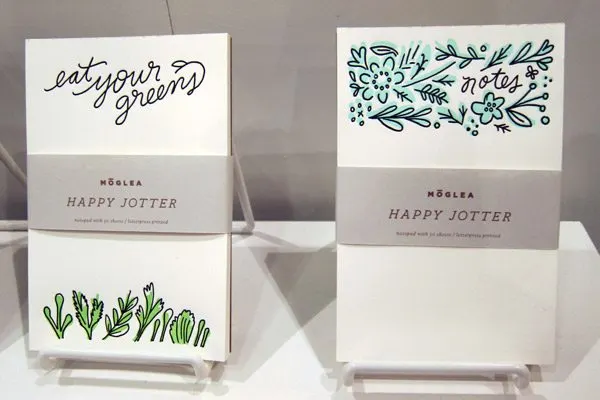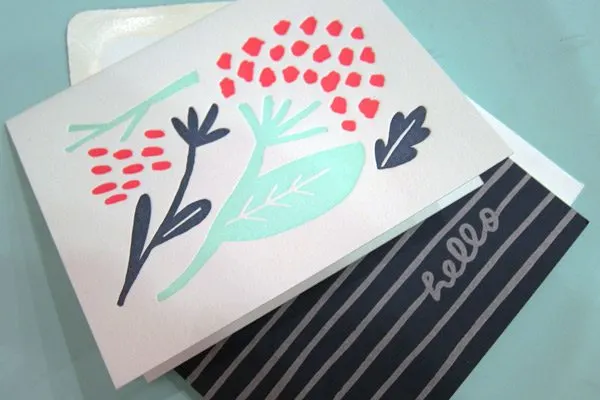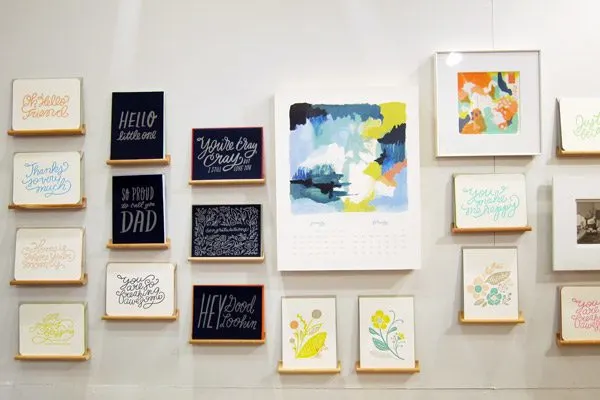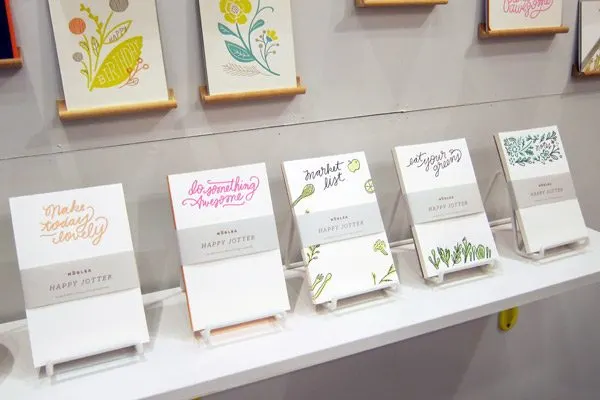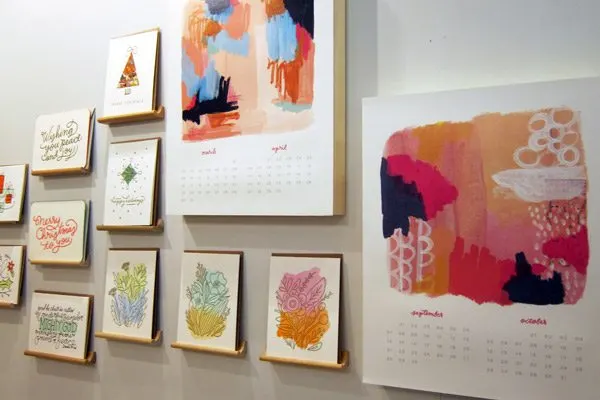 Next up, I really loved stopping by the Dear Hancock booth and scoping out all of their illustrations. With a new 2014 calendar featuring cities from around the world, a whole host of whimsical cards, an adorable paint brush inspired notepad, and new nail polish palette kits (too cute!), I was really taken with their collection this year. Plus this husband and wife duo are dog lovers. Always love me some fellow dog lovers!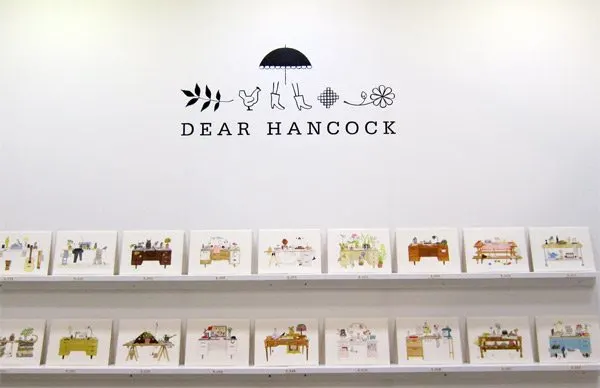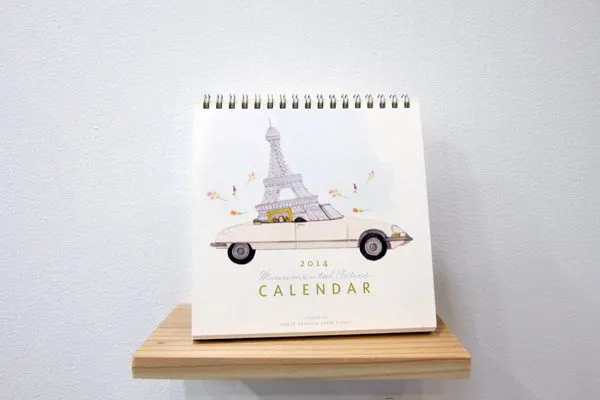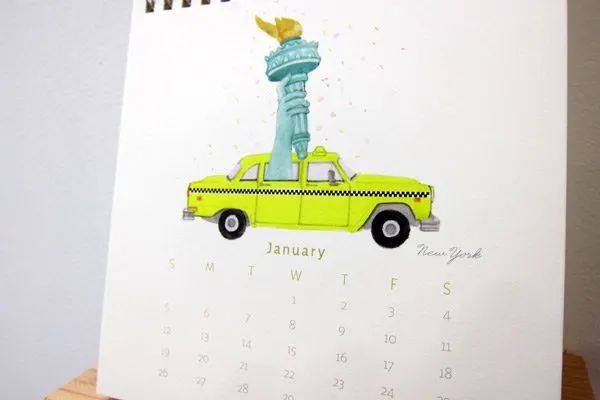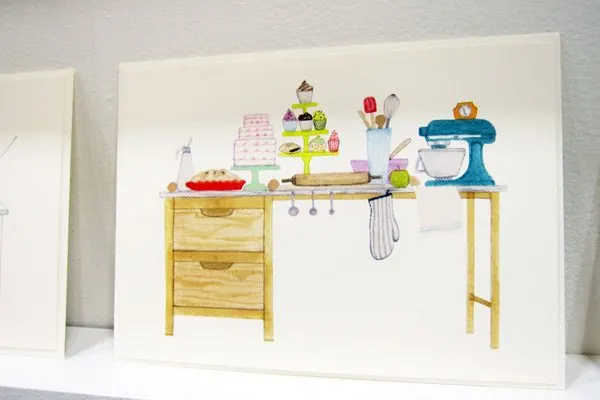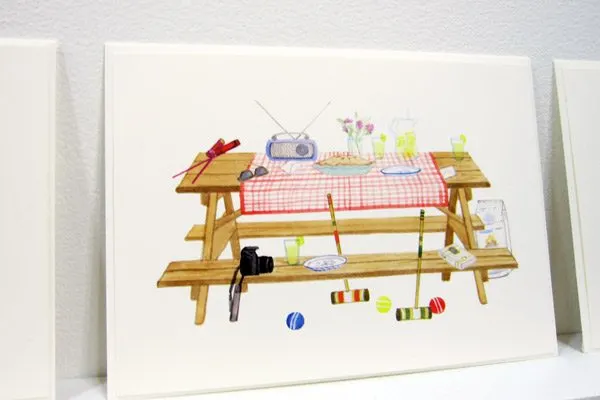 Also returning for the second year, The Social Type was back this year and I loved getting to catch up with Allison and see all the new goodies. What I love about this line is the clean, modern design paired with type, color and foiling that really make it shine. (Literally, quite often.) The standout in the collection this year for me were the most darling matchboxes, foil printed and featuring some pretty amazing designs. They'd make an incredible gift paired with your favorite candle!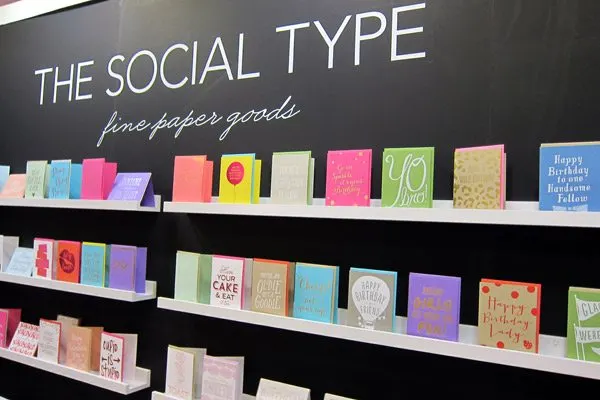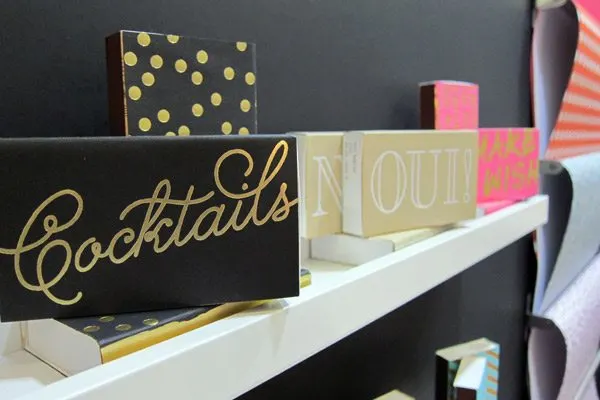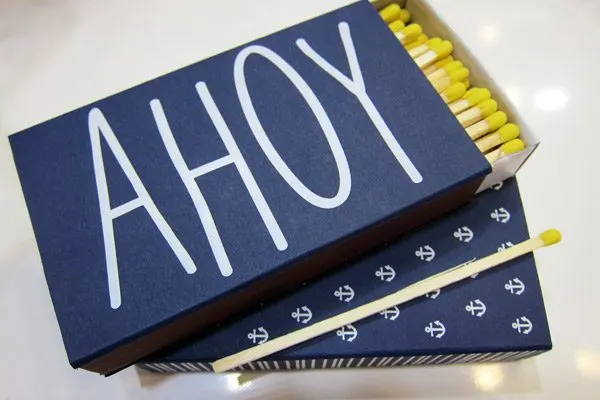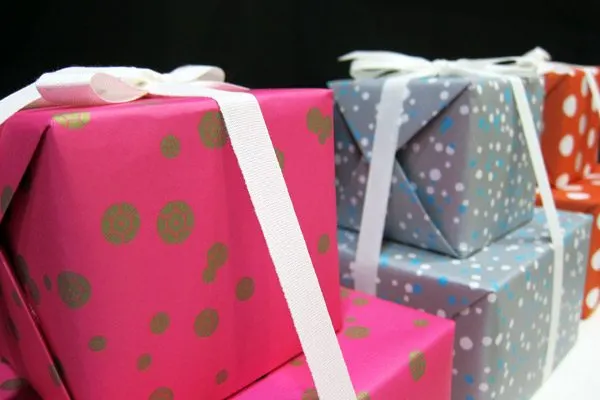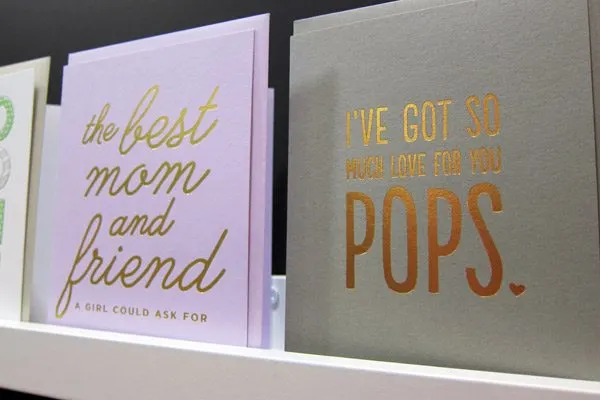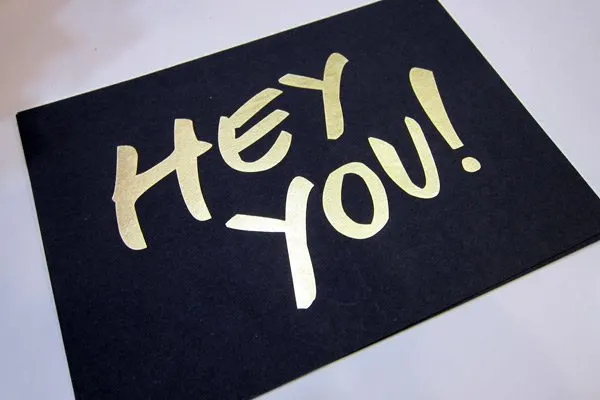 There's more to come later this afternoon and then tomorrow I'll be wrapping up the coverage of this year's show. Thanks for following along on Instagram while I was in New York – I always love getting to share with you what I'm up to and your feedback on some of my favorite highlights from the show was so fun. Be back in a bit with more!

[Photos by Cyd Converse for The Sweetest Occasion.]