I'm back this morning serving up another helping of highlights from the National Stationery Show! The second day of the show continued to provide more than ample opportunity to marvel over everyone's new collections and to discover new favorites. Among those was the debut collection from Bench Pressed (booth 1365) and their amazing calendar featuring craft cocktail recipes and really fun letterpress cards. One of my favorite styling props of the show was also hanging out in the Bench Pressed booth – the most adorable porcelain squirrel lamp!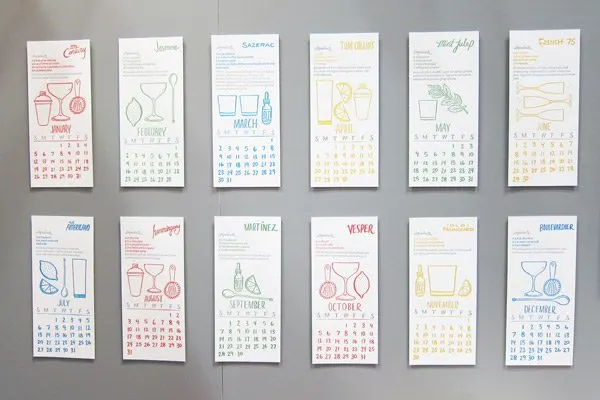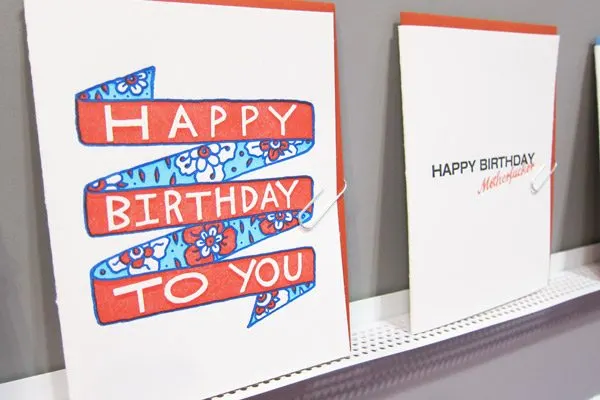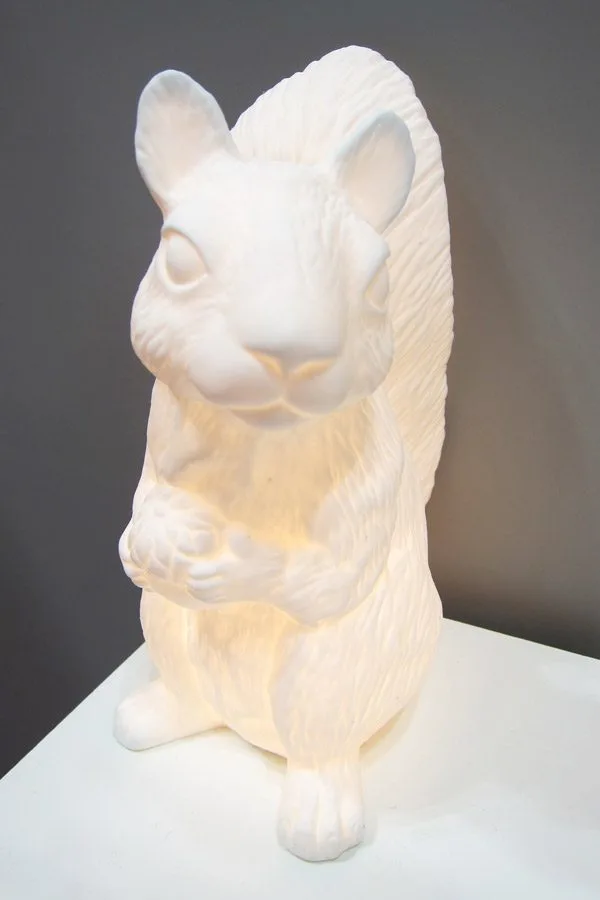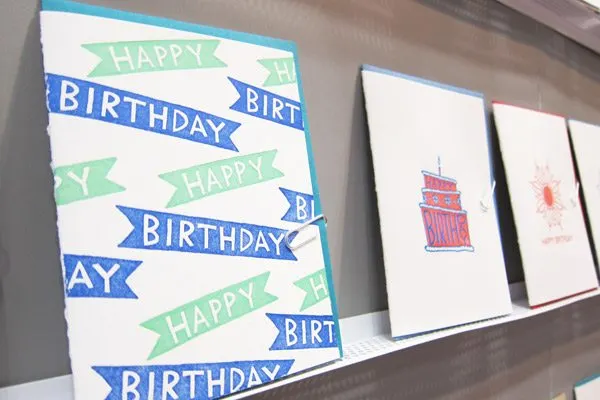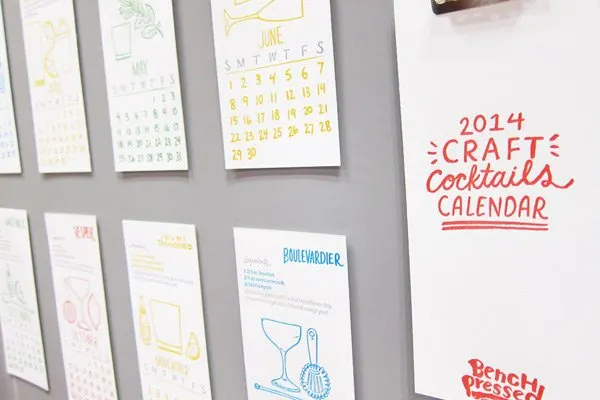 One of my surprise favorites from the show so far is the work of Girls Can Tell (booth 1377) and their collection of tea towels, lunch sacks, notebooks and little accessories all featuring the coolest illustrations inspired by architectural drawings, but with a playful twist. You know I logged a lot of hours drafting in my old architecture days so I love these!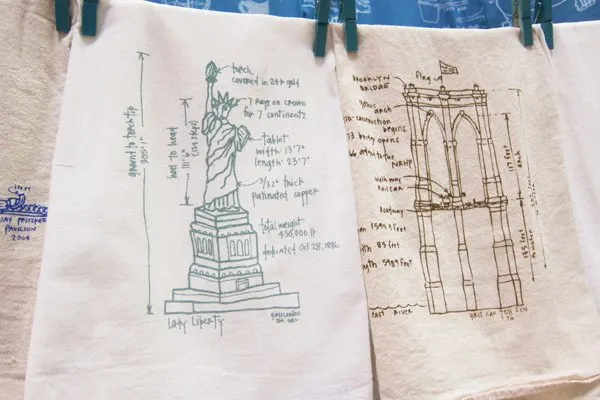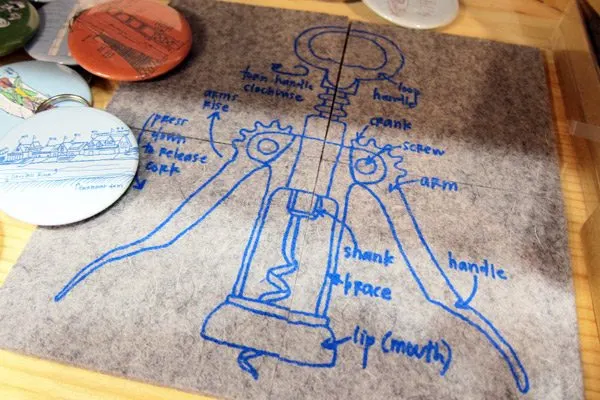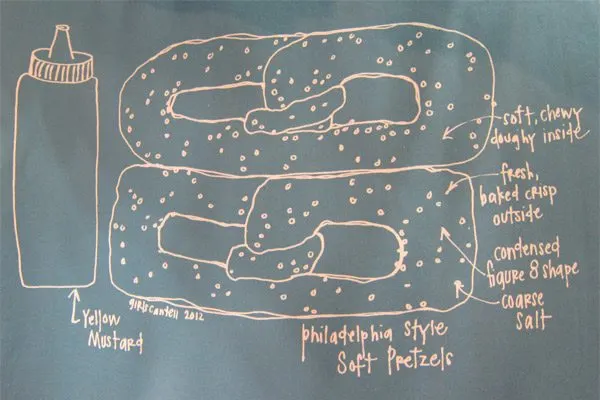 Making their show debut in booth 1852, Sideshow Press rocked out a collection that has my name written all over it. With a vintage camp inspired vibe, their field notebooks, cards, gift wraps, packing tape and accessories play on colors and motifs that make me think of getting lost in the woods for a few days. You know, with a vintage cooler in tow.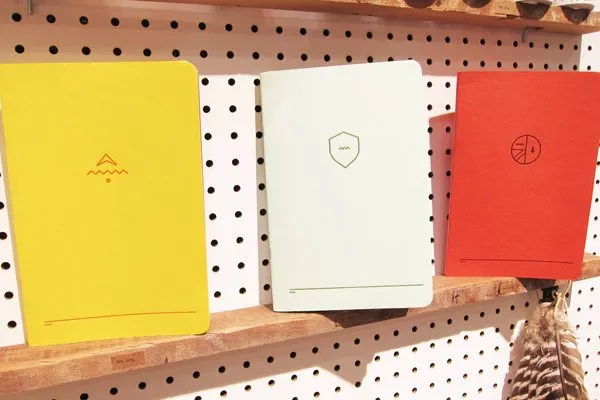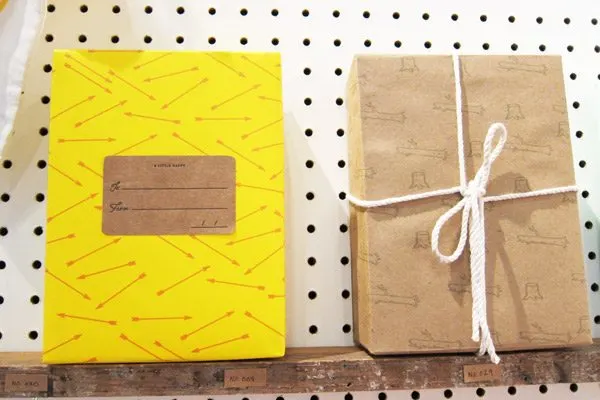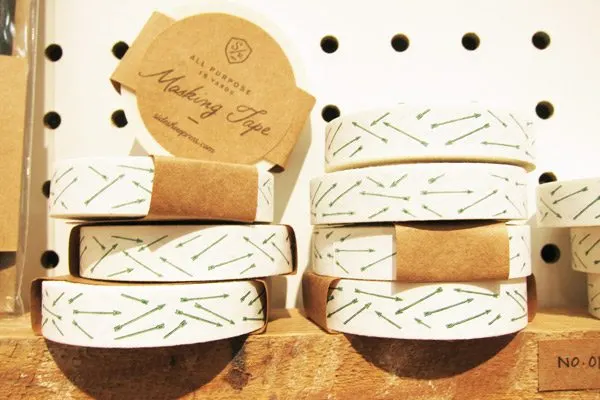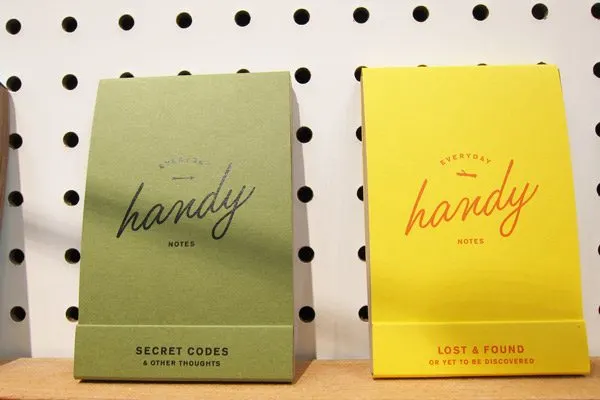 Returning to the show for a second year, Belle and Union (booth 1853) brought loads of charm yet again with their impossibly darling cards, gift wraps, notepads and tea towels. They even introduced two new art prints this year that come framed on the underside of a barrel lid that I just love! It's the whimsy of Meg's illustrations paired with the simplicity of the overall designs that I just find so utterly charming.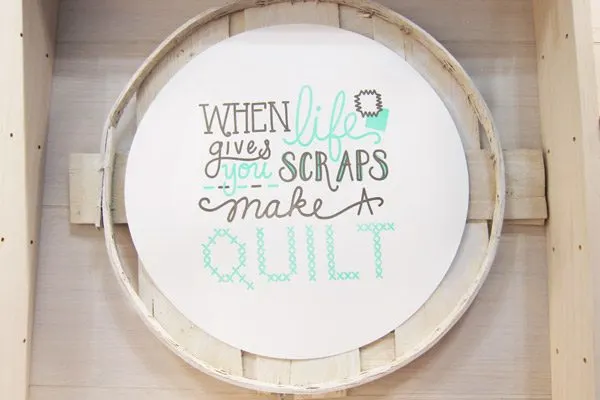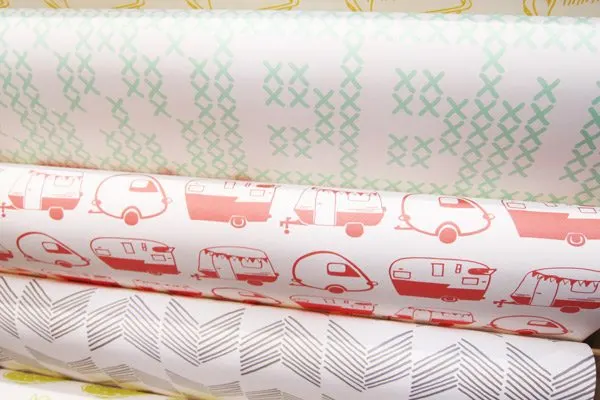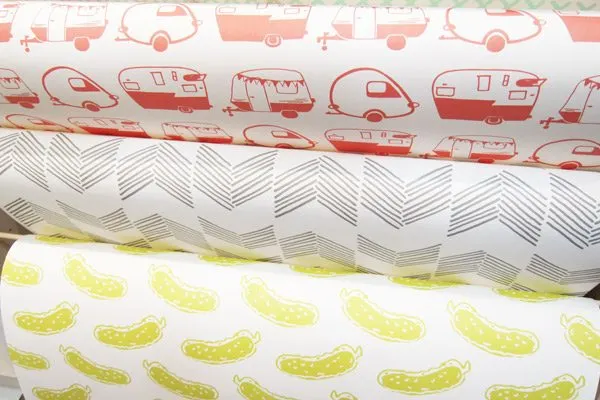 I knew from her show preview that Sarah of Parrott Design Studio (booth 2168) was going to bring a whole lot of pretty to the show and that she certainly did. I am really loving her collection of letterpress cards even more in person, with their gorgeous color combinations. Sarah does all her own design, lettering and printing making her designs even more fetching in my eyes.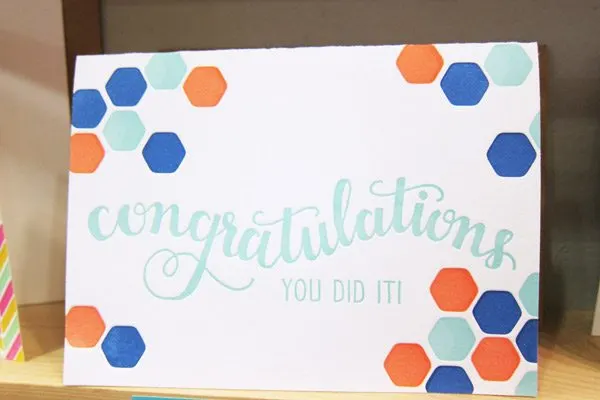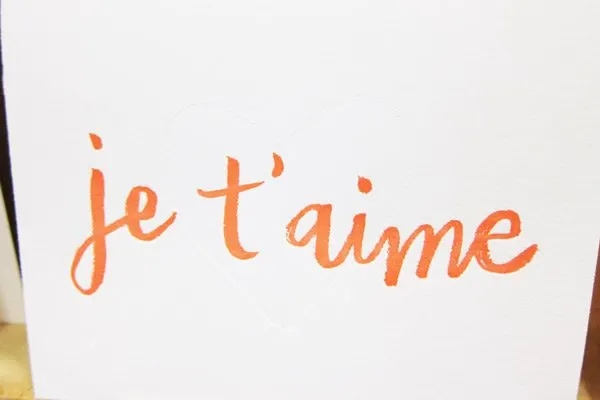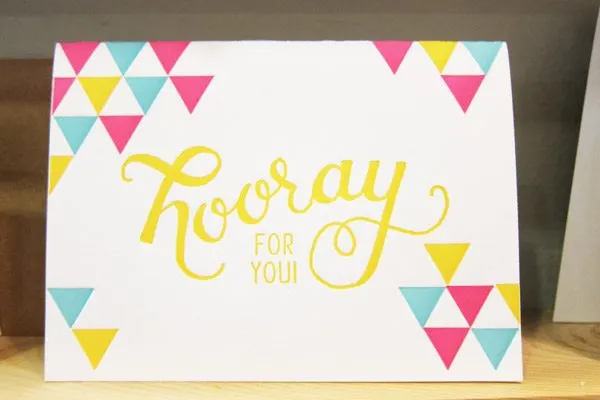 Sass & Peril (booth 2169) was at the show this year along with their new stationery line, The Paper Cub Co. With a whole bunch of crazy cute screen printed cards, I fell right in love. I am also really digging Sass & Peril's art prints and little stuffed animal pillows. It would be completely appropriate to pile them all over the bed in our master bedroom, right?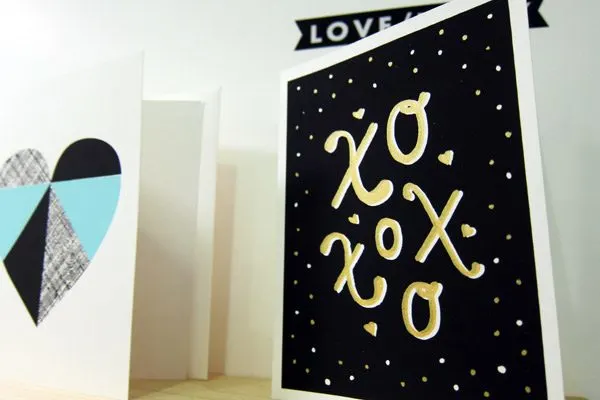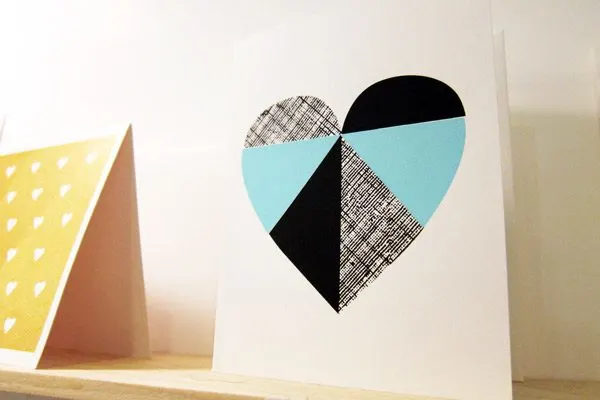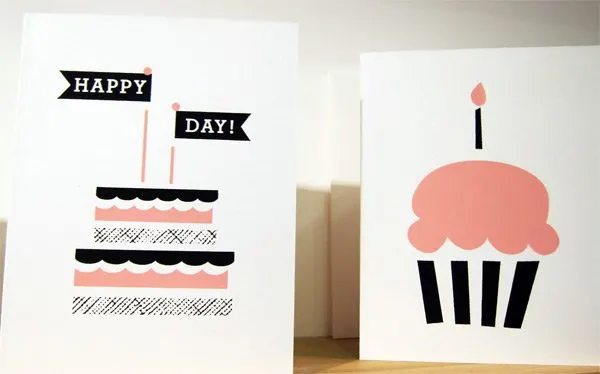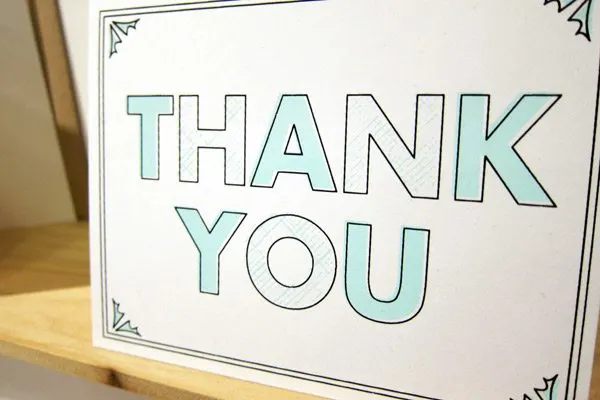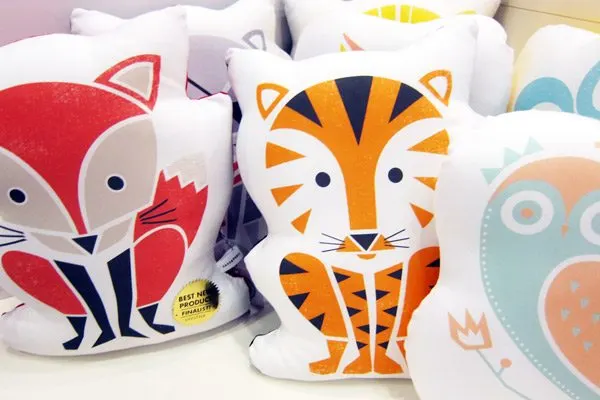 Another new exhibitor, Thimblepress (booth 2167) made a real splash with me. Kristen has to be one of the most enthusiastic and sweetest people at the show this year and her collection is equally as sweet. From her oversized botanical United States map to her colorful letterpress cards, she has a little something for everyone. Plus her confetti poppers are a hit! Originally intended just as a show promo, they'll soon be available for sale.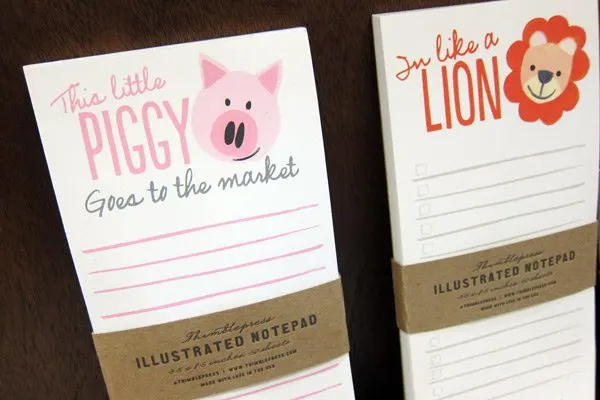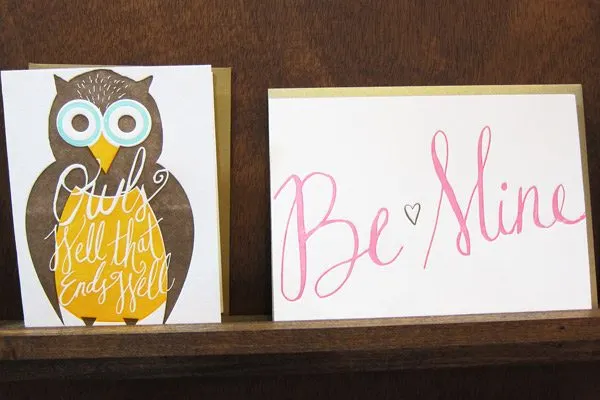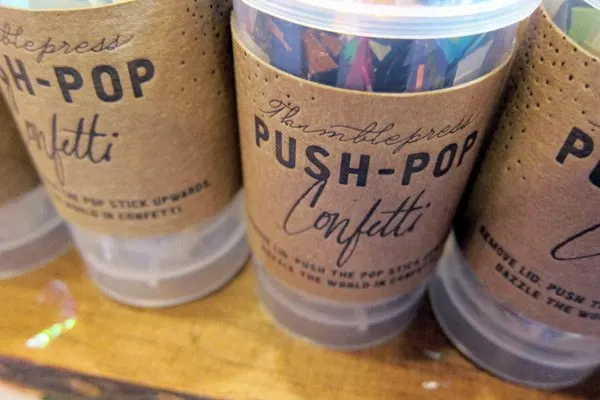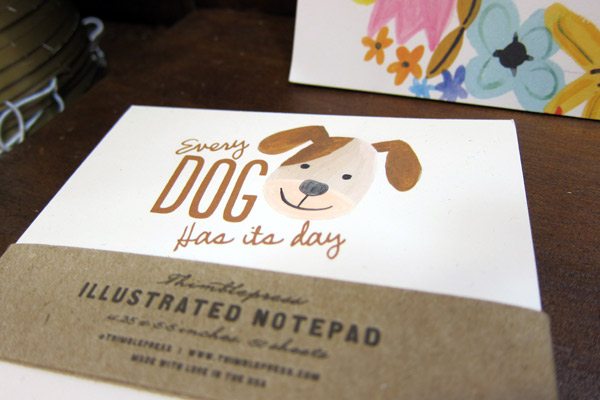 And that's all she wrote for this installment, but you know I'll be coming at you all week long with more paper goodness than you can shake a stick at…seriously. Does anyone have a favorite so far? More to come tomorrow! In the meantime, catch me on the flipside on Instagram!

[Photos by Cyd Converse for The Sweetest Occasion.]