In keeping with my love for all things patriotic at the moment, consider this your daily dose of festive red, white and blue. From colorful flip flops to the perfect red polka dot bathing suit to this striped striped t-shirt that I adore, I just can't get enough at the moment. Which is probably pretty appropriate with the 4th just a few days away, no? Whether spending the day at the beach or just casually lounging at home, I think we should all infuse a little love for Americana in our wardrobe all summer long. Oh, and be sure not to forget the sparklers!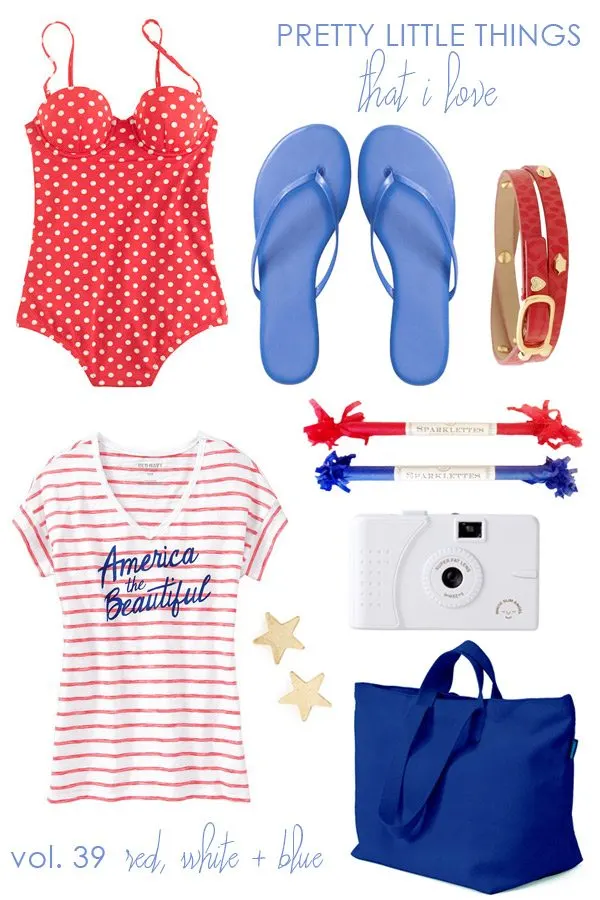 [Shop: Bathing suit | flip flops | bracelet | sparklers | camera | tote bag | star earrings | t-shirt.]
This post includes affiliate links. Read more about our editorial policies.