This post was sponsored by the all-new Disney Story (available now in the iTunes store!) Thank you for supporting the sponsors that so generously help The Sweetest Occasion keep on keepin' on!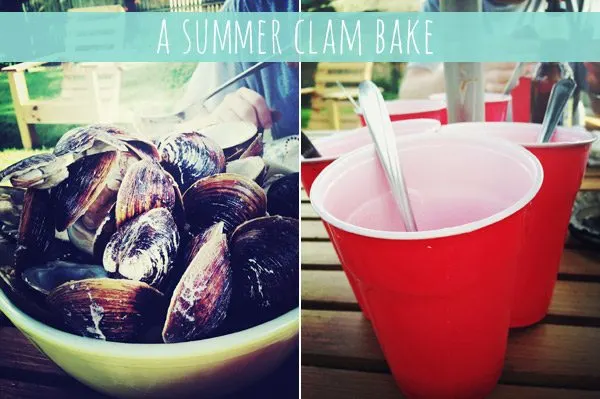 Over the long holiday weekend we indulged in one of my favorite summer past times – a clam bake! We kicked off the evening by steaming up a near half bushel of clams and served them up family style in big bowls lined up along the table. With individual cups filled with melted butter we all dug right in, carefree and loving it. What is it about a clam bake that just feels like the essence of summer to me? I think it's the informal nature, and of course the abundance of clams and salt potatoes and other summer fare like fresh salads and big slices of watermelon, all of which we had aplenty this weekend. We ended the evening with fireworks and sparklers and a whole lot of revelry. Now that is my kind of evening.
Are clam bakes a thing in your area? I think they're largely an East Coast thing and I know salt potatoes are definitely a regional speciality. They're basically small potatoes that you boil up in salt water and then smother in melted butter before devouring as many of them as you can. I personally like mine loaded with fresh herbs, too. Oh and in the morning? The leftovers make the most amazing homefries for breakfast. (Which was definitely on the menu the morning after our little backyard clam bake, that I can assure you.)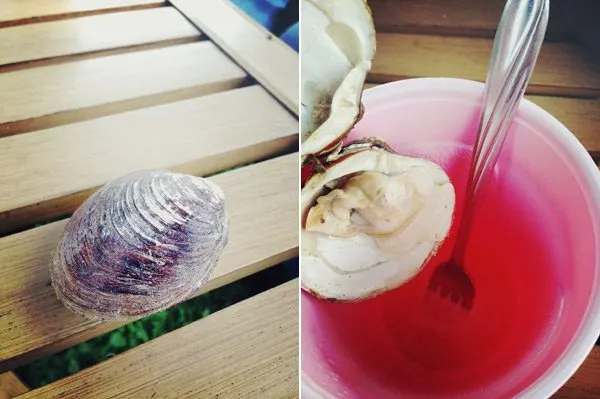 This summer I'm capturing our adventures with my iPhone and Disney's Story app. To learn more about the app click here – it's free in the iTunes app store! Here's wishing you lots of beautiful new stories in the making this summer!

[Photo by Cyd Converse.]
This post was sponsored by Disney Story. Read more about our editorial policies.